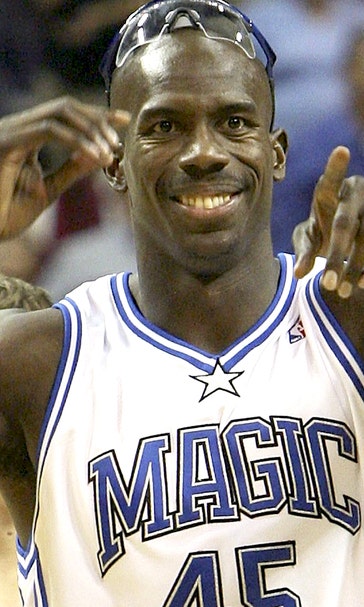 Magic to honor Bo Outlaw at Friday night's game
January 21, 2014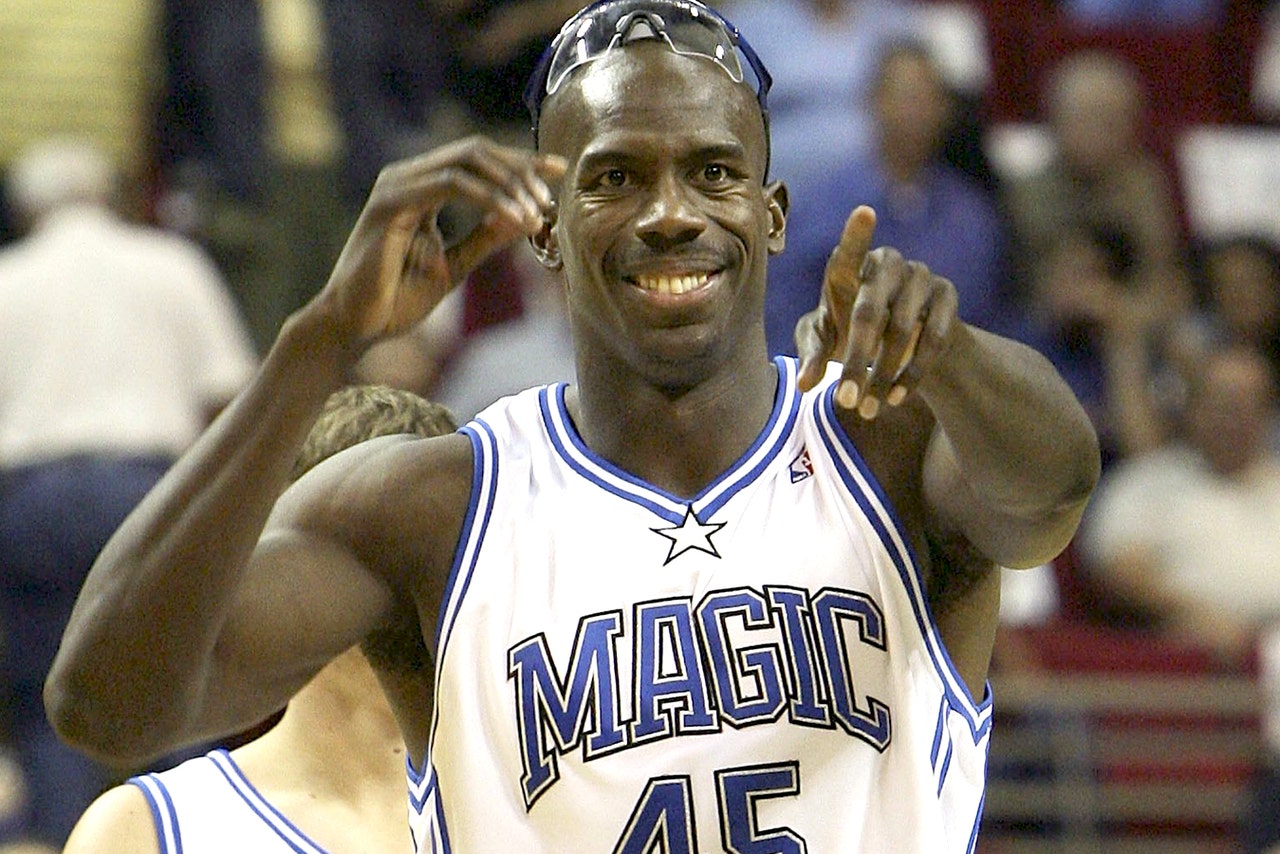 Bo Outlaw, who played with the Orlando Magic for seven seasons and became a fan favorite because of his tireless and selfless work ethic, will be honored Friday night during their game against the Los Angeles Lakers as part of the franchise's ongoing 25th anniversary celebration.
Outlaw spent the majority of his 14-year NBA career with the Magic and has worked for them since 2008 as a community ambassador. The 6-foot-8 forward came to the Magic in 1997 from the Los Angeles Clippers and played in all 82 games that season with 76 starts on a team which was riddled with injuries to several key players. He also played in every game for the Magic's 1999-2000 "heart and hustle" team which came within a game of making the playoffs under first-year coach Doc Rivers after most experts had written them off before the season even began.
Only Dwight Howard and Shaquille O'Neal blocked more shots while members of the Magic than Outlaw, who recorded 536 rejections in 360 games. He also ranks sixth in rebounds (2,160) and 10th in steals (401). Off the court, he is one of only two three-time winners of the Magic's award for community enrichment named for owner Rich DeVos and his wife, Helen.


The Magic will hold a ceremony at center court for him at the end of the first quarter. Outlaw will then join FOX Sports Florida's David Steele and Jeff Turner for a portion of the game broadcast.
Previous former players to be honored this season have been Tracy McGrady, Nick Andeson, Dennis Scott, Pat Garrity and Horace Grant. The Magic have six more Friday night home games, and it's expected that O'Neal and Penny Hardaway will be singled out at some point. Howard is now with the Houston Rockets, and their only trip to Orlando comes on a Wednesday night in early March.


You can follow Ken Hornack on Twitter @HornackFSFla or email him at khornack32176@gmail.com.
---