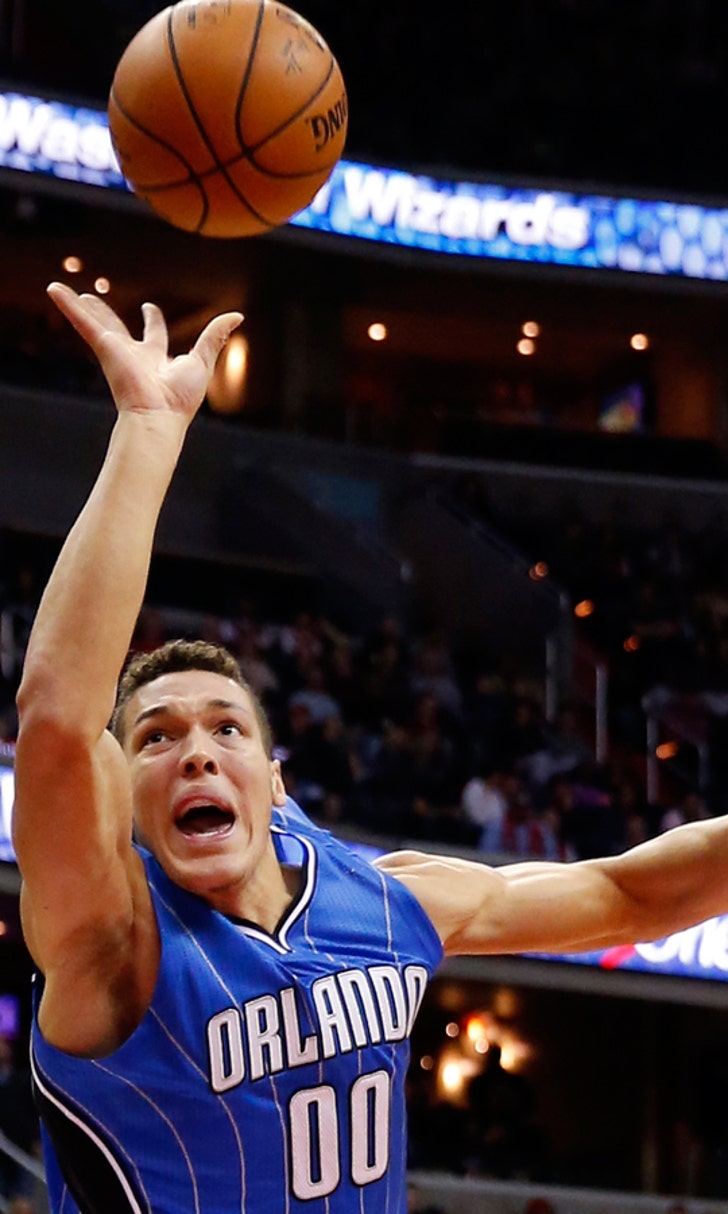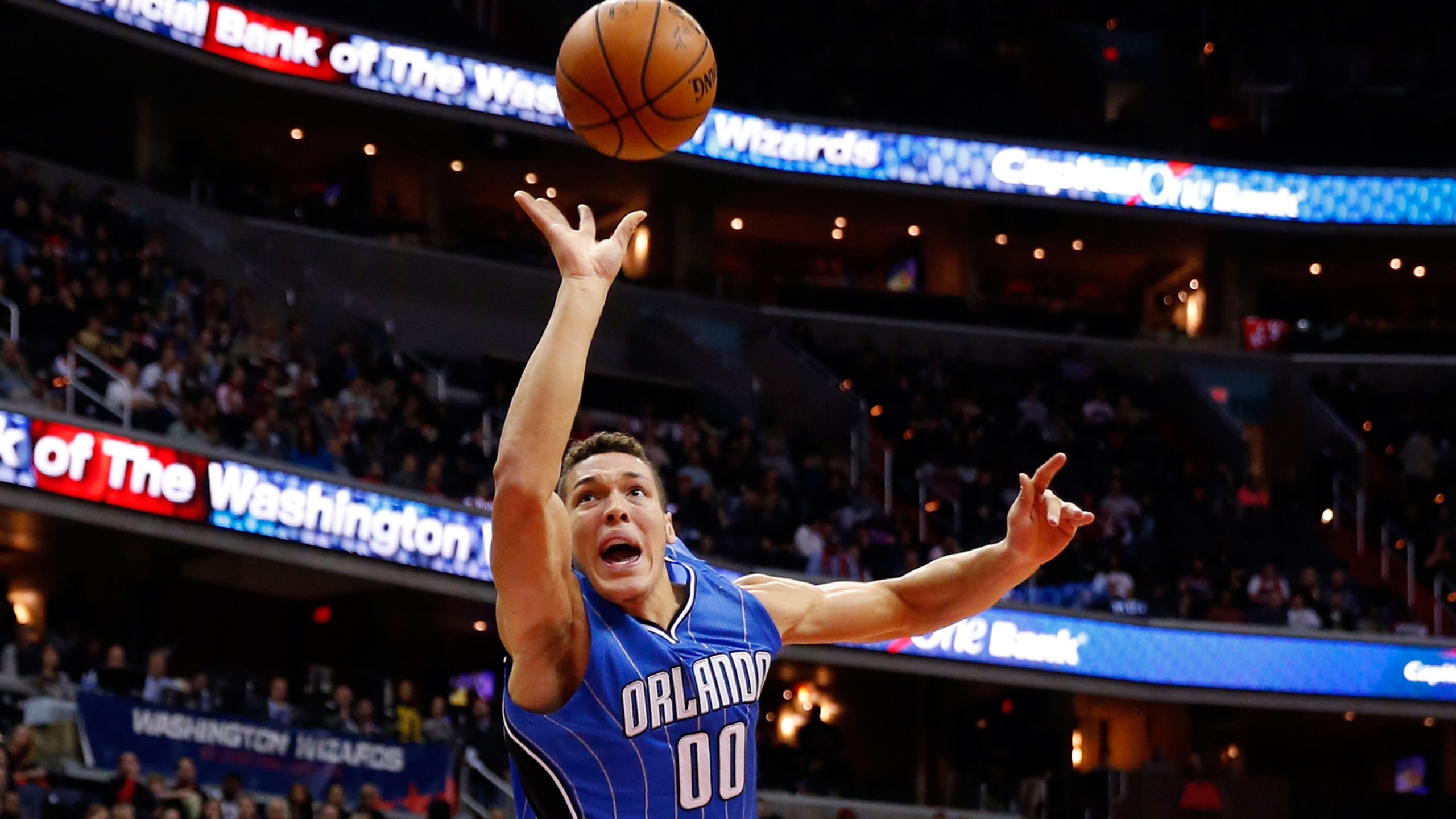 Magic rookie Aaron Gordon out indefinitely with foot fracture
BY foxsports • November 16, 2014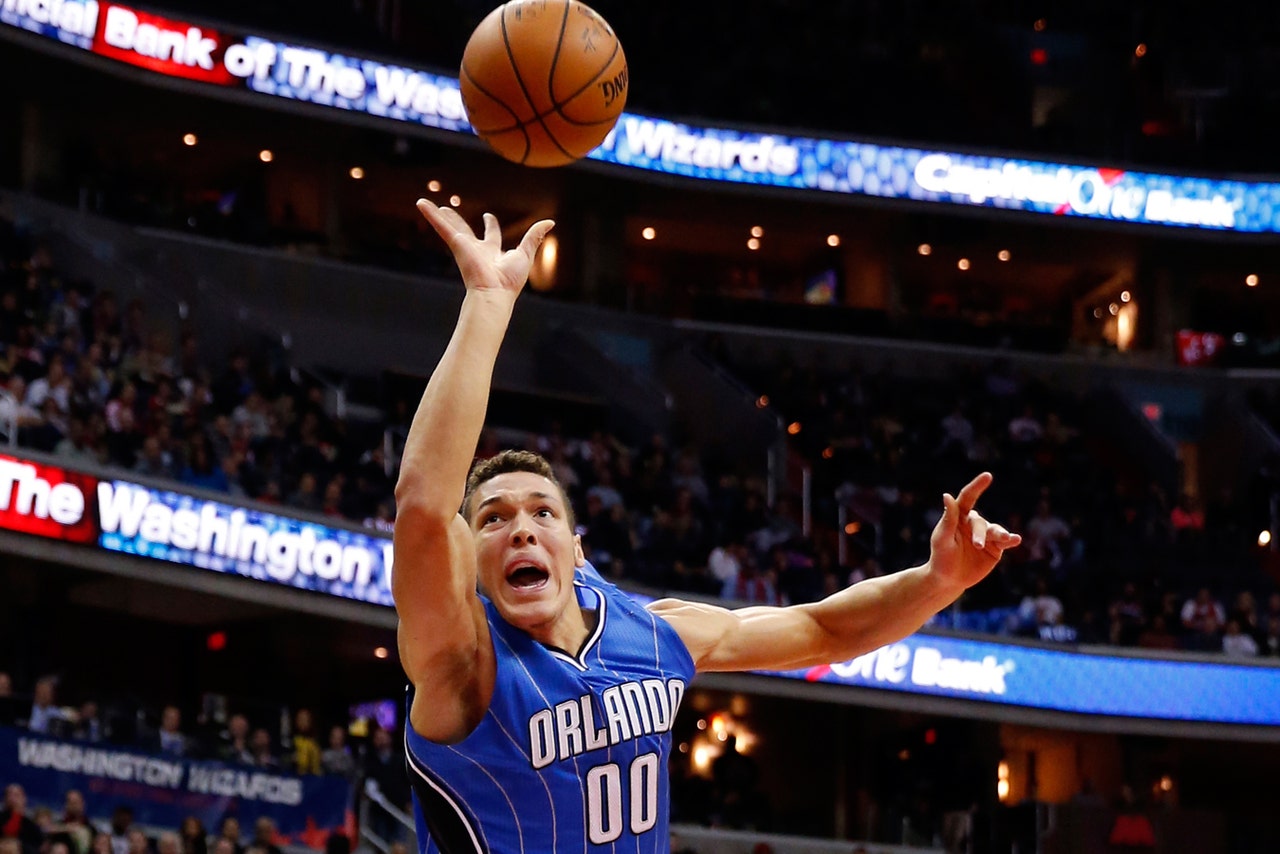 Just when the Orlando Magic were close to getting their entire roster back to full strength, along comes another major setback.
The Magic announced Sunday that rookie forward Aaron Gordon, the fourth overall pick in the draft, will be out indefinitely after fracturing the fifth metatarsal in his left foot. The injury took place Saturday night toward the end of their 98-93 loss to the Washington Wizards, and Gordon left the Verizon Center wearing a protective walking boot after having the foot X-rayed.
Gordon had played off the bench in all of the Magic's first 11 games and was averaging 5.8 points and three rebounds in 15 minutes. His best game came Nov. 7 when he had 17 points and six rebounds in an overtime victory over Minnesota.
The injury came in the same game that the Magic's other first-round draft pick, guard Elfrid Payton, lost his starting job to Victor Oladipo, who had missed their first nine games with a facial fracture. Both Oladipo and forward Channing Frye were out for the entire preseason because of sprained knee ligaments.
Before Gordon's injury, the Magic were playing without forward Kyle O'Quinn and guard Devyn Marble. O'Quinn sprained his left ankle in the season opener Oct. 28 and has not played since, while Marble has missed the last five games with a strained rotator cuff.
Frye and Tobias Harris are already averaging more than 34 minutes a game as the starting forwards, and those figures could go up even more -- beginning Monday night at Detroit -- depending how long Gordon and O'Quinn remain out. The only other healthy forwards on the roster are third-year pros Maurice Harkless and Andrew Nicholson, who have played in just 10 games between the two of them.
You can follow Ken Hornack on Twitter @HornackFSFla or email him at khornack32176@gmail.com.
---