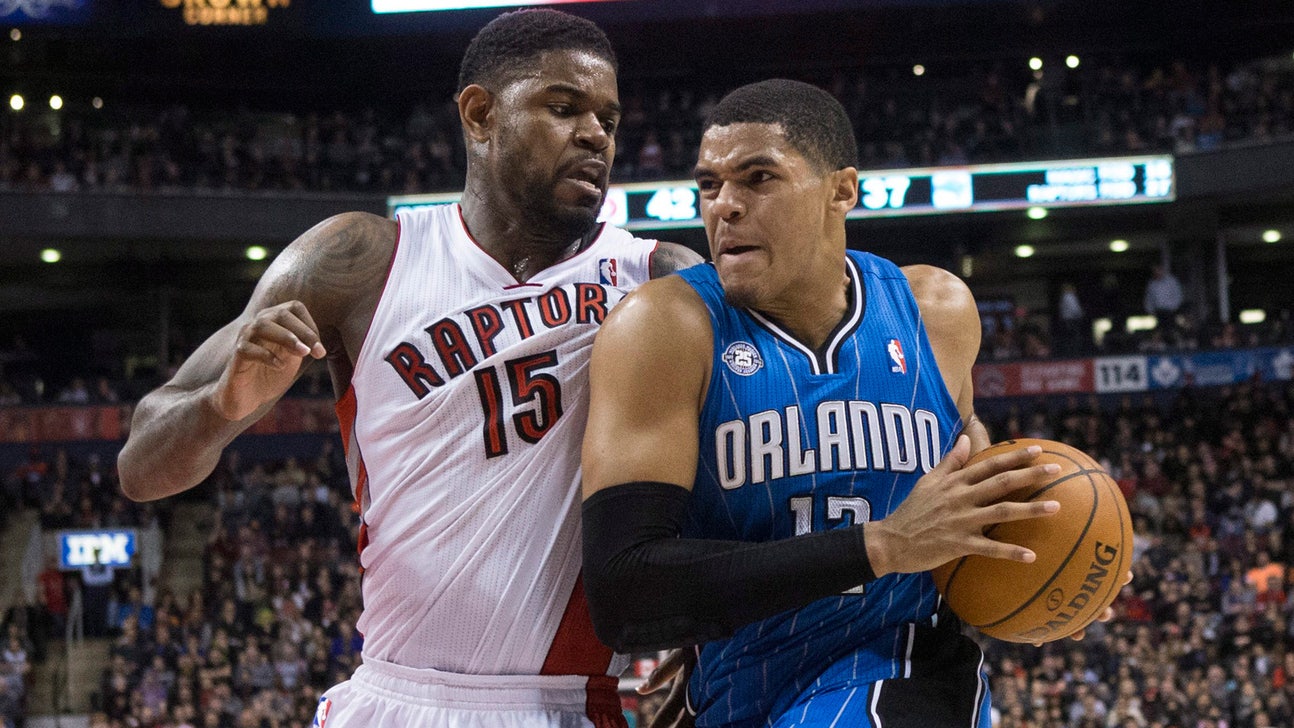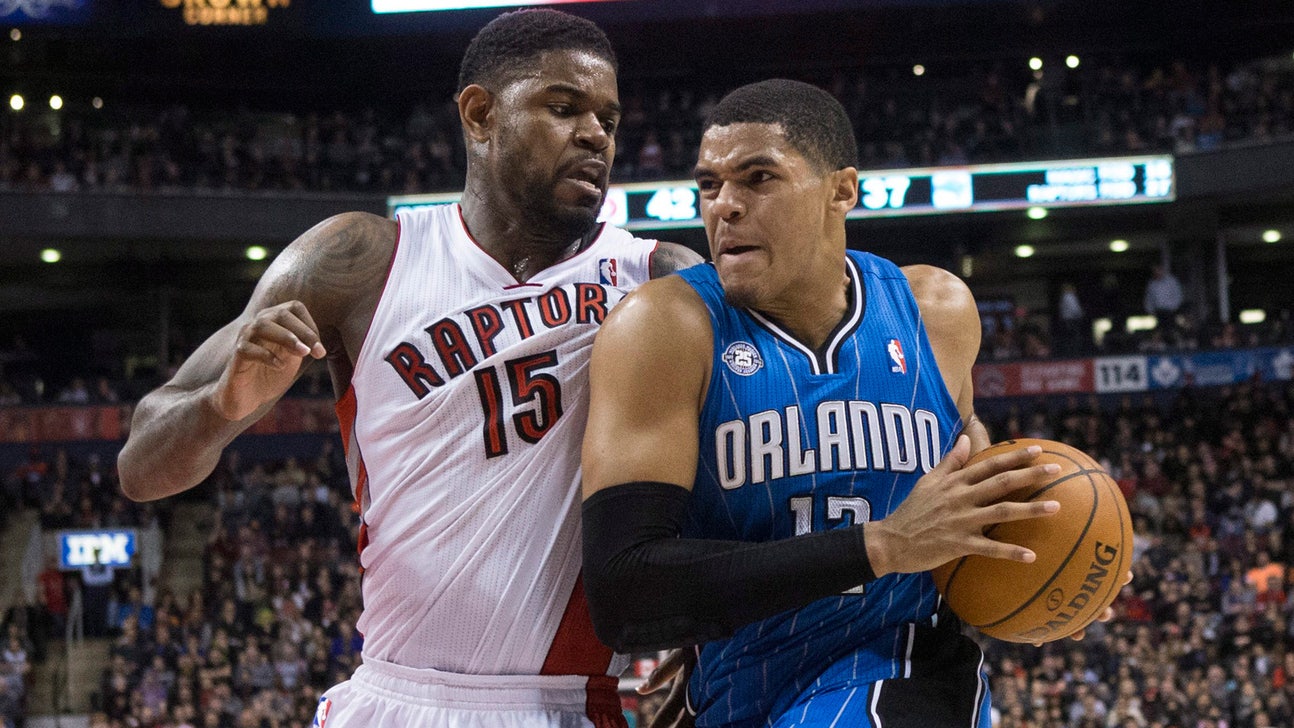 Magic Musings: Without Afflalo, Orlando struggles against Toronto
Updated
Mar. 4, 2020 1:19 p.m. ET

At one point during the second half Sunday night, the Toronto Raptors had made 15 of 17 field-goal attempts.
The Orlando Magic had no answer for that in a game where they didn't have Arron Afflalo.
What was only a three-point game at halftime soon got out of hand as the Raptors prolonged the Magic's road miseries in rolling to a 105-90 victory. Even with Tobias Harris tying his season-high scoring output with 28 points, the Magic dropped their 15th consecutive game away from home and fell to 3-26 on the road.
Afflalo, their leading scorer this season with a 19.7-point average, was unavailable after spraining his right ankle Friday night during the Magic's double-overtime victory over New York when he stepped on the foot of Knicks guard Raymond Felton. Maurice Harkless made his first start since Jan. 15 in Afflalo's absence but was no factor, ending up with only two points and two rebounds in 28 minutes.
E'Twaun Moore was a factor off the bench for the third time in the last four games, finishing with 16 points. Victor Oladipo, who had 30 points against the Knicks, was shut out in the first half and finished with 11 points. Jameer Nelson's streak of single-digit scoring outputs was extended to nine, although his nine points enabled him to move past Shaquille O'Neal into fourth place on the franchise's all-time scoring list with 8,025.
Nelson left the game in the third quarter after being accidentally poked in the right eye by Raptors guard Kyle Lowry but returned not long thereafter.
THE TURNING POINT
Up 44-41 at halftime, the Raptors outscored the Magic 22-10 over the opening six minutes of the third quarter and stayed in front by double digits the rest of the game. Both Lowry and Terrence Ross hit 3-pointers during that run.
THE DIFFERENCE MAKER
Lowry scored only four points at halftime but finished with 28. He had 33 points against the Magic a month ago.
STAT OF THE GAME
The Raptors won despite turning the ball over 24 times, a season high for any Magic opponent.
WHAT'S NEXT
Tuesday night at Washington, 7 p.m. (FOX Sports Florida).
You can follow Ken Hornack on Twitter @HornackFSFla or email him at khornack32176@gmail.com.
---