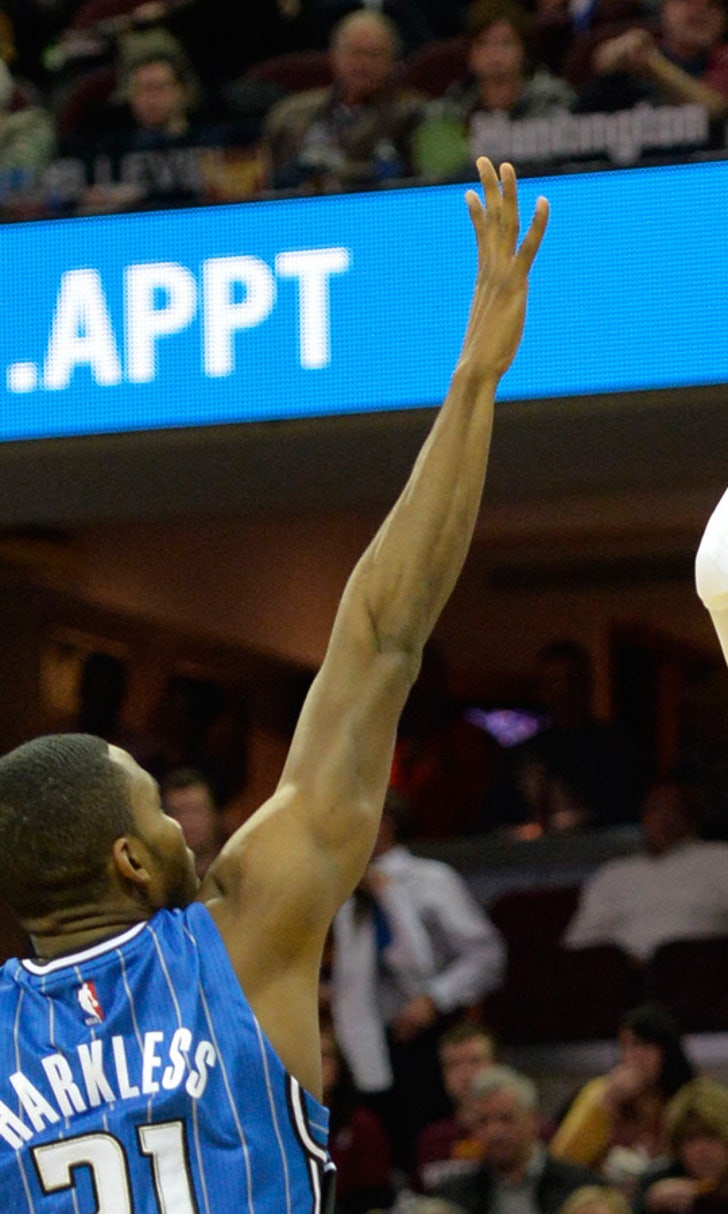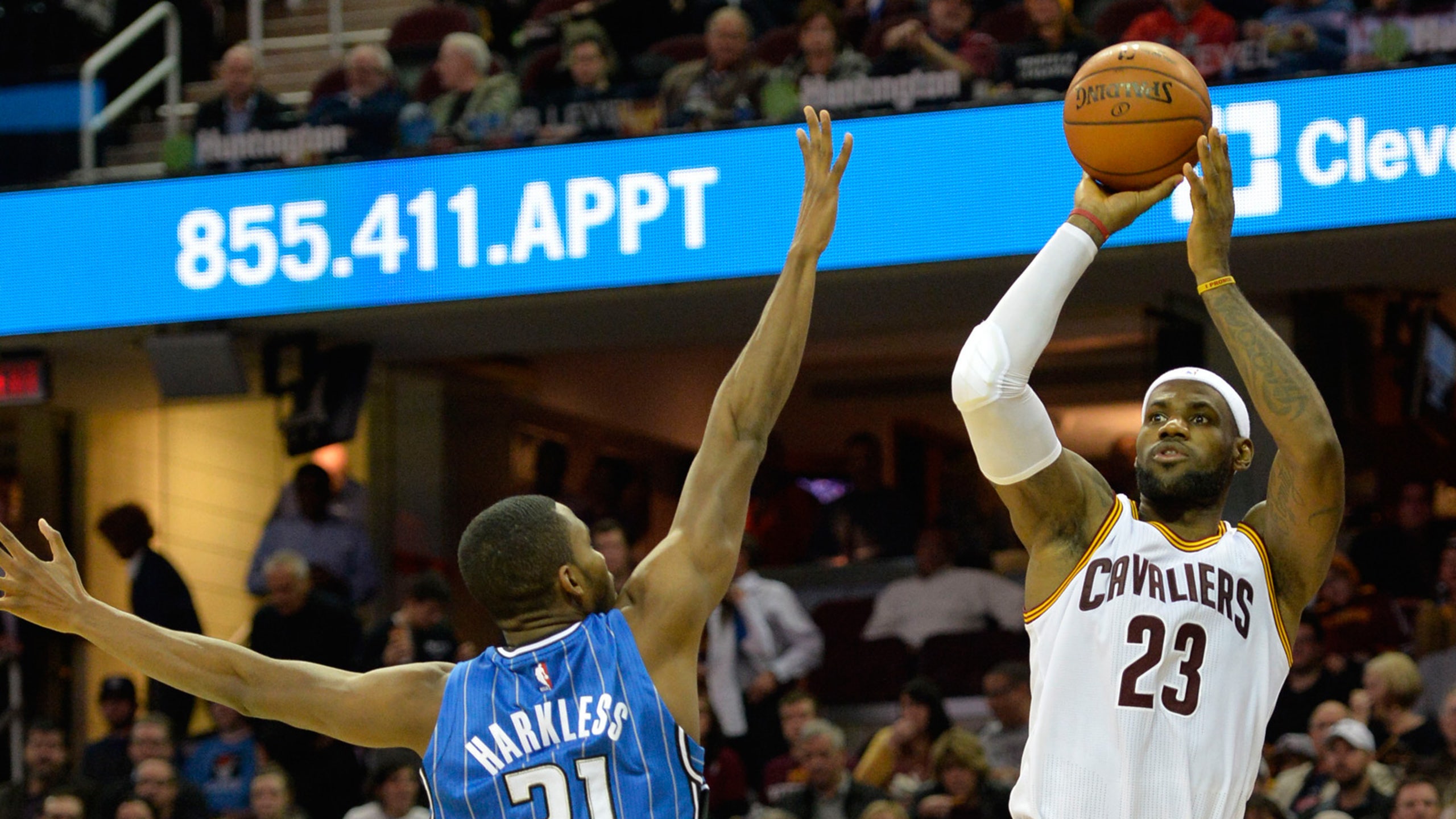 Magic musings: LeBron, Cavs bounce back to overwhelm Orlando
BY foxsports • November 24, 2014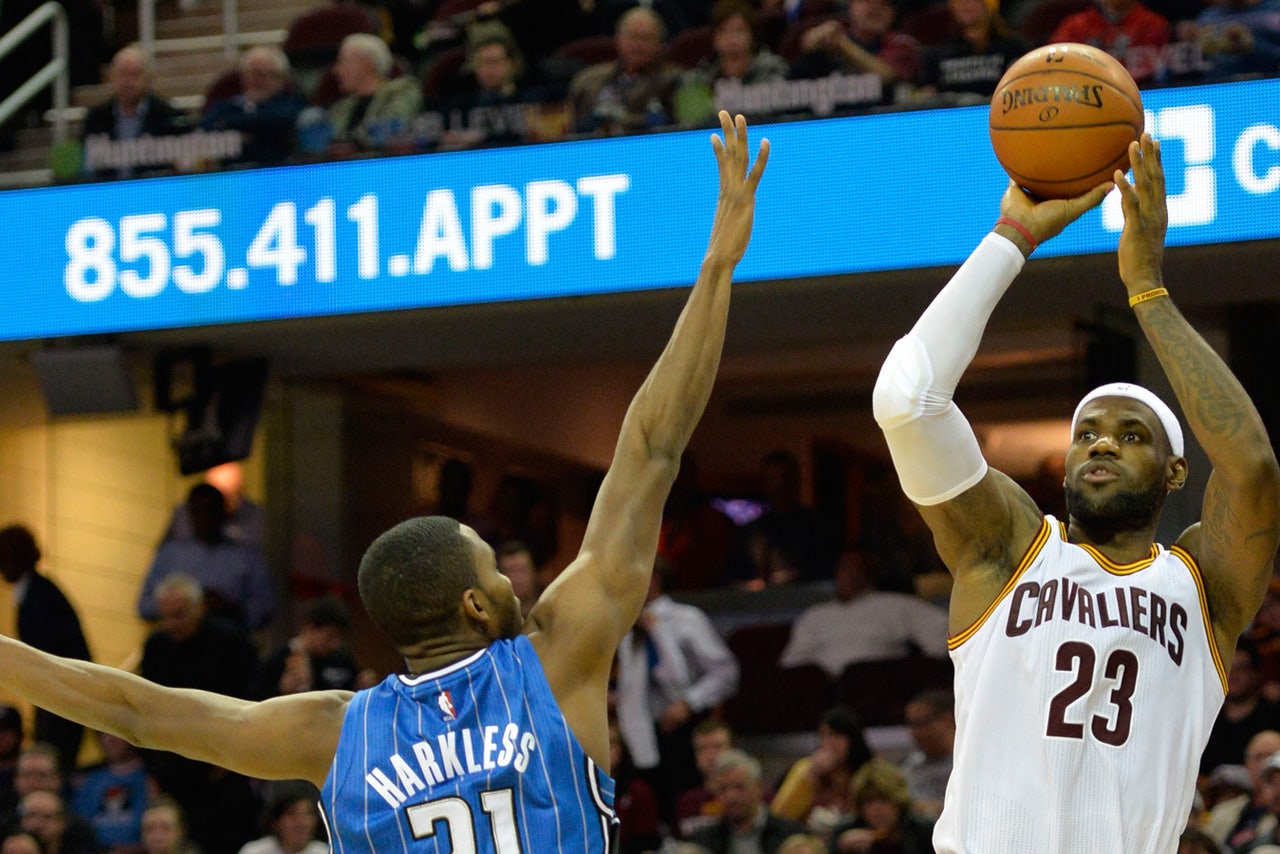 In their most recent road game, the Orlando Magic overcame a 23-point third-quarter deficit to come away with a victory.
There was no repeat of that Monday night. Not with LeBron James determined to bring the Cleveland Cavaliers' four-game losing streak to an end.
After a blunt self-assessment earlier in the day of his play during a slide that left the Cavs with a 5-7 record, James looked every bit like the NBA's MVP in four of the last six years as the Magic were crushed 106-74.
Trailing 81-58 through three quarters, the Magic saw any thoughts of duplicating what they pulled off Friday night at Charlotte disappear when the Cavs went on an 7-0 run. That was first-year Cavs coach David Blatt's cue to give James, Kevin Love and finally Kyrie Irving the rest of the game off.
Nikola Vucevic had 16 of his 18 points in the first half in the Magic's only trip to Cleveland all season. Victor Oladipo had his best game since coming back 10 days ago from a facial fracture in scoring 22 points and grabbing nine rebounds.
No one else on the Magic finished in double figures in their lowest-scoring game and most one-sided loss this season. Channing Frye went scoreless until hitting a 3-pointer in the third quarter after the Magic had fallen behind 76-50.
Maurice Harkless made his first start of the season at small forward in place of Tobias Harris, who missed his second game in a row with a strained right calf. Harkless picked up two fouls in the opening five minutes trying to guard James, but Magic coach Jacque Vaughn chose not to bring someone off the bench to replace him.
The Magic have lost their last eight meetings with the Cavaliers dating back to February 2013.
THE TURNING POINT
The Magic trailed 26-16 after the first quarter and never got to within single digits of the Cavs again.
THE DIFFERENCE MAKER
It could only be James, whose 29 points and 11 assists were more than he had in either category in any game in losses to Denver, San Antonio, Washington and Toronto.
STAT OF THE GAME
James had a hand in all eight of the Cavs' field goals in the first quarter, going 4 of 8 from the floor and handing out four assists. His 16 points matched what the Magic had.
WHAT'S NEXT
Wednesday night vs. Golden State, 7 p.m.
You can follow Ken Hornack on Twitter @HornackFSFla or email him at khornack32176@gmail.com.
---