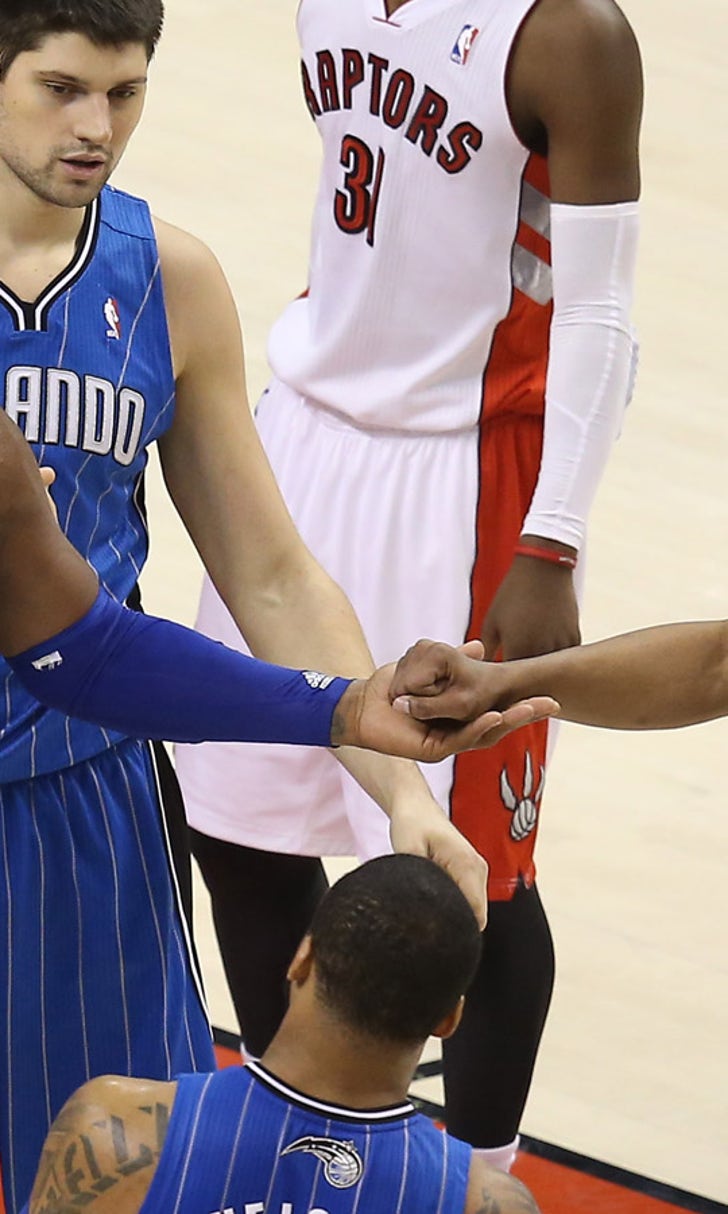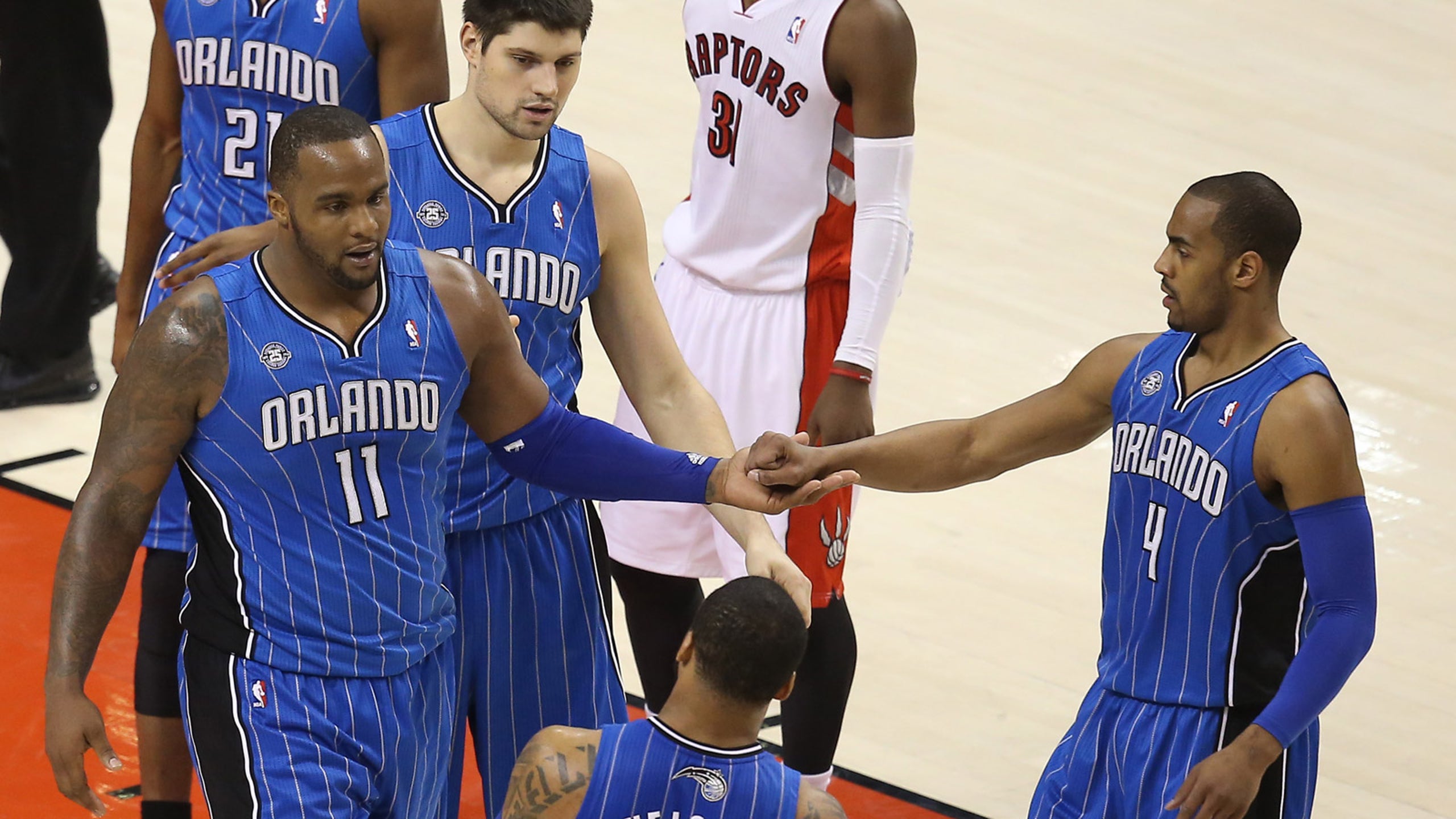 Magic at Celtics game preview
BY foxsports • February 2, 2014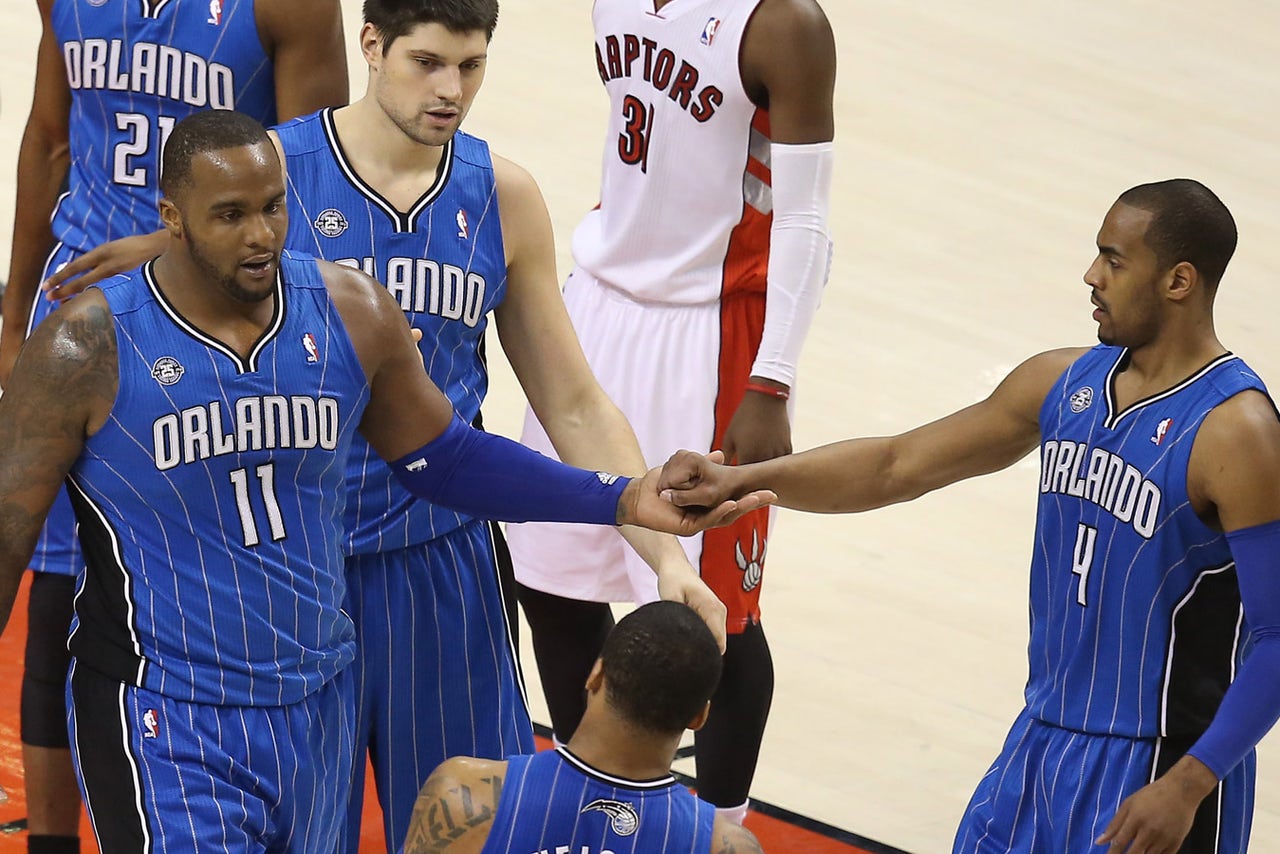 Despite owning one of the league's worst records, the Boston Celtics are optimistic they can turn things around, especially with two key players returning to the lineup.
The Celtics look to start that transformation Sunday afternoon when they host the Orlando Magic.
Having lost four in a row and 16 of 18, the Celtics are looking for any sort of spark. They are hoping it will come in the form of Rajon Rondo, who sat out a 95-94 loss to Philadelphia on Wednesday. The Celtics are still easing Rondo into form after he missed the first half of the season rehabbing from ACL surgery, but the point guard has shown signs of improvement of late. He scored a season-high 13 points last Sunday in a loss to Brooklyn and has averaged 7.0 assists over his last three games, compared to 4.3 during his first three contests of the season.
Joining Rondo in the Boston (15-33) lineup against Orlando is backcourt mate Avery Bradley, who has missed the last five contests because of a sprained right ankle. Bradley is averaging 14.5 points per game, and is also a skilled defender who should help on both ends of the floor.
"Our main focus is just to continue to build every single game," Bradley told the team's website. "Work on things that we need to work on in practice and have it translate to the game."
After going 2-15 in January, the Celtics are eager to flip the calendar to February. The team shot 28.6 percent from 3-point range -- second-worst in the league during the month -- and also struggled on defense, allowing opponents to score 102.6 points per game.
"As far as the last month goes, it's in the books, and so you move forward and try to get better," said coach Brad Stevens. "We have 11 games this month, and starting (with the Magic) you hope that, as we continue to get healthy, that we can play our best."
Orlando (13-35) wasn't much better last month, going 3-14 in January. One of those wins did come in its last game, 113-102 over league-worst Milwaukee on Friday. Arron Afflalo scored 21 points as the Magic ended a three-game skid.
Center Nikola Vucevic played his second game after missing 15 of the team's previous 16 contests because of a concussion. He scored 12 points in 25:34, but asked to leave the game in the fourth quarter. Coach Jacque Vaughn said Vucevic should be good to go versus the Celtics.
Point guard Jameer Nelson, who averages 13.4 points and 6.6 assists per game, will not play in Boston because of a sore left knee. He did not join the team on the road trip, and will also miss the team's game Monday in Indiana.
"With Rondo being back, his ability to orchestrate their offense," Vaughn said of the challenges in facing the Celtics. "Avery Bradley has played really well against us, so that's someone we really need to focus on."
The Magic have lost 10 straight on the road, a skid they'll look to end in Boston, where they've dropped six in a row since a 96-89 win Feb. 7, 2010.
Orlando snapped a 10-game losing streak in the series with a 93-91 victory Jan. 19 behind Afflalo's 20 points and career high-tying 13 rebounds.
---