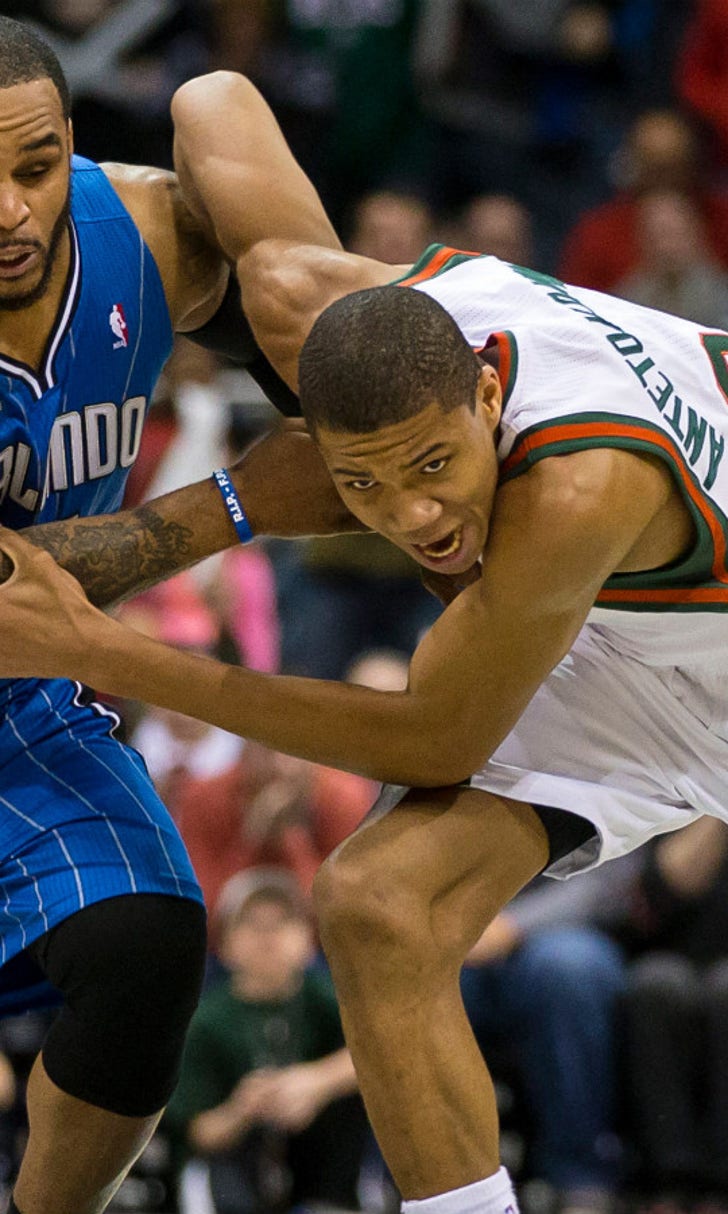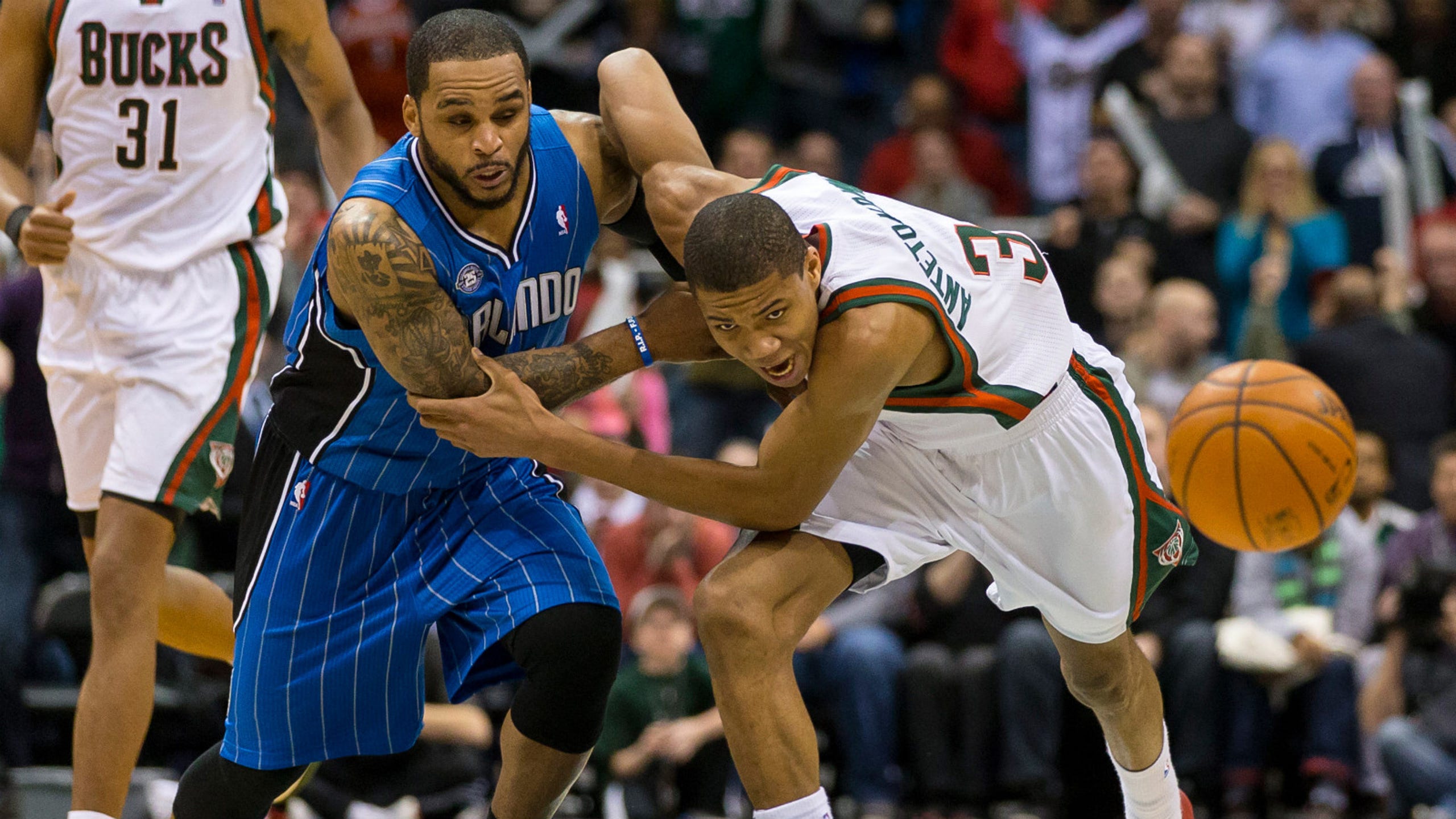 Magic at Bucks game preview
BY foxsports • March 9, 2014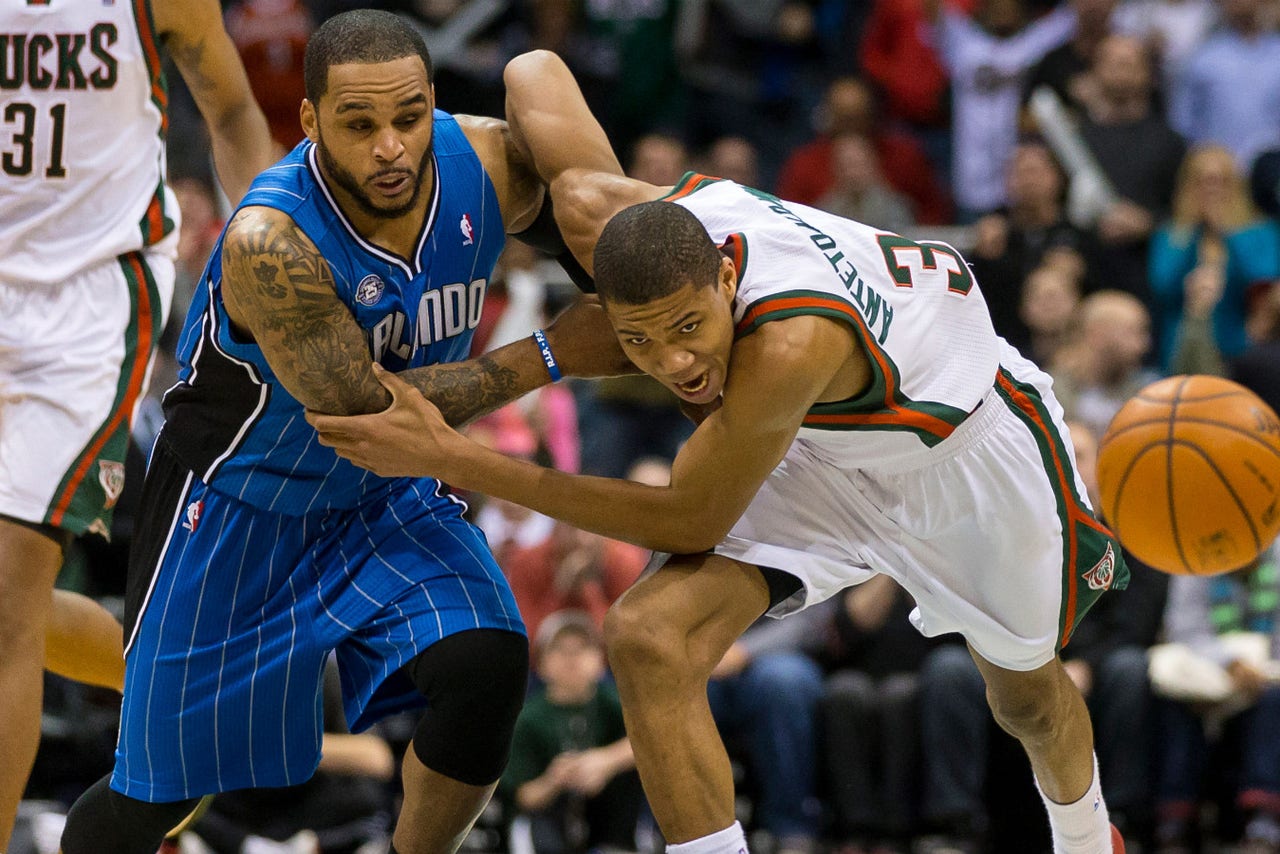 Game time: 8 p.m.
TV: FOX Sports Florida
The Orlando Magic have the league's worst record on the road and the Milwaukee Bucks own the worst at home, but one of those marks has to improve Monday night.
In a matchup between clubs in the running for the top pick in this year's draft, Nikola Vucevic and the Magic seek their second win in 20 road games as they face a Bucks team which rarely wins anywhere and is badly struggling on defense.
Vucevic was a bright spot for Southeast Division-worst Orlando (19-45) with 19 points and 13 rebounds in a 121-112 loss at San Antonio on Saturday. The surging center has averaged 18.3 points and 12.8 boards while shooting 57.0 percent from the field during a season-best stretch of six straight double-doubles.
He's scored 19.7 per game while pulling down 12.2 boards in the Magic's last six matchups against the Bucks, with each team winning three at home.
A 104-100 defeat at Milwaukee on Feb. 18 in the last meeting was part of Orlando's 16-game road losing streak, which it snapped in Philadelphia on Feb. 26 before dropping its only road games this month at Miami and San Antonio.
"Just overall our mental toughness," said coach Jacque Vaughn, whose club is 4-29 on the road. "That's what you have to lean on, on the road is being able to fight through."
The Magic are among three teams yet to reach 20 wins overall, and the league-worst Bucks (12-50) may have trouble reaching that mark by season's end. They've dropped 26 of 31 in 2014 and fell to 7-26 at home this season with a 114-107 loss to Washington on Saturday.
Brandon Knight had 25 points to lead six players in double figures for Milwaukee, which couldn't complete a rally from a 28-point second-quarter deficit.
"They weren't really missing (shots), and we didn't really help ourselves because of a lack of hustle," Knight said after the Wizards shot 53.8 percent overall and 15 of 28 from 3-point range.
The Bucks have allowed an average of 114.0 points on 51.8 percent shooting, including 43.5 from beyond the arc, during their current three-game losing streak. They've given up at least 100 points in 13 of 14 games.
While Milwaukee's O.J. Mayo should return after serving a one-game suspension for punching New Orleans' Greg Stiemsma on Friday, Rookie of the Year candidate Victor Oladipo is a game-time decision for Orlando after missing two games due to ankle soreness.
Magic forward Tobias Harris, acquired from the Bucks last season, has averaged 21.3 points and 11.3 rebounds in his last three matchups with his former team. He's averaging 21.0 points in four games this month.
Arron Afflalo is a big reason Orlando is in position to win this season series for the sixth time in seven years. He's averaged 26.0 points on 62.8 percent shooting, including 12 of 19 from 3-point range, as the Magic have won two of three meetings.
---