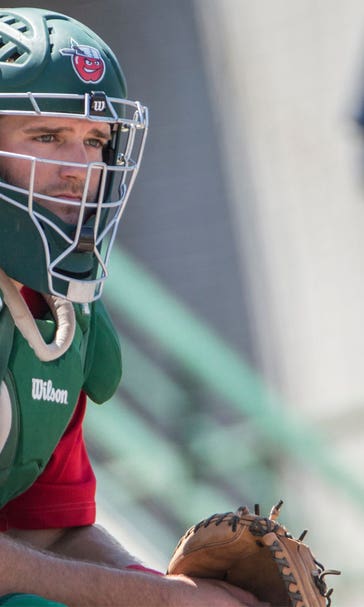 MadFriars' Preview: 2015 Lake Elsinore Storm
April 13, 2015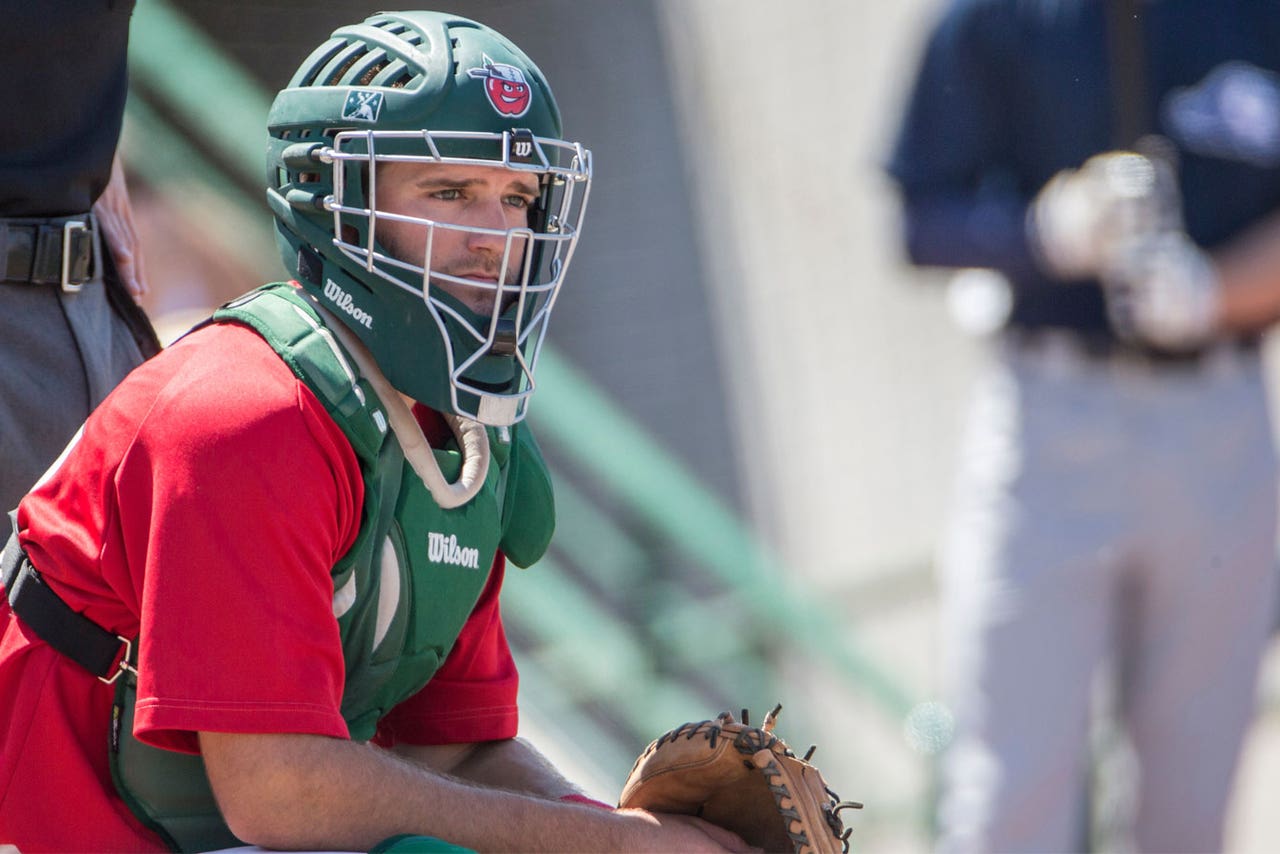 On the mound, the Storm should be led by a solid trio of starters, Zech Lemond, Ryan Butler and Justin Livengood. Watch center fielder Auston Bousfield and a strong middle infield tandem of shortstop Jose Rondon and second baseman Fernando Perez.
Three Strikes with Sam Geaney, the Padres Director of Player Development:
This spring you were really high on Fernando Perez. Give us an idea of why you were so excited about him.
Sam Geaney: He has some of the best offensive tools in the organization. We like his swing path, good power which is generated by some very good hands - just a very pure hitter. His strikeout rate was a little high last year and we would have liked to have seen more patience, but he still hit 18 home runs while playing three different positions.
This year the goals are for him to have more consistent at-bats, he can get a little streaky. One of the things we are going to be looking at is how well he works the counts. Additionally, we really like him at second and that is where he is going to play every day.
MadFriars: Kyle Lloyd had a big year in Fort Wayne last year and he led the organization in strikeouts. Why was he moved to the bullpen? Were you worried about the effects of his arm getting hurt because of how much he relies upon his splitter?
Sam Geaney: Mainly we just saw the majority of his value, and his future, as coming out of the bullpen on the major league level. We like what Kyle did last year and believe we will see the same level of success this year in Lake Elsinore with his new role.
MadFriars: Conversely, after he had a lot of success in the bullpen last year with the TinCaps, you moved Ryan Butler to the rotation. What was the reasoning behind that?
Sam Geaney: Just looking at the physicality of him and the arsenal of pitches that he can throw, we thought it was worth the risk. For us, even if he does end up in the pen we think something can be gained from the innings he will accrue as a starter and will have more opportunity for pitch development with the side sessions.
We saw no red flags in his delivery, just a very sharp and polished kid.
2015 Projected Lineup:
1B       Marcus Davis                                  SP        RHP    Zech Lemond
2B       Fernando Perez                              SP        RHP    Ryan Butler
SS        Jose Rondon                                 SP        RHP    Justin Livengood
3B       Gabriel Quintana                             SP        RHP    Rafael DePaula                      
RF       Nick Schulz/Kyle Gaedele                  SP        RHP    Ronald Herrera          
CF       Auston Bousfield                             RP        RHP    Kyle Lloyd
LF       Yale Rosen/Kyle Gaedele                  RP        RHP    Matthew Shepherd
C         Ryan Miller                                     RP        RHP    Nick Mutz
MadFriars' Top 20 Prospects in Lake Elsinore: RHP Zech Lemond (#10), CF Auston Bousfield (#11) SS Jose Rondon (#8) and 2B Fernando Perez (#14).
Catch a Rising Star: As Sam Geaney noted at the top, Fernando Perez has come pretty far, pretty quick. The left-handed hitting Otay Mesa product has the potential to be a power hitting middle infielder. He makes good contact, but if he can become a little more patient his numbers will spike. If he has a good first half, both he and Jose Rondon could be strong candidates for mid-season promotions.
Starting Pitching: Zech Lemond and Ryan Butler were both picked in the 2014 draft and immediately impressed their club. Both Lemond and Butler were projected in the draft as relievers but San Diego elected to keep them as starters until they show they can't handle it. Lemond relies on strong two-seam fastball that comes in around the mid-90's while the 6-6 Butler can really dial it up and last year touched 100 out of the pen. Justin Livengood - who may have the best name in professional baseball - was a tenth round pick in 2013 out of UNC-Wilmington who was 7-1 last year for Fort Wayne with a 3.46 ERA. The 6-3 North Carolinian relies upon a big fastball and a 12-6 curve.
Pen: Kyle Lloyd has great size and his splitter should play even better out of the pen than as a starter. Nick Mutz was the closer last year and was very good in the first half for the TinCaps before struggling in Lake Elsinore. Matthew Shepherd was 6-1 as a spot starter and reliever and logged 86 innings for the Storm last season with a 96/37 strikeout-to-base-on-balls ratio. His ERA was a little high at 5.02, but it's still a bit of a surprise to see him back.
Infield: San Diego native Perez's bat should get the attention but Rondon, one of the four prospects that came over in the Huston Street trade last year, returns and appears to have put on more solid weight which should translate into more power. Despite hitting .301 he only had ten extra-base hits in 149 plate appearances. Marcus Davis had a big bounce-back year in Eugene after the Florida State alumni struggled in his first go-around. He finished in the top five in the Northwest for batting average, on-base percentage and extra-base hits and led everyone in slugging percentage. Look for the left-handed hitting Davis to shoot a lot of balls into the left-center gap. Gabriel Quintana, 22, returns after hitting .263/.302/.431 for the Storm in 2014.
Catching: Despite having a slightly unorthodox swing, Ryan Miller had a big year for the TinCaps. He finished second on the team in home runs with 12 to go along with a .243/.304/.407 slash line. Miller is a better athlete than most catchers and working with Storm manager Michael Collins, a former minor league catcher, will only help him more down the road. If he can get a little more plate discipline to go along with his power, he has a chance.
Outfield: This is a nice outfield. Auston Bousfield is the type of centerfielder that can go somewhat unnoticed because he always seems to be in the right place defensively. At the plate he profiles as a top-of-the-order hitter with his ability to get on base and hit the ball into the gaps. Yale Rosen was second on the Emeralds in home runs last year and had one of the more impressive camps of any minor leaguer. Kyle Gaedele returns to Lake Elsinore after losing the majority of last year in San Antonio to injuries. Gaedele had a very big year with the Storm in 2013 and if he can return to form should be back in AA at the first opportunity. Nick Schulz was signed as an undrafted free agent by the Padres' last year and went out and hit .341/.386/.545 in 49 games. He will get more opportunities this year to continue to show that he belongs.
On the Spot: RHP Walker Weickel is the last of the Padres' three first-round pitchers from the 2012 draft. The 6-6 Floridian has the stuff, but struggled last year in Low-A Fort Wayne and short-season Eugene. The Cal League does not have a lot of great venues for pitchers to find themselves, so he has his work cut out for him.
Under the Radar: Auston Bousfield, 21, didn't get a great deal of attention from most of the national prospect ranking services but hit .301/.402/.512 in Eugene and by all accounts played a very good centerfield. The former Ole Miss standout is not going to wow anyone with one outstanding tool but then again it's hard to find anything that he doesn't do well.
---