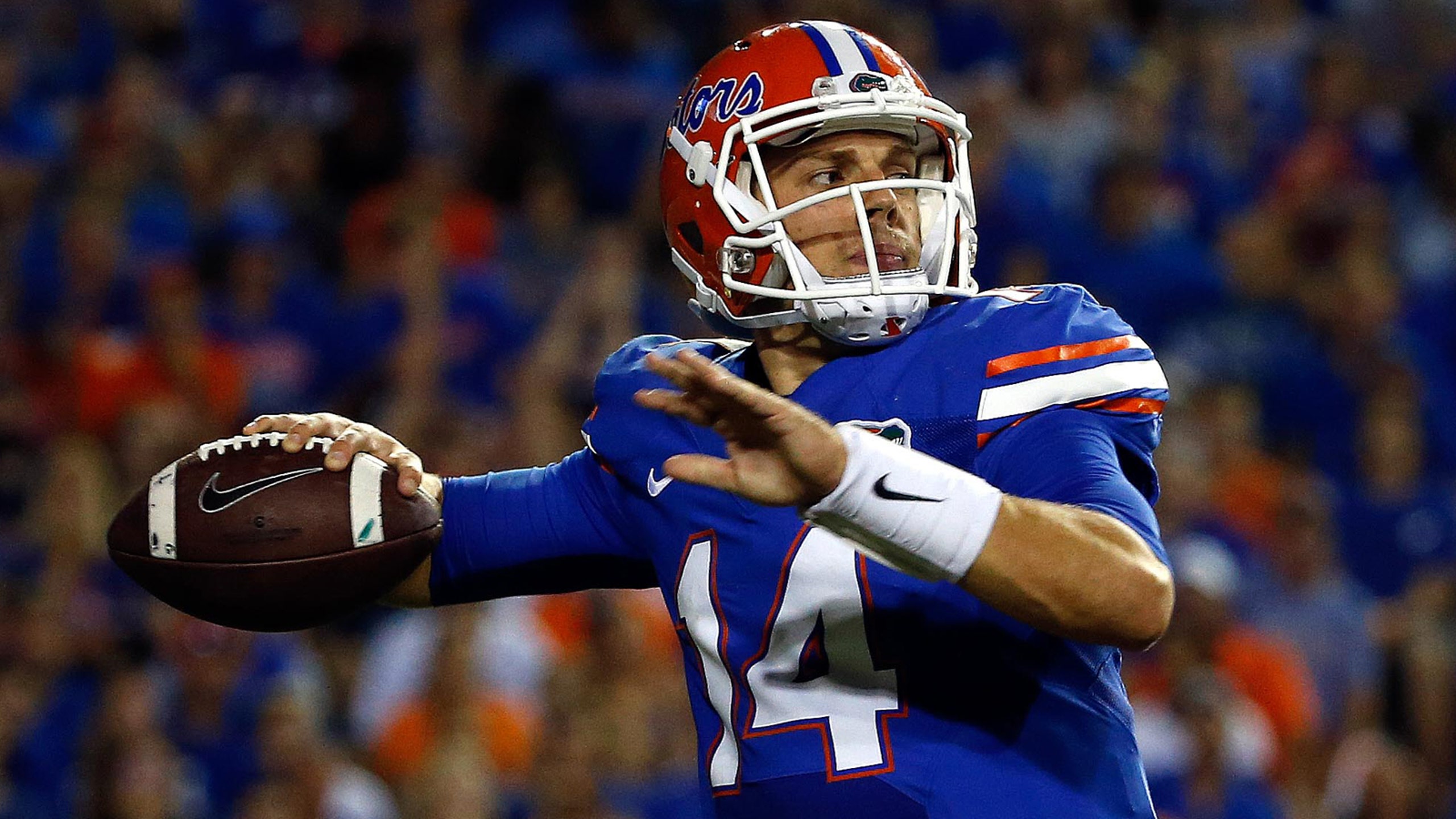 Luke Del Rio might return to Florida for matchup against LSU
BY foxsports • October 3, 2016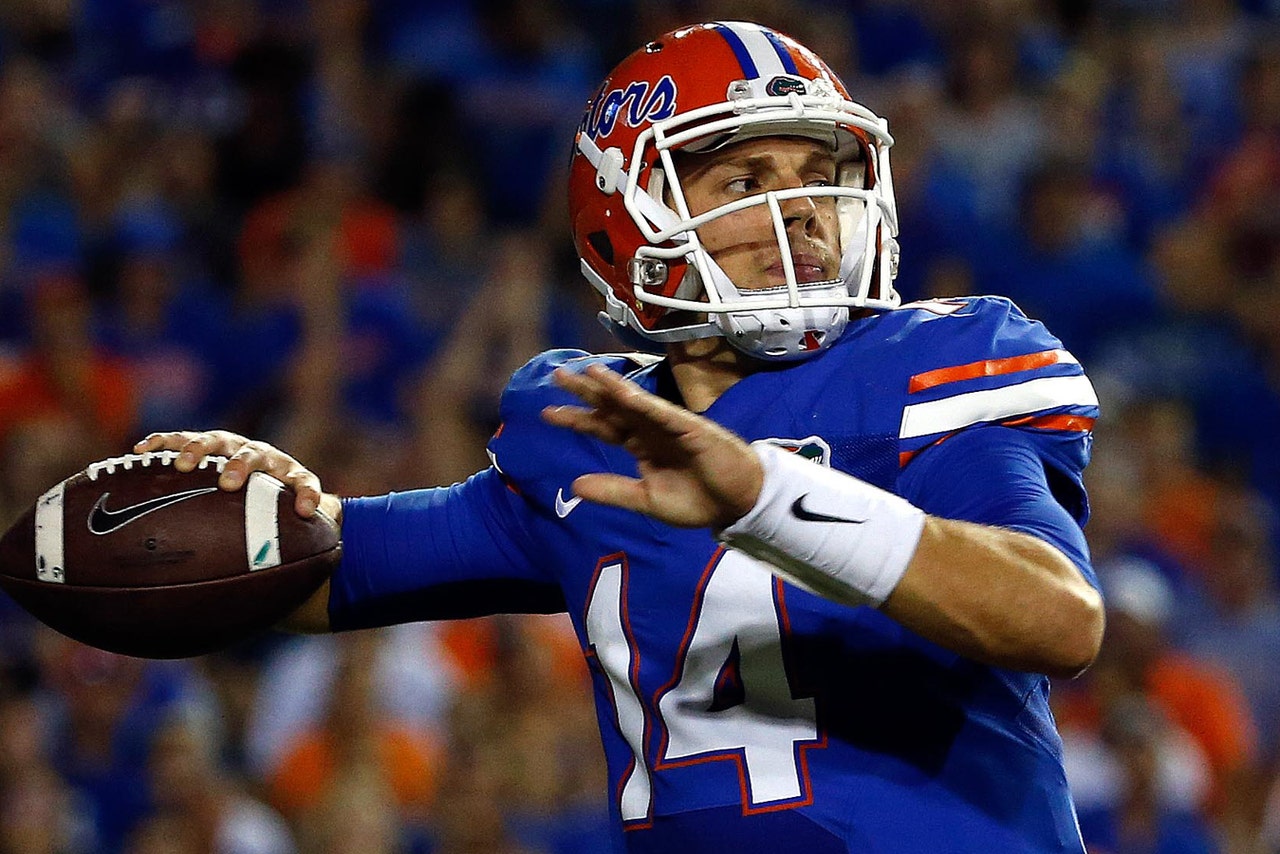 GAINESVILLE, Fla. (AP) -- Florida quarterback Luke Del Rio has spent the last two weeks watching from the sidelines, and he probably wanted to turn away at times.
The Gators managed just 338 yards and 20 points in their last six quarters, a humbling output for an offense that expected to be dramatically improved this season.
Del Rio might be able to provide the lackluster unit a boost. Coach Jim McElwain said Monday that Del Rio will practice this week and could play against LSU on Saturday. Del Rio missed the last two games with a sprained left knee. The Gators (4-1, 2-1 Southeastern Conference) went 1-1 without him.
"We'll see exactly where and how much that swells and where the pain is and where the stability is," McElwain said. "But this was something I know Luke had kind of been targeting a little bit. His mindset is he's going to play. And that's good. That's what you want."
Del Rio completed 61 percent of his passes for 762 yards, with six touchdowns and two interceptions, in three games. Former Purdue starter Austin Appleby filled in for him the last two games, throwing three TDs and a pick. He also was sacked four times.
"I'm excited for him," Appleby said. "He's my teammate. You know, I'm a Luke Del Rio fan. Again, it's not me versus Luke. He's a guy that I think can help us win a championship just like I think I'm a guy that can help us win a championship. ... We are all one team. We're trying to go somewhere special and it's going to take all of us. His impact in our locker room, his impact on the field, is huge."
LSU coach Ed Orgeron said he is "very familiar" with Del Rio, adding, "I know his dad really well."
Orgeron said the possibility of Del Rio's return speaks to the confidence that Florida coaches have in the recently hobbled quarterback.
"That means he can probably run the offense better than the other guy," Orgeron said. "That would be an assumption on my part only."
Although Del Rio's return likely would help the offense, which ranks 77th in the nation and ninth in the SEC, the Gators could be without starting left tackle David Sharpe (shoulder) against the Tigers (3-2, 2-1). If he can't play, his absence would trigger several moves up front.
"We've got some options there and we'll see what happens as the week goes on," McElwain said.
More concerning for Florida is its defensive front. McElwain was uncertain about the health of his entire starting defensive line against the Tigers.
Defensive end Jordan Sherit (leg) and defensive tackle Joey Ivie (thumb) sat out Florida's 13-6 win at Vanderbilt and will miss several more weeks. Sherit will have arthroscopic surgery. Defensive tackle Caleb Brantley (finger) and defensive end Bryan Cox Jr. (leg) also could be sidelined against LSU.
Those would be major losses, especially if LSU running back Leonard Fournette returns from a nagging ankle injury.
"I don't know if he's going to play," Orgeron said Monday of Fournette, referring to the star running back's status as "day-by-day."
But even without Fournette, LSU set a school record for offensive yards against an SEC opponent with 634 against Missouri on Saturday night. That included 418 yards on the ground, with Derrius Guice and Darrel Williams each rushing for 100 or more yards.
"Jordan Sherit is a big-time player for us and losing him definitely hurts," linebacker Alex Anzalone said. "But we have a lot of young guys that can help out and step up. That's why you come to Florida -- to play as a freshman. You don't come here to redshirt and do whatever. I think I'm excited to see a lot of the young guys play and step up. It's next man up, and that's our mentality going into this week."
---