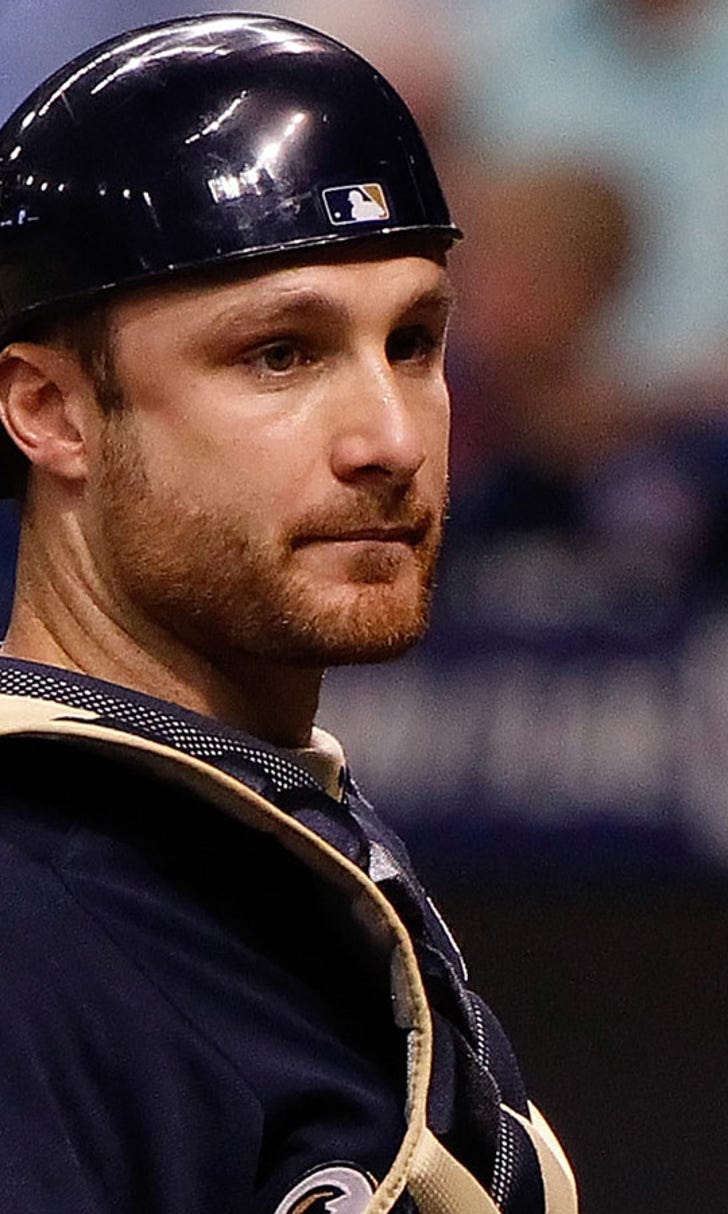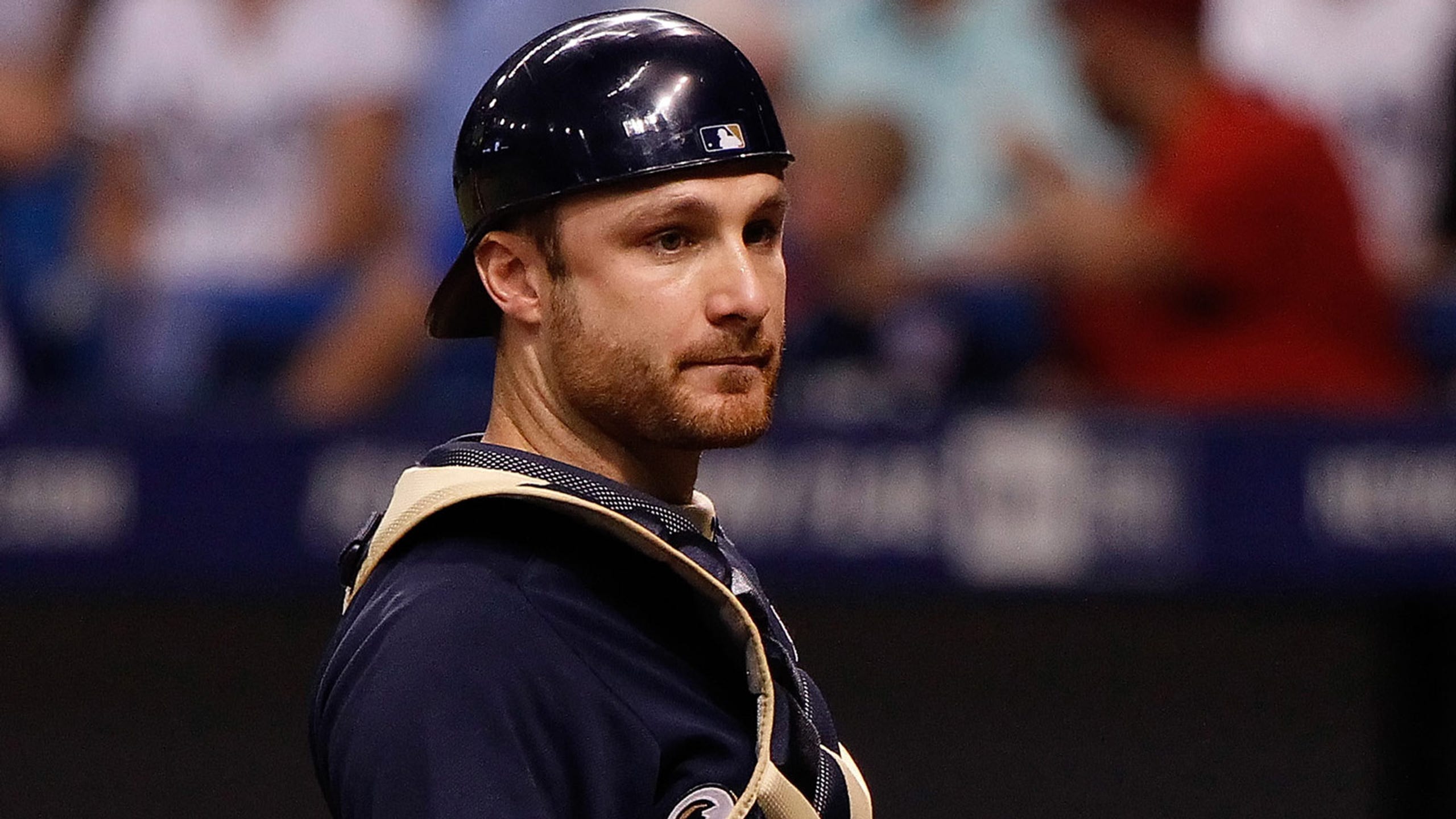 Lucroy could miss most of spring training due to hamstring injury
BY foxsports • February 11, 2015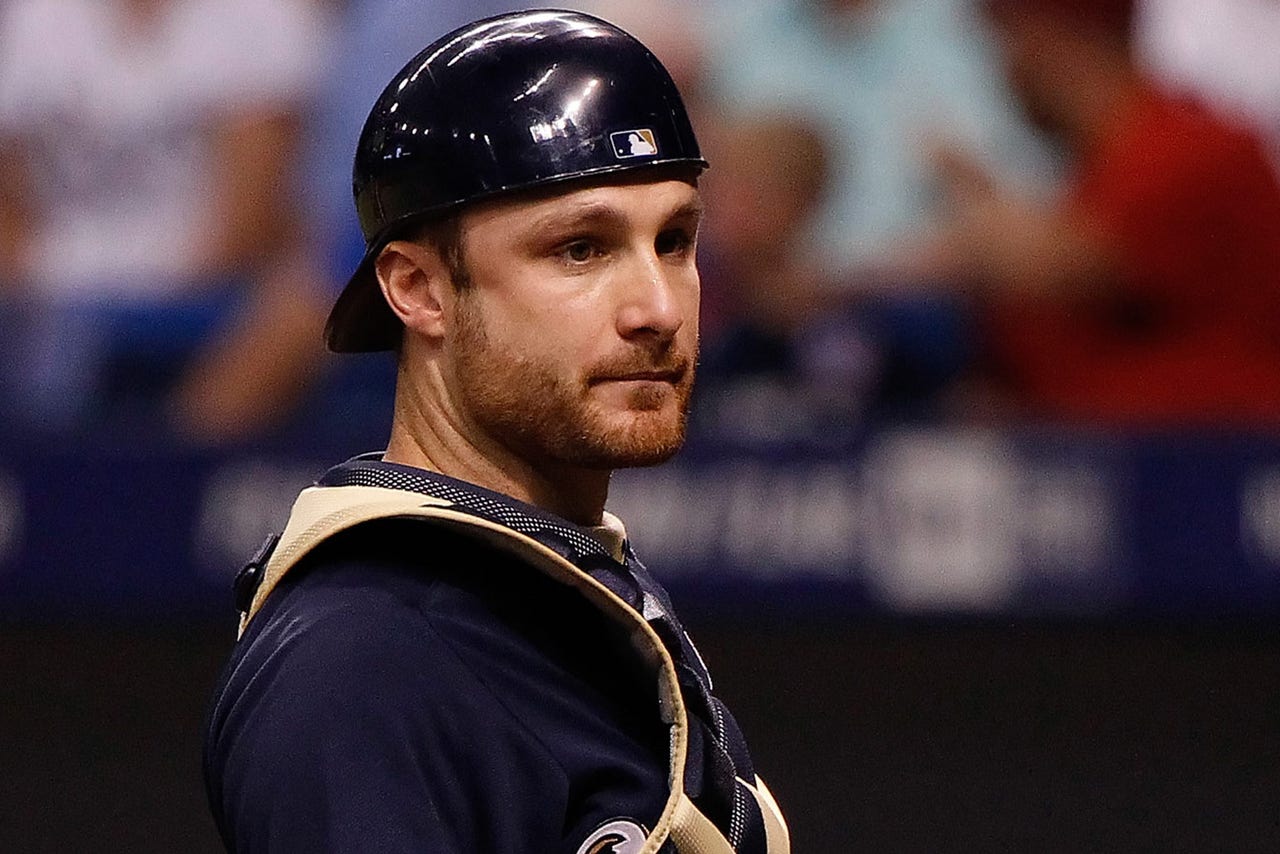 The Milwaukee Brewers will head to spring training down one of their key players, as the club announced Wednesday morning that catcher Jonathan Lucroy will miss four to six weeks with a mild strain of his right hamstring.
Brewers assistant general manager Gord Ash said the team was recently informed of the injury by Lucroy's agent but were not told how it occurred. Team physician Dr. William Raasch diagnosed Lucroy with the strain Monday and the diagnosis was confirmed Tuesday in Miami by Marlins medical director Lee Kaplan.
Lucroy received a platelet-rich plasma injection to the hamstring injury, which is at the top of his right leg near the hip, on Tuesday.  
Ash said Lucroy noted he had "some concern" with his right hamstring during his season-ending physical, but it wasn't at a point where it was concerning enough to seek medical treatment. Lucroy called the club in November to say the hamstring was giving him more trouble, causing Milwaukee's medical staff to arrange physical therapy.
There were no issues with the hamstring, according to Ash, when Lucroy saw Dr. Raasch on Feb. 1 when he was in town for Brewers On Deck. 
"A week later, he had this concern," Ash said. "I can't tell you what happened, how he did it or what was involved."
The four to six week timetable means Lucroy will likely miss the vast majority of spring training. While he will not run or participate in games until he is cleared, Ash noted that Lucroy will still be able to do some throwing and hitting in camp.
"This is not a total shutdown," Ash said. "This is common sense, be careful. The first week to 10 days after a PRP injection you have to be pretty quiet, but after that he's going to be able to do a lot of his regular routine and still stay active."
Lucroy was expected to receive work at first base during spring training to increase his comfort level at the position to leave him available to play there.
Ash does not feel the injury will change the club's plans to use Lucroy at first base around 30 games against certain left-handed pitchers. 
"I expect when the coaches have the first baseman out there working on drills, he's going to be out there taking in the information," Ash said. "He might be able to even do some of them without exerting any strain on the area. He won't be able to get any game experience, so I guess that is a bit of a concern. But at the same time, he has played the position. The idea going into spring was that we would be able to fine tune what he was doing there and get him more comfortable with more game experience."
Lucroy is coming off an All-Star season in which he hit .301 with 13 home runs, a franchise-record 53 doubles and 69 RBI to finish fourth in the voting for the National League's Most Valuable Player.
The 28-year-old missed most of spring training in 2010 with a fractured pinkie finger and was ready at the start of the minor-league season.
"He missed the bulk of spring training that year and came back pretty quickly," Ash said. "He's very diligent and very good at following direction and understands himself and how far he can push.
"This is an approximation. It could be four weeks. If it is four weeks, then he is going to get 15 days of spring training. If it is six weeks, he'll get four or five days of spring training."
The Brewers won't change their spring training plans too significantly because of the injury, as Milwaukee already had seven catchers set to report to big-league camp.
With Lucroy out, backup Martin Maldonado and projected Triple-A catchers Juan Centeno and Nevin Ashley will likely pick up the bulk of the playing time in spring training.
Catchers Parker Berberet, Cameron Garfield and Adam Weisenburger are also in big-league camp.
Good sign: There was some encouraging news from the Brewers on Wednesday, as Ash gave a positive update on relievers Jim Henderson and Tyler Thornburg.
General manager Doug Melvin saw both right-handers throw in Phoenix on Tuesday and walked away encouraged. Henderson is attempting a comeback after season-ending shoulder surgery, while Thornburg missed the final four months of last season with an injury to his right ulnar collateral ligament. 
"He was pleasantly surprised with what he saw," Ash said. "Both guys are feeling good, both guys threw the ball well yesterday he said. We want to make sure both these players know that they are not going to make an impression on day one. They need to take the entire spring training to develop. But it is encouraging.
"We didn't count on those guys, which I think was the right approach. Given what we are seeing here early, barring a setback, they are viable candidates again. That's very good news for us."
Follow Andrew Gruman on Twitter
---