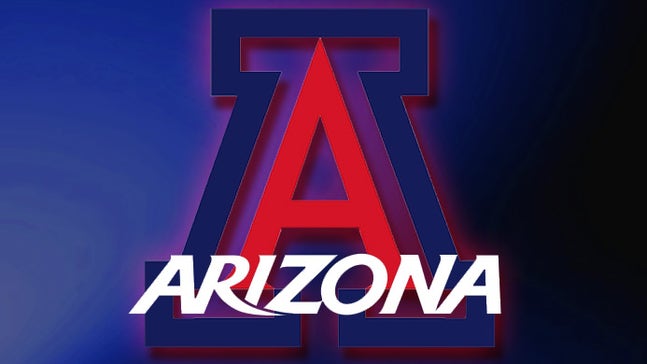 LSU shuts out Arizona in Super Regional opener
Updated
Mar. 5, 2020 2:01 a.m. ET

BATON ROUGE, La. -- Arizona managed just one hit off LSU starter Karley Hoover, whose offense supported her with eight runs, as the Tigers run-ruled Arizona 8-0 Saturday in the first game of the Baton Rouge Super Regional.
Arizona will need two victories on Sunday to advance to the Women's College World Series.
While the offense went stagnant, the pitchers went wild. Arizona's duo in the circle, Trish Parks and Siera Phillips, combined to walk eight batters in just four innings. 
Parks, who started the game and then re-entered in the third, allowed four runs on three hits with five walks in two innings of work. Phillips allowed four runs, three earned, on two hits with three walks in a strikeout in her two innings.
Hoover walked the first two batters of the game before settling in to pitch a gem. The freshman allowed just three base runners the remainder of the game and struck out one in her complete-game shutout. 
Hoover walked the first two batters of the game before retiring the next three Wildcats to get out of trouble in the first.
In the home half of the first, LSU used two walks and a single to load the bases with no one out. Sahvanna Jaquish followed with a two-run single to give the Tigers the early 2-0 cushion before Kellsi Kloss hit a double to the wall in center to plate another. Parks' third walk of the inning reloaded the bases. A wild pitch plated another Tiger run and another walk reloaded the bases. Arizona went to the bullpen to get Phillips, who induced a pair of pop ups to get out of the mess.
LSU added on in the second. After a pair of walks, Phillips allowed a two-out RBI single from Sandra Simmons to put the Tigers on top 5-0. A wild pitch then made it 6-0 in the second.
Bailey Landry's two-run homer in the third made it 8-0 to chase Phillips as the Wildcats went back to Parks in the circle.
Arizona and LSU meet again at 2 p.m. Sunday. If the Wildcats can force a Game 3, it will be 30 minutes after the conclusion of Game 2.
---