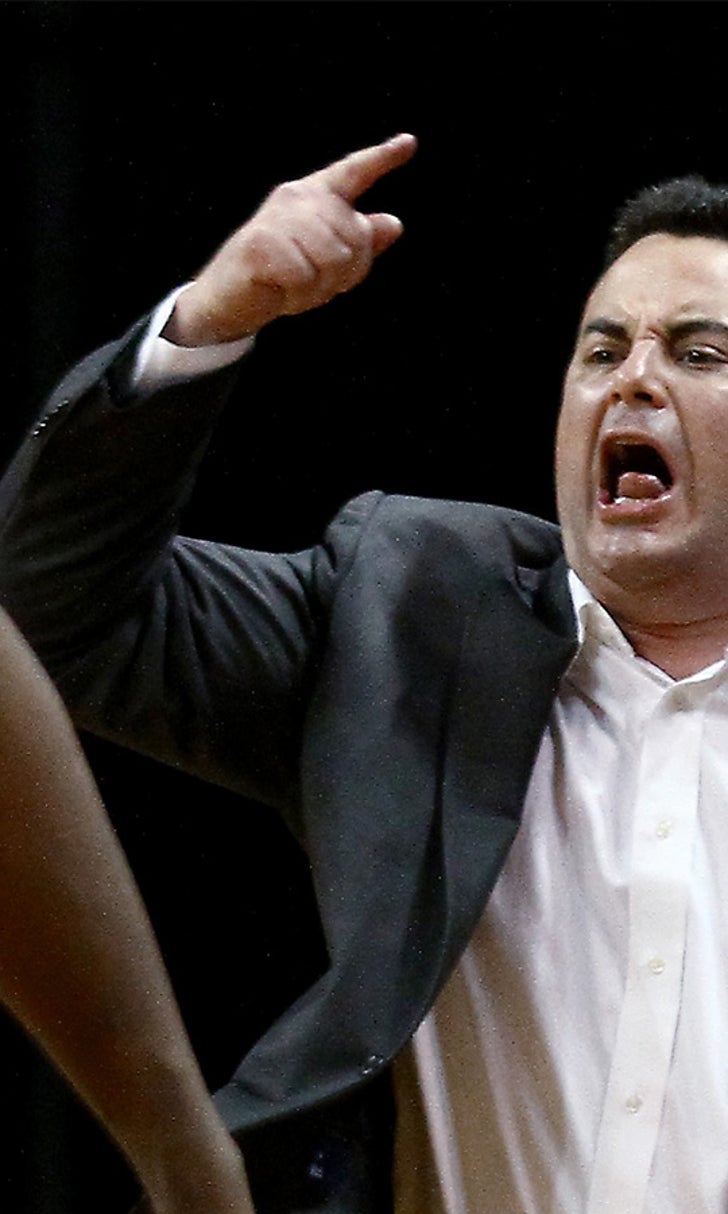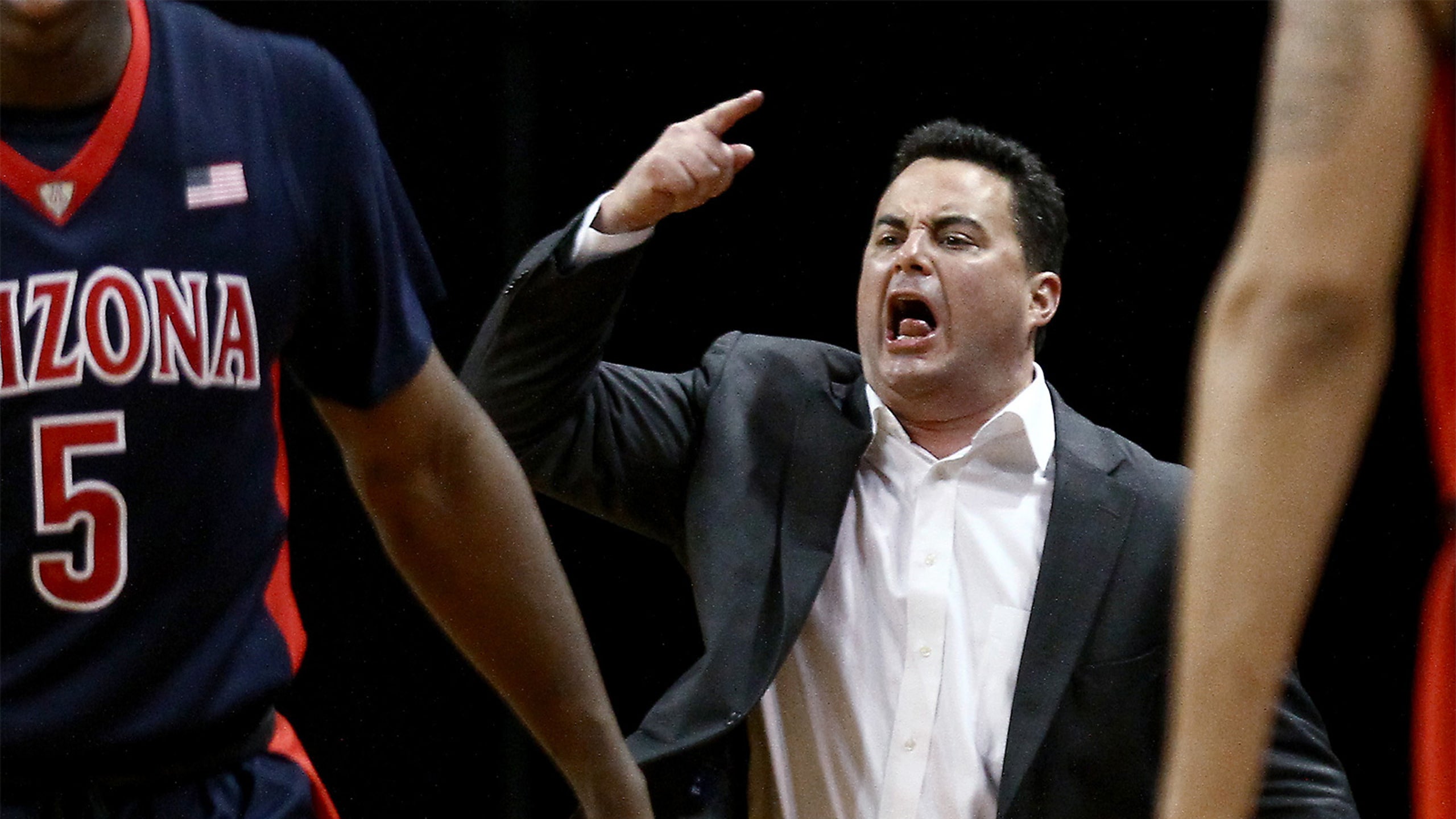 Looking ahead to March would be madness for Wildcats
BY foxsports • February 5, 2015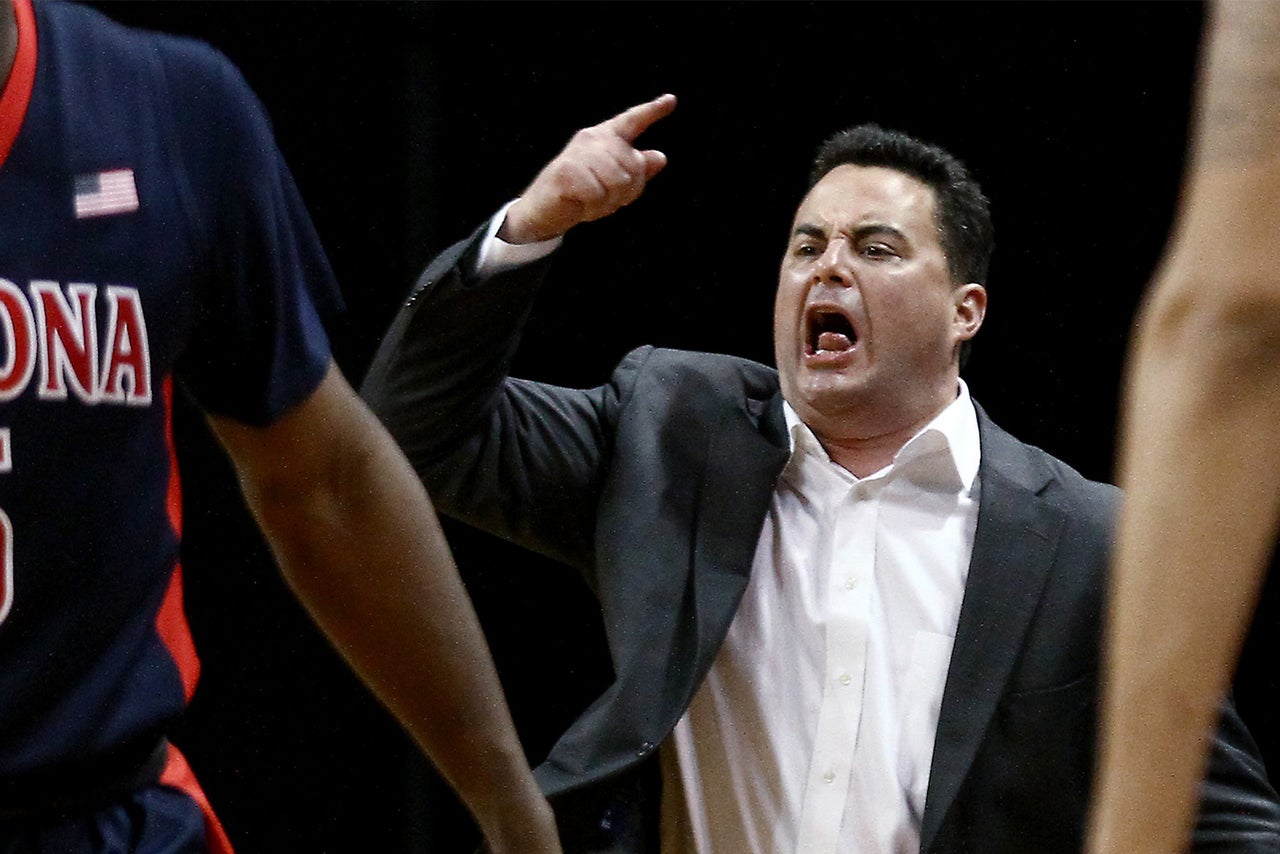 TUCSON, Ariz. -- March and its madness might be the measure of every basketball program, with April's Final Four the final destination, but don't forget about the importance of February.
This month, at least for Arizona, is all about sustaining a good vibe after spending November, December and January establishing it. It's about focus and practice, Arizona coach Sean Miller said.
Miller cited Wednesday as being the 70th practice of the season as Arizona (20-2 overall, 8-1 Pac-12) prepares to play Saturday at Arizona State (11-11, 3-6) in a game televised by FOX.
"Everybody is worried about improvement and you worry about what practices are like," Miller said, "but when you get to February everybody skips it and then you get to March. It's almost as if you've played so many games, and now you worry about what's to come (in March). It's not as easy to practice.
"If you have a team that can continue to practice hard and is able to string consecutive (good) practices in February almost like you do naturally in November, there is a hidden advantage."
Junior guard Gabe York called this time of the season "taxing," but it part of the process.
Miller said his team has had a good stretch of practices since losing at Oregon State on Jan. 11. Since then, Arizona is 6-0, outscoring opponents by an average of 17.7 points per game. The sixth-ranked Wildcats have won the past three games by an average of 26.7 points.
"Right now, our players are pretty locked into what we want them to be locked into," Miller said.
His focus is on his team, although York did admit that Miller does get "passionate" when it comes to the Arizona State game. It's not only a rivalry, but a game when Miller faces his former boss at North Carolina State, Herb Sendek.
"These two games are the ones he wants to win more than any of them," York said. "We take that into consideration, but at the same time we have to go out and play basketball the way we have the last 22 games."
Miller said Arizona has been playing some of "our best basketball of the season."
"We've had a good stretch of health; that's No. 1. We're implementing a couple of new players, one of which is Stanley Johnson," Miller said of his freshman wing, who is leading the team in scoring at 14.5 points per game. "He's settled in and established himself as more of a part of what we do."
Miller had long hinted that would happen after December in part because the team would have time to practice more. Arizona's first two months were a whirlwind of activity -- nearly three back-to-back-to-back games to start the season, three consecutive games in Hawaii and then six games in 13 days in December. There was little time to fine-tune any problems. Now, Arizona has settled into a good routine of practice and games.
Miller said young players are no longer young players by this time of the season, especially if they've played a lot. He cited Johnson as the example.
"Stanley Johnson is not what you call your true freshman at this point," Miller said.
"He has a lot of repetitions and experience that he didn't have before. As coaches, we hope that it shows up on the court, where you have better chemistry or even-keel flow on offense or more of a togetherness on defense. We hope to establish that with more practice time."
Miller said freshman guard Parker Jackson-Cartwright has not practiced since he suffered a concussion last week and it's not clear if he will be ready to play Saturday. With Jackson-Cartwright out, York has filled in as the reserve point guard behind T.J. McConnell, and sophomore wing Rondae Hollis-Jefferson has turned into the third point guard.
"He did a great job," York said of Hollis-Jefferson at the spot. "It was a little weird, but at the end of the day Coach Miller knows what he's doing."
Follow Steve Rivera on Twitter
---