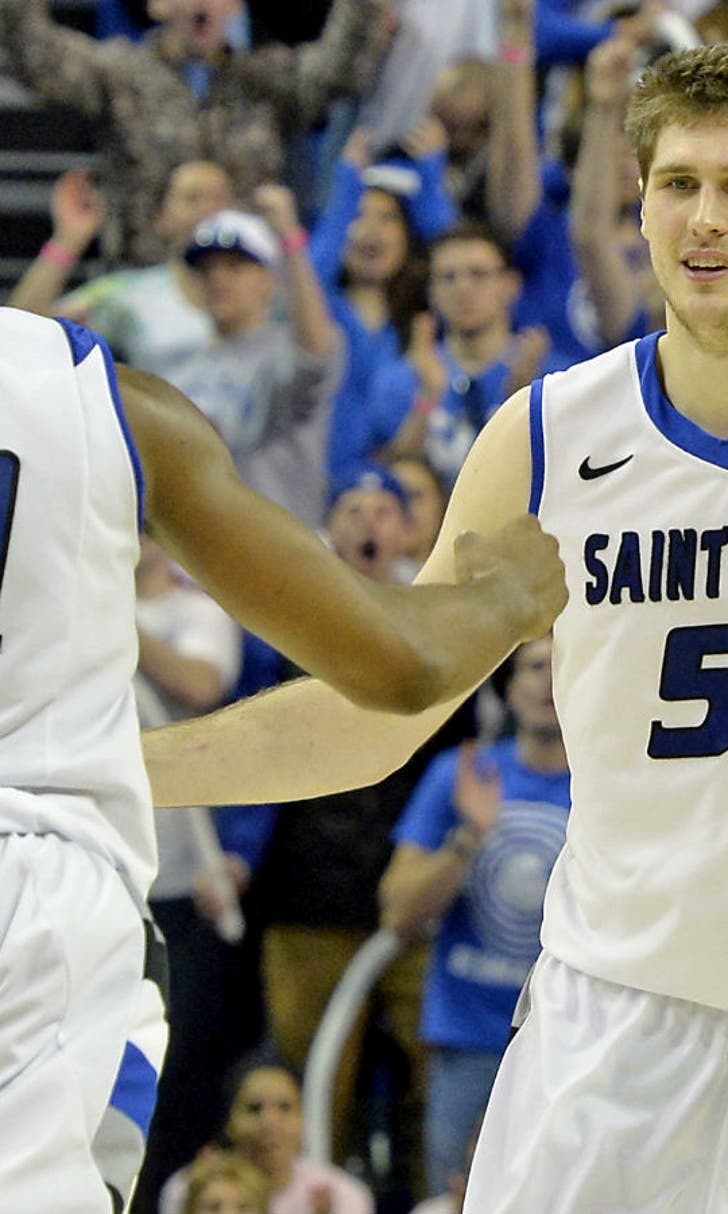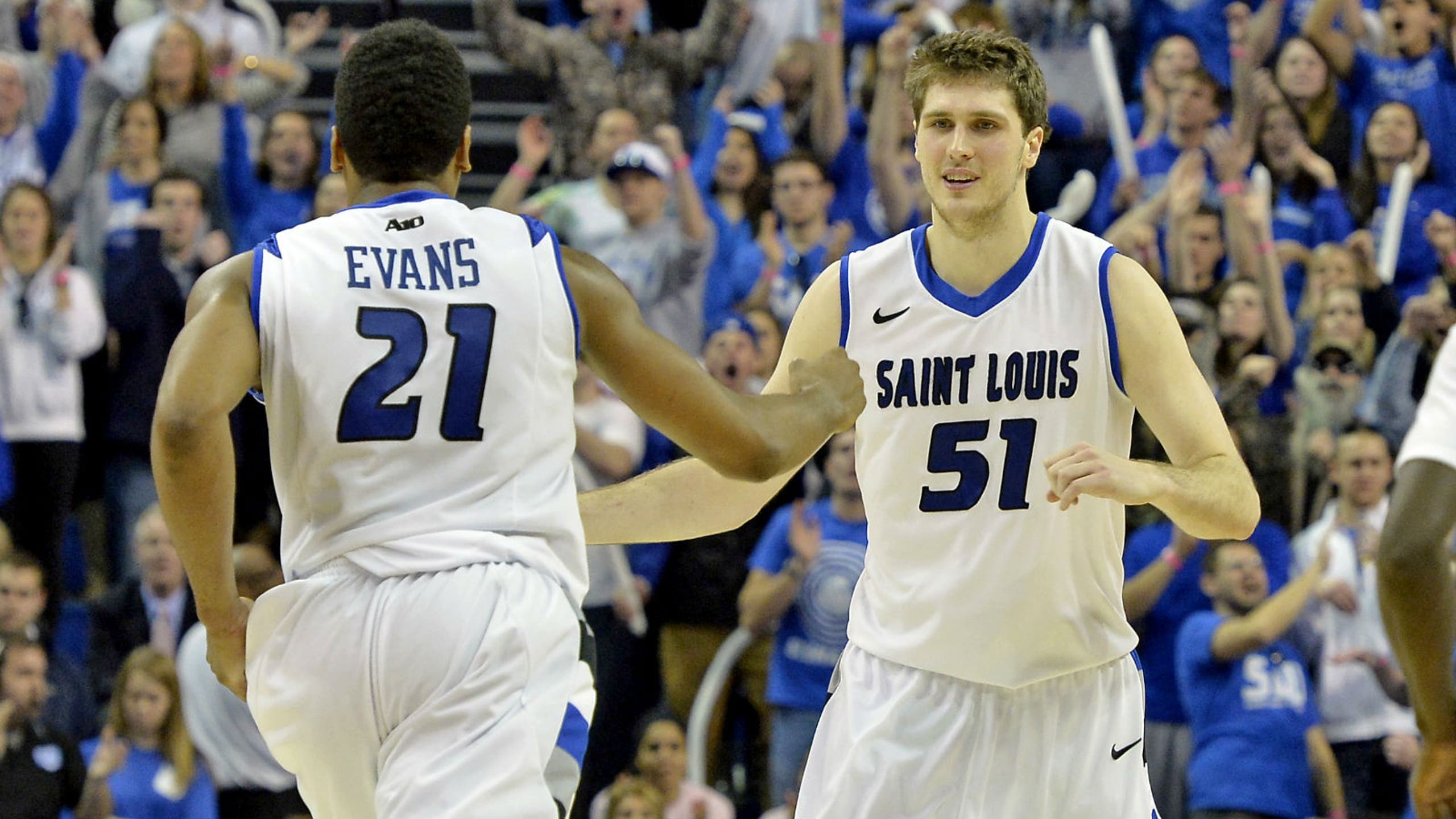 Loe helps Billikens make history
BY foxsports • February 1, 2014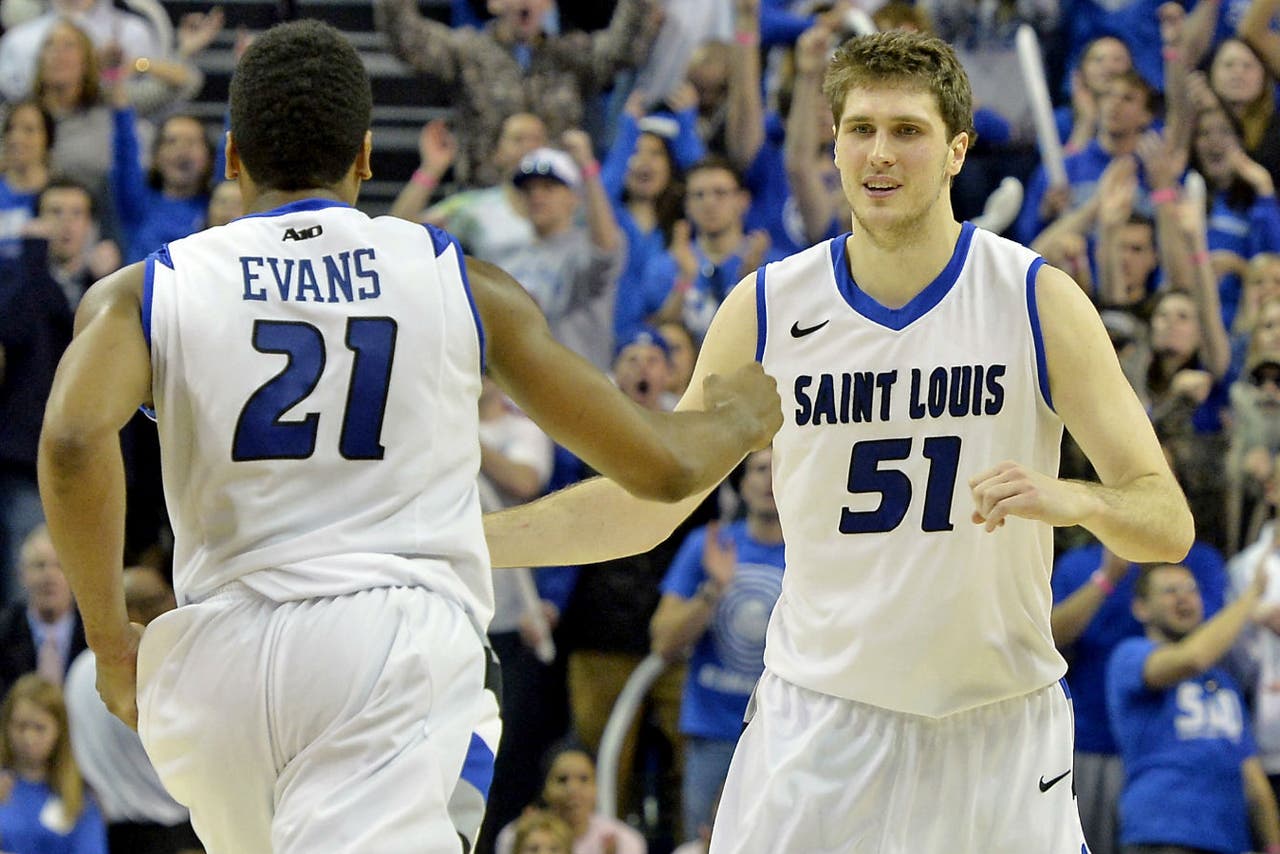 ST. LOUIS -- As Rob Loe stepped up for the Saint Louis University basketball team Saturday afternoon, the coach who recruited him to the Midwest watched proudly from his living room.
Chris Harriman, now an assistant coach at Nebraska, made four trips from St. Louis to Auckland, New Zealand, to recruit the 6-foot-11 forward for the Billikens. That's a long flight from St. Louis to Los Angeles and then a much longer flight across the Pacific. Then back again.
On Saturday, as Loe turned in arguably the best performance of his four-year career at SLU, Harriman watched closely, as he does just about every chance he gets -- either watching the games live or after recording them.
Harriman watched proudly, almost like a big brother.
The former Billikens assistant coach from Australia has a strong relationship with his old players at SLU, but it's different with Loe. They've spent a lot of time together. They've had plenty of late-night conversations. When Harriman's son, Avery, was battling leukemia, it was Loe and Dwayne Evans who were the closest to the youngster.
Harriman will be close with those players for the rest of his life. He has seen the ups and the downs of Loe's four years at SLU and he couldn't be prouder of what the young man has done.
"I'm so proud," Harriman said. "I'm just so proud of him because he's come such a long way. A lot of that credit goes to coach (Rick) Majerus and a lot of that credit goes to (strength coach) Erick Schork. When you look at what he brings to that team I don't think they were nearly as successful because he stretches the floor. ... He's going to be a guy that started for four years and made three NCAA tournaments and been part of the winningest class in Saint Louis history."
Saturday's victory, the 14th straight for the No. 19 Billikens, put Saint Louis at 20-2 overall this season and 7-0 in the Atlantic 10 Conference. The 20-2 mark is the best in school history.
It almost wasn't to be.
George Mason (7-14, 0-7), which had a week to prepare for the matchup, stretched the Billikens to their limit and led by as many as seven points in the second half.
But the Billikens found a way to rally and as the going got tough late it was the face-up forward from another continent who made the difference.
Loe took a pass from Austin McBroom and knocked down a wide-open 3-pointer from the top of the key with 45 seconds remaining in regulation to tie the game at 68-68.
"I was open," Loe said. "Austin got me the ball at the end of the game there and I was open, so I shot it and it went in. It was good. Then I carried on the shooting in the overtime."
Loe opened the 5-minute overtime period with another 3. Then knocked down two free throws. Then another 3. He added two more free throws with 8 seconds left and finished with 10 points in OT.
"Those were huge 3s," SLU coach Jim Crews said. "He had huge free throws. Rob made big plays."
For the game, Loe finished with 23 points on 7-of-12 shooting, with three 3-pointers in five attempts. He made six of six at the charity stripe, grabbed five rebounds and added three assists and a steal. He played a career-high 36 minutes.
"I've had an up-and-down season," Loe said of his success shooting from the perimeter. "It didn't start off too well. It's started to pick up the last few games, so it's gone well."
It was his 121st game at Saint Louis Universty and one he'll never forget.
---