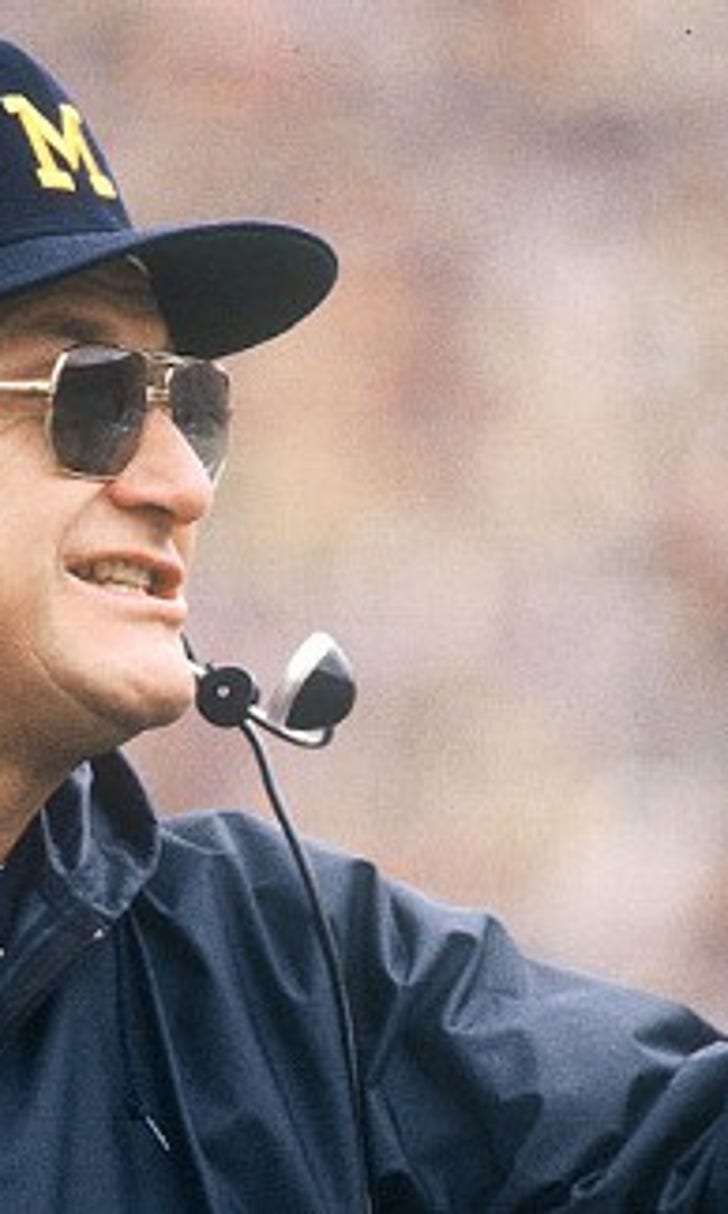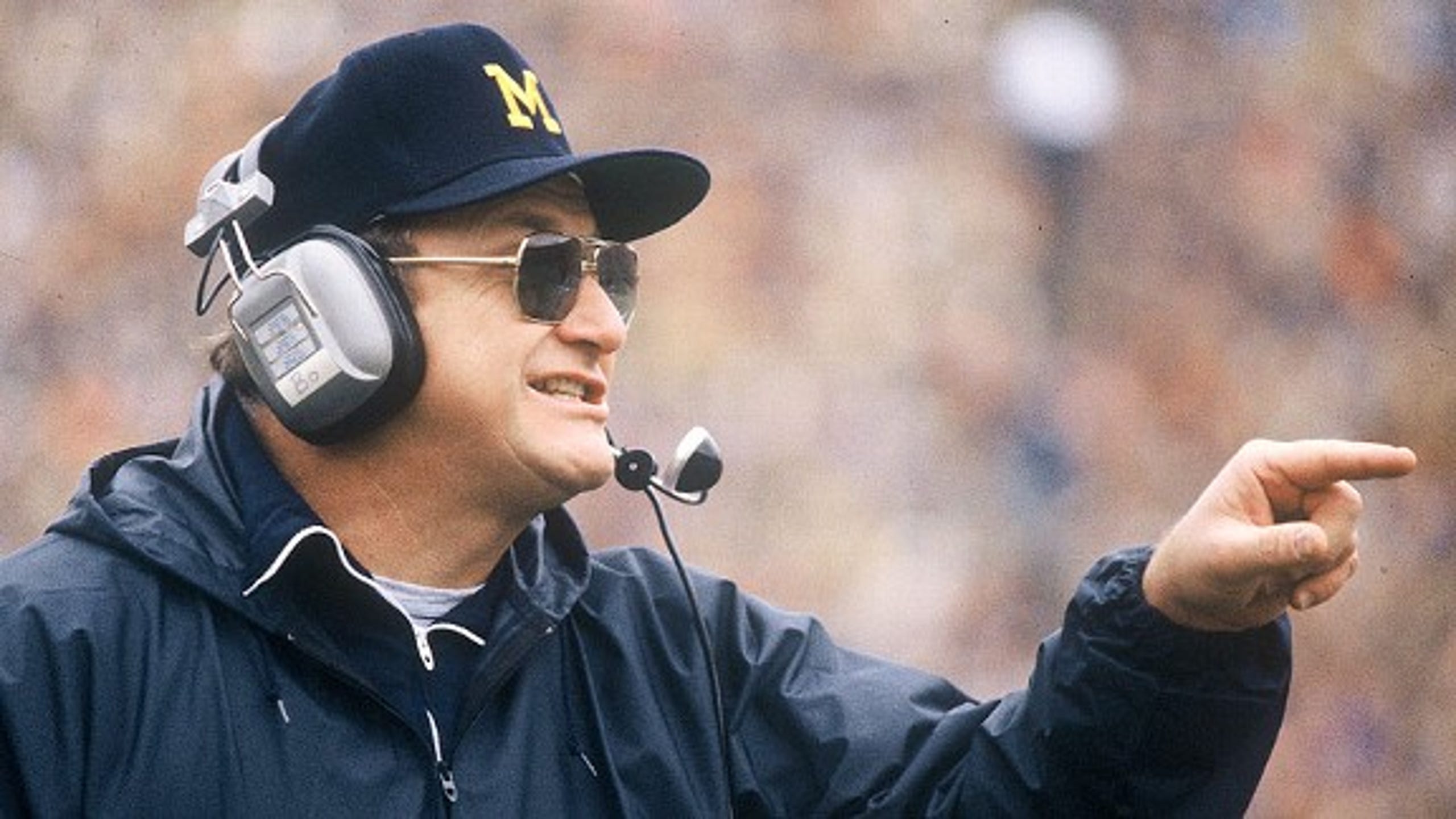 Local sportscaster recalls Bo Schembechler's final moments
BY foxsports • February 10, 2015
Detroit television sportscaster Tom Leyden was there the day that legendary football coach Bo Schembechler collapsed in the Channel 7 studios and died of a heart attack.
It happened on Nov. 17, 2006, the Friday before No. 2 Michigan played No. 1 Ohio State down in Columbus, Ohio, but Leyden hadn't shared the story publicly until now.
Schembechler, who had coached the Wolverines to at least a share of 13 Big Ten championships from 1969-89, was in the TV studios in Southfield that morning to tape a pre-game show.
Leyden recalled the events leading up to Schembechler's collapse during an interview Tuesday on Ann Arbor radio station WTKA. Leyden did the interview in the wake of a recent announcement that he's leaving Detroit after more than a decade to take another TV job in Boston.
He decided it was finally time to tell the story of Bo's final minutes.
Leyden believes that Schembechler's last words were spoken to him after he'd shown Bo a photo of his daughter.
"I honestly believe the last thing he ever said -- he looked at me and he gave me back the picture ... and he goes, 'You just be careful down there in Columbus. ... That girl needs a father,'" Leyden recalled during the interview with Ira Weintraub and Bruce Madej.
About 90 seconds later, Leyden said, Schembechler was found collapsed on the floor near a bathroom.
Leyden tried to comfort Schembechler, then he and a co-worker administered CPR "as best as we could."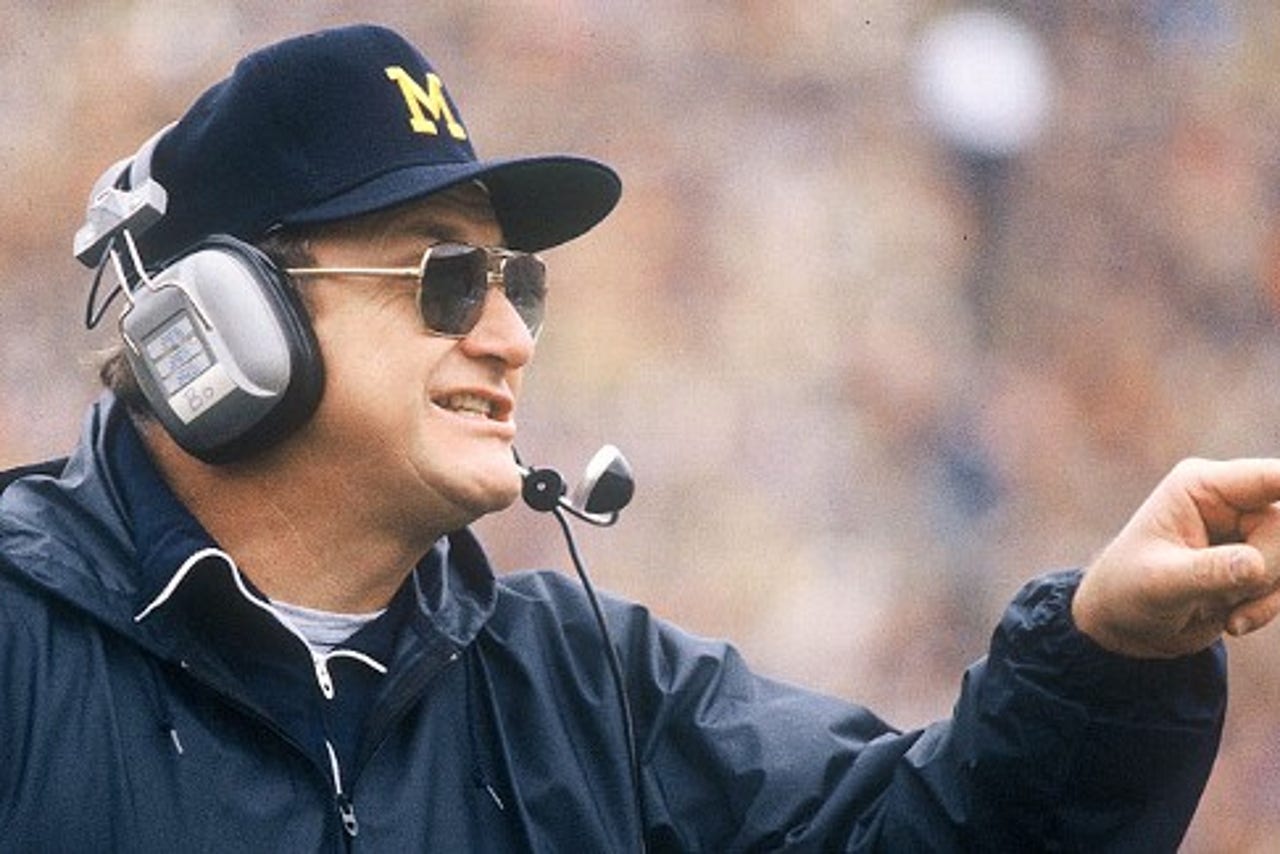 Bo Schembechler coached the Wolverines to at least a share of 13 Big Ten championships from 1969-89.
"I was just holding Bo's hand," Leyden said. "I was holding his head. He had hit his head, so he had a little cut on his head. I grabbed his glasses, and I put his glasses in my shirt pocket."
According to Leyden, an EMT crew arrived within about five minutes, and Schembechler was placed on a stretcher and then taken to a hospital in an ambulance.
"We were praying for a miracle," Leyden said.
He knew, however, the chances weren't good.
It was an emotional scene, but Leyden said that he still had to get into a TV truck and start driving down to Columbus to cover the big game the next day.
"We're about halfway down and our newsroom calls us," Leyden said. "They tell us that Bo had passed away."
Leyden said that he and his co-worker were immediately caught up in the emotions of what they'd experienced.
"The two of us pulled off to the side of the road and started bawling," he said. "It was unbelievable. We had been so close to it."
Leyden soon realized something else.
"Oh my God, I still have his glasses," Leyden said. "I grabbed the glasses out of my pocket. If you know Bo, he wore cologne. So I, like, smelled the man. I had been cradling his head and I'd been holding his hand. It was a very odd and surreal feeling."
Click here to listen to the entire interview.
---