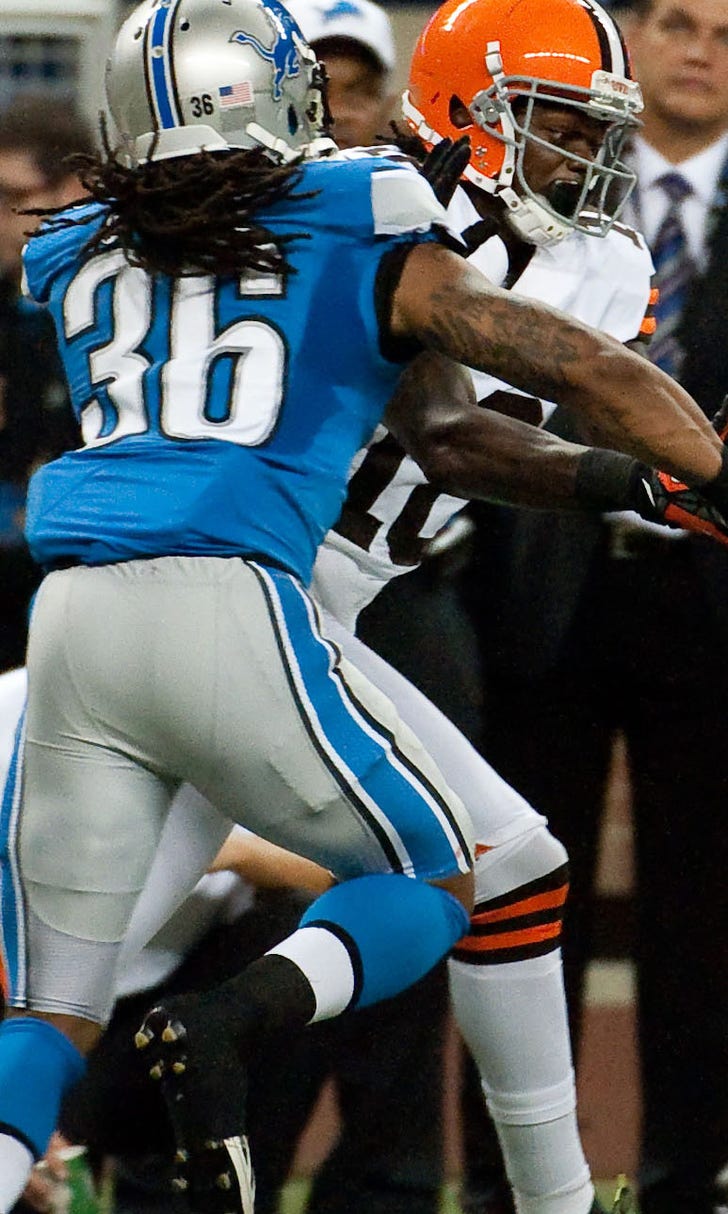 Lions training camp preview: Defense
BY foxsports • July 24, 2014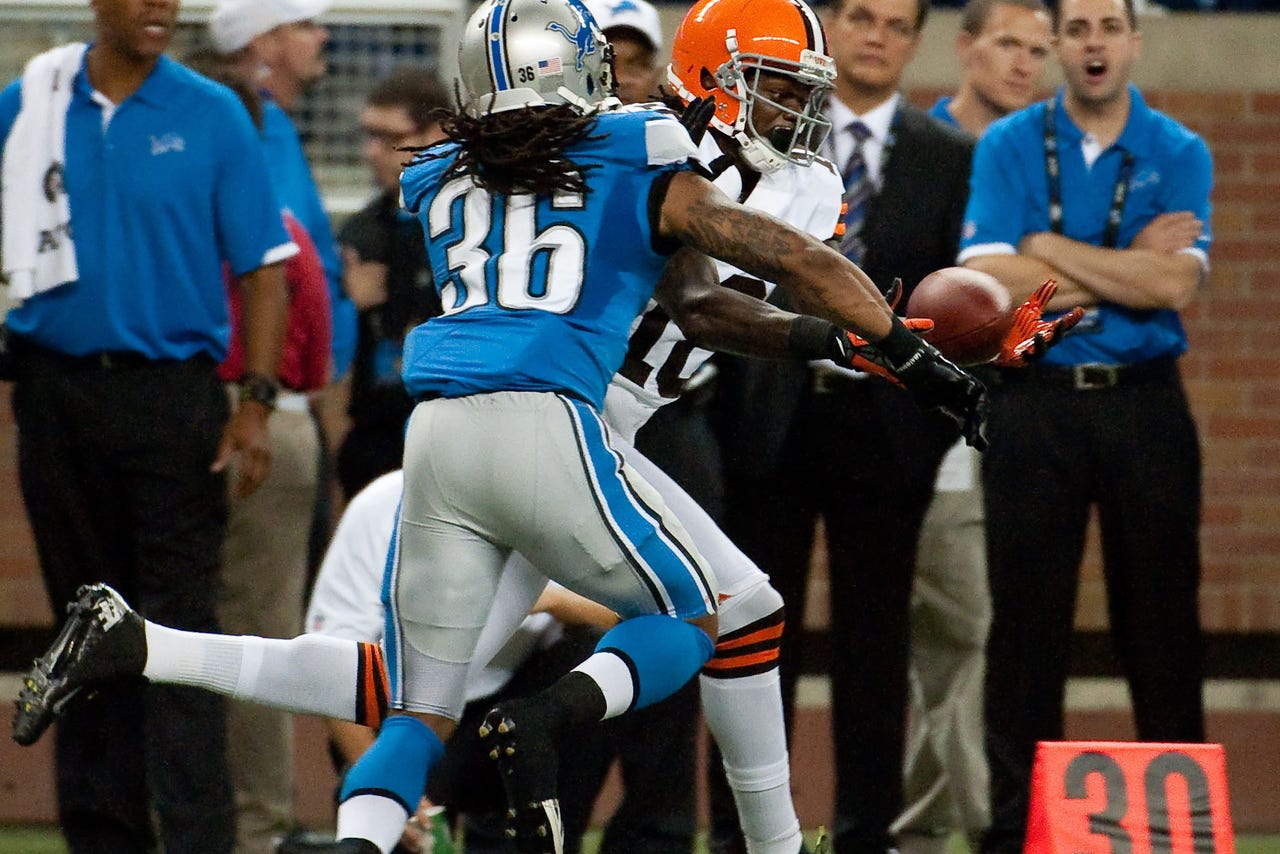 With the Detroit Lions opening training camp Monday, here are three storylines to follow with the defense:
FIRST DOWN
Without the pieces in place to be a shutdown defense, what the Lions need to do is be opportunistic. While they were solid in the red zone and on third down last season, they still didn't make enough of the true game-changing plays.
In the last two years, the Detroit D ranked 17th and 23rd in the league in interceptions; 24th and 25th in fumble recoveries; and 28th and 20th in sacks.
Three years ago, when they made the playoffs, the Lions were fifth in interceptions, third in fumble recoveries and 10th in sacks.
A pass-rushing threat was added in outside linebacker Kyle Van Noy, a second-round draft pick from BYU. That should help the highly rated defensive line, which hasn't lived up to the hype at times.
The D-line, however, can't do it all. The defensive backs have to help them out, at least a little.
"I thought we had good pressure," general manager Martin Mayhew said of last year's defense. "We got quite a few pressures and hits on the quarterback. We didn't always get there to close the deal. I think if we do a better job in the coverage area, we'll get more sacks. Blitzing may be a factor there to get more sacks."
SECOND DOWN
With the departure of Willie Young, who signed a free-agent deal with Chicago, the return of defensive end Jason Jones becomes even more crucial for the Lions.
Jones, coming off season-ending knee surgery, is projected to start on the strong side, opposite of Ezekiel "Ziggy" Ansah.
That was the D-end combination in Week 3 last season before Jones tore the patella tendon in his left knee and didn't play another down.
It was not the type of homecoming that Jones, who went to high school in Southfield, Mich., and played at Eastern Michigan, was planning on when he signed a three-year deal with Detroit as an unrestricted free agent a year ago.
Jones (6-foot-5, 276 pounds) participated in part of the team's offseason program and is expected to be available when training camp opens Monday.
If he's not recovered from the injury and ready to play close to full strength by the regular season, the Lions will be scrambling to find the production needed up front to fill Young's void.
THIRD DOWN
Two years ago, the Lions took three cornerbacks in the NFL Draft -- Bill Bentley (Louisiana-Lafayette) in the third round, Chris Greenwood (Albion) in the fifth round and Jonte Green (New Mexico State) in the sixth round.
None of them has done much to solve the problems at that position to this point. Between them, they have one interception in 44 games.
Bentley won a starting job coming out of training camp his rookie year, but missed much of the season because of a shoulder injury. He has no interceptions in 17 games, including seven starts, and has settled into a role as the nickel back (fifth defensive back).
Greenwood has been constantly plagued by injuries, but he did show promise in some late-season appearances last year. He has no interceptions in three career games.
Green, who has been healthier than Bentley and Greenwood, made one interception in 24 games, including seven starts.
This is the third year in the league for this trio. Players who don't produce, even if they were draft picks, typically don't hang around the NFL for more than three years, if they last that long.
It is time for these three to deliver or risk not having a job much longer, especially Greenwood and Green.
For Bentley, it's time to become more of a playmaker and live up to the high expectations that emerged during his first training camp.
---