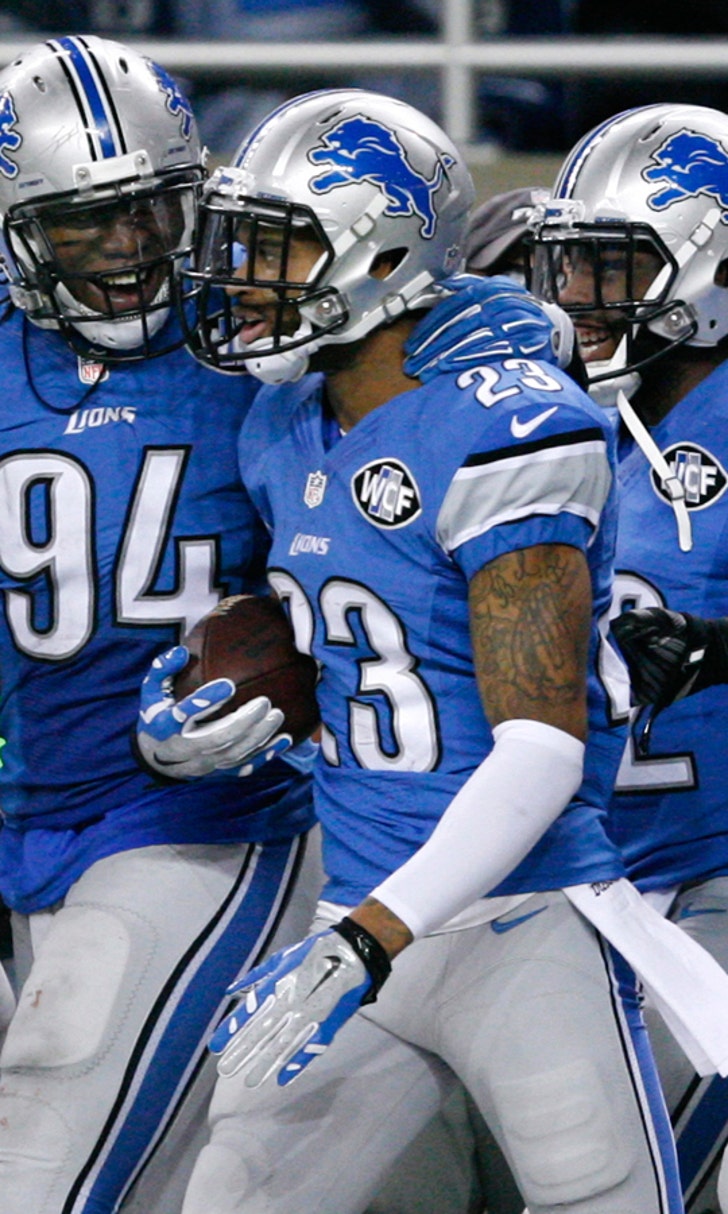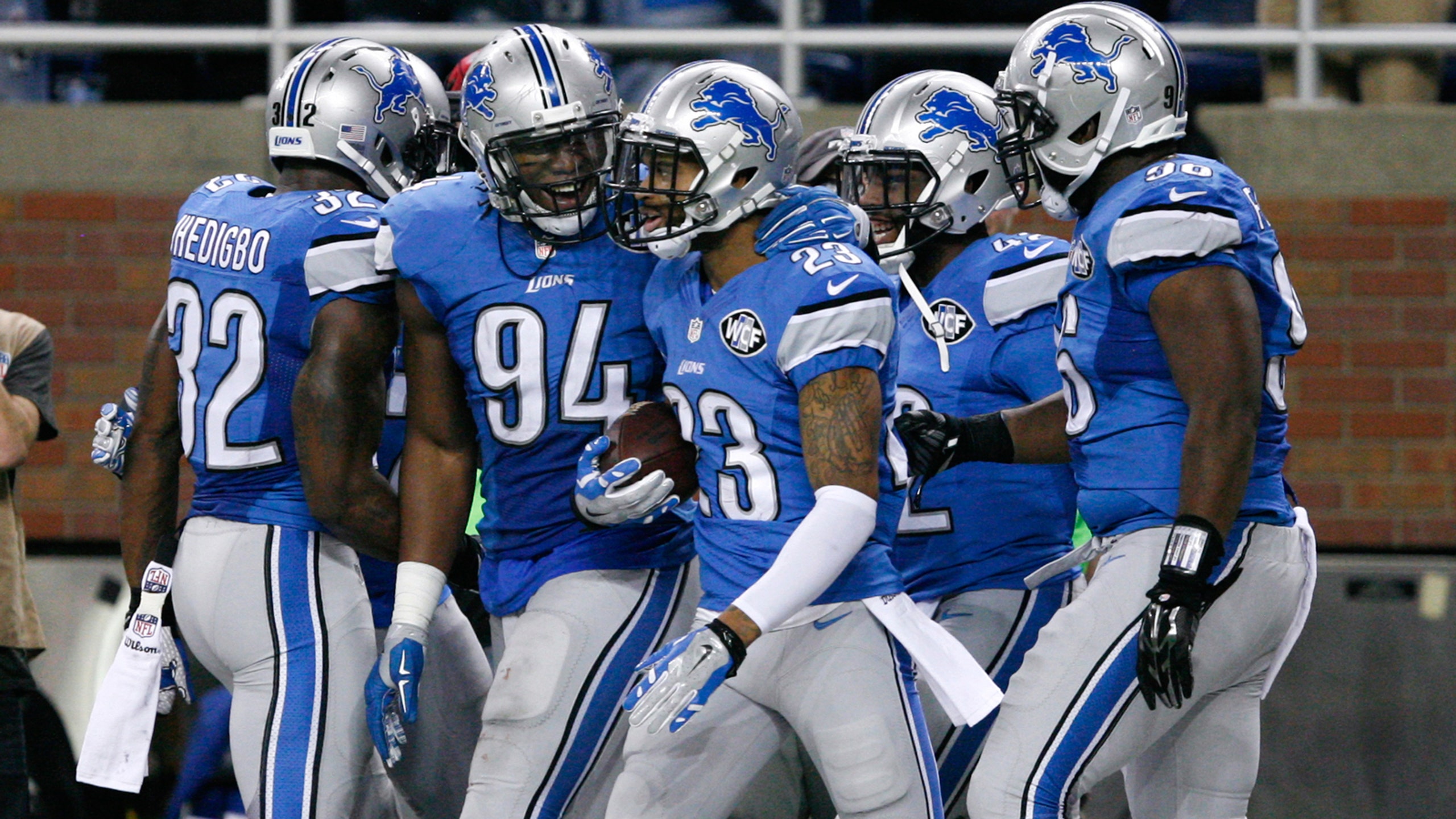 Lions positioned extremely well to make playoffs
BY foxsports • December 15, 2014
ALLEN PARK, Mich. -- Detroit Lions coach Jim Caldwell is the king of the analogy.
Here's the one he used Monday during his weekly news conference to emphasize the importance of his team being focused on the next game against Chicago and not start looking ahead in any way toward a possible playoff bid:
"It's like texting and driving," Caldwell said. "That's a real-world example. You can't have your focus and attention on two things at one time.
"It's no different. Obviously, I'm not talking about the same dire consequences. I'm talking about just the example of distorted vision."
Even if the coach won't acknowledge it, the Lions (10-4) have positioned themselves extremely well to make only their second playoff appearance in the last 15 years.
They will clinch at least a wildcard bid with a victory Sunday at Chicago. They also could get in with a loss if Philadelphia (9-5) also loses at Washington.
What's more, the Lions could clinch their first division title since 1993 with a win and a loss by Green Bay (10-4), which plays at Tampa Bay.
More than likely, the division will come down to the season finale in Green Bay.
By winning their final two games to finish 12-4, the Lions would also clinch one of the top two seeds in the NFC, which would result in an opening-round bye before playing a home game in the Divisional Round.
The Lions haven't hosted a playoff game in the last two decades.
"You earn your way into the playoffs," Caldwell said. "You don't talk your way in."
When it was mentioned that some of his players have limited, if any, experience in taking the final steps to clinch a bid and go to the playoffs, he said, "They might not go if they don't start focusing in on this next game, either. That's a point to make."
Caldwell added, "The toughest thing for man to handle is success. That's what you battle every day."
Nevertheless, in Caldwell's first year here, the Lions have a chance to tie the franchise record for victories in a season.
The only other time they won 12 games was in 1991, which is also the closest they've come to going to the Super Bowl. They lost that season in the NFC championship game at Washington.
One of the biggest reasons this team is on the verge of going to the postseason comes down to its improved turnover margin.
There's no statistic in football that determines the outcome more than giveaways and takeaways.
The Lions ranked tied for 28th last year at minus-14 (36 giveaways, 22 takeaways).
This year, they're tied for sixth at plus-8 (24 takeaways, 16 giveaways).
Before the season even started, Caldwell told his team that it needed to be "plus-4 or better" to be contenders.
Quarterback Matthew Stafford, who was a turnover machine during the team's 1-6 collapse down the stretch last year, hasn't thrown an interception during the current three-game winning streak.
In Sunday's 16-14 victory over Minnesota, the Lions finished plus-2 with no giveaways and two game-turning interceptions late in the first half when they were down by 14 points.
"You have to keep talking about it, showing examples," Caldwell said of his constant message concerning turnover margin. "It has to be a weekly discussion.
"I remember some of the great coaches way back when, Jake Gaither (Florida A&M), Woody Hayes, Bo Schembechler, Bear Bryant and Joe Paterno, they always said basically the same thing. 'If you can play defense and you have a good solid kicking game and you don't turn the ball over, you're going to have an opportunity to win more games than you lose.'
"I think our team, particularly this past game, is a perfect example of that. We might not have been where we'd like to be from an offensive standpoint, but we played good defense when we got our feet underneath us, our special teams were solid (a blocked field goal), and we did not turn the ball over."
And that's why the playoffs appear to be so close for them, if only it wasn't too dangerous to look.
EXTRA POINTS
--- The knee injury suffered Sunday by offensive tackle LaAdrian Waddle likely will end his season.
"It doesn't look good for him," Caldwell said. "We'll have a final word in the next day or so."
Cornelius Lucas, an undrafted rookie, continues to improve and will serve as Waddle's replacement.
--- The Lions reportedly are close to signing Jarryd Hayne, a popular rugby player from Australia, probably to the practice squad.
---