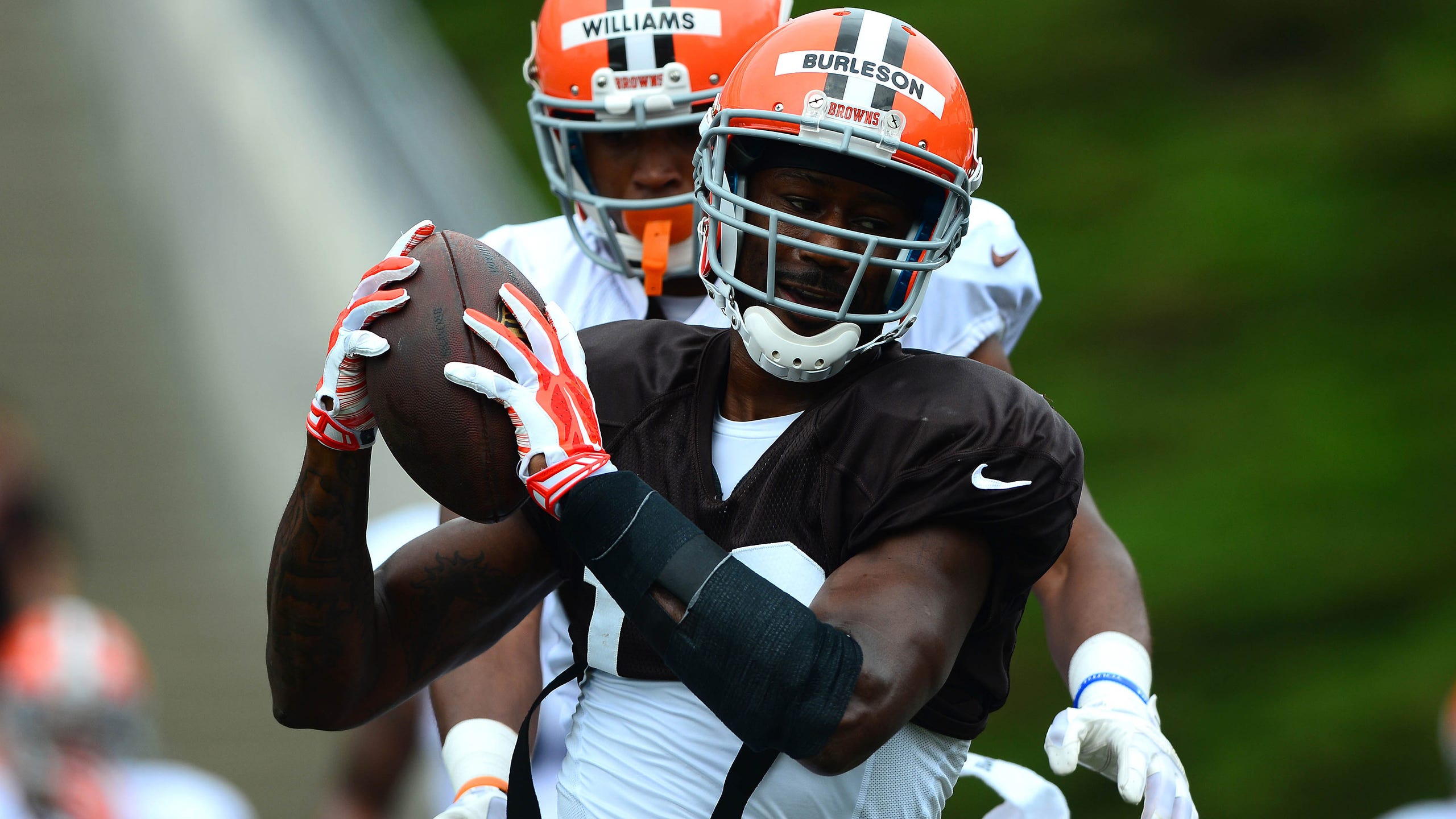 Lions Notes: Nate Burleson says he's 'going to go off' on Lions family Saturday
BY foxsports • August 8, 2014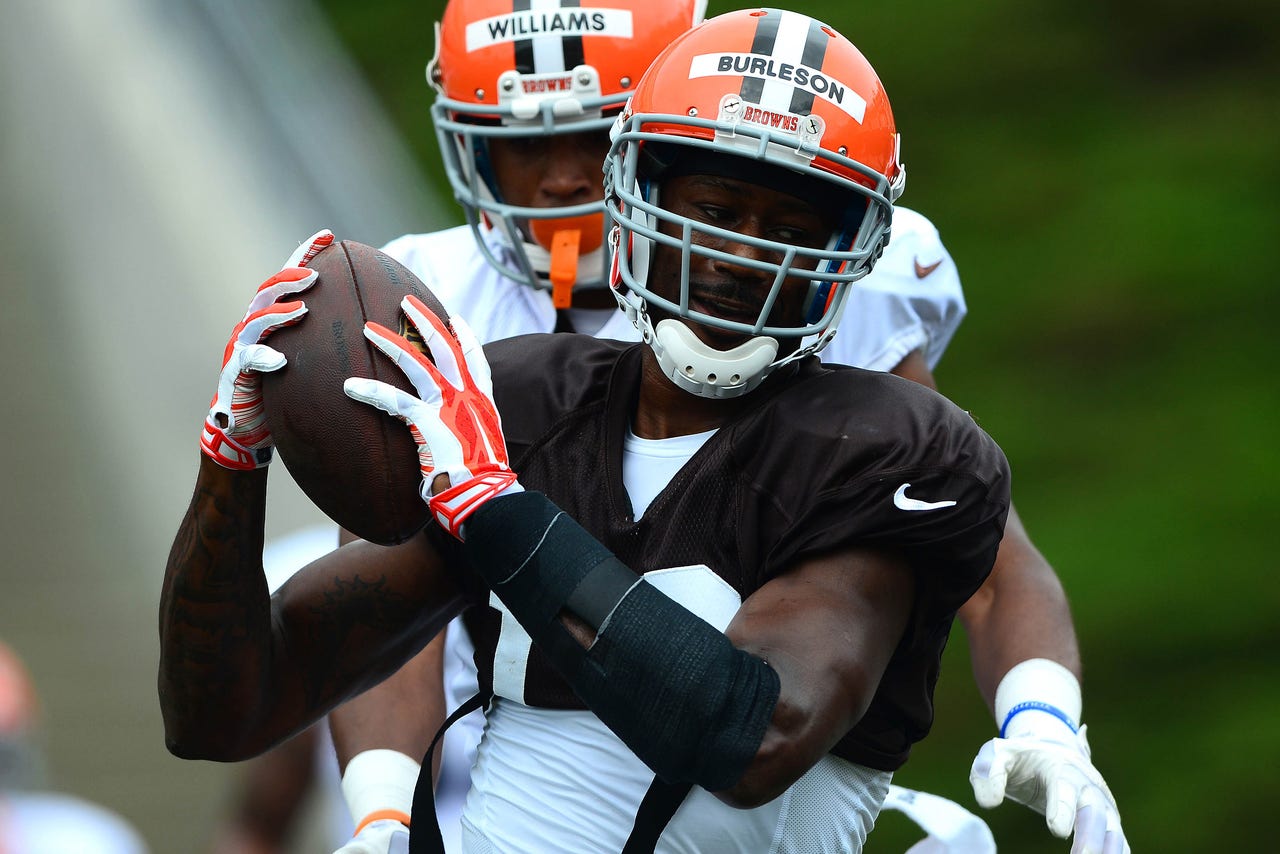 Former Detroit Lions receiver Nate Burleson, who was released following last season, will be back at Ford Field Saturday.
This time, he'll be in a Cleveland Browns uniform after four years with the Lions.
Burleson has recovered from an arm injury and is expected to play for the Browns in the preseason opener.
He has vowed to put together some type of celebration routine for his homecoming that is sure to draw a 15-yard penalty, and he told the Detroit News this week, "I'm going to go off on the family (the Lions)."
The gregarious Burleson was always one of the Lions' most popular players.
"Nate came to the (Lions' charity) softball game this offseason," linebacker Stephen Tulloch said. "We're looking forward to playing against him. He's like a brother to me. A phenomenal person, great athlete.
"I'm glad he's with the Browns. Hopefully, we can put the hurt on him Saturday."
NEW LOOK OFFENSE
Quarterback Matthew Stafford and the Lions will put their new offensive system on display.
"It's just different," Stafford said, referring to the system being run by offensive coordinator Joe Lombardi, who added many elements from the New Orleans Saints' offense. "I'm being coached differently. Our (quarterback) drops are different, our reads are different, our plays are totally different.
"It was kind of nice to start from new, the way they wanted me to do it. It's been fun."
Coach Jim Caldwell wouldn't reveal how much the starters will play, but it's possible they could see a little extra time in the preseason simply to work out some of the kinks with the new offense.
"I'm going to play as much as they tell me to play," Stafford said. "I'll try to be as good as I can when I out there."
DON'T BE SLOPPY
The outcomes of preseason games aren't that important, but the overall execution does matter, especially for the top units.
"We've got to be on the same page as Matt and just make sure we're in the right spots, our timing is down, our chemistry is right," running back Reggie Bush said.
"Doing the right things whether it's picking up a blitz, whether it's a running back hitting the right holes, the little things that are going to matter that nobody (fans) is probably going to see, that nobody really cares about."
EXTRA POINTS
--- Receiver Calvin Johnson and tight end Eric Ebron returned to practice, but Caldwell wasn't saying whether either will be in the lineup Saturday.
--- Running back Joique Bell missed practice for a personal reason, Caldwell said.
--- The Lions re-signed defensive back Nate Ness, who was on the roster for part of the offseason, and released linebacker Cory Greenwood.
--- Former Michigan State quarterback Brian Hoyer is expected to start for the Browns, ahead of rookie Johnny Manziel.
---