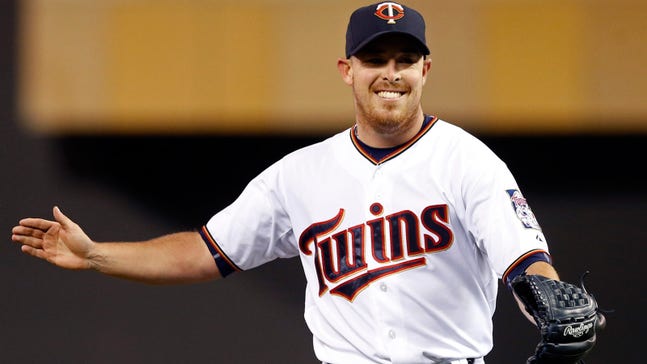 Like Santana before him, Twins being cautious with Rule 5 pick Graham
Published
May. 6, 2015 11:48 a.m. EDT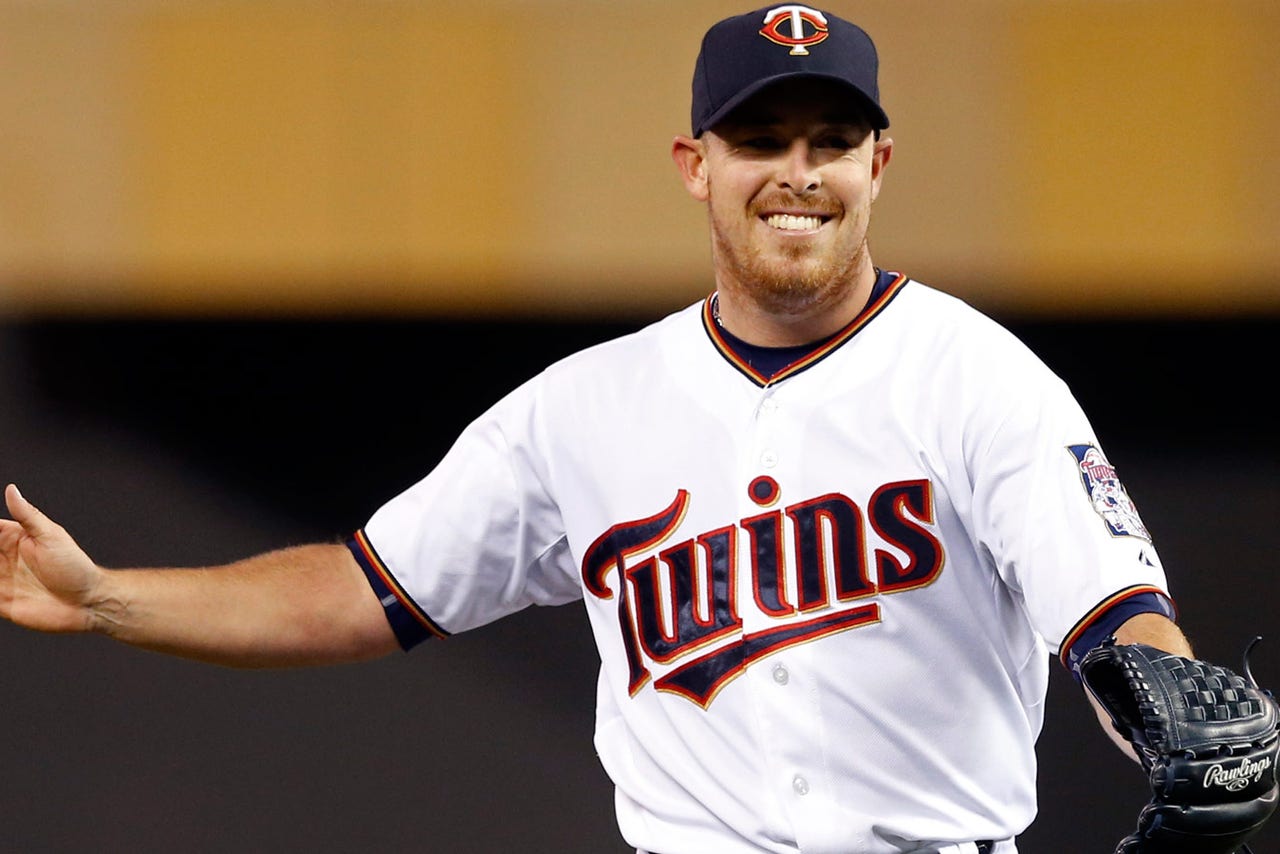 MINNEAPOLIS -- Johan Santana became one of the best pitchers in Minnesota Twins history, but his first season in the majors was an interesting one.
Santana was taken by the Marlins in the Rule 5 draft in December 1999 and was then dealt to the Twins that same day. As a Rule 5 pick, Santana had to either stay on Minnesota's 25-man roster for the entire 2000 season or be offered back to his original team, the Houston Astros. At just 21 years old and with no previous experience pitching above Single-A, Santana was well protected by the Twins in his first season.
The left-handed Santana spent most of 2000 as a reliever and often went as many as eight or more days in between relief outings. He was used sparingly so as not to overexpose his inexperience. Most of the games he pitched in were lopsided, with Minnesota already losing by five or more runs late in the game.
Now Minnesota finds itself in a similar situation with right-hander J.R. Graham, another Rule 5 pick. Graham was taken from the Atlanta Braves organization in the most recent Rule 5 draft. However, he had never pitched above Double-A before this season. As a result, the Twins have had to pick and choose their spots to pitch Graham.
"When you take a Rule 5 guy, I don't think you should be anticipating that he's going to be just a regular guy," Twins general manager Terry Ryan said. "If they show that they're a little bit more advanced, then you start easing them into the area. The more they show they can handle it, the more you give them. We did it just like we did with Ryan Pressly and Johan Santana. We really struggled with Santana. We really had to battle that."
Pressly was the Twins' most recent Rule 5 pick prior to Graham. Minnesota took Pressly in the 2012 Rule 5 draft and had to guard against overexposing him during the 2013 season. Like Santana before him and Graham after him, Pressly rarely found himself in a high-leverage situation during his first year in the majors. Now, after a recent call-up from Triple-A Rochester, Pressly has a chance to be one of the better right-handers in Minnesota's bullpen.
The Twins have similar hopes for Graham, who has one of the best fastballs among the team's relievers. He was formerly a top prospect in the Braves organization before injury problems slowed him down in the minors. Still, Minnesota saw enough in Graham to take a chance on him in the Rule 5 draft. Like with those before him, the challenge now is helping Graham navigate an entire big-league season.
Graham has appeared in just seven of Minnesota's first 27 games. Three of those seven appearances came during the Twins' first road trip when manager Paul Molitor was attempting to figure out where best to use Graham.
After pitching April 19 against Cleveland, Graham went 10 days between that and his next outing against the White Sox. It had nothing to do with injuries. Minnesota is simply being cautious in making sure Graham gets his work in but also gets acclimated to the major leagues.
For many players, that can be a big mental adjustment to go from pitching on a regular basis to barely pitching at all.
"You just kind of wait for your name to be called," Graham said. "They did a good job of talking me through the times I wasn't pitching. The hardest part was trying to figure out a routine during that. How often was I going to get off the mound? It's always that next day, and then the next thing you know you haven't gotten off the mound in four or five days."
Graham, pitching coach Neil Allen and bullpen coach Eddie Guardado have now figured out a plan that works well to keep him fresh, even if he isn't pitching in games. After originally throwing off a mound every two or three days after an outing -- something Graham didn't feel was enough work to keep him sharp -- he now does so every day. Nothing too rigorous, necessarily. Just enough to fine-tune things in between his outings.
It's been a balancing act for Molitor, too, as he's had to shuffle his bullpen and figure out where players like Graham fit in best.
"For various reasons early in the year, I got him into situations that were a little bit more stressful in terms of potentially influencing the outcome of the game," Molitor said. "I just kind of had to reevaluate in the short term. He's been out there a couple times this past week. He's thrown well. I think he's doing fine."
In his seven outings, Graham has a 2.35 ERA and has five strikeouts and five walks in 7 2/3 innings. He pitched two innings his last time out, the first time he did that since his major-league debut. If Graham continues to pitch well, chances are he'll get more opportunities to pitch in tougher situations.
For now, though, Graham is happy to pitch whenever the Twins need him.
"I told Paul coming in, whenever that phone rings and my name's called, I'm going to be ready," Graham said. "I go in there and I think my stuff's going to be anyone that comes up to that plate.
Follow Tyler Mason on Twitter
---