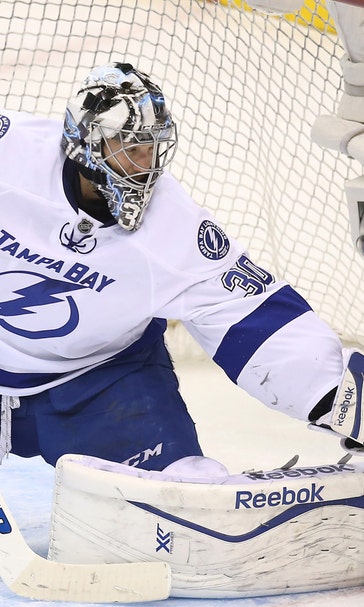 Lightning done in by big 2nd period in loss to Maple Leafs
November 20, 2014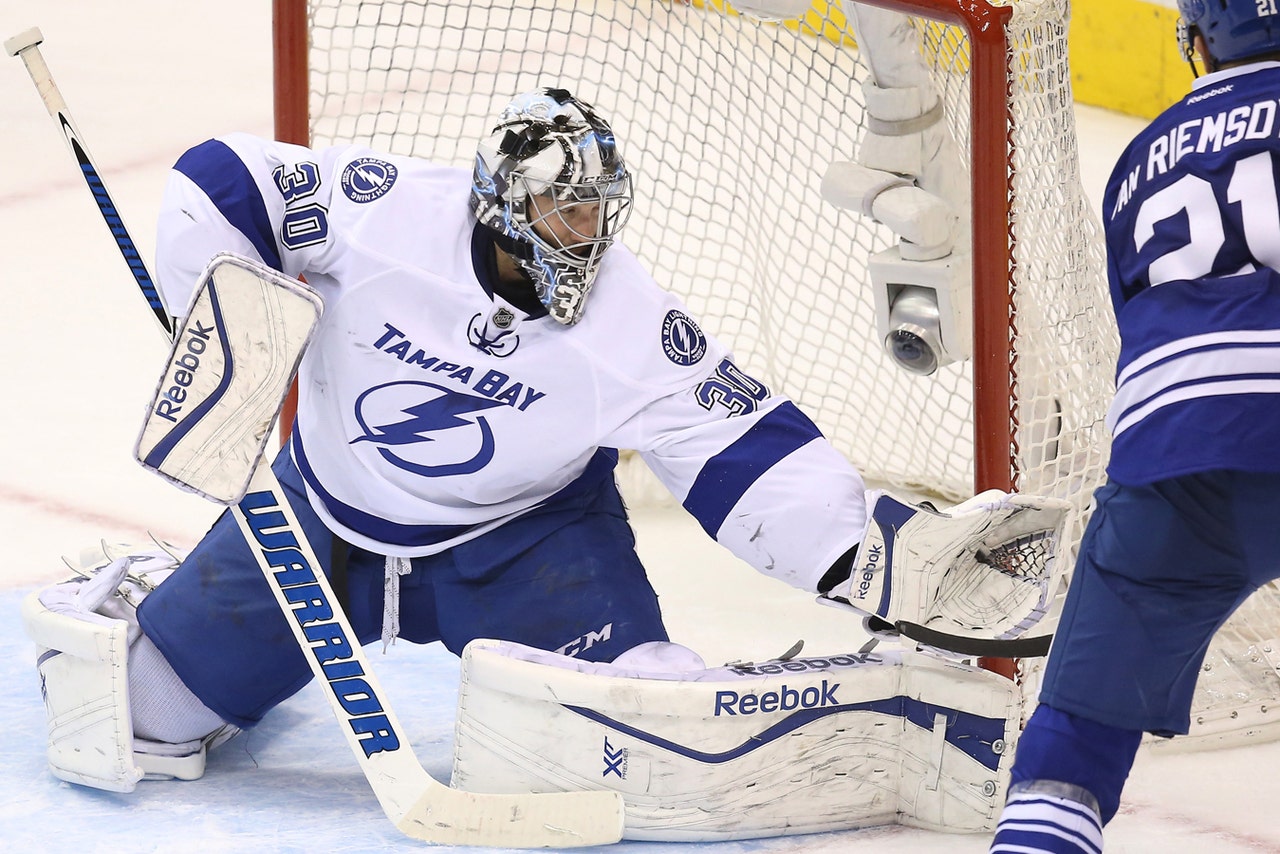 TORONTO (AP) -- James van Riemsdyk knew the Toronto Maple Leafs needed a bounce-back win after dropping back-to-back ugly losses to the Buffalo Sabres and Nashville Predators.
He took matters into his hands and scored two goals to lead the Maple Leafs to a much-needed 5-2 victory over the Tampa Bay Lightning on Thursday night.
"It was nice for us to put that little streak, whatever you want to call it, the bad play behind us," van Riemsdyk said. "Now we have to build on this and find some consistency."
Van Riemsdyk had his first two-goal game of the season, and Jonathan Bernier bounced back from a forgettable showing against Nashville on Tuesday as Toronto snapped a three-game losing streak.
David Clarkson, Richard Panik and Roman Polak added goals for Toronto, which scored early in the first period and three times in the second.
Alex Killorn and Steven Stamkos scored for Tampa Bay, which has dropped two straight after beating the Rangers in New York 5-1 on Monday.
Maple Leafs coach Randy Carlyle said consistency has been missing, and he hopes his team can use this win to get on a good run.
"Sometimes you have to accept that the hockey gods are going to be against you, and that's what we believed (Tuesday)," he said. "It was nine goals, and we were embarrassed by it. There was nothing we could do to take it back.
"We sure didn't want to have something bad happen to our hockey club tonight, and I think they were rewarded for their hard work."
Van Riemsdyk scored up high twice in the second period, beating Ben Bishop over his glove at 12:31 and again on the power play at 15:15. Van Riemsdyk's second goal gave the Maple Leafs a three-goal cushion heading into the third.
The usually high-scoring Lightning couldn't break through Bernier, who redeemed himself after being pulled from the 9-2 loss to Nashville after allowing three goals on 12 shots in 20 minutes.
"We executed like it was the first day of training camp," Lighting coach Jon Cooper said. "We play a speed game, that's what puts teams on their heels. When we're playing slow and we're not executing, we're in trouble."
Against the Lightning, Bernier was beaten on a rush when Killorn used Toronto defenseman Jake Gardiner as a screen and snapped in a short-handed goal to tie it in the first. Stamkos scored one in close late in the third with the goalie pulled and just over four minutes to play.
Despite a Lightning charge in the final minute, Bernier recorded his sixth win of the season, stopping 26 shots.
"I think we're keeping it simple," he said. "We keep our forecheck going, and I think that's a big reason why we can spend some time in their zone and kill some time.
"If you just back in to your zone, that's when you're going to get a lot of shots."
Toronto's second goal came as a result of a turnover by defenseman Matthew Carle, whose backhanded clearing attempt was easily picked off by Panik -- the former Lightning forward -- and promptly tucked past Bishop.
Van Riemsdyk was left alone to gather a rebound from Phil Kessel's wrist shot later in the period. He flipped the puck past Bishop for the Leafs' fourth goal.
Polak scored into an empty net to seal the win.
---