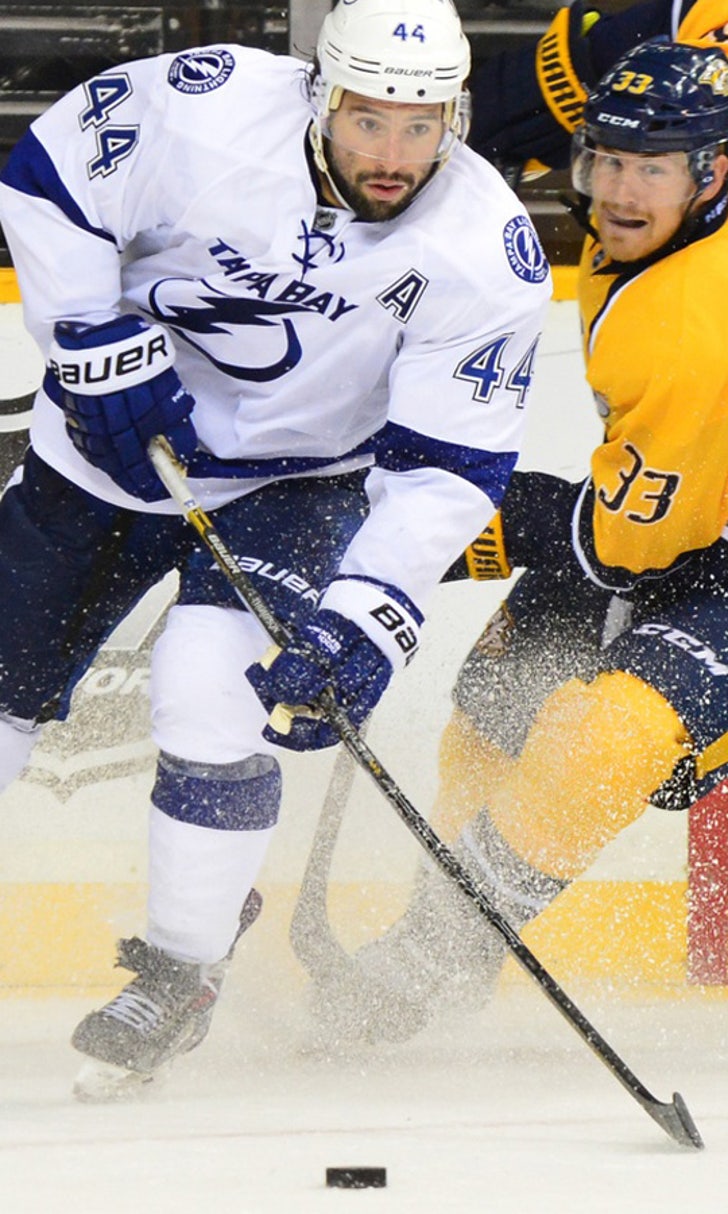 Lightning at Predators game preview
BY foxsports • February 26, 2014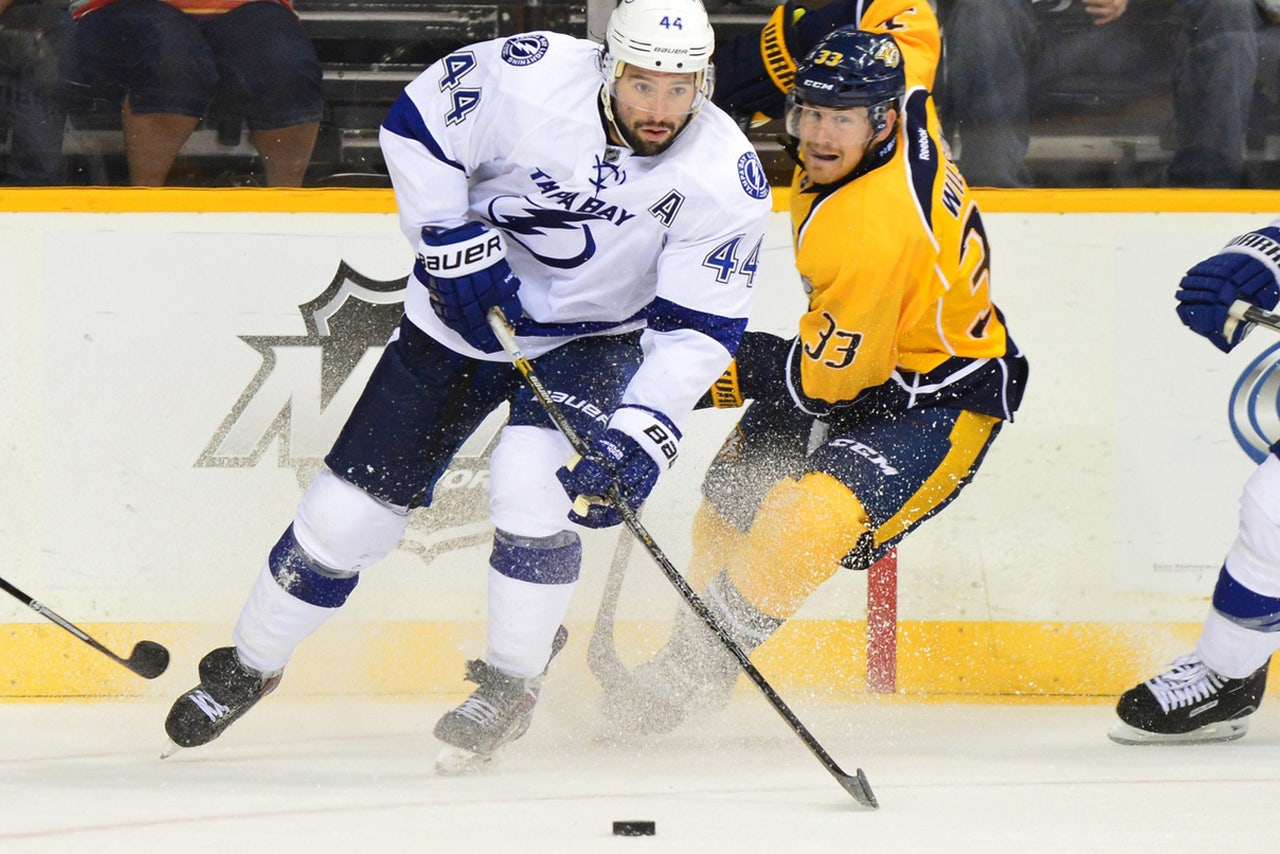 TIME: Thursday at 8 p.m.
TV: Sun Sports
Both the Tampa Bay Lightning and Nashville Predators must continue to eagerly await the return of key contributors.
In the meantime, the visiting Lightning are expected to have some of their other banged-up players available Thursday night when they try to hand the Predators a fourth consecutive defeat.
Tampa Bay star Steven Stamkos continues to recover from a broken leg suffered Nov. 11, and he's eyeing a March 6 return -- the Lightning's first game back home after this four-game trip. Stamkos, who has 14 goals and nine assists in 17 games, had hoped to play at least once prior to the Olympic break, then for Canada in Sochi, but wasn't ready.
''It did feel good (Feb. 5), but it feels even better now,'' he told the NHL's official website. ''Maybe I wasn't as far along as I thought, knowing how much better it has felt now that I have kept working on it and taking a couple of days off. It's just going to continually get better and that's positive knowing it's doing that.''
His coach agrees.
''Time is healing the wound,'' Jon Cooper said.
Time away also appears to have helped forward Valtteri Filppula, who is second on the team with 41 points but missed out on playing for Team Finland in Sochi after breaking his ankle Feb. 6. But he'll return Thursday, and teammates Tyler Johnson (foot) and defenseman Matt Carle (foot) are also expected to play.
While Tampa Bay (33-20-5) is among the top four teams in the Eastern Conference, it dropped four of six prior to the break. However, after scoring four goals in the previous three games, the Lightning beat Detroit 4-2 on Feb. 8 in their most recent contest.
''A win before the break puts everybody in a good mood,'' said Ben Bishop, who had dealt with a recent upper-body injury but has a 1.61 goals-against average in his last four starts.
Though the Lightning have totaled eight goals while losing three of four on the road, they face a Nashville team that has the third-fewest points (60) in the West and rode an 0-1-2 slide into the break.
''We just have to keep playing the same way and fight hard every game,'' defenseman Roman Josi said after Nashville's 5-2 home loss to Anaheim on Feb. 8. ''From now on, every game is going to be a playoff game, and we just have to make a push.''
The Predators (25-24-10) expect goaltender Pekka Rinne to help.
Out with a bacterial infection that popped up after undergoing arthroscopic surgery on his left hip Oct. 24, Rinne was cleared to increase his physical activity this week. Nashville has a 3.24 GAA since visiting Tampa Bay on Dec. 19, the worst in the league in that stretch.
''Our destination is to get Pekka back in the net at some point,'' coach Barry Trotz said. ''Whenever that happens, that happens. It feels a lot better than it was a month ago or six weeks ago.''
Star defenseman Shea Weber recorded three goals and three assists while helping Canada win gold in Sochi, but he went without a point in the last three games with Nashville.
Weber's Olympic teammate Martin St. Louis scored to help Tampa Bay snap a three-game skid against Nashville with a 4-2 victory Dec. 19.
---