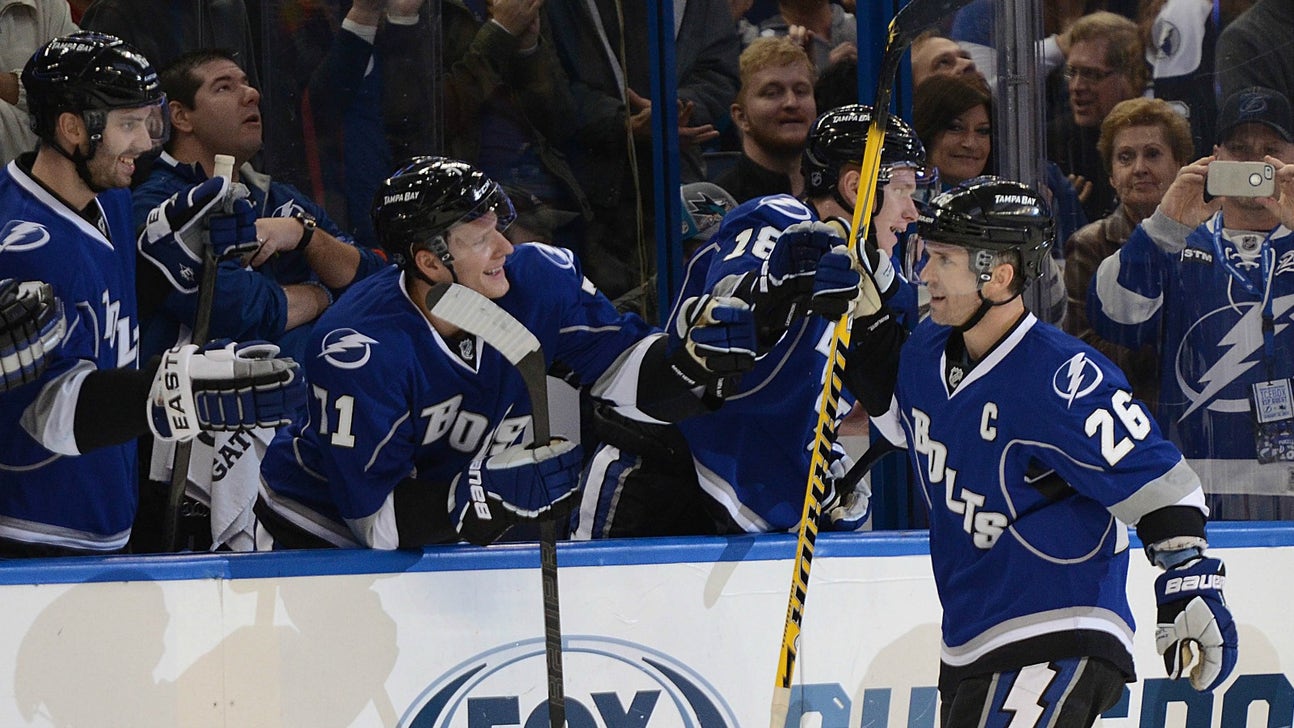 Lightning at Hurricanes game preview
Published
Jan. 19, 2014 9:32 a.m. ET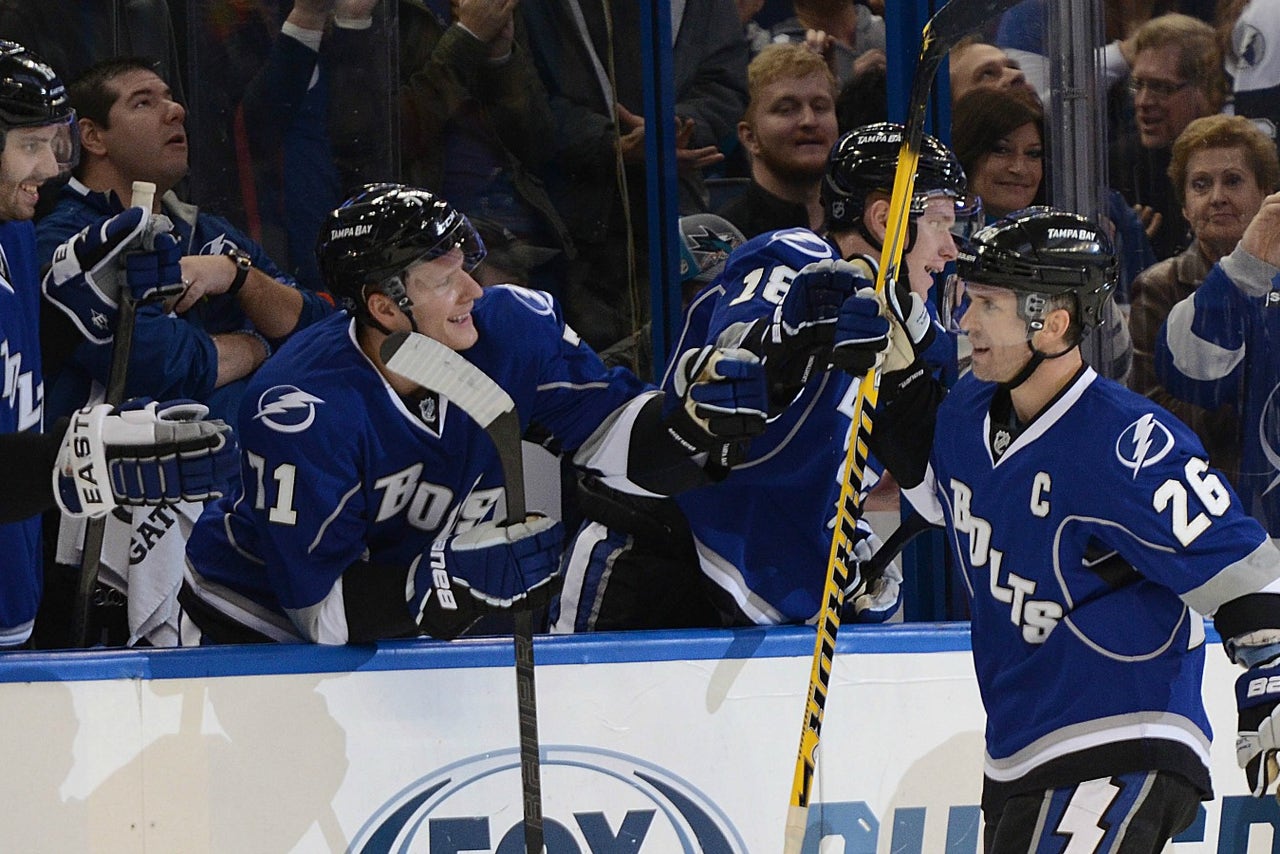 Game time: 5 p.m. ET, Sunday
TV: Sun Sports Florida
Martin St. Louis is finding the back of the net time and time again for Tampa Bay. Unfortunately for the Lightning, his scoring bursts haven't always led to wins lately.
After his team came up short despite the first four-goal game of his career, St. Louis will look to help the Lightning avoid their first three-game skid in nearly two months Sunday on the road against the Carolina Hurricanes.
St. Louis has eight goals and three assists over Tampa's last eight games, and he provided the team's entire offense Saturday against San Jose. But the Lightning couldn't hold a two-goal lead, with Joe Pavelski's natural hat trick handing them a 5-4 loss to fall to 3-4-1 over the past two weeks.
"If you told me before the game we were going to score four goals in two periods, regardless if Marty's got all four of them, and come out on the wrong end of the score, it's frustrating," coach Jon Cooper said.
The Lightning (28-16-5) are just a point behind Boston in the Atlantic Division despite a stretch of inconsistent play that has them on the verge of their first three-game slide since losing four straight Nov. 16-22.
A big issue for Tampa Bay of late has been its penalty-kill unit. Opponents have scored goals on 10 of their past 29 power-play attempts against the Lightning, a 65.5 percent kill rate that's the NHL's worst since Jan. 5.
Saturday's loss was the seventh time in eight games Tampa Bay has given up a power-play goal.
"I like our chances up two against anybody; we just didn't keep pushing," St. Louis told the team's official website. "We took penalties and we didn't kill and next thing you know we're down by a goal, so it's definitely deflating."
When St. Louis scores, it's typically been deflating for opponents. Saturday's loss marked the first regulation defeat this season for Tampa Bay in a game in which St. Louis had a goal, as it was 14-0-3 coming in.
The Lightning have won six of the last seven meetings with Carolina (20-18-9), with St. Louis totaling three goals and seven assists during a six-game series point streak.
While Tampa Bay's top scorer is coming off the most productive game of his career, the Hurricanes come into this meeting off a win thanks to a player they'd hoped would be more of a goal-scorer the past two seasons.
Alexander Semin scored two third-period goals Saturday against Florida -- the second short-handed -- to lift Carolina to a 3-2 win. It was Semin's first multi-goal effort in his 79th game in a Hurricanes uniform.
He had 31 games with at least two goals in his final six seasons with Washington.
"He's one of the best talents in the world, and when he plays hard, he's one of my favorite players to watch," teammate Riley Nash said of Semin. "It's a real treat to watch him, especially the way he played (against Florida)."
Semin's lone goal in seven meetings against Tampa Bay since joining Carolina came in his team's lone win.
The Lightning have outscored the Hurricanes 38-15 in winning eight of the last nine meetings in Raleigh, including five straight.
Ben Bishop has stopped all 76 shots he's seen in two career starts in Carolina, but he started Saturday and has only played on back-to-back days once in seven opportunities this season.
Backup Anders Lindback is 1-2-0 with a 3.03 goals-against average in three starts against the Hurricanes.
---