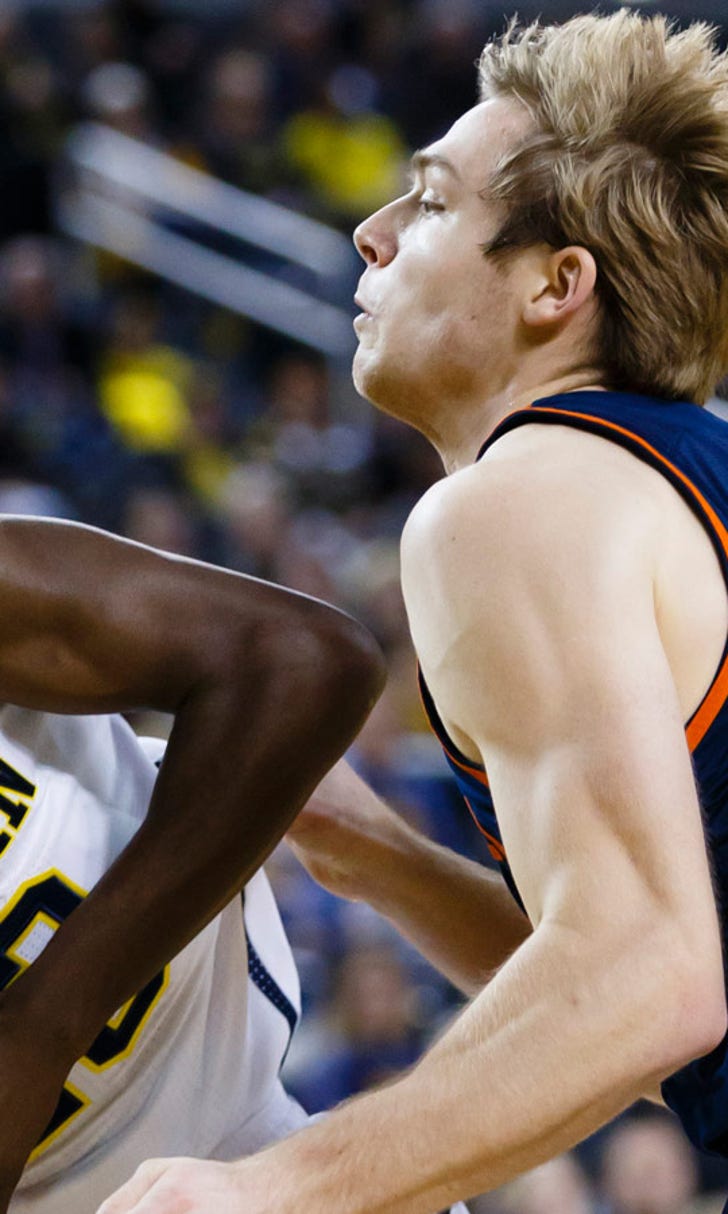 LeVert, Wolverines look to keep rolling Monday night
BY foxsports • November 17, 2014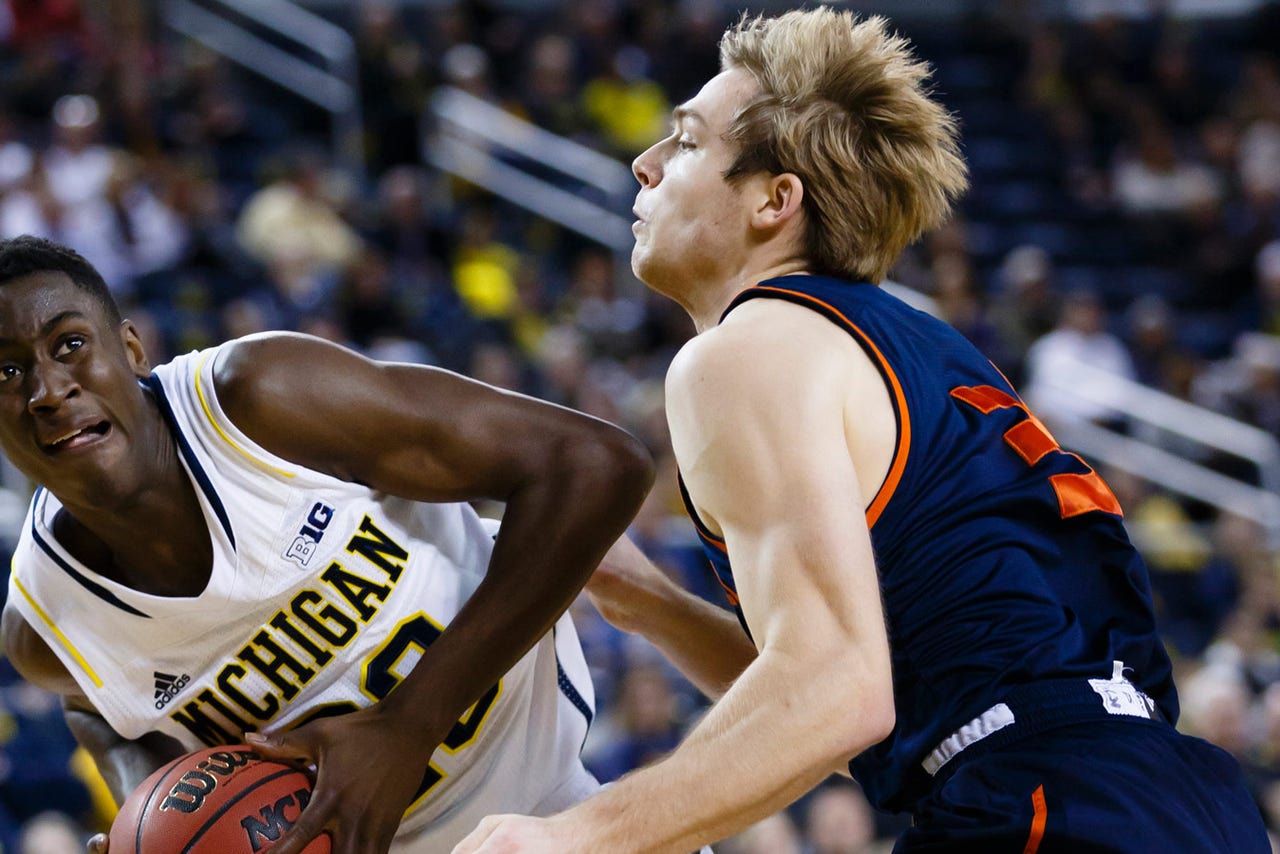 Michigan may have celebrated the past during an opening victory, but star guard Caris LeVert is making the present look quite promising.
LeVert and the 24th-ranked Wolverines look to keep rolling Monday night against Bucknell as part of the Progressive Legends Challenge.
The Wolverines (1-0) opened their 92-68 win over Division-II Hillsdale on Saturday by receiving their 2014 Big Ten championship rings and raising the banner, effectively waving goodbye to Mitch McGary, Glenn Robinson III and Big Ten player of the year Nik Stauskas.
Even with those departures, Michigan is not exactly short on talent. LeVert and fellow returnees Zak Irvin and Derrick Walton Jr. proved precisely that Saturday, each scoring 20 or more points. LeVert added nine assists and eight rebounds.
"It was nice to see all the hard work that we put in last year, to see that banner being raised," said sophomore Irvin, who shot 8 of 12. "But we know that was last year's team, and we've got a whole new team this year, and we've got to be able to work hard and just get better each day."
LeVert underwent surgery in May for a stress fracture in his foot, but began playing in August and put to rest any concerns about his health Saturday by playing 33 minutes.
"It felt great to get out there, get the first win of the season, get all the jitters out and just have fun out there," LeVert said.
Eleven players on Michigan's roster are either freshman or sophomores, with only LeVert, Spike Albrecht and redshirt junior Max Bielfeldt, who has seen extremely limited time in his college career, qualifying as upperclassmen. The Wolverines have no seniors.
"That's the puzzle, of don't lose sight of the really good players when you develop the young kids," coach John Beilein said of the difficulties a young roster presents.
"You have to continue to Caris and Zak and Spike and Derrick so much reinforcement and individual development, while you're also trying to get the other guys just to land on two feet sometimes."
The most notable of those "other guys" is freshman Kameron Chatman, who started at forward against Hillsdale and had four points, four steals and four rebounds in 30 minutes. Chatman continues a long lineage of freshman starters under Beilein, from Walton Jr. last season and dating back to Manny Harris in 2007-08.
Bucknell (1-0) heads to Ann Arbor coming off a 75-72 win over Marist. Five players scored in double figures, led by junior Dom Hoffman with 14 points and nine rebounds.
"I really like the resiliency of our group," coach Dave Paulsen told Bucknell's official site. "They stayed the course, and even though we missed some, we got good looks against the zone."
The Bison are 2-18 against Big Ten teams with both wins coming in the past two seasons. They beat Purdue 70-65 in 2012 and defeated Penn State 90-80 last year.
This contest will be the first meeting between Bucknell and Michigan, which is 31-3 at home over the past two seasons and has won 22 of its last 23 at home against non-conference opponents. The only loss was a 72-70 defeat to then-No. 1 Arizona on Dec. 14.
---