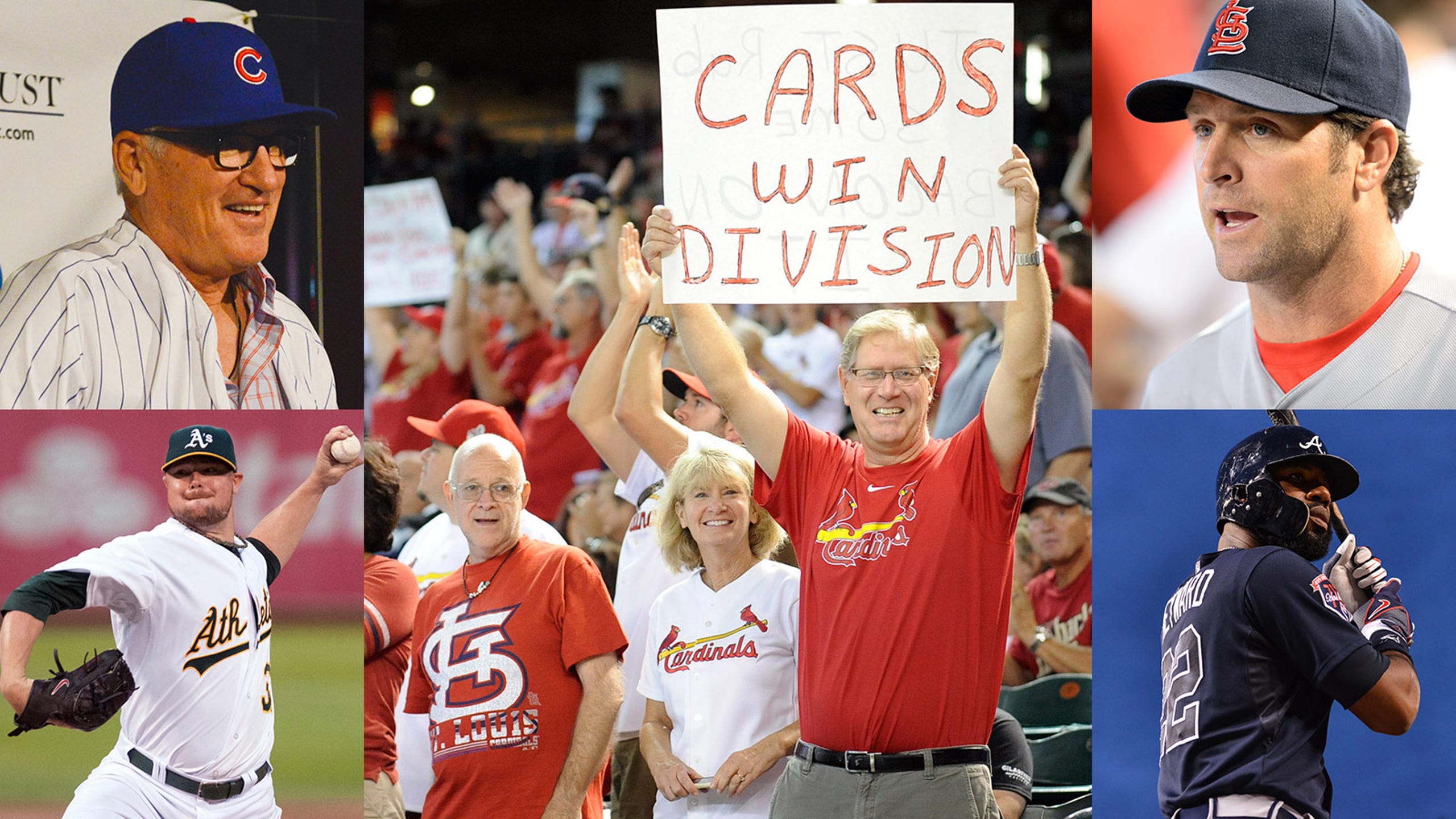 Let's not forget it's the Cubs who are still chasing the Cardinals
BY foxsports • December 10, 2014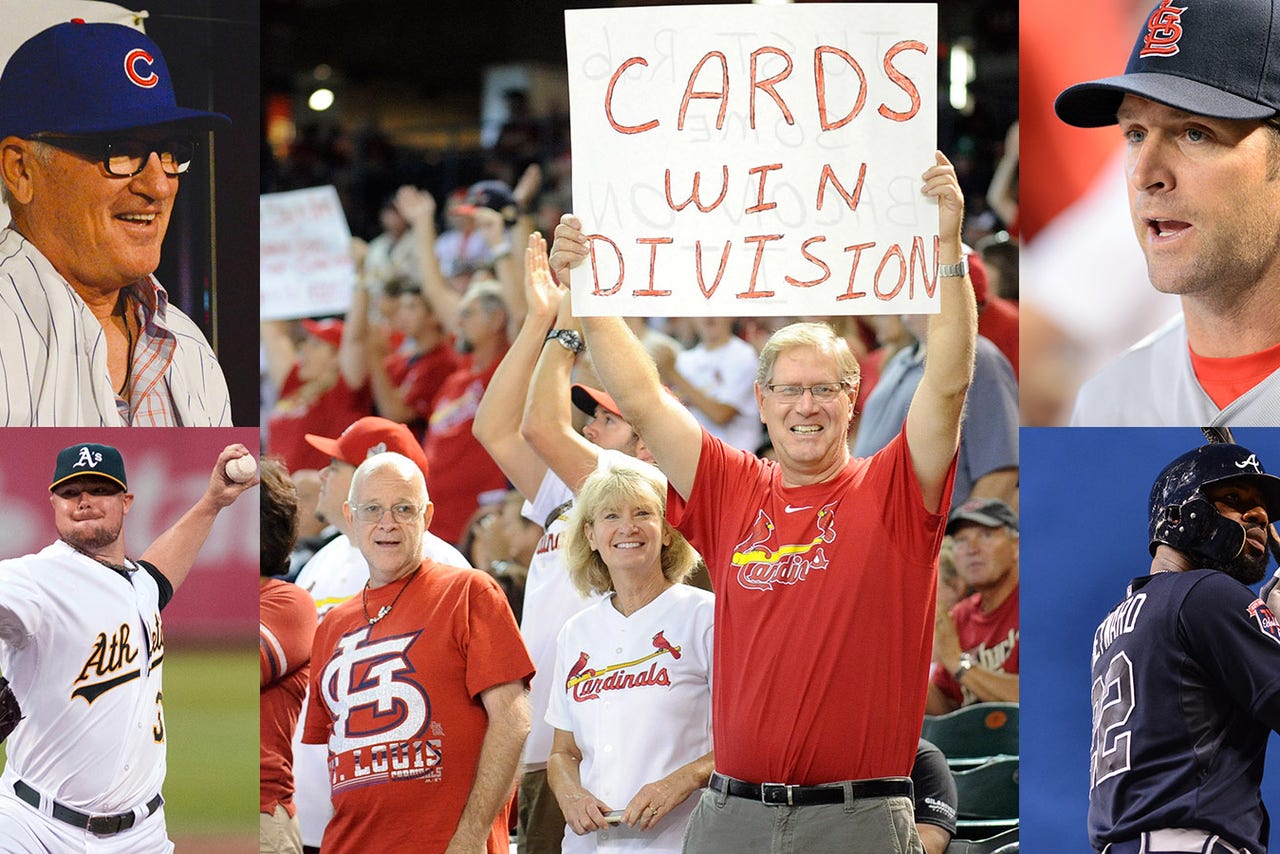 SAN DIEGO -- The text came at 1:33 a.m., a couple of hours after news of the Jon Lester signing broke. It was from my son.
"Unless the Cardinals do something big, 2015 will be the last year before the Cubs take over."
My first thought: Why aren't you sleeping? Aren't finals coming up?
Then: He's not the only Cardinals fan feeling this way.
Cardinals fans have been hearing all about the pipeline of prospects heading to Wrigley Field, and anyone who saw Jorge Soler at Busch Stadium in late August knows this is more than hype. Soler's blast off Pat Neshek was that impressive.
The Cubs hired a new manager, Joe Maddon, in what was a hard, cold move but still a great one. Maddon is the real deal. The Cubs traded for Miguel Montero, a durable catcher and strong clubhouse presence, Tuesday morning.
And then Tuesday night they won the Lester sweepstakes, a move that made it official.
The Cubs are coming, like now. Chicago gave the Cardinals fits in 2014 as it was. St. Louis won the season series, 10-9, their worst showing against any NL Central team.
Still, the window for St. Louis remains open and Cardinals fans should find comfort for a number of reasons.
-- Their team also has improved this offseason. Any way you look at it, the addition of Jason Heyward makes the Cardinals a stronger club. As Mike Matheny repeated Tuesday, "I've said it before and I'll say it again, he's a superstar-caliber player." And this is more than Matheny optimism. Heyward is big, strong, fast and only 25. Don't worry about him re-upping with the Cardinals, either. If he performs close to expectations in 2015, that will take care of itself.
-- The Cubs might have a bunch of prospects on the way, but they're still prospects. The Cardinals have a bunch of young players who already have proven themselves in the big leagues. Michael Wacha, Trevor Rosenthal, Carlos Martinez, Kolten Wong and Marco Gonzales are all 24 or younger. Heyward and Kevin Siegrist are 25, Matt Adams is 26 and Lance Lynn is 27. While all of these players have dealt with inconsistencies and injuries, they also have had big moments on the big stage. The Cubs' kids can't say that. Don't think the Chicago youngsters won't endure their own hardships, and that's the ones who actually pan out.
-- The Cardinals' core is aging, but it's not old. Matt Carpenter just turned 29. Yadier Molina is 32 and Adam Wainwright will play next season at 33. Matt Holliday turns 35 in January, and while his power numbers are declining, he moved around in the field and on the bases better last year than the previous year. As hard as he works in the offseason, he is far from done.
-- The Cardinals haven't had and won't have the spending power of the Cubs, but the Cardinals certainly aren't hurting. They didn't pursue Lester not because of financial reasons, but because it didn't make sense for them at this time. Next year, who knows? Plenty of ace-type pitchers will be on the market, including David Price and Jordan Zimmerman.
-- Finally, as distasteful as I find it to lean on cliches, when a team goes more than a century without winning a championship, it is permissible. They are still the Cubs. And the Cardinals are still the Cardinals. 
You can follow Stan McNeal on Twitter at @StanMcNeal or email him at stanmcneal@gmail.com.
---