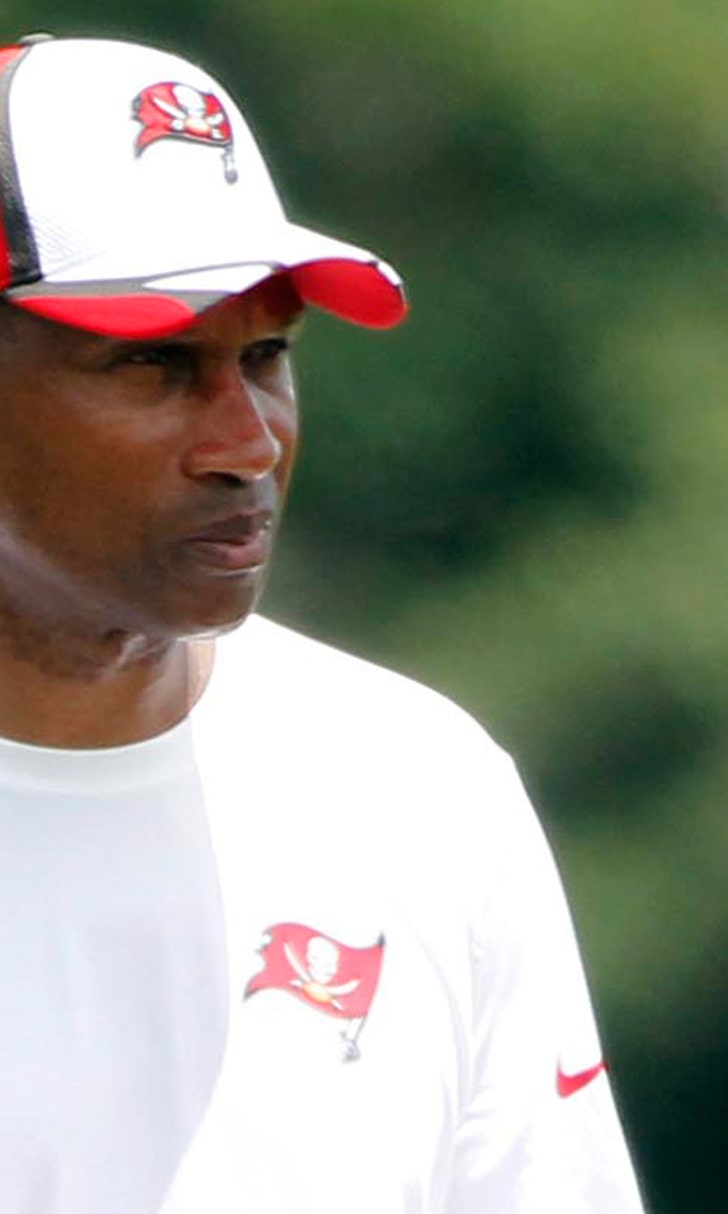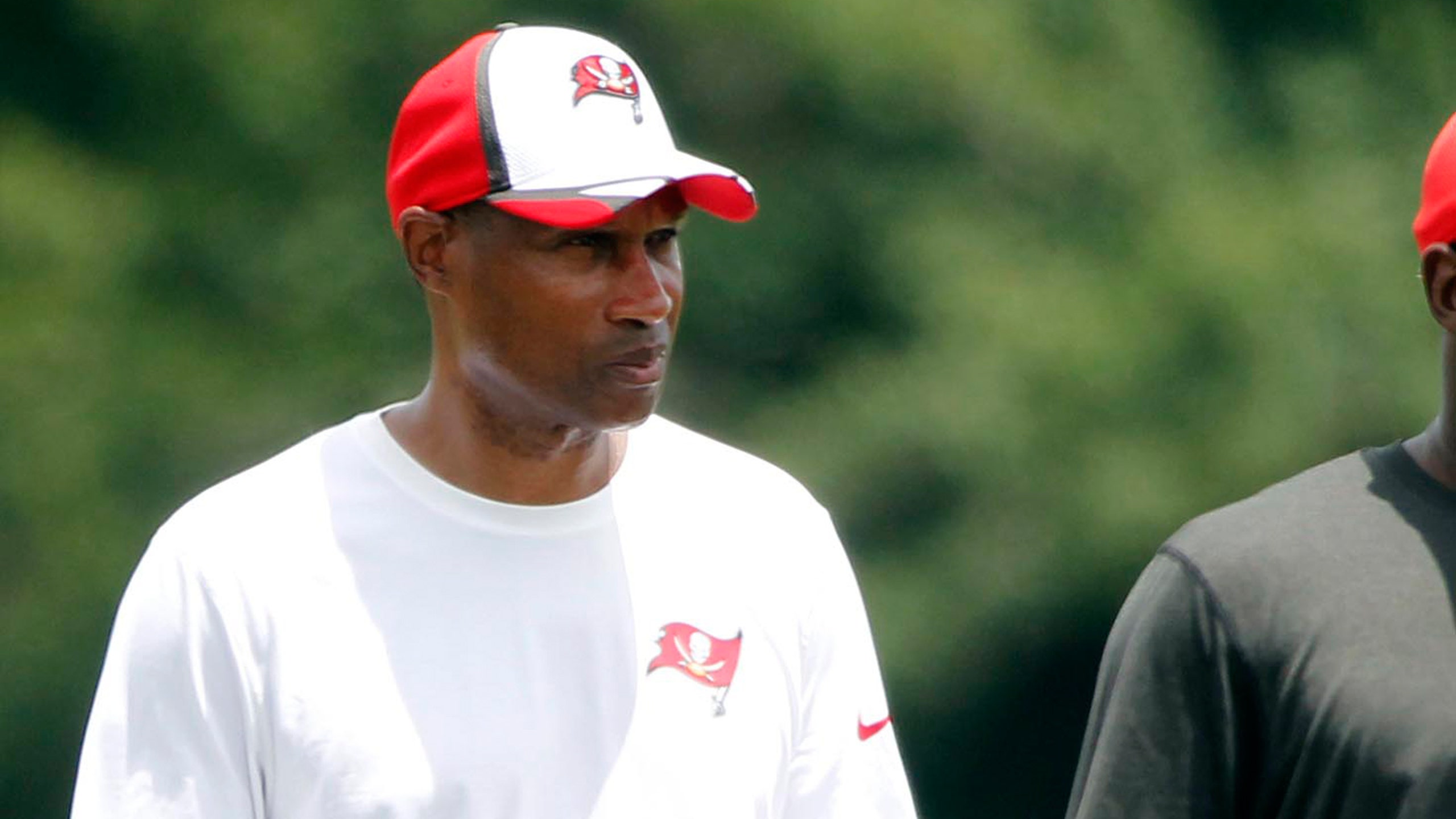 Leslie Frazier stands at forefront of Bucs' defensive evolution
BY foxsports • August 5, 2014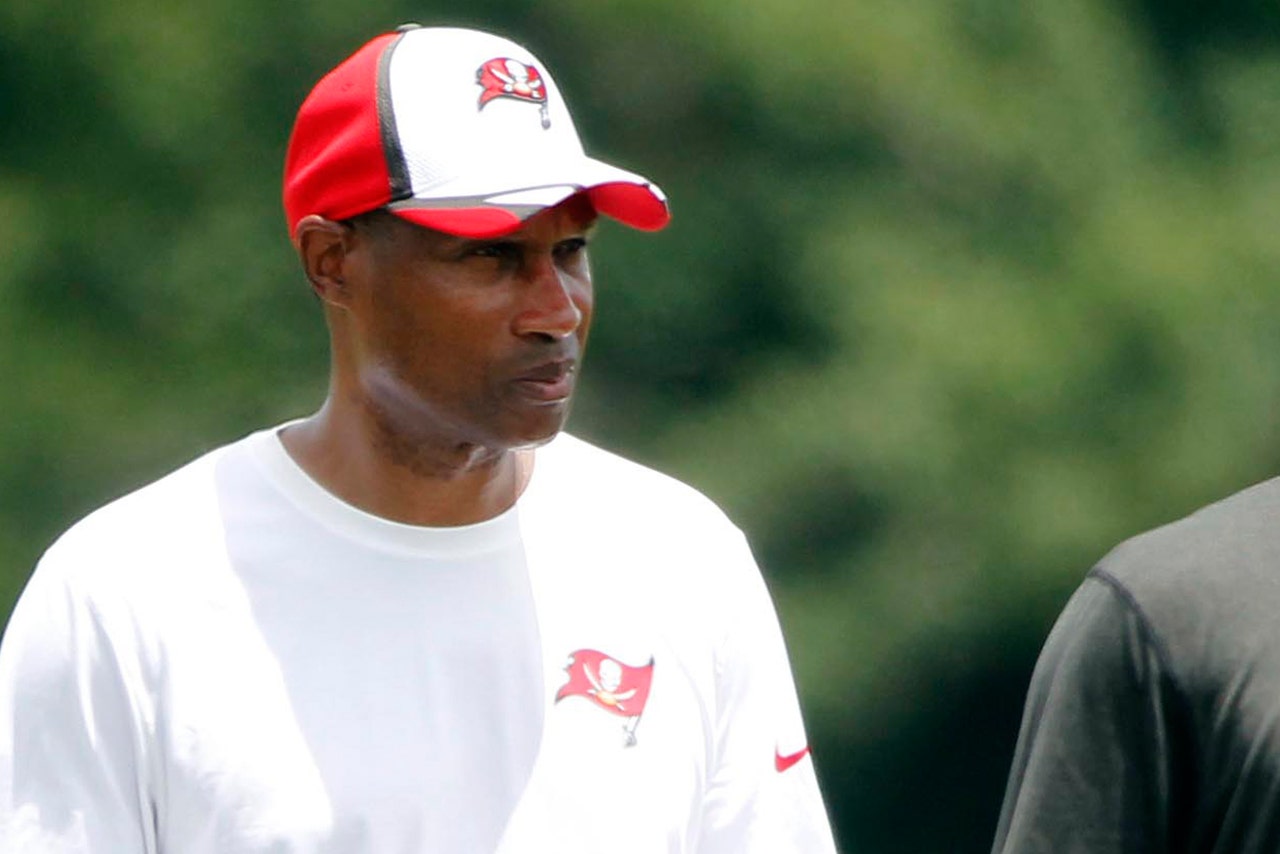 TAMPA, Fla. -- During OTAs, Leslie Frazier asked linebacker Jonathan Casillas and defensive tackle Clinton McDonald to address the Tampa Bay Buccaneers' defense about what it takes to win a Super Bowl. Casillas, who won with the New Orleans Saints after the 2009 season, and McDonald, who won with the Seattle Seahawks in February, have a championship perspective that Frazier wants to spread throughout his unit.
"We've got a lot of young guys, a lot of guys who haven't gotten to that point or even been in the playoffs," Frazier said Tuesday. "So it's good to hear their thoughts and hear some of the things that are necessary to be one of the best teams in the league, one of the best defenses in the league."
Frazier, the Minnesota Vikings' coach from 2010 to 2013, has lived largely under the radar since he was hired as Lovie Smith's defensive coordinator in January, a role that has a bit of a back-to-the-future feel with this new career stop. While Bucs offensive coordinator Jeff Tedford has received ample attention because of his scheme's unknown identity, Frazier has existed in the background, a grizzled NFL veteran living another day.
But to assume Frazier holds a hollow job title, with Smith serving as the Bucs' de facto defensive coordinator, would be incorrect. Frazier is very much his own man in his new colors, just as he was when he served as the Cincinnati Bengals' defensive coordinator from 2003 to 2004 and as Minnesota's defensive coordinator for most of his time there starting in 2007.
"Lovie is just laid-back and just lets coach Leslie Frazier take over," Bucs linebacker Lavonte David said. "He's the defensive coordinator. (Smith) lets him do his job. But when Lovie needs to step in, he steps in. So far, so good. Everybody is working together."
That bit, "When Lovie needs to step in, he steps in," is the most interesting part of David's statement. It reveals the give-and-take that will be the glue of the Bucs' identity this season, because despite all the talk of Tedford and quarterback Josh McCown and the "Dunkaneers," Smith was hired to transform the Bucs into a feared defense throughout the NFC South and in the league overall.
He won't achieve that vision without Frazier's help. The men need each other, their partnership holding the potential to lift both for the Bucs' benefit.
So the lack of drama surrounding Frazier is revealing into how lopsided the Bucs' race to develop an identity stands, now almost a month before Week 1. This will be a defensive team at heart, much like Smith's squads were in Chicago from 2004 to 2012, with the vision being that Smith's Bucs will do enough offensively to complement elite defensive play and stand-out contributions on special teams.
Frazier will be the curator of that formula for victory.
"Our defensive coordinator, way back, would have to feel comfortable with this system," Smith said. "That's what we were going to run. Of course, Leslie has been in it quite a bit. ... I've known Leslie a long time. We're on the same page as far as how we play football. A lot of respect for him, with the players, based on his track record."
That history gives Smith confidence in Frazier. The Bucs' new defensive coordinator was a defensive backs coach under Tony Dungy when the Indianapolis Colts won the Super Bowl in the 2006 season. Still, Frazier's record in Minnesota was unremarkable (21-32-1) and featured just one playoff berth, in the 2012 campaign when the Vikings lost to the Green Bay Packers in the NFL wild-card round.
Frazier's current stop has the potential to deliver career redemption. If he's successful, if he helps Smith make the Bucs relevant again, then his largely underwhelming years in Minneapolis will be brushed aside for memories of his part in the Bucs' renaissance.
"It's been relatively smooth," Frazier said of his transition from coach to coordinator. "Lovie is a great guy, a great guy to be around, a tremendous teacher. I have a lot of respect for him. We were on opposite sidelines, and I've enjoyed the working experience, and (I'm) looking forward to, hoping to, bring our team along and seeing our defense have success."
This pairing of former NFC North foes, if success comes, will shake up the NFC South. Look across the division, and there's no shortage of offensive life: Drew Brees with the Saints, Cam Newton with the Carolina Panthers, Matt Ryan with the Atlanta Falcons. A strong-willed defense is necessary to survive. The urgency should be present each day within the Bucs' meeting rooms.
Tampa Bay wasn't awful on that side of the ball in former coach Greg Schiano's final year, but there's room to be better, to gain a reputation as one of the league's most feared units with David and defensive tackle Gerald McCoy serving as anchors.
The Bucs will go as far as the defense leads them, this season and each one to follow under Smith. With a brutal opening schedule that includes the Panthers, St. Louis Rams, Falcons, Pittsburgh Steelers, Saints and Baltimore Ravens through Week 6, answers to the Bucs' ability to deflect elite offenses will come fast.
"It's just a work in progress, man," David said. "It's just a work in progress. Obviously, we want to be a No. 1 defense at the end of the year. But it takes time. It's our first year in the system. We're just working."
That work must include the healthy development of a professional relationship between Smith and Frazier, two men who know what it means to lead on the sideline and become a franchise's voice. Frazier's role has changed from his Minnesota days, but he must evolve to take pieces of Smith's strengths as a leader and offer some of his own to his boss as well.
"It's kind of early, but I've seen a lot of qualities that he has that I think any coach would want to emulate," Frazier said of Smith. "There are a lot of things that he does well, and there's a reason why players want to play for him, and you can see that in the way that he carries himself."
The pair, if all goes according to plan, will allow others in the Bucs' locker room to experience that Super Bowl-winning feeling soon.
You can follow Andrew Astleford on Twitter @aastleford or email him at aastleford@gmail.com.
---