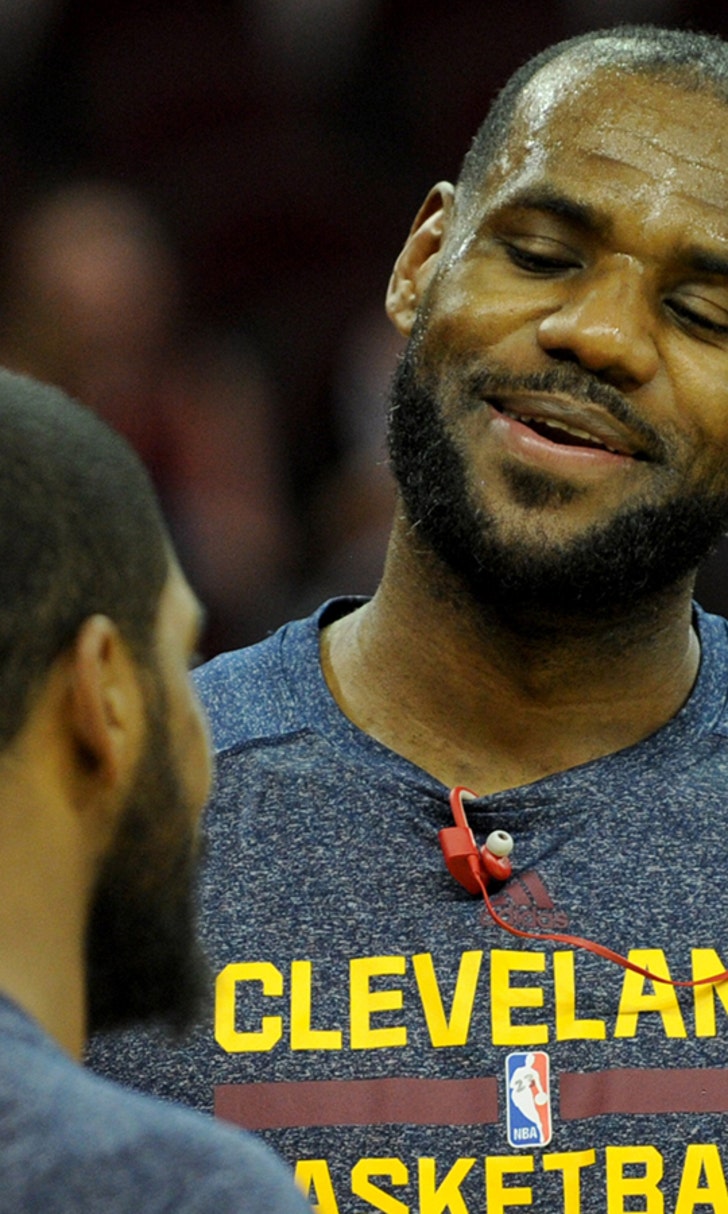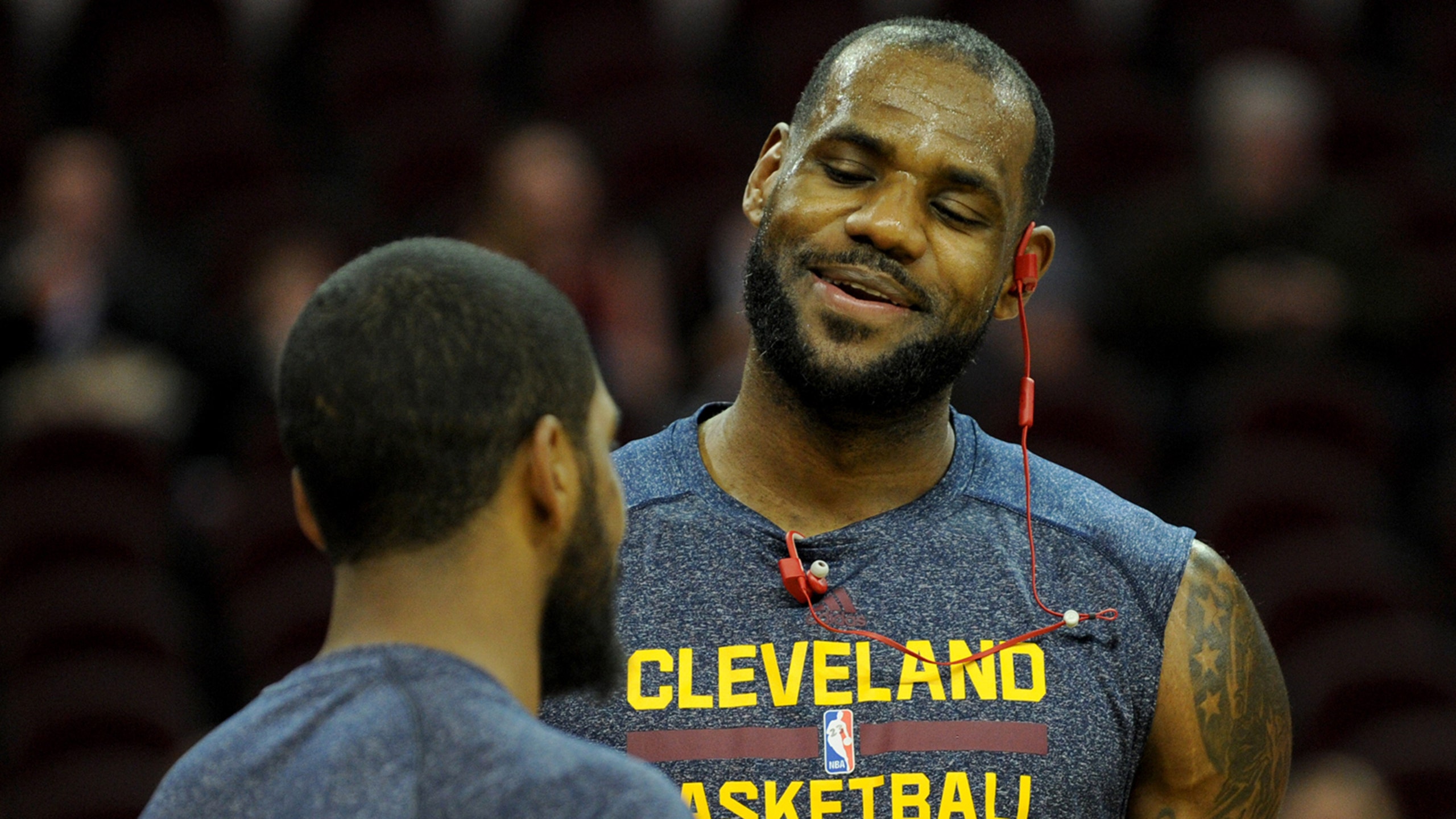 LeBron says chemistry, trust at heart of any Cavs issues
BY foxsports • December 18, 2014
LeBron James and the Cavaliers are very aware of trade rumors around the NBA, and some even involve the Cavs themselves.
But despite all the talk, and the bad 127-98 home loss to the Hawks on Wednesday, the Cavs are in no hurry to make a change -- especially just for the sake of it.
Instead, James said, the Cavs need to improve defensively with the players already on the roster. They showed they can win when that's the case, as the Cavs reeled off eight straight victories a couple of weeks back.
During that streak, they led the entire NBA in opposing scoring average. In other words, Cavs opponents scored fewer points per game than anyone in the league.
James spoke at practice Thursday, and said the Cavs need to rediscover that mentality.
"The guys in the locker room are who we have, and I think we can compete against anybody when we're playing at our best," James said. "But it's going to take us to maintain our focus every single day. We cannot afford to take a step backwards, because a lot of teams are just better than us as far as chemistry, as far as the camaraderie they have over the years, and we don't have that."
James cited "trust" as a major area in which the Cavs must improve. That's not a big surprise. Every team everywhere that struggles on D is usually a victim of similar issues.
"You have the trust that if my guy gets beat, then I'm going to step up and help that guy and the next man and so on and so on," James said. "That trust isn't always there right now. It's something we need to get more consistent with."
The Hawks shot 16-of-28 on 3-pointers in handing the Cavs (14-10) their worst loss of the season. After the game, James admitted the Cavs "definitely took a step back" on the end of the floor that had been a huge reason for their earlier success.
"They had five or six uncontested threes. We can't accept that," he said. "The pride of defending one-on-one is something we gotta learn."
Cavs coach David Blatt was equally (or perhaps even more) disappointed, apologizing to fans for his team's horrid performance.
"We just didn't defend at almost any point in the game," Blatt said. "No excuse for that."
On Thursday, Blatt suggested changes could be coming to the rotation, but didn't get too specific. Clearly, he's looking for people who will play with some consistency, from minute to minute and game to game, on both sides of the ball.
"We're considering everything," Blatt said. "I got to tell you the truth, it doesn't seem like the starting lineup is the problem. We seem to be doing pretty good starting. But in order to change other things you may have to do that. So we're thinking about some different things."
Still, neither James nor Blatt nor anyone else on the roster is anywhere near panic mode.
"It was a bad night," Blatt said of the Hawks' loss. "A few nights earlier we gave up 88 points (in a win over the Charlotte Hornets). We played pretty well. But there were things that have repeated themselves, and that's what we're trying to address."
James added that the solution really is simple. And if not simple, the only choice the Cavs have.
"You've got to continue to work the habits, continue to get better every day and once you get out on the floor just do what you've been practicing," he said.
Cavs Dribbles
1. Kyrie Irving, who scored nine points on 4-of-9 shooting vs. the Hawks, remained on the floor long after the game to put up shots. He is averaging 15 points over the past five games -- compared with 19.9 points for the entire season.
2. James leads the Cavs in scoring at 25.4 points and assists at 7.6 per game. He needs four points to overtake Charles Barkley as the NBA's 23rd all-time leading scorer. Barkley retired with 23,757 total points.
3. The Cavs host the Brooklyn Nets on Friday. Tip-off is scheduled for 7:30 p.m. on FOX Sports Ohio. The Cavs easily won at Brooklyn (110-88) on Dec. 8.
---