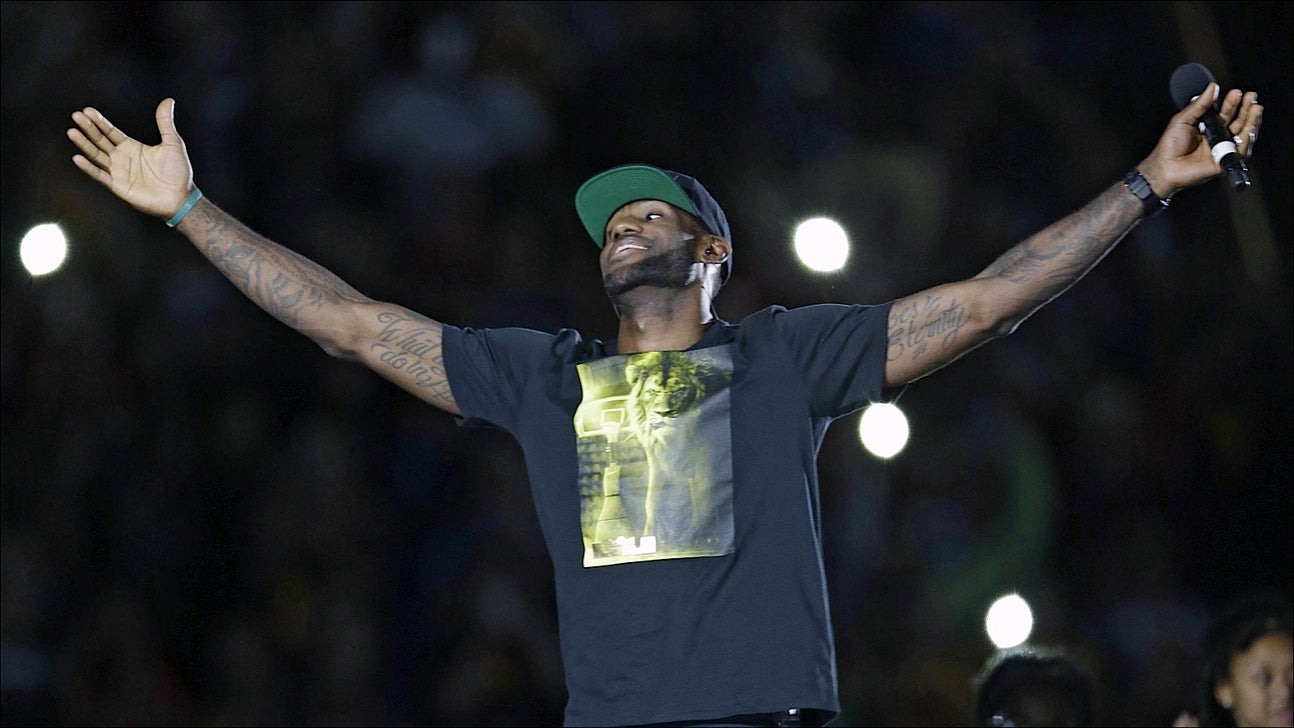 LeBron James' 'first home game' already happened, and it wasn't in Cleveland
Published
Oct. 27, 2014 2:57 p.m. ET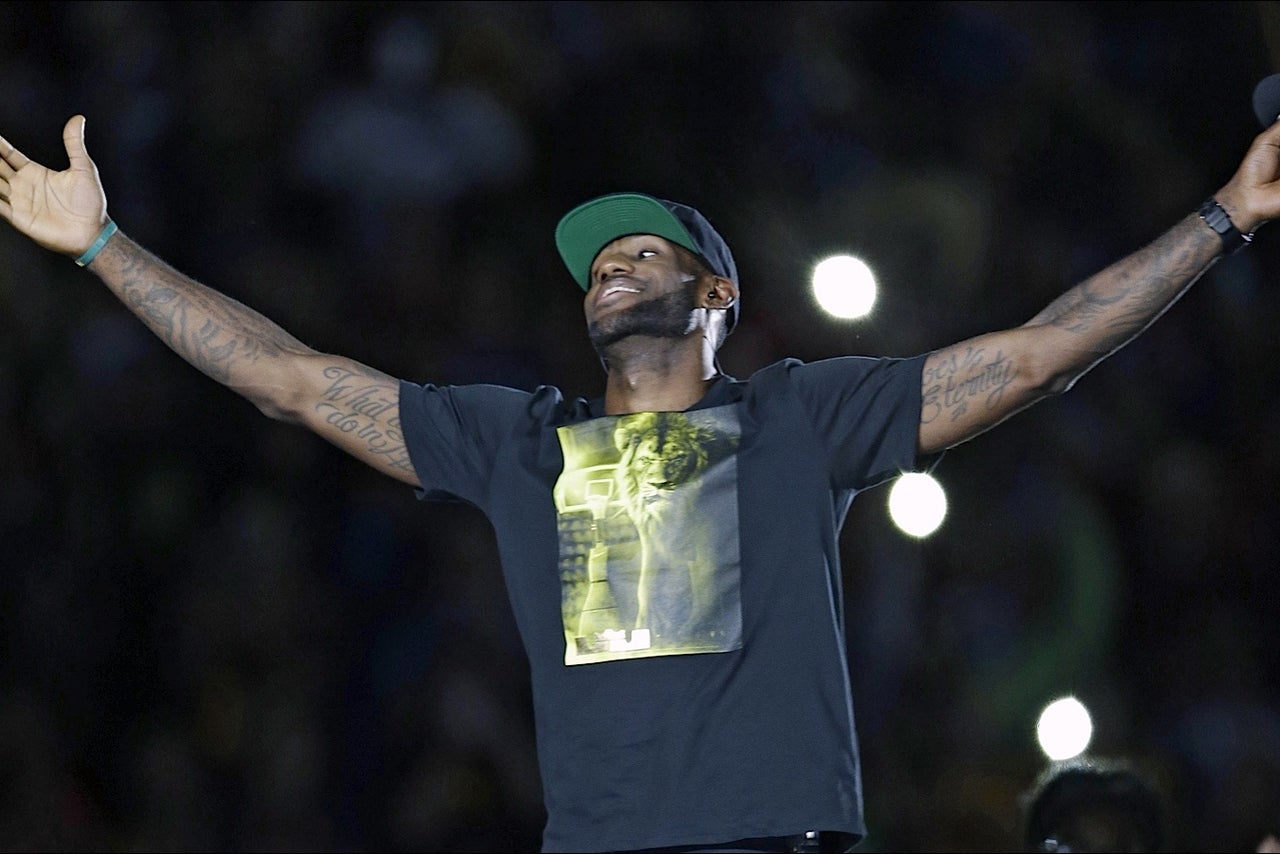 As the long-awaited on-court return of Cleveland Cavaliers superstar LeBron James draws nearer, the people in his hometown of Akron are excited to see the man that grew up in front of their eyes come back to where it all began.
This feeling is quite palpable in James' newest commercial with Sprite, entitled "LeBron James' First Home Game."
In the ad, James is seen in a car being driven around the Rubber City while radio and television hosts talk about his choice to come back to northeast Ohio this past summer. The viewer then sees the city's youth talking about how happy they are about James' return. Finally, the man himself narates the rest of the commerical about his "first home game," which actually takes place in a pick-up game where he found his love for the game.
The Cavs open up their season this Thursday at 8 p.m. at Quicken Loans Arena versus the New York Knicks.
---