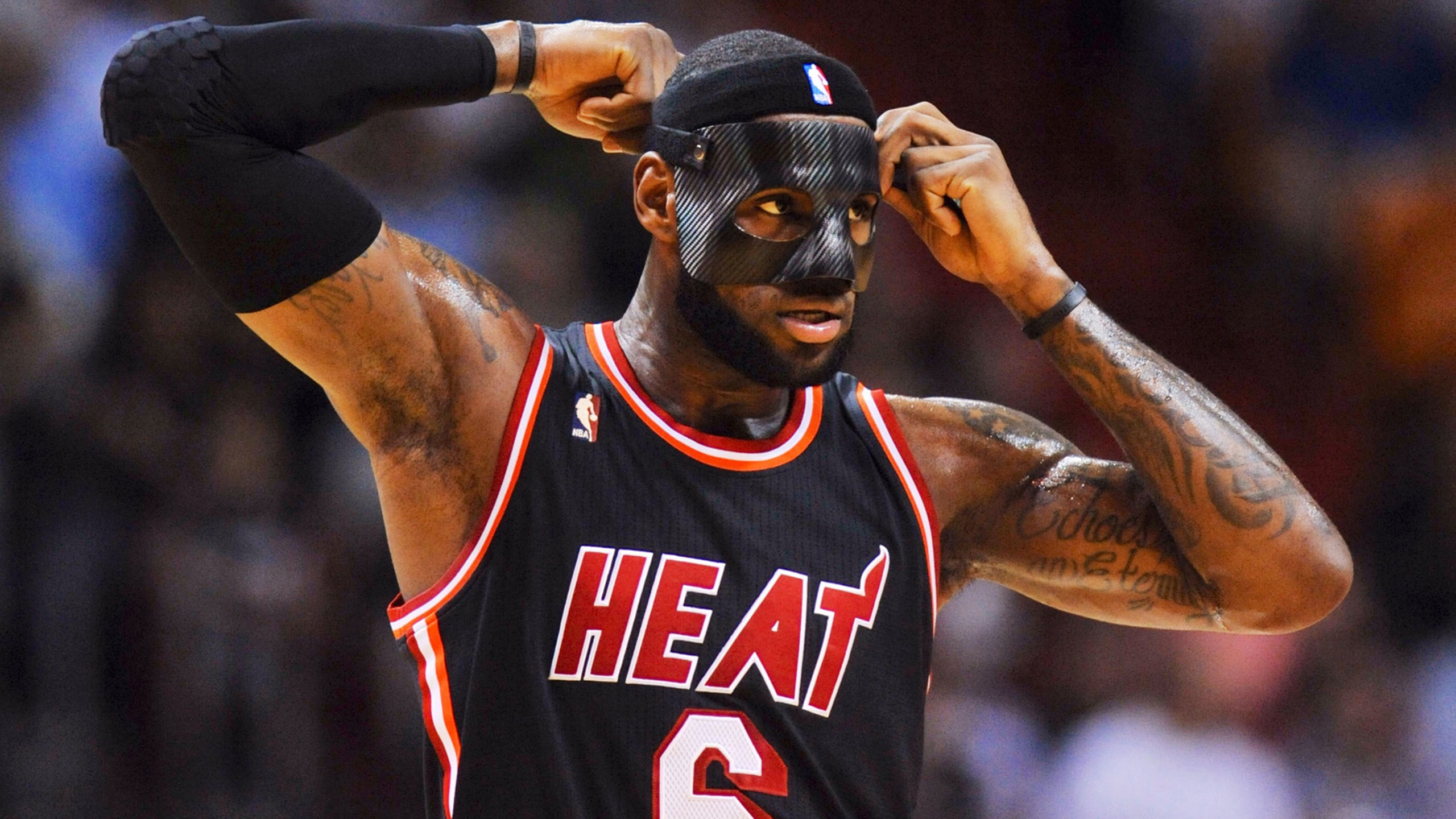 LeBron James dons mask, starts for Heat against Knicks
BY foxsports • February 27, 2014
MIAMI -- As had been widely anticipated, LeBron James was in the Miami Heat's starting lineup against the New York Knicks on Thursday night.
James sat out a home win against Chicago on Sunday, three days after suffering a broken nose in a victory at Oklahoma City.
"I didn't want to sit out Sunday but obviously it was the smart thing to do," James said. "I went through a full-contact practice (Wednesday) and the main thing they wanted to see was how I bounced back the next day."
Saying "my nose nose is still very tender," the Heat star added he would be wearing a mask to protect his face.
"None of them feel good, Under the circumstances, I'll just try to get a good fit for it," he said. "More than the fit, it's the peripheral vision that gets a little slurred."
James returned to full practice Wednesday, when he wore a mask for the first time since suffering the broken nose. He previously wore similar protective facial gear after suffering a broken cheekbone in December 2004 while playing with Cleveland.
You can follow Charlie McCarthy on Twitter @mccarthy_chas or email him at mac1763@bellsouth.net.
---