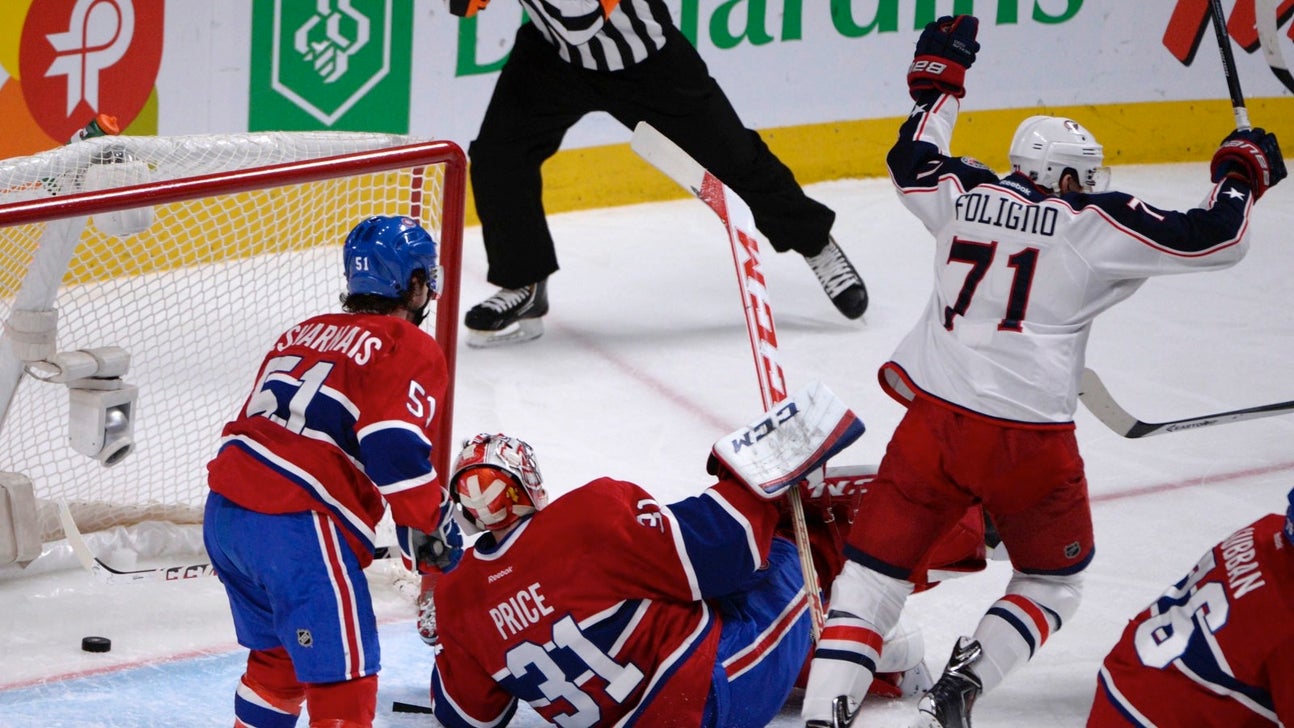 Late goal lifts Blue Jackets past Canadiens
Published
Mar. 20, 2014 11:21 p.m. ET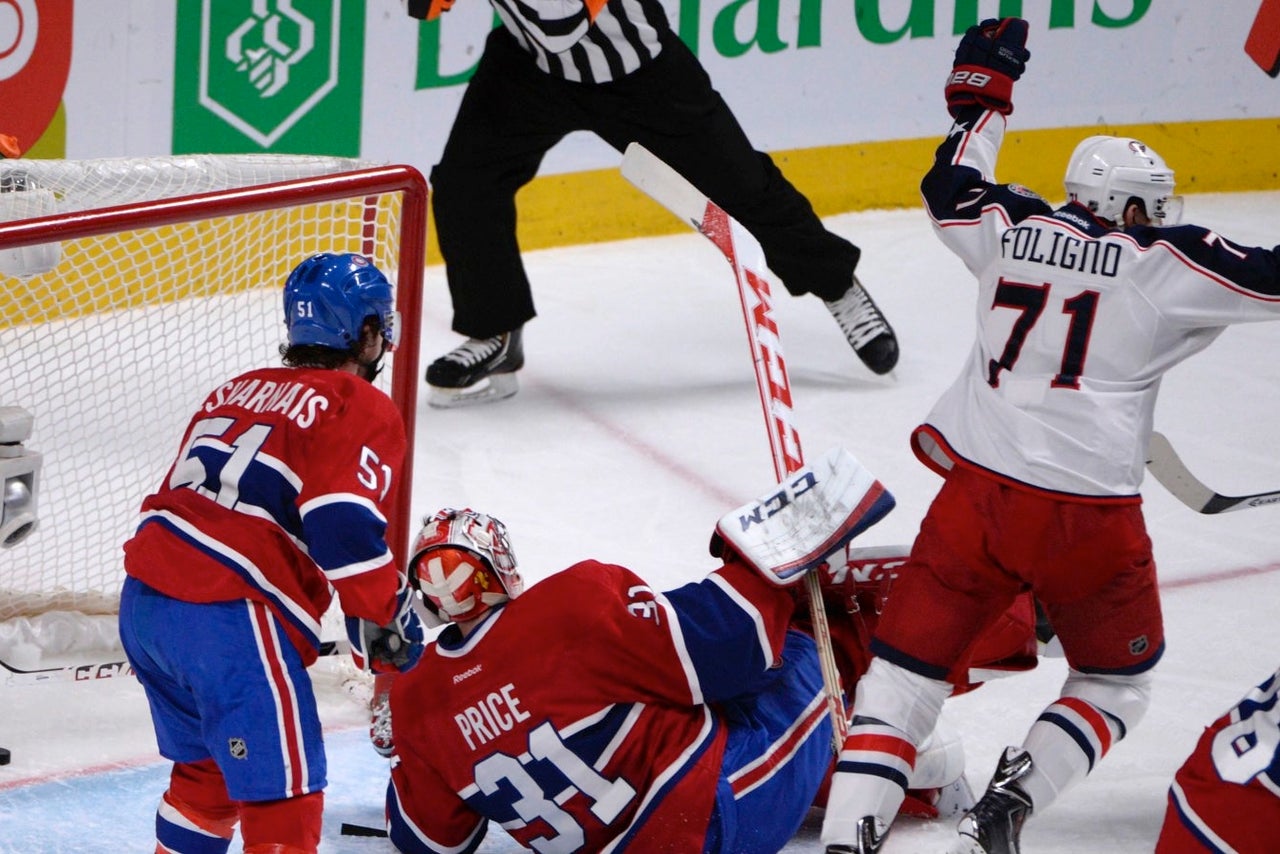 MONTREAL (AP) -- Ryan Johansen scored late in the third period to give the Columbus Blue Jackets a 3-2 victory over Montreal on Thursday night, ending the Canadiens' three-game winning streak.
Derek MacKenzie and Brandon Dubinsky also scored for Columbus. Sergei Bobrovsky, the reigning Vezina Trophy winner, made 25 saves while starting the Blue Jackets' 16th straight game and 23rd in the last 24.
Brendan Gallagher and Thomas Vanek scored for the Canadiens, and Carey Price stopped 37 shots.
Johansen took advantage of rookie defenseman Jarred Tinordi's giveaway at the Canadiens' blue line. Johansen intercepted a weak pass and beat Price on a partial breakaway for his team-leading 27th goal of the year at 16:59 of the third period.
The Blue Jackets have now picked up 15 points in their last 10 games (7-2-1) as they hold on to the last wild-card spot in the Eastern Conference.
Gallagher turned his stick into a baseball bat in the first, hitting a puck out of the air with 5:07 left to give the Canadiens a 1-0 lead. After an initial save, Gallagher took a swing at a waist-high puck, which floated above the net, landed on Bobrovsky chest and trickled past the goal line.
Columbus tied it exactly one minute later. With Johansen in the box for cross checking, MacKenzie scored a short-handed goal right off the faceoff.
The Blue Jackets are now tied for third in the league with nine short-handed goals on the season.
Columbus took the lead at 6:53 of the second when Dubinsky put his 14th of the year past an off-balance Price.
After the Canadiens killed off three straight minor penalties to start the third, Vanek tied it at 2-all at 7:46 with a slap shot from the faceoff circle to Bobrovsky's right.
Columbus finished 0 for 8 on the power play.
NOTES: Brandon Prust (upper-body injury) was not in the lineup for the Canadiens. Prust was hurt in Tuesday's 6-3 win against Colorado. Ryan White got the start in his place. ... RJ Umberger was a healthy scratch for the Blue Jackets. Rene Bourque and Douglas Murray sat out for the Canadiens. ... Max Pacioretty hasn't scored in seven games, his longest goal drought since November. He's two goals shy of 100 with the Canadiens. ... The Montreal Impact's Marco Di Vaio, Patrice Bernier and Justin Mapp were in attendance.
---