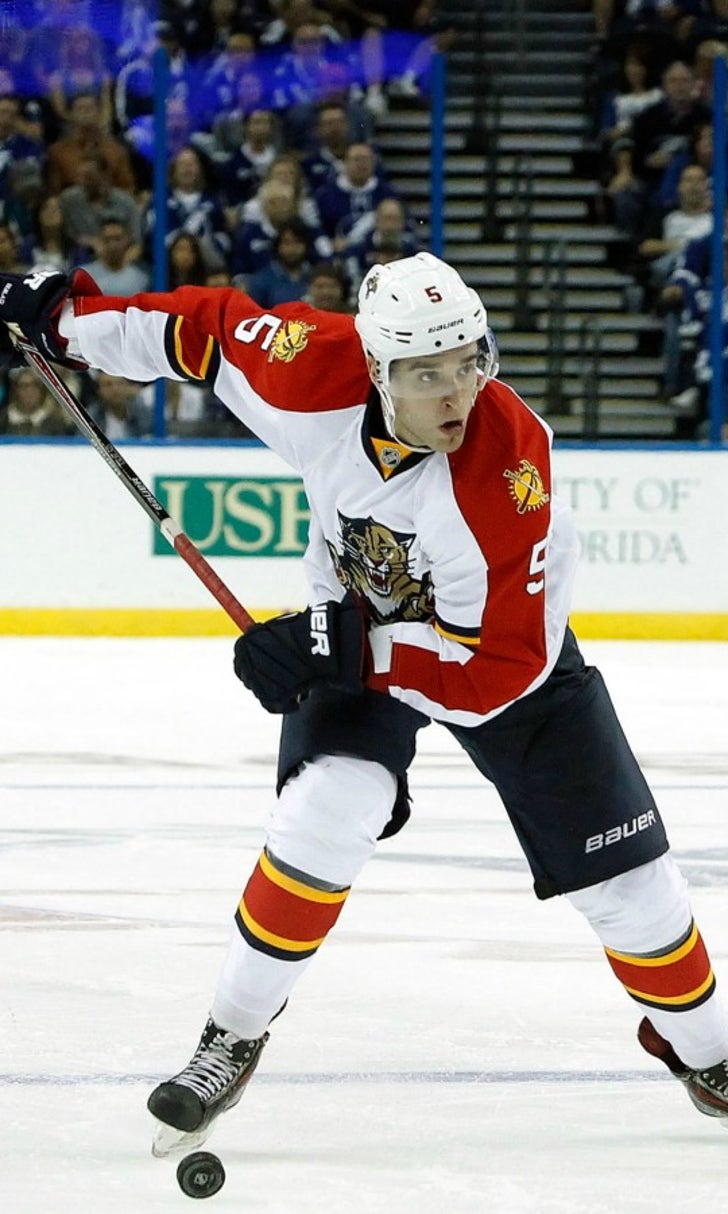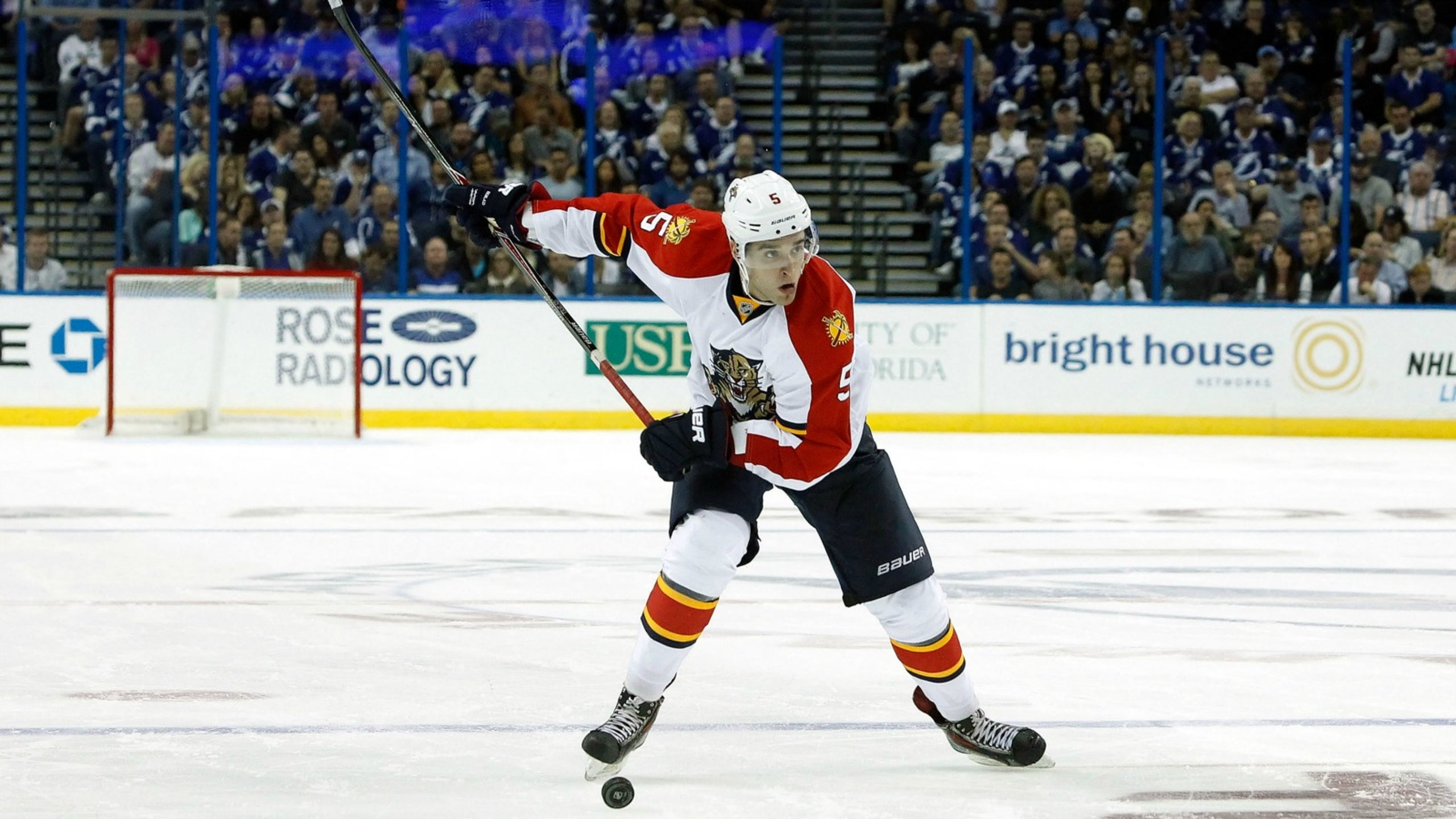 Landing on their feet: Why this year's Panthers are for real
BY foxsports • December 11, 2014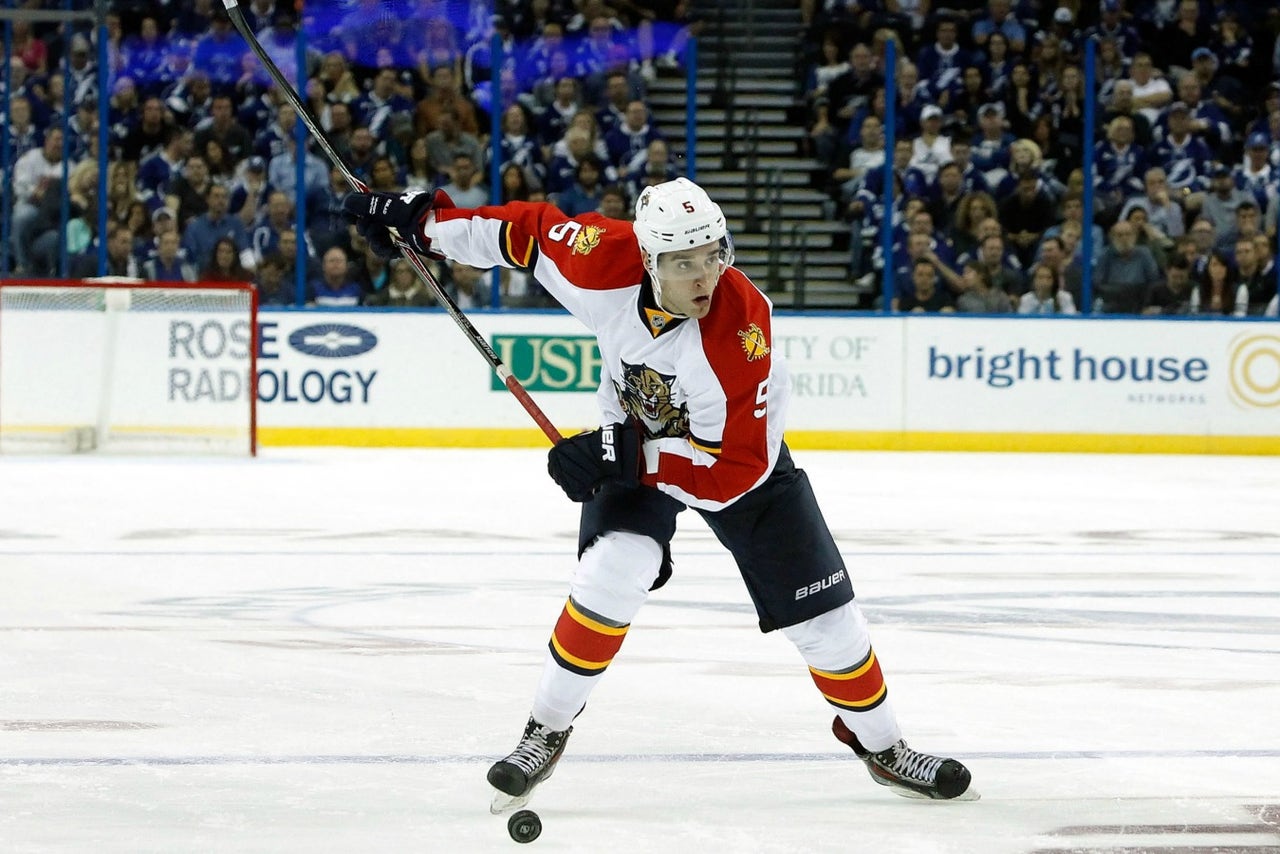 At this time last season, the Florida Panthers had already hit rock bottom.
In the midst a 7-14-5 start, the team not only endured a brutal nine-game losing streak, but also the firing of head coach Kevin Dineen, who had led the organization to a rare playoff appearance just two seasons earlier.
Already looking ahead to the ping pong balls of the NHL Draft lottery rather than pucks on the ice, the team would go on to finish the regular season with the league's second-worst record.
How quickly things have changed.
Through 26 games this season, the Panthers boast a respectable 11-8-7 record that places them just two points behind the Boston Bruins for the 8th seed in the Eastern Conference with two games in hand.
The dejected atmosphere of the organization has evaporated, and each night the players are working to prove that they are no longer "those" Panthers.
The fans feel it. The players feel it. And the rest of the hockey world is beginning to catch on.
"We're a better team," Panthers defenseman Erik Gudbranson said emphatically before embarking on the team's current three-game road trip. "We're playing our systems very well. We're competitive, especially when were good and play with [an] edge.
"I think that's the next step for us, to come out with that edge every single game and be able to consistently play at that level. That goes for every single game to within a game. Playing like that for 60 minutes every shift, playing with that pace, playing with that way that we have [been]."
The "edge," in which Gudbranson refers with such emphasis, continues to be the calling card of these new-look Panthers.
They bump, they hit, they crash and they battle.
Benefiting from a full season of goaltender Roberto Luongo between the pipes, as well as the arrival of veteran defenseman Willie Mitchell and No. 1 overall pick Aaron Ekblad to the blue line, the Panthers have elevated their defense from 29th last season to the league's 8th-best unit this year, allowing just 2.46 goals per game.
In the world of advanced analytics, which is suddenly becoming one of the more popular ways to measure the sustainability of a team's success, the Panthers' improved puck possession numbers also bode well for their future.
As it stands now, the Panthers have the league's 12th-best Corsi For % at 51.8 percent when at even strength, according to PuckAnalytics.com. For those unfamiliar with this metric, it simply means that the Panthers are putting more shots -- whether they reach the goaltender, sail wide or are even blocked -- on net than their opponents. The idea being that taking more shots than the opposition will eventually yield offensive gains.
Yes, for the first time in what seems like forever, things are finally starting to come together for this once forlorn franchise.
They have a goaltender, they have a defense and in Ekblad they've found a star.
Hitting the jackpot in what the team hopes will be their last offseason picking atop the NHL Draft, Ekblad has already played above and beyond the lofty expectations that come with being the No. 1 overall selection.
Playing more than 20 minutes per game, the 18-year-old prodigy's 18 points this season are seven more than the next-closest rookie defenseman. He has seven points in his last five games, and recently won the NHL's third star of the week.
"I feel confident in the way I'm playing," said Ekblad, who is on pace for 57 points in 82 games this season. "Obviously there are ups and downs throughout a season and I think I've experienced my [share]. When I got here, and was playing quite a bit and playing pretty well, and then after our Western swing road trip I kind of dropped off for about two games there and tried to find myself for a few games. After that, I felt good and I feel like I've been getting back into it.
"I feel like I'm confident with each play I'm making and it's nice to see a lot of good leadership guys to lean on when you need that kind of support."
Just as Ekblad improves with each game, so too do the upstart Panthers.
With each successfully executed play comes confidence.
With each victory they distance themselves from their past.
"We're a better team everyday it seems," said Panthers defenseman Brian Campbell. "We know where we are and we know where our game has to be at to be successful. I think that's a good thing for a team, to know where you need to play at to be successful."
You can follow Jameson Olive on Twitter @JamesonCoop or email him at JamesonOlive@gmail.com.
---