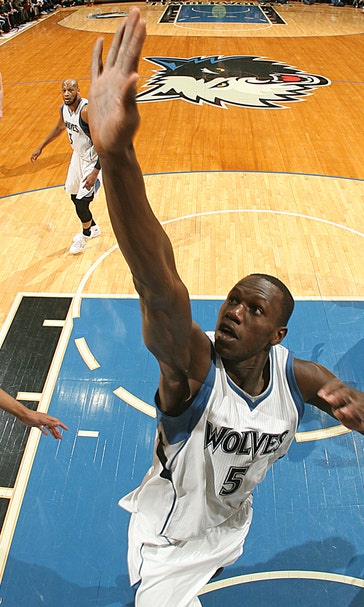 Lakers slip past Wolves in overtime, 101-99
March 25, 2015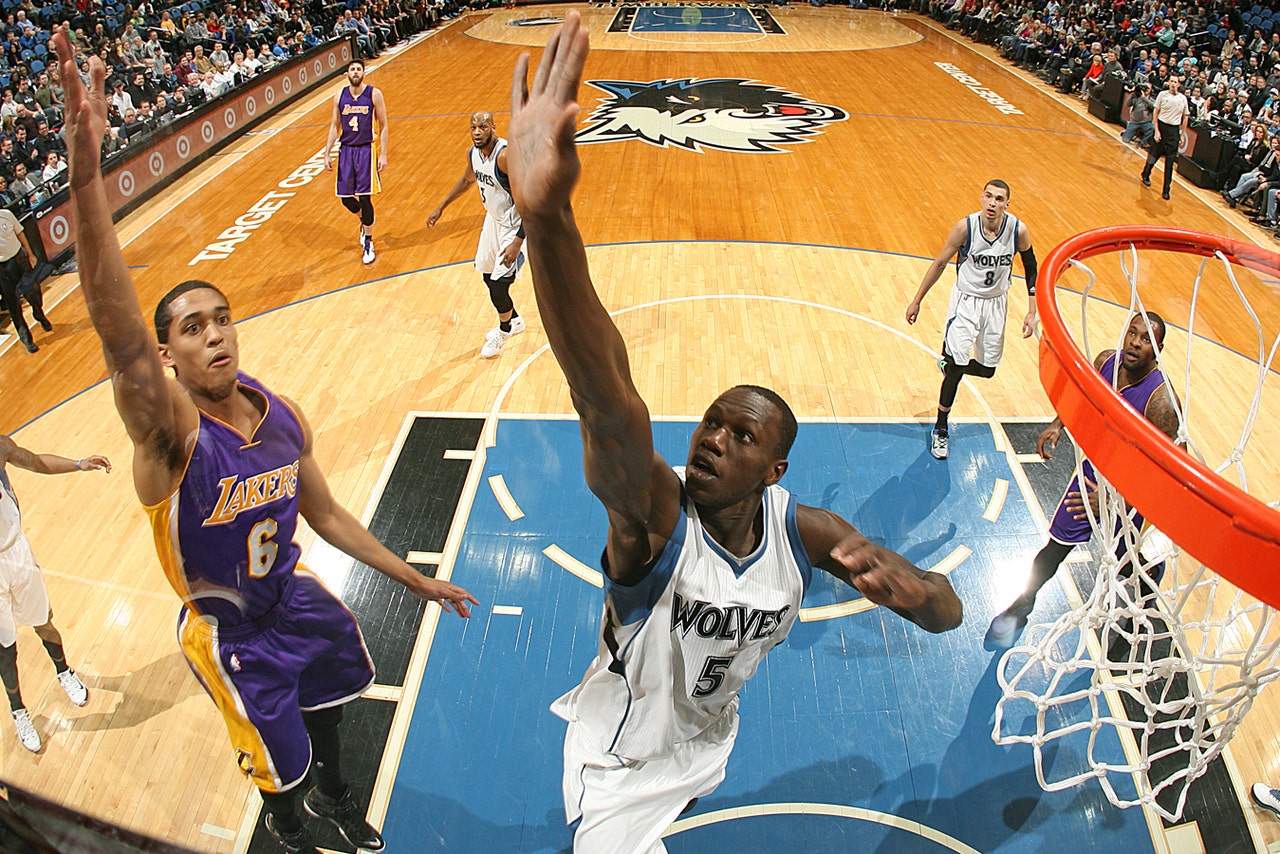 MINNEAPOLIS -- Jordan Clarkson took a step back before helping the Los Angeles Lakers take one forward.
Clarkson shot 6 of 16 and had six turnovers. But the rookie, who spent time earlier this season in the NBA Development League, hit two free throws with 0.3 seconds left in overtime to send Los Angeles to a 101-99 win over the Minnesota Timberwolves on Wednesday night.
Clarkson scored eight points in the extra time and finished with 20 a night after scoring a season-high 30 points in a loss at Oklahoma City. Jeremy Lin added 19 points for the Lakers (19-51), who snapped a five-game road losing streak and won for the second time in three games.
Clarkson has been a surprise for a Lakers team playing without injured superstar Kobe Bryant, starting 27 games and averaging 10.2 points per game. He has scored in double figures in 13 of his last 15 games.
"I think I took a few steps back," Clarkson said. "I didn't take care of the ball well, held the ball a little too much on the offensive end. I've just got to keep growing, man, go back and watch the film, learn from it."
In crunch time, Clarkson answered the challenge. He connected on all six of his free throws in overtime and added a driving layup with 34.5 seconds left to put the Lakers ahead 99-97.
Minnesota's Gorgui Dieng tied the game 99-all with a jumper, but Clarkson finished the game at the line. He snared an offensive rebound and was fouled by Timberwolves rookie Zach LaVine while trying to put up a desperate last-second shot.
LaVine -- who had 18 points for Minnesota -- didn't think he committed a foul. His coach saw it differently.
"He fouled him," Timberwolves coach Flip Saunders said.
Like Clarkson, the young Timberwolves are learning on the fly.
Andrew Wiggins, the leading candidate for rookie of the year, had 27 points for Minnesota (16-55), which had won two of its past three games in overtime.
"The good thing about us is we're young, so we don't get tired easily," said Wiggins, who played more than 48 minutes for the second straight game.
Chase Budinger scored a season-high 22 and sent the game into overtime with a 3-pointer with 6.6 seconds left in regulation as the Timberwolves erased a 13-point, second-half deficit.
"Is it good we're able to find a way to get back in and we've won some games that had opportunities? Yeah," Saunders said. "This might have been a little bit of a learning experience for Zach in that situation."
Los Angeles is trying to finish the season strong without Bryant and without Steve Nash, who recently announced his retirement. Even without Carlos Boozer and Jordan Hill, the Lakers outrebounded Minnesota 48-40.
"I don't think nothing about that," acting Lakers coach Paul Pressey said when asked if winning hurts the team's draft position. "I think about wins, you know, as many as you can get."
---