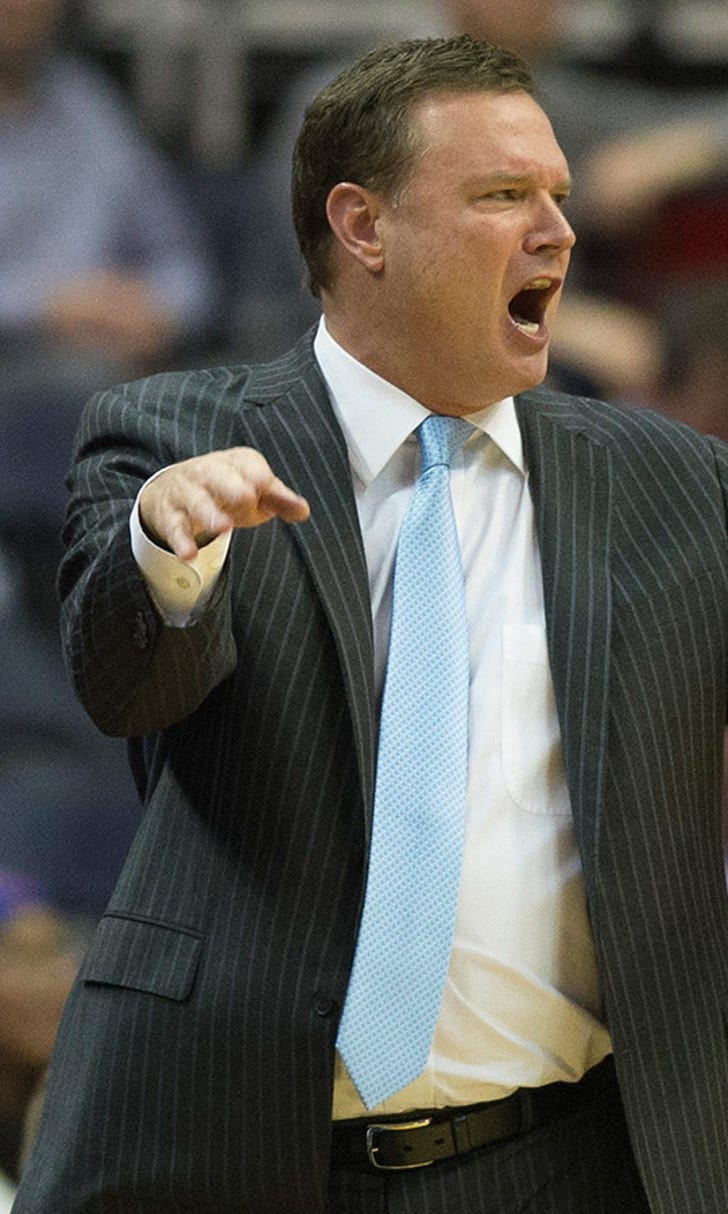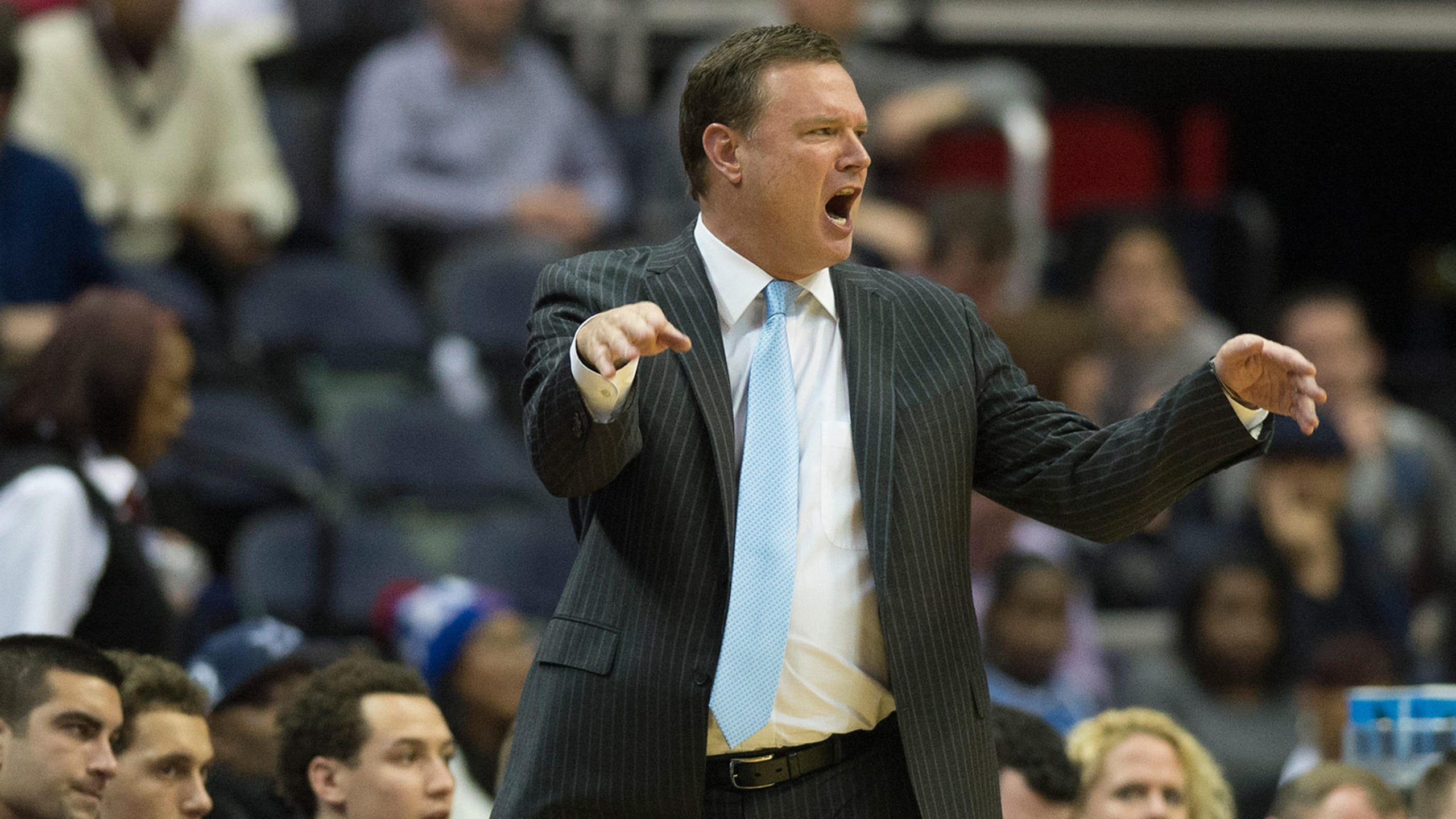 Lafayette could give Jayhawks a chance to make much-needed repairs
BY foxsports • December 19, 2014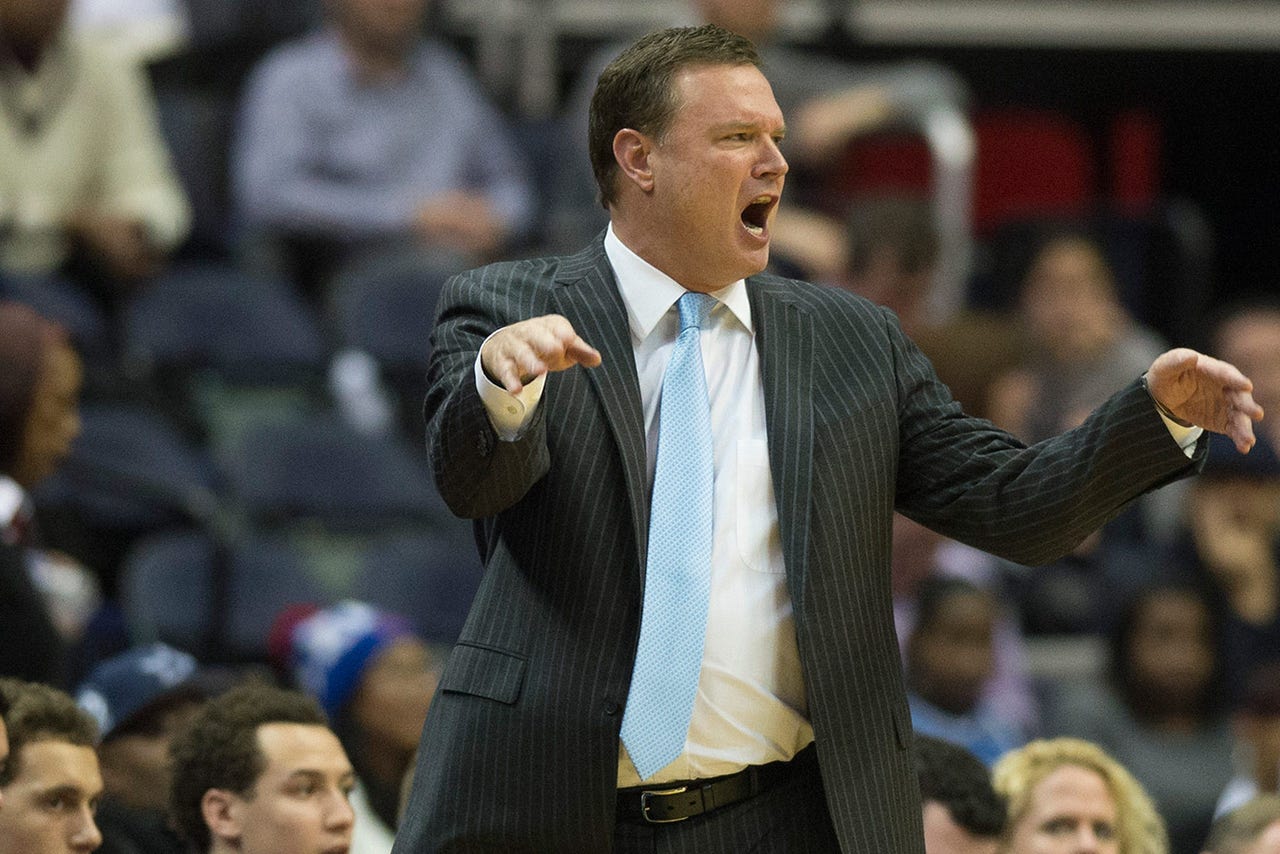 Kansas survived another lackluster shooting performance, extending its win streak despite facing some high-profile opponents.
A visit from unheralded Lafayette on Saturday could provide the 10th-ranked Jayhawks a lower-pressure environment to begin fixing their issues before Big 12 play begins.
Kansas (8-1) shot 39.4 percent in its past four games and connected at 41.9 percent in a 63-60 victory over then-No. 13 Utah last Saturday, its second ranked opponent in that stretch. The Jayhawks blew a 21-point lead in the second half but made six free throws in the final 39 seconds and finished a season-best 21 of 23 from the line in their seventh consecutive victory.
Kansas has converted 83.9 percent of its free throws (73 for 87) in its three contests this month but will likely need to better its shooting from the field closer to the 51.9 percent from a three-game stretch in November to continue its run.
"We won some games playing the way we have, which is fine, but the next three weeks we've really got to do some things to get better for conference play," coach Bill Self said.
Jayhawks backup point guard Devonte Graham will likely miss the final four nonconference games and possibly the opening contests of Big 12 play after injuring a toe on his right foot in a 75-70 win at Georgetown on Dec. 10.
Lafayette (7-2) enters its first matchup with Kansas having won four in a row but will be facing its first AP Top 25 opponent since a 75-50 loss at No. 13 Minnesota on Dec. 22, 2012. The Leopards have lost their last 10 games against ranked teams by an average of 31.8 points, with the last victory a 77-70 win over No. 16 Rutgers on Dec. 2, 1978.
Lafayette is among the nation's leaders in shooting (50.6 percent) and 3-point marksmanship (42.4 percent), and despite being held under those numbers Tuesday, had little trouble disposing of Division III Susquehanna 91-66.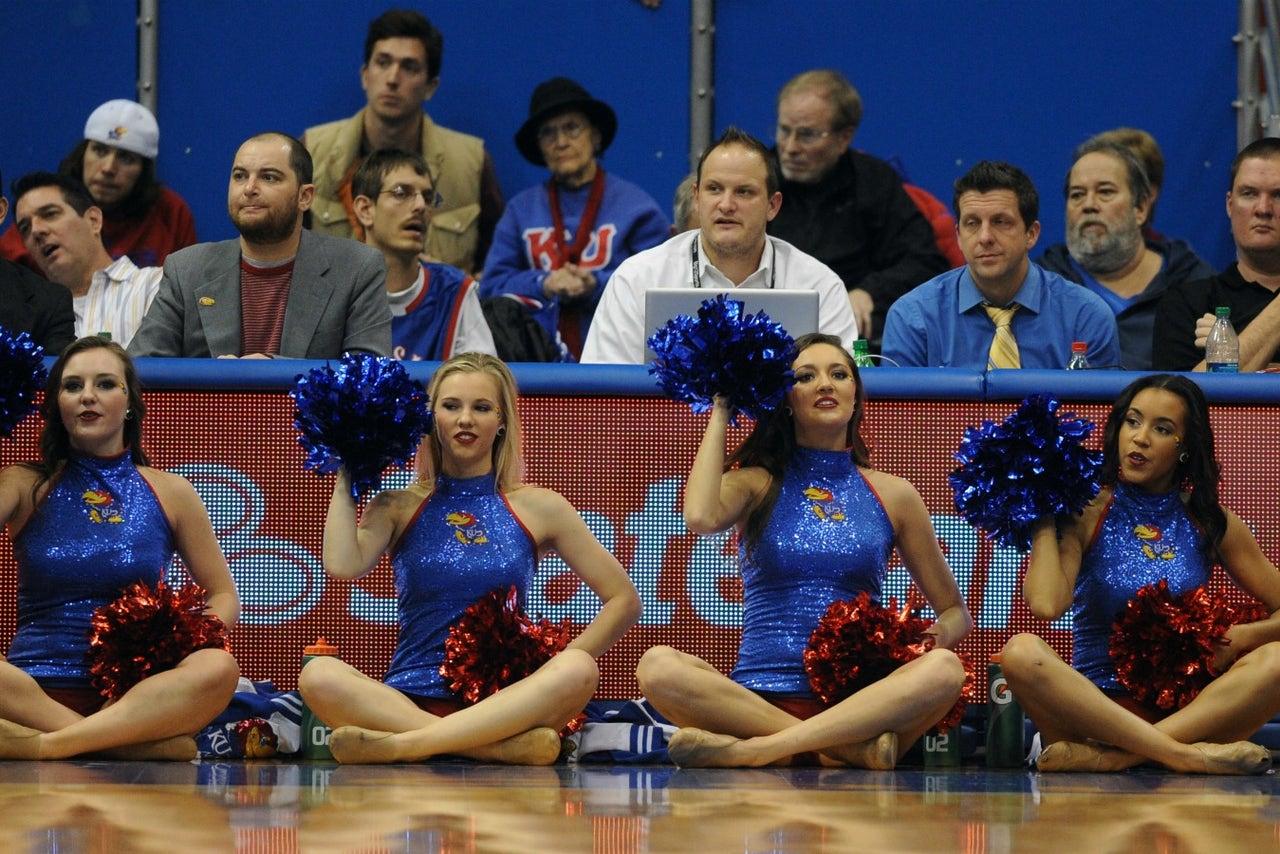 Lookin' good! Check out our gallery of Big 12 hoops cheerleaders.
Leading scorer Dan Trist (17.0-point average) had 16 points in 14 minutes in that game, and the senior forward is averaging 20.0 points during his team's win streak.
The Jayhawks are allowing 63.2 points per game on 40.0 percent shooting. They've limited opponents to 31.0 percent shooting on 3-pointers after holding Utah to four for 19 from beyond the arc.
The Leopards are giving up an average of 72.2 points on 41.7 percent shooting but are also 3-1 when opponents have shot 50 percent or better. That includes an 82-81 win over Sacred Heart on Dec. 8 after allowing the Pioneers to shoot 52.5 percent.
Lafayette lost 83-56 at West Virginia on Nov. 16 in its most recent matchup with a Big 12 team.
Kansas hasn't won eight in a row since an 18-game streak from Nov. 15, 2012 through Jan. 28, 2013.
---