LA Kings to oversee operations for Eisbären Berlin of German Hockey League
February 21, 2017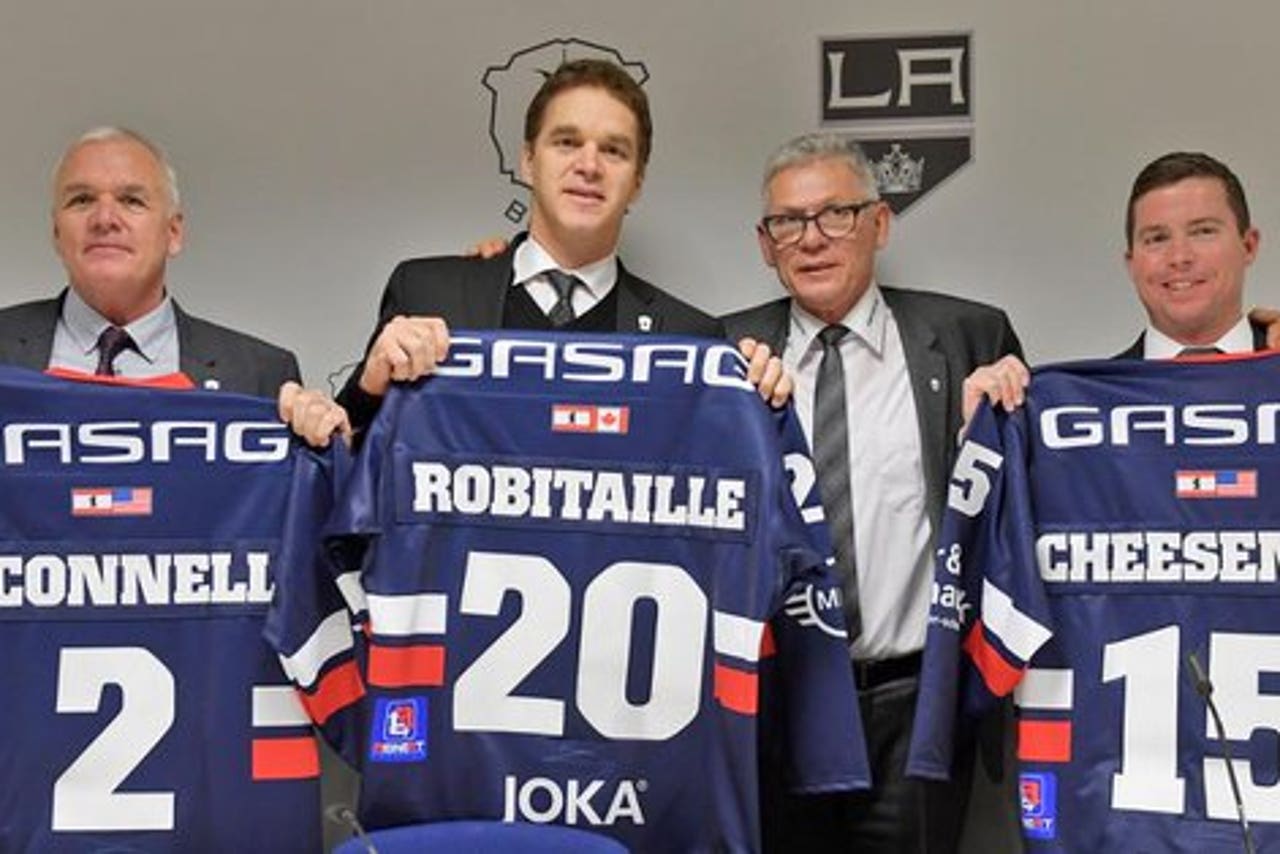 The Los Angeles Kings will now oversee all operations of Eisbären Berlin Hockey, it was announced Monday at a news conference at Mercedes-Benz Arena.

Eisbären Berlin of the German Ice Hockey League and the Los Angeles Kings of the National Hockey League are owned and operated by AEG Sports, a division of the Anschutz Entertainment Group. The LA Kings will now begin leading all hockey operations and administrative matters, directing the day-to-day leadership of Managing Director Peter John Lee. Lee will report directly to LA Kings President, Business Operations and Hockey Hall of Famer Luc Robitaille.

"The results the last few years in Berlin have not been the championship standards that we all expect," said Robitaille in a release. "It became clear that our relationship needs to go beyond collaboration and move to a complete connection to ensure the team and organization has what it needs to return this club to the type of team our fans expect and have demonstrated passionate support for."

Said Lee: "This is an exciting day for Eisbären Berlin hockey. We have shared a long, collaborative relationship with Luc and the LA Kings for several years, but to now have them aboard in an official capacity will allow us to merge our efforts with the goal of returning Eisbären Berlin to a championship level."

In addition to Robitaille, Lee and his team including Thomas Bothstede (Director Business Operations) and Stefan Ustorf (Director Hockey Operations) will also work closely with LA Kings and AEG Sports Chief Operating Officer Kelly Cheeseman, as both Cheeseman and Robitaille have been named to the Eisbaren Berlin Board of Directors, with Robitaille being appointed president of the board. They join the Board of Directors which already includes Jan Kienappel (Managing Director & Chief Financial Officer, AEG Germany), Olaf Bruell (Vice President Legal & General Counsel, AEG Germany), Alex Hill (Chief Operating Officer & Chief Financial Officer, AEG Europe) and Michael Hapka (Vice President & General Manager, Mercedes-Benz Arena, Berlin).
---
---