Kyrie Irving's playoff debut was dazzling -- and nearly historic
April 20, 2015

If there's a stage too big for Kyrie Irving, we've yet to see it.
In his first NBA postseason game, in front of 20,562 at Quicken Loans Arena and a national television audience, Irving stole the show -- and almost set a franchise record in the Cleveland Cavaliers' win over the Boston Celtics Sunday.
Irving scored a game-high 30 points, just two shy of teammate LeBron James' 32 in 2006 against the Washington Wizards, which set a Cavs record for most points in a postseason debut.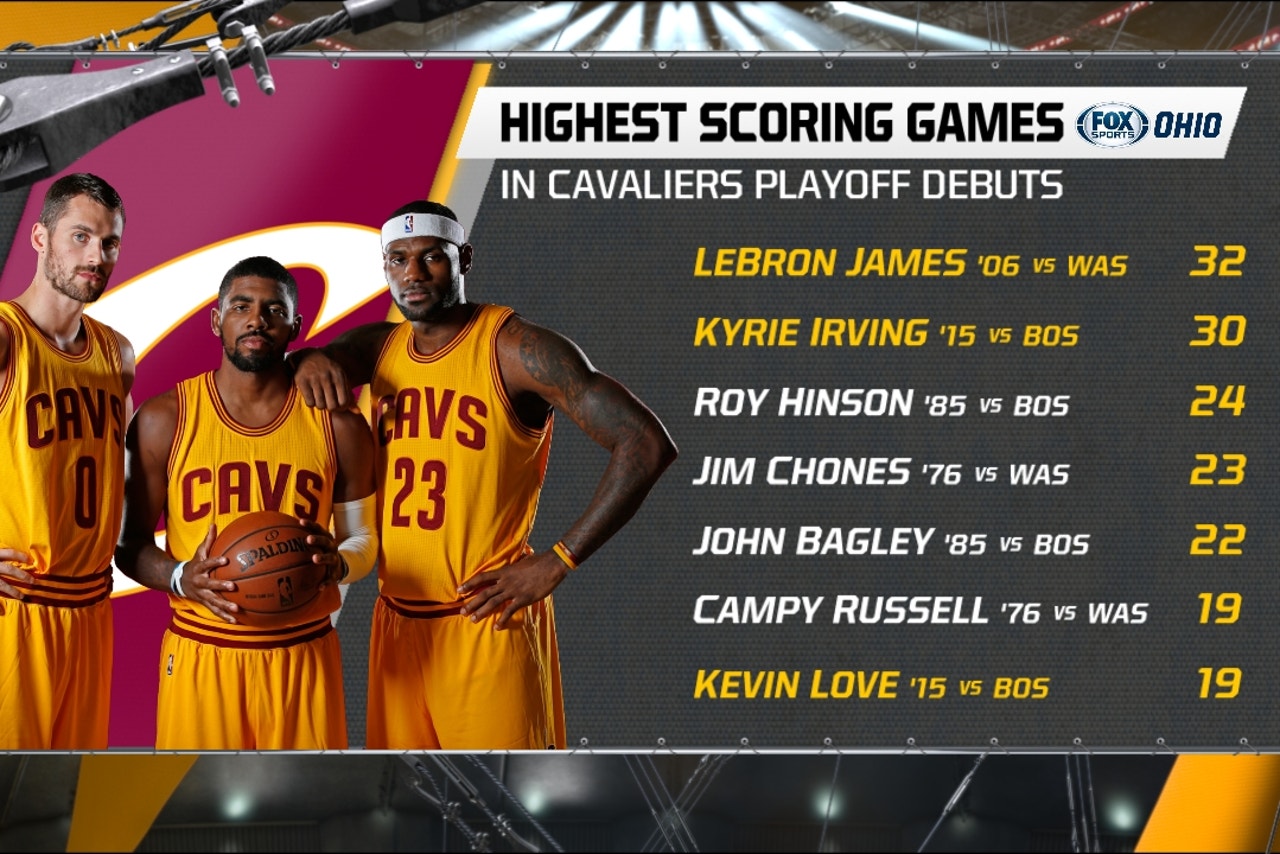 "[Kyrie] set the tone early with his ability to make shots, and get in the lane. Obviously, he can shoot the ball extremely well and mix it up. I thought he was phenomenal," said James.
Irving was just that, again exhibiting a seemingly gravitational pull to big shots, draining a cold-blooded three over Celtics forward Evan Turner as the first half came to a close.
When you watch Irving, you often sit with bated breath to behold what he'll do next.
Moments like that buzzer beater Sunday fire up the crowd.
Moments like his game-winning triple in a 55-point performance against Portland in January make the hairs on the back of your neck stand up.
Moments like the game-tying three in his San Antonio takeover, in which he finished with a career-and-franchise-high 57 points, scintillate the senses.
The examples are only mounting.
"He's a guy that believes in his abilities, and he just loves to play basketball. When the stage is bright, he's happy to play and ambitious to show what he can do," Cavs head coach David Blatt said of Irving.
For anyone who has watched Irving's continual growth and maturation, that's no secret. Firsts are not a foe too fearsome for the 23-year-old point guard.
Rewind to this past summer -- Irving not only earned his way onto Team USA at the FIBA Basketball World Cup but also eventually became the MVP of the whole tournament.
Commonplace is that for Irving, the former first pick out of Duke, who earned the NBA Rookie of the Year, won the crown in his first three-point shootout at All-Star Weekend and then won the All-Star Game MVP a year later.
"I think four days of preparation and being with my brothers basically in the war room going over film, going into the game, you feel prepared," Irving said.
The Celtics were as ready as they could've been for Irving, at least according to head coach Brad Stevens, but still failed to contain him.
"I thought we defended [Kyrie] really well on a couple shots he just hit," Stevens said. "The ones that you look back on when you're coaching are not the ones where they go 'Superman' on you."
Irving had his fair shares of those otherworldly shots in the 11 of 21 attempts he made from the field.
"He's a hell of a player and we've got to slow him down to win this series," said Celtics point guard Isaiah Thomas, who was face-to-face with Irving plenty Sunday.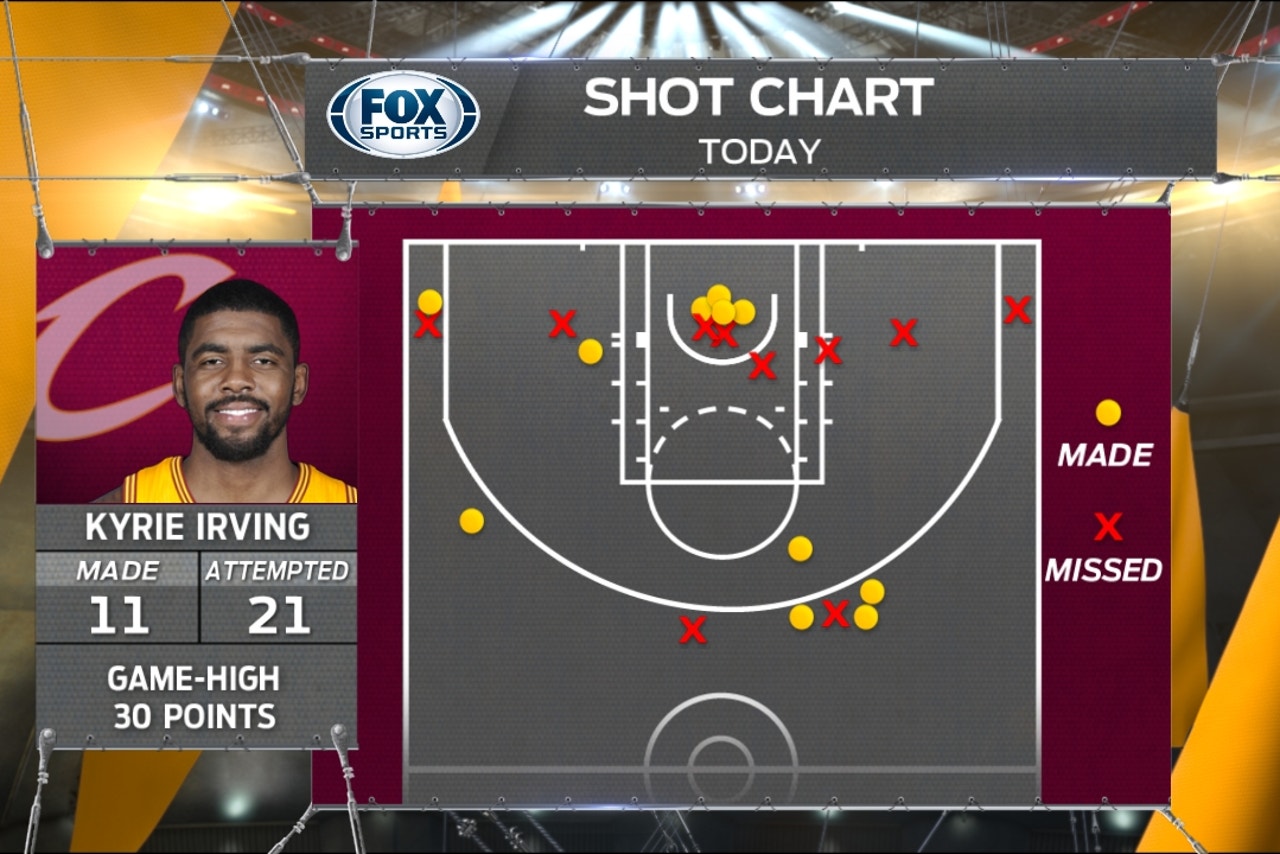 For as good as Irving was in Game 1, he sat at the podium afterward, hand across his chin, pondering how he could be better Tuesday.
"I think the biggest adjustment for me going into Game 2 is every single possession matters," Irving said. "One little play, one box out, one and-one here, you don't go out and contest and you come to the bench and it's just you want to be better. "
Irving, the afternoon's star, then went onto say Game 1 was "strictly a learning experience."
Quick learner this Irving, eh?
---