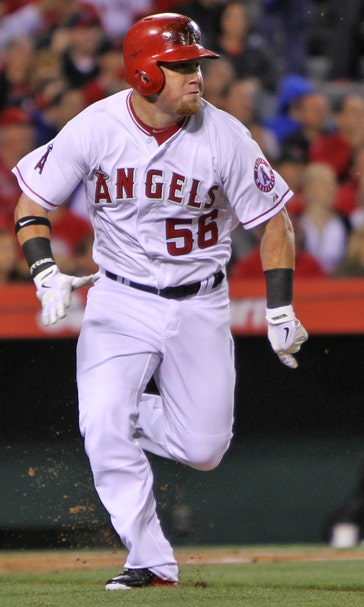 Kole Calhoun to begin rehab assignment
BY foxsports • May 15, 2014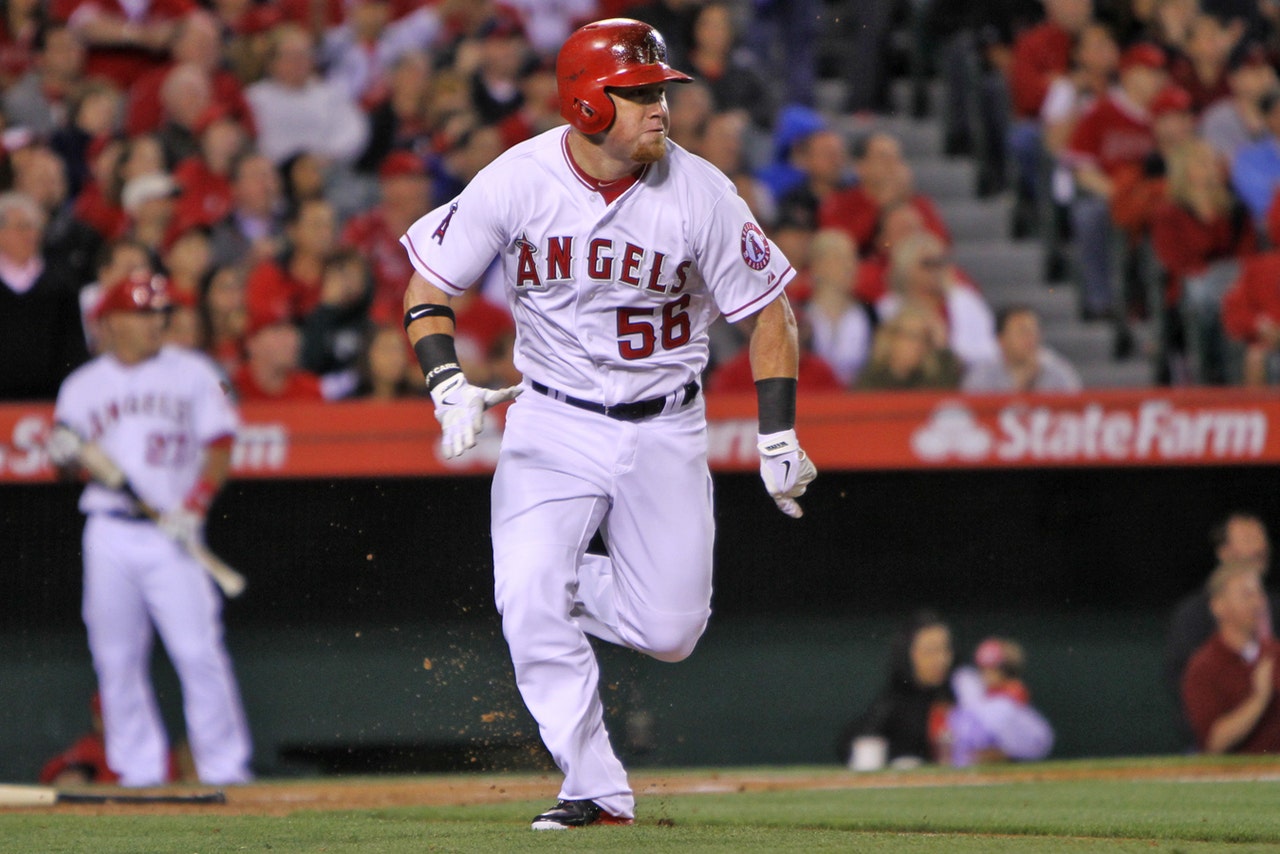 ANAHEIM, Calif. -- Kole Calhoun is packing his bags and heading to Reno. The Angels outfielder will be joining Triple-A Salt Lake City for a rehab assignment.
Early Thursday, Calhoun ran the bases at Angel Stadium. While the team was out of town on their recent six-game trip, Calhoun stayed behind to continue his rehab.
He ran the bases last Sunday and says he had a small setback. Monday and Tuesday he did agility work and returned to running bases Wednesday and Thursday. Afterwards he said he felt fine.
"(The recovery) was said to be 4-6 weeks (and) four weeks was Tuesday," said Calhoun. "I'll be in games three days after the four week spot, so I've been happy (with my progression). It's definitely something you don't want to deal with, but given the circumstances, I'm glad that this time has gone by now and it's getting closer to being back out there."  
At the time of his injury, Calhoun was starting to solidify himself in a much needed leadoff role for the Angels. His presence has been missed.
"He's been missed a lot," Angels manager Mike Scioscia said. "Kole could hit first or hit sixth."  
Calhoun suffered a right ankle sprain in the 11th inning of the Angels 11-inning loss to Oakland April 15. In 11 of the 14 games Calhoun appeared in before his injury, he hit in the leadoff spot. At the time of the injury, Calhoun was beginning to heat up. He had three straight multi-hit games. Five of his hits during that span were for extra bases as his batting average skyrocketed from .178 to .250.
Scioscia has penciled in five different players in the leadoff spot since Calhoun's injury: Collin Cowgill, Erick Aybar, J.B. Shuck, Howie Kendrick and most recently on Wednesday in Philadelphia, Efren Navarro.
It'll be Cowgill Thursday when the club opens up their four-game series with Tampa at 7 p.m. on FOX Sports West. Calhoun hopes to return at the beginning of next week but because of the versatility he brings, Scioscia couldn't commit to Calhoun returning as the leadoff guy.
"We're looking to get him back, there's no doubt about it (and) hopefully within a couple of weeks we're going to have our lineup together," Scioscia said. "We can look and see where we'll need him."  
Elsewhere in the Angels outfield, Josh Hamilton took batting practice on Thursday for the first time since injuring his thumb last month. If he continues to progress, he could head out for a rehab assignment at the end of next week.
Relief pitcher Dane De La Rosa experienced another setback in his attempt to return to the Angels bullpen. After making his fourth rehab appearance last Saturday, the following day De La Rosa says he felt "a little too tight and (had) some discomfort throwing." The diagnosis was inflammation in his chest. He was given a cortisone shot, which he says has helped with the inflammation and will attempt to play catch Friday.
---