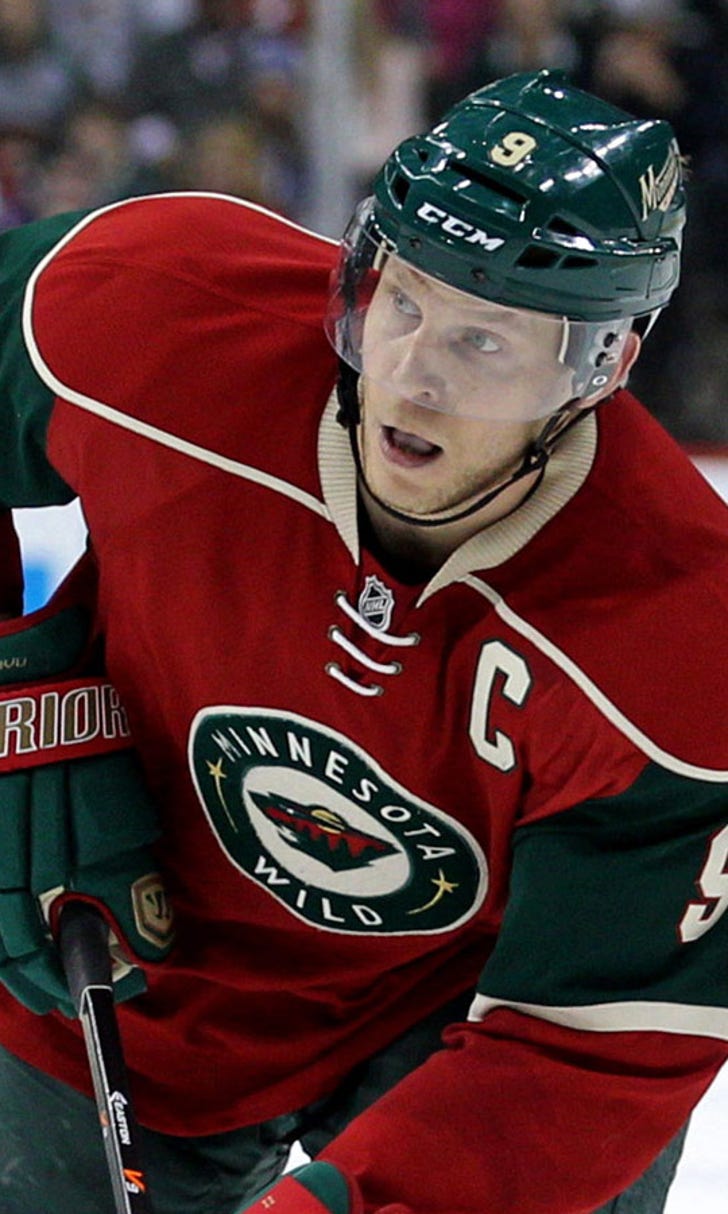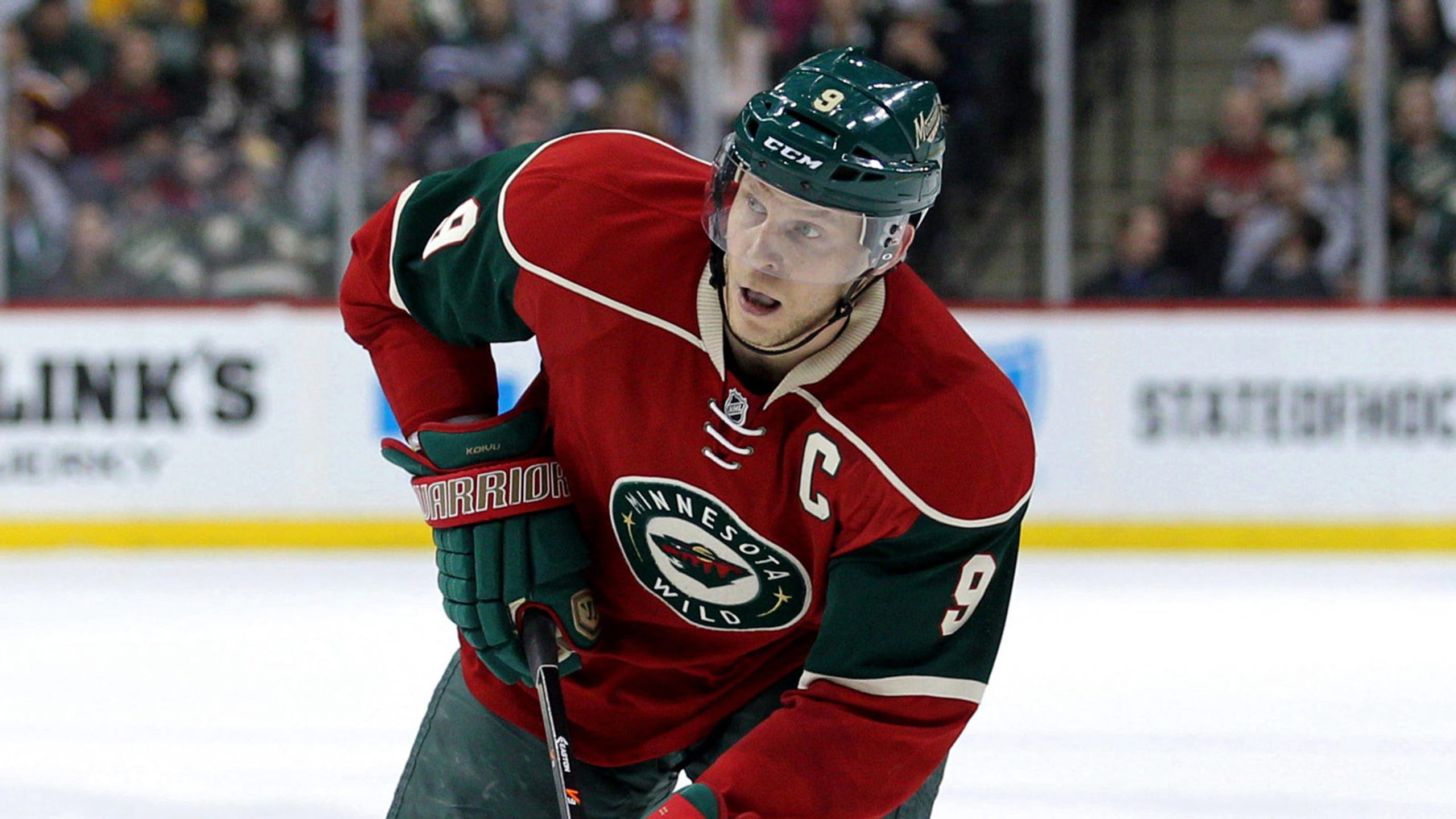 Koivu 'highly in doubt' to return this week, Olympic status uncertain
BY foxsports • February 3, 2014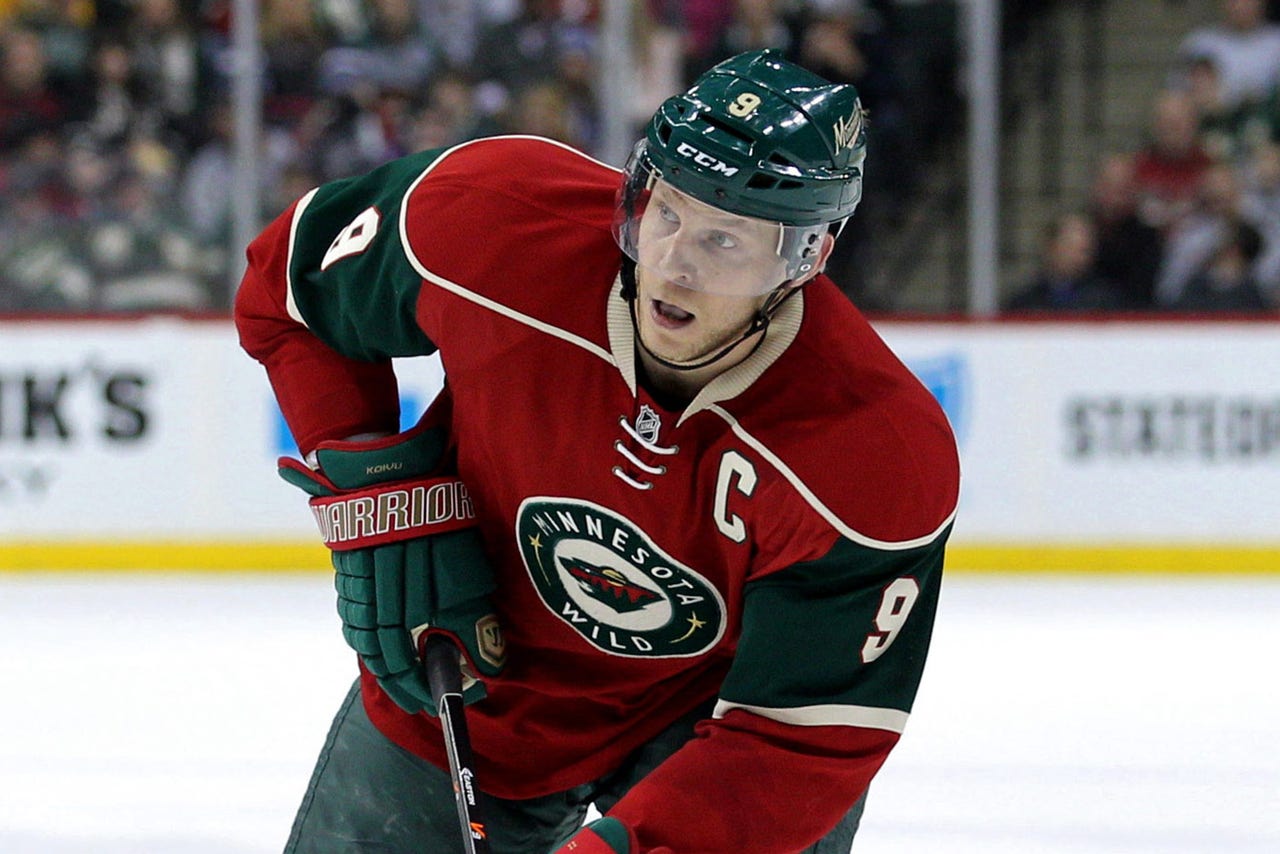 ST. PAUL, Minn. -- The Minnesota Wild return home for the first time in nearly two weeks with Tuesday's game against the Tampa Bay Lightning. Captain Mikko Koivu's return is another story.
Koivu has missed 13 games after having ankle surgery as the result of blocking a shot on Jan. 4 against the Washington Capitals. Koivu and the team were hopeful he would return before the break, but he hasn't returned to practice with the team, making a return this week unlikely.
"I would say highly in doubt would probably be the best way to put it," coach Mike Yeo said Monday. "He did skate on his own again today, felt better. He's doing everything he can. He's in great shape. He's doing everything he can; it's just he's got to be ready."
Minnesota has two home games remaining before the Olympic break with Tampa Bay on Tuesday and Thursday against Nashville. A return during the two-game homestand for Koivu, who's been skating independently and was on the last road trip with the team, is a longshot and his status for playing in the Olympics with Finland is also uncertain.
Koivu, who is tied for second on the team with 35 points, is a two-time Olympian for Finland and could possibly be in line to captain Finland's team in Sochi, Russia later this month. Yeo said no decisions on Koivu's status for the Olympics has been determined and the decision will basically come down to whether Koivu is medically cleared.
"Obviously it's got to come from the player," Yeo said. "Even if he's medically cleared, but physically the pain is too much to bear, then we're talking about a great warrior and a guy who plays the game extremely hard. So I think that's all going to play into it. And I don't want to put words into his mouth. I just know that he wants to play. He wants to be over there. He wants to represent his country and he also wants to look out in the best interest for our team, so there's a lot on his mind right now."
Koivu has eight goals and is tied for the Wild lead with 27 assists this season.
There's some concern for NHL teams as the league takes a two-plus week break for the Olympics with several stars going to represent their countries and the risk of injury outside of NHL play. Minnesota would want to make sure Koivu is healthy enough to play, but would support his participating if he was medically cleared.
Missing the past month, Yeo believes the Olympics could be a good opportunity for Koivu to get his timing back before the Wild return to play on Feb. 27 at Edmonton.
"We know how bad he wants to go and for us personally, first and foremost, is if he's not physically capable then of course we wouldn't want him to go," Yeo said. "But at the same time, we'd be very proud and honored to have him go over there. And I also think, in a lot of ways, for us as a team, we wouldn't mind it at all the fact that he's missed as much time as he has to go in and get some game experience and to get playing again. I think that by the time he came back he would just be on top of his game. I don't think we have to worry about burnout or fatigue with him, the fact that he's missed as much as he has. So, it all comes down to is physically is he capable of doing it?"
Spurgeon near a return, Fontaine out sick: While Koivu isn't likely to return, the Wild could get back defenseman Jared Spurgeon from his foot injury.
Spurgeon has been out since Jan. 2, missing 14 games. Spurgeon returned to practice with the team last week, but Yeo wouldn't say whether Spurgeon would be back for Tuesday's game.
"I don't want to say that he's in; I don't want to say that he's out," Yeo said. "I'll say that there is a very good chance that you could see him. I thought that he looked really good in practice. I thought that he looked strong. That was a good, hard practice so it was a good test."
Spurgeon has one goal and 11 assists in 43 games this season. He's tied for third on the team with Koivu in averaging 21 minutes, 34 seconds of ice time per game.
Yeo said he's been pleased with the play of his defense, particularly the improvement in Keith Ballard's game the "last couple of weeks." Yeo would have to decide which defensemen to sit if Spurgeon was activated.
"When you lose a guy like Spurg on the back end, then there's a hole there and you need guys to step up," Yeo said. "And we've seen different guys do it at different times and again, for the last couple of weeks, I feel that you could easily say it's some of the best hockey (Ballard's) played for us."
Forward Justin Fontaine missed Monday's practice at the Xcel Energy Center, but Yeo said he was just sick and the team would see how he's feeling tomorrow to decide whether he's able to play Tuesday.
Kuemper to start: Yeo said rookie Darcy Kuemper would start Tuesday against Tampa Bay, marking his 11t straight start. Kuemper has won five games during the stretch and had allowed four goals or more just once until giving up four in back-to-back games.
Kuemper said he takes confidence from being put back in the starting lineup after being pulled Thursday at Colorado, when he allowed four goals on 23 shots.
"It showed a lot of trust, and obviously when a coach has that kind of confidence in you, it is pretty easy to be confident in yourself," Kuemper said. "It was kind of a nice thing for me because it allowed me to get back in there and get back to my game."
Yeo didn't have an update on Josh Harding, who continues to be out while dealing with an illness.
Parise named first star: Forward Zach Parise was named the NHL's first star of the week after tallying three goals and five assists in three games for the Wild last week. Parise, who is second behind Jason Pominville for the team lead in goals with 18 and has 17 assists, has returned from a foot injury to play at least 19:34 in every game and the recent stretch is a sign he's feeling back to full strength.
"Feels like it," Parise said. "I feel a lot better now than I did before, in December, when I was playing. You have those games where you feel you have the puck on your stick a lot, your linemates find you when you're open and you get rebounds on your stick. That's hockey. That's the way it goes."
Follow Brian Hall on Twitter
---