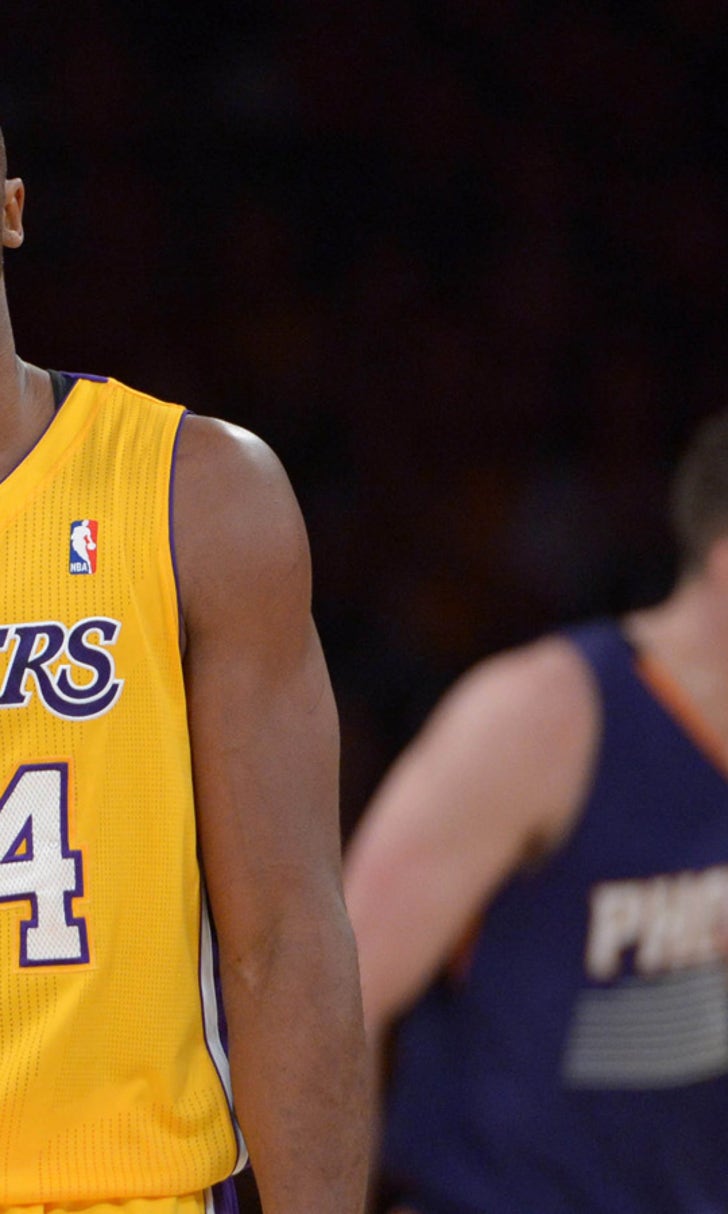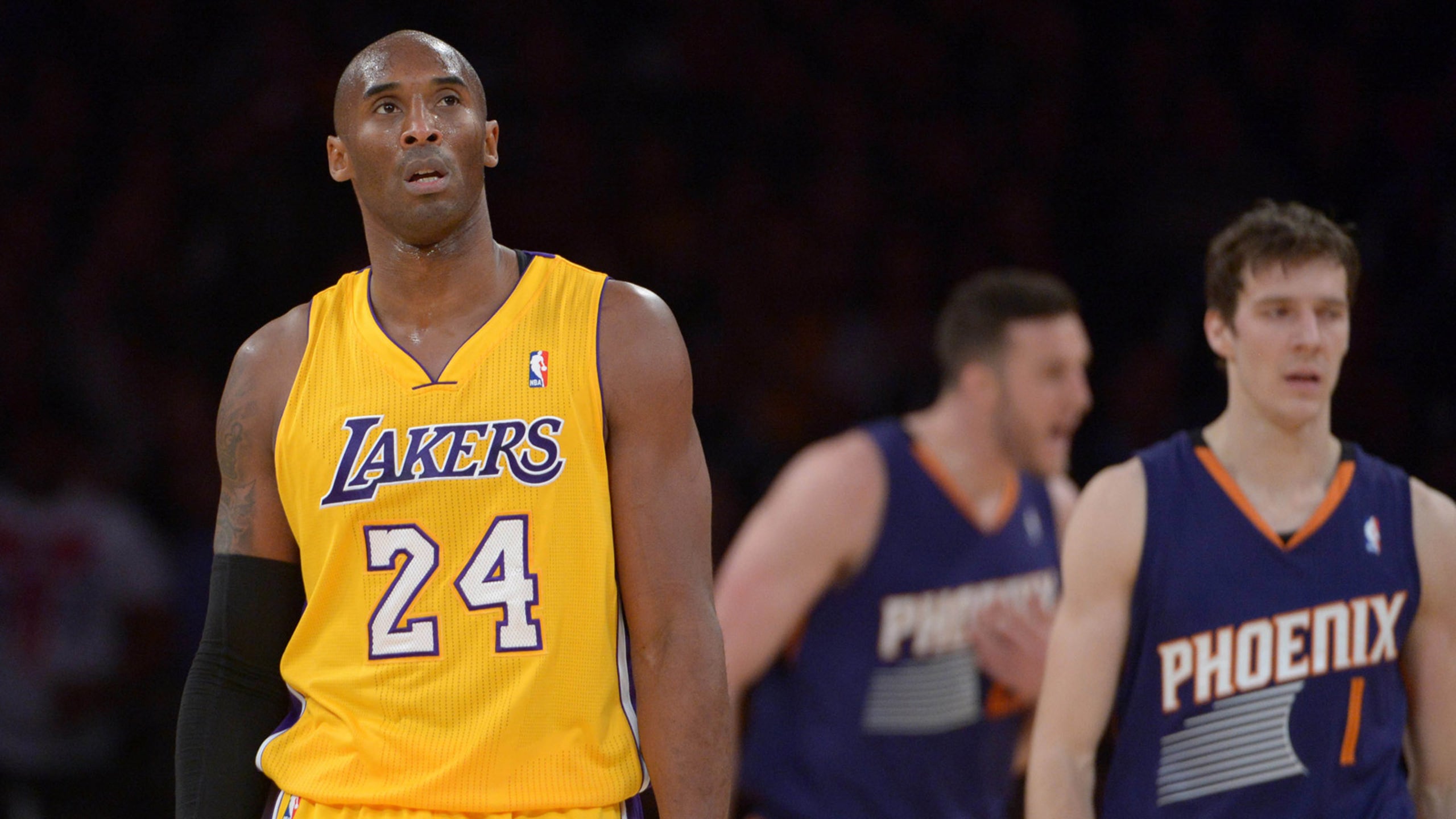 Kobe Bryant expected to miss six weeks with knee fracture
BY foxsports • December 19, 2013
Kobe Bryant's comeback was shortlived.
The Lakers guard, just a few weeks after returning from his Achilles Tendon injury suffered last season, has a fracture of the lateral tibial plateau in his left knee.
He is expected to miss six weeks, the team announced on Thursday.
"You hate it for Kobe, he's worked so hard getting back," Lakers coach Mike D'Antoni said on Thursday. "He was coming on. His shot percentage kept getting better and his turnovers kept getting less."
Bryant was injured in Tuesday night's win over Memphis, in which he scored 21 points and said he suffered a hyperextended knee.
"Obviously when he came back and played, we thought everything was OK," said D'Antoni. "It might be a little hyperextension, but we thought he was good."
Bryant missed the Lakers' first 19 games of the season and is averaging 13.8 points and 6.3 assists per game.
While Bryant will be out six weeks, Steve Blake (elbow) is still missing in action for another five weeks, Steve Nash (back) is sitting for at least another month and Jordan Farmar (hamstring) could return in a week.
-- The LA Times contributed to this report
---