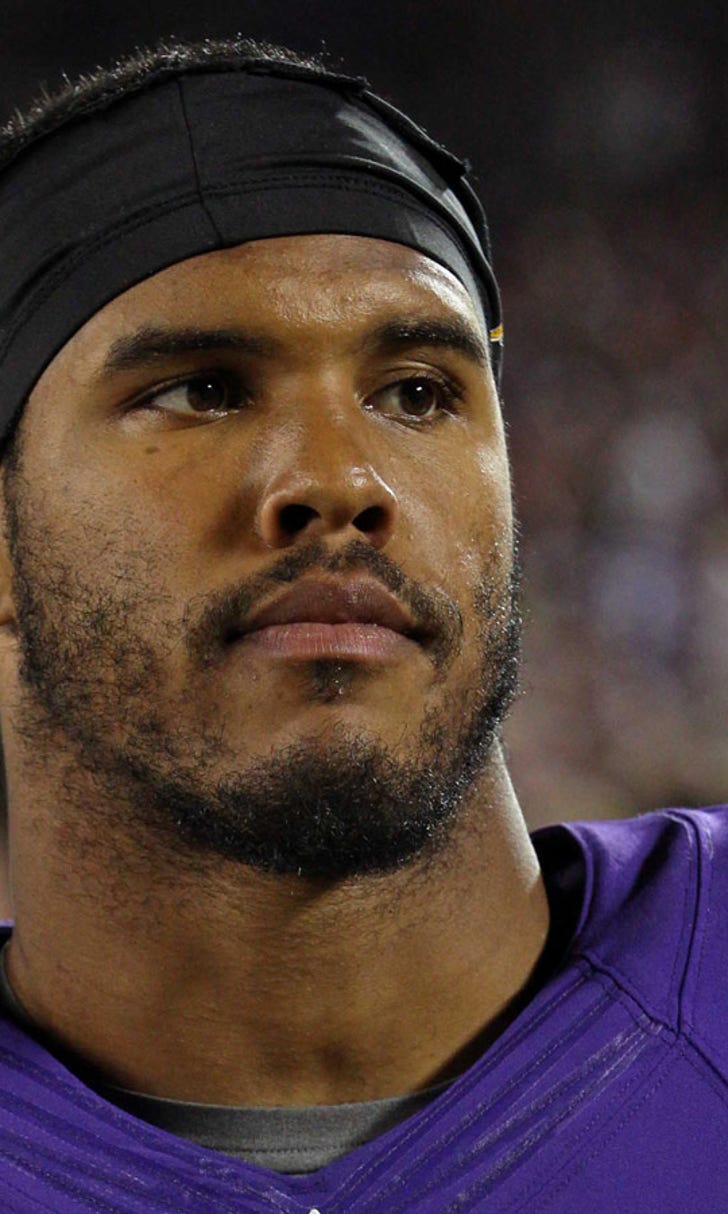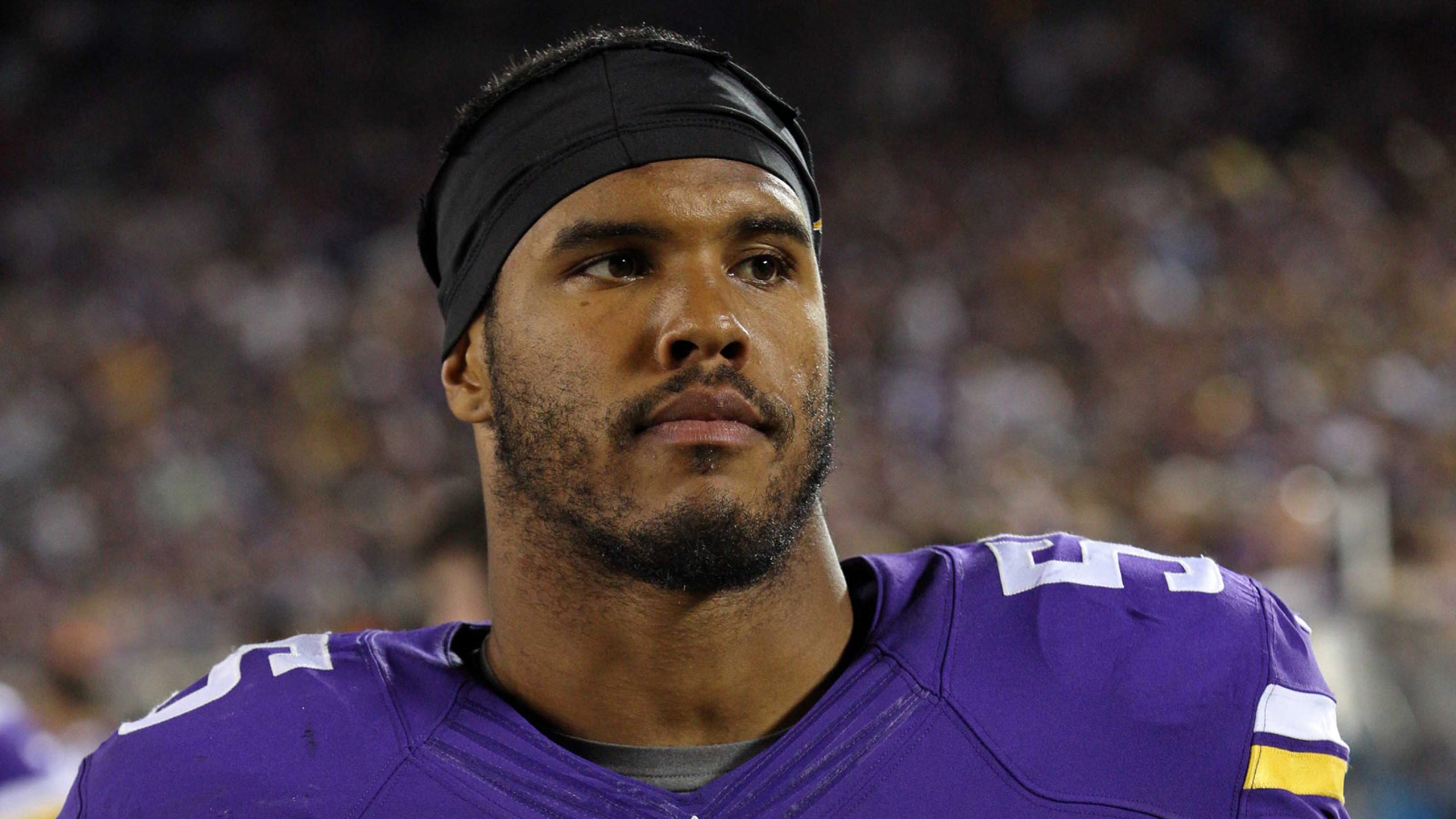 Knee surgery ends rookie season of Vikings LB Barr
BY foxsports • December 19, 2014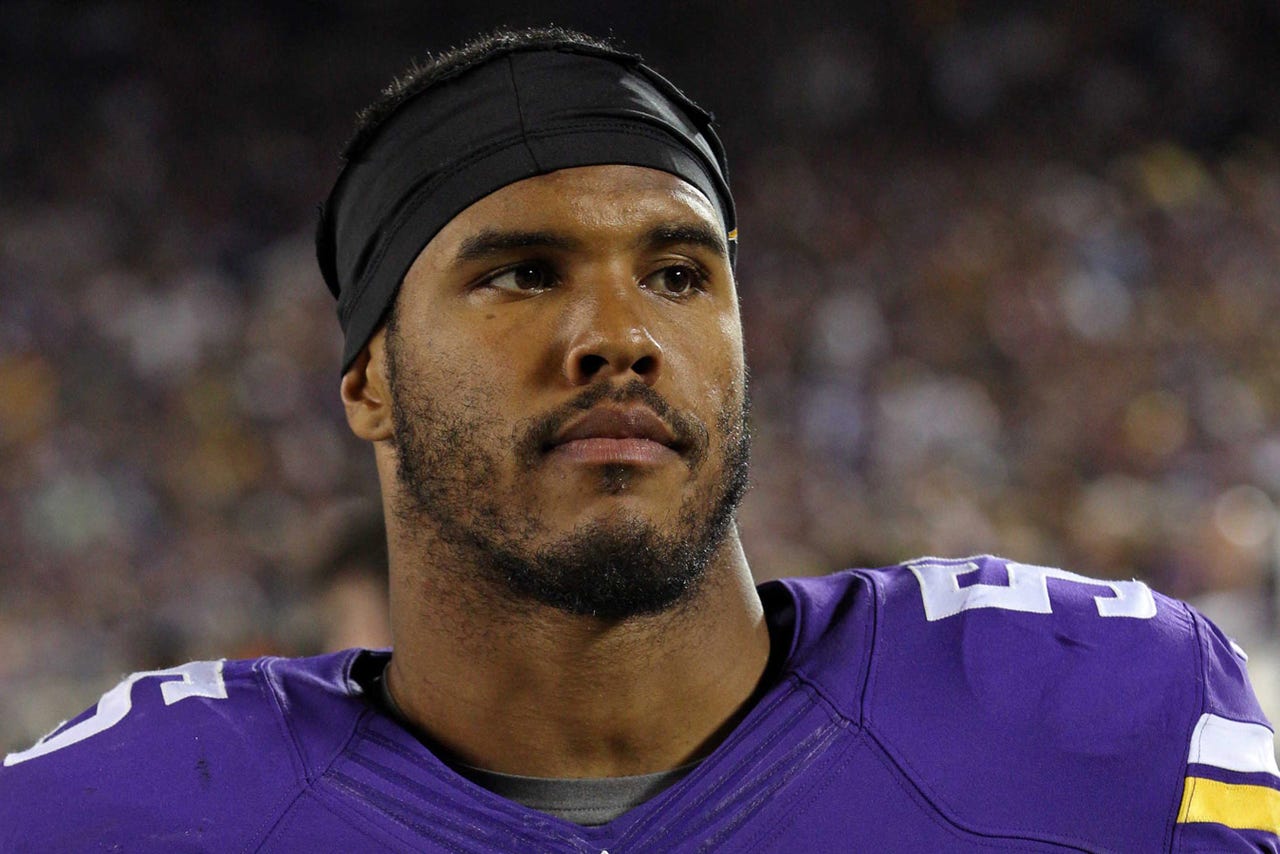 EDEN PRAIRIE, Minn. -- Anthony Barr's rookie season started with the Minnesota Vikings first-round pick being in the discussion for NFL defensive rookie of the year. Barr will finish the season as a spectator.
Barr, selected No. 9 overall by Minnesota in May, will have knee surgery and miss the Vikings' final two games.
"It sucks, but we're going to get this thing fixed up, healed up and ready to go for next year," Barr said.
Barr, 22, is fourth on the team with 70 tackles despite missing the past two games. The outside linebacker from UCLA is tied for fifth in the NFL among rookies with four sacks. Barr is second among rookies with two forced fumbles and leads all rookies with three fumble recoveries, one returned for a touchdown.
"Played great," head ccoach Mike Zimmer said. "He's a good football player. Good kid, studies hard, does everything right. He's very conscientious, hard-working. He can't wait. He's already excited about back, getting this fixed and getting going."
A full-time starter from the season's first game, Barr was in discussion as one of the league's top rookie defenders early this season. Barr helped Minnesota beat the Tampa Bay Buccaneers with a forced fumble and recovery for a touchdown in overtime, becoming the only player in NFL history to cause a fumble and return it for a touchdown in overtime.
He was among the top rookies in tackles and sacks when he was hurt in Week 11 against Chicago. Barr said he "got caught up underneath myself" leading to the knee injury. He would go on to play parts of the next two games before he being shut down.
"I don't think I did anything worse to it," Barr said. "It just got to the point where it wasn't strong enough to go on."
Barr and the Vikings held out hope for a return this season. Barr said he learned of the decision to have surgery Thursday.
"I've been trying each week, been trying to go out there each week," Barr said. "It just hasn't been right, so time to fix it up."
Zimmer classified the procedure as "minor" without going into detail. He said the team will discuss next week whether to place Barr on injured reserve to add another player for the season's final game. Minnesota plays at Miami on Sunday and hosts the Lions in the finale.
After missing much of the offseason program this year because he was still in school at UCLA, Barr will still have a chance to put an entire offseason together heading into his second season.
"I think not just the offseason but being through the system, understanding things, he's going to be so further ahead of where he was at the beginning of when the rookies got here," Zimmer said. "So, I think really the sky's the limit for him and understanding the things we do. He's been in every meeting. He's been doing all that stuff and he'll continue to do that as well."
Asked what he wants to improve, Barr said: "We can sit here and talk all day about that. It's a long list. Just want to get better as a player, as a leader and hopefully we can make strides this offseason."
Greenway, Loeffler out but expected back: Linebacker Chad Greenway and long snapper Cullen Loeffler, the two longest-tenured players on the Vikings' roster, each missed Friday's practice, but Zimmer said he expects both to play Sunday.
Greenway was gone for personal reasons. Loeffler was dealing with an illness.
Minnesota declared left guard Charlie Johnson (ankle) out for Sunday's game. Johnson missed practice all week.
Tight end Kyle Rudolph (ankle/knee) is doubtful after returning to practice Friday on a limited basis. Safety Robert Blanton (ankle/knee) also returned to practice for the first time this week in a limited role and was listed as questionable for Sunday.
Defensive tackle Linval Joseph (illness) returned in a limited capacity and is probable along with defensive tackle Sharrif Floyd (knee), receiver Greg Jennings (hamstring), running back Matt Asiata (foot), defensive end Brian Robison (ankle), cornerback Xavier Rhodes (wrist) and safety Andrew Sendejo (thumb) are all probable on the team's injury report.
Follow Brian Hall on Twitter
---