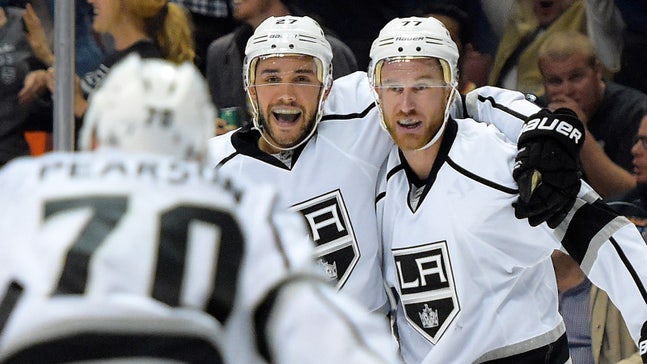 Kings return home knowing there's no time to let up
Updated
Mar. 5, 2020 1:39 a.m. ET

EL SEGUNDO, Calif. -- After two games in their second playoffs series of the postseason, the Kings find themselves in a considerably better position than they were in the last series. However, more than anyone, the Kings know that it can take only one game to change that. And the manor in which they have won both games against Anaheim in the Western Conference Semifinals has been anything but dominant.
The player that has been the most dominant in the series, goaltender Jonathan Quick, is the player they actually want to see less from going forward.
"A lot of it stems (from) Quickie. I think we're getting real solid goaltending right now and we're trying to limit their chances," said Kings defenseman Matt Greene. "But we've got to play better than we have in the last couple games. They've really been getting what they want in the offensive zone and we've got to try to limit their chances and not rely solely on Quickie."
Through two games, Quick has allowed three goals and stopped 69 shots. The Ducks are outplaying the Kings in the offensive zone and the depleted defense is tired of getting pushed around.
Ducks look to solve the Jonathan Quick riddle in Game 3
"You've got to make sure you're doing the right things to stop them and slow them down a little bit," Greene said. "They're a high-powered offensive team and we've got to pay more attention to all four of their lines, try and play a better team game and spend less time in the defensive zone."
The series now shifts back to the Staples Center on Thursday night. The Kings rarely lose in their own building but lost to the Ducks twice in the regular season on home ice and have a few other notable losses on their own turf as well.
"Coming home with a 2-0 lead, you're hopeful of it but you don't really expect it," said center Mike Richards. "We know how quick the series can change."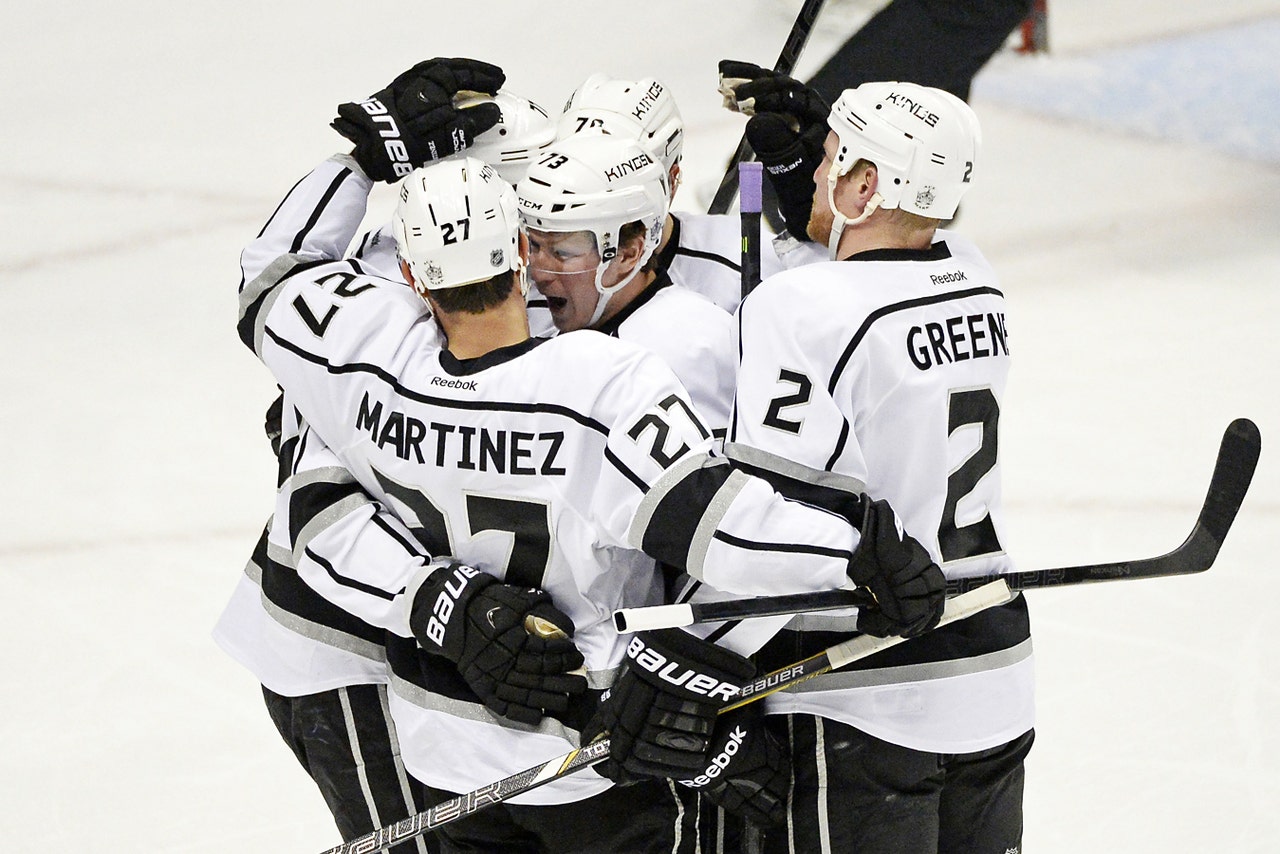 Kings on a roll, in control of Freeway Faceoff after Game 2 win
Schultz's L.A. debut
Defenseman Jeff Schultz received rave reviews from his teammates following Monday night's performance -- his first in the NHL in a year.
"It had been a long year," Schultz said."Like I said, didn't expect it. They were counting on me to come in and help the team and do my job. From the drop of the puck, I wanted to be ready. As the game went on, I felt more and more comfortable and felt I helped team last night."
Schultz, a former Washington Capital who was coached by Ducks head coach Bruce Boudreau, logged 19:58 on the ice and had two hits and two blocked shots. Injuries to Robyn Regehr and Willie Mitchell gave him an opportunity to play, following a season in the AHL and it's one of which he's hoping to take advantage.
"Going the whole year, being called up a couple of times and not getting the chance to play, to be thrown in the mix during the playoffs, it wasn't expected," Schultz said. "But it was exciting. Now it's just a matter of going out there and having the chance to play some more."
There were a few nerves but it's not his first postseason rodeo. He's ready to not only compete but contribute, as well. Although it's a small sample size, Schultz enjoys playing in Darryl Sutter's defense-first system.
"I felt as the game went on, the more comfortable I got, and I was just trying to do whatever I needed to do to help the team," Schultz said. "That works well as a five-man unit in all three zones. And I know there is always someone there for support when you get the puck. Communication is key and I think they do it really well."
Richards' drought continues
The Kings' Mike Richards hasn't scored a goal in over a month and he scored only 11 this season. Those are not the numbers that the formerly-feared sharpshooter is used to putting up.
"Frustrated is a good way to say it, I guess," Richards said. "Obviously scoring goals would be nice, I'm not going to lie, but you can't get frustrated. If you show frustration, that can kind of trickle throughout the team, too. It's not a selfish thing. It's not a personal thing."
At the moment, it's not really about Richards. He does have two points this postseason but stats aside, the former Philadelphia captain knows that in May, it's not about the individual.
"It's all about the team right now," he said. "It's all about winning hockey games. You want to contribute by scoring goals, but at the same time we're winning games right now and I've got to keep doing the same things to help the team."
---