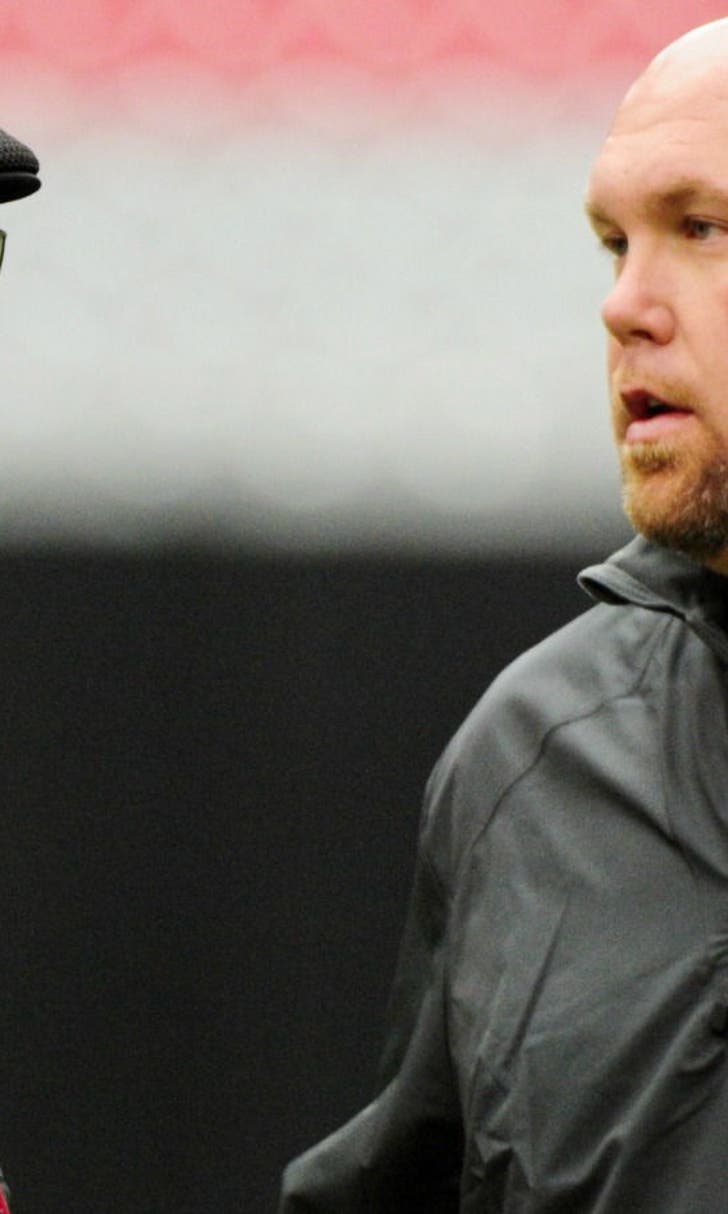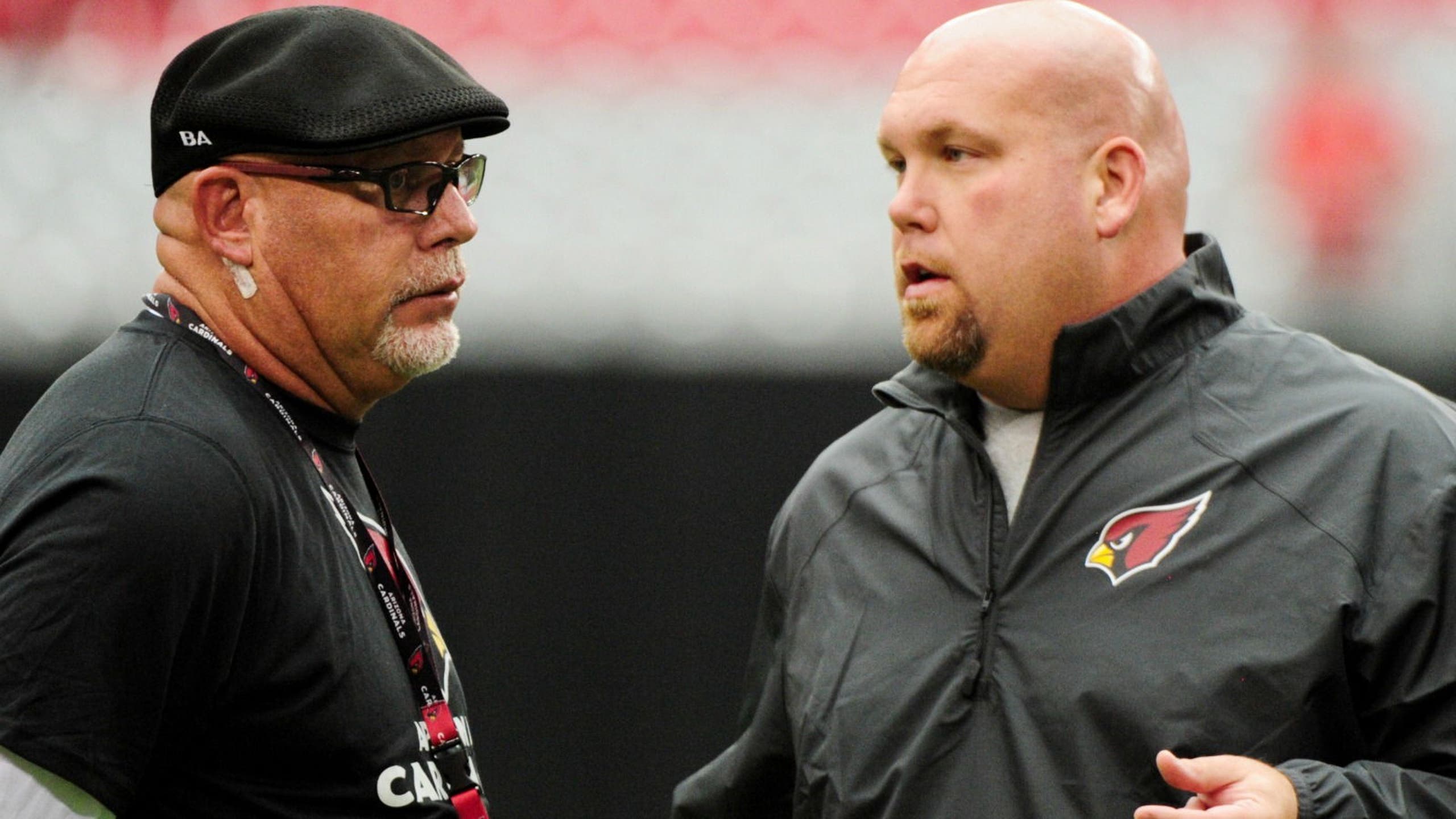 Keim, scouting staff play crucial role in Cardinals' success
BY foxsports • December 17, 2014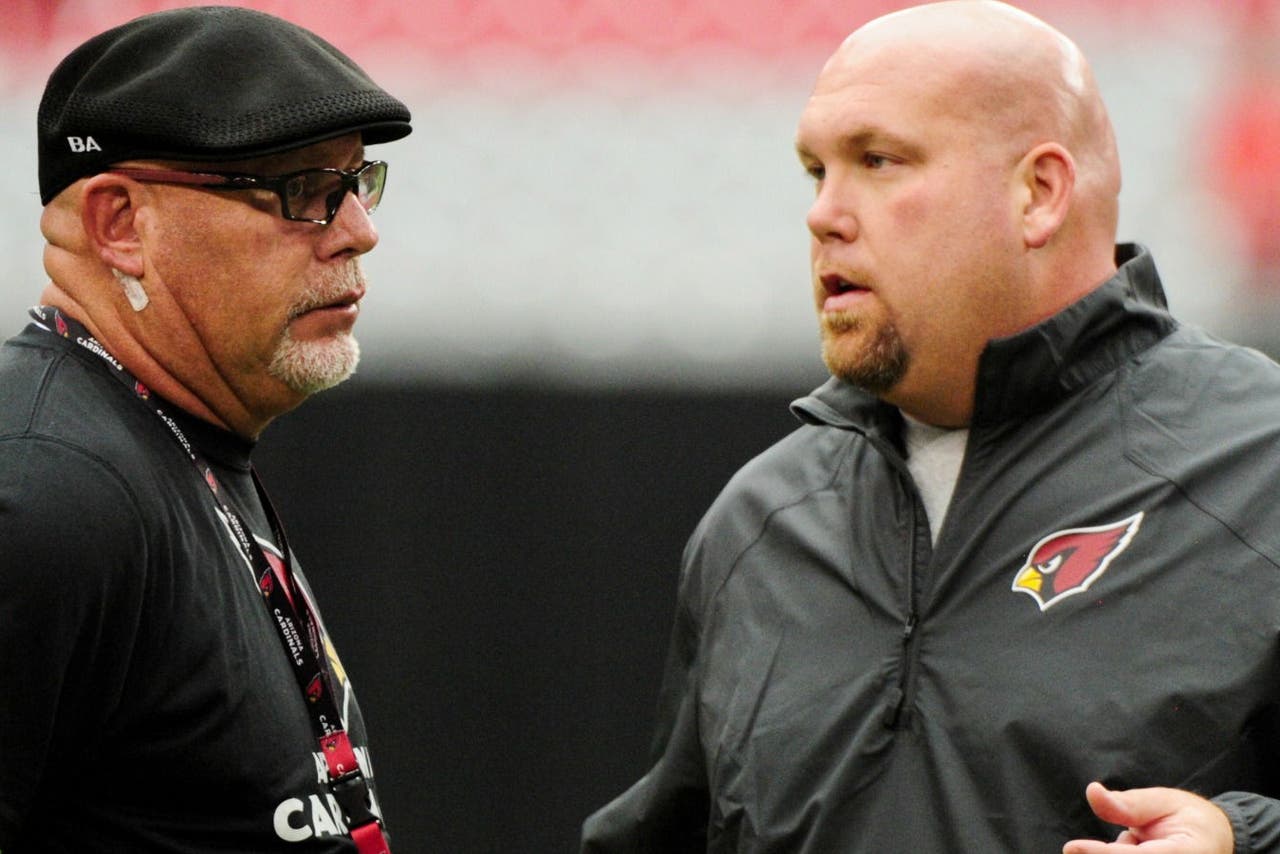 TEMPE, Ariz. -- If you have a limited appreciation for the importance of pro and amateur scouting in the NFL, the 2014 Arizona Cardinals should change your mind.
Since Jan. 2, Cardinals general manager Steve Keim has made 217 roster moves, adding players to the offseason and training camp rosters, the 53-man roster and the practice squad.
Some have stayed. Some have moved on. Some of the moves were made out of necessity due to injuries. Some of the moves were made with the inevitability of injuries in mind. Some were made to simply improve the roster.
Not all of the moves were successful, but Keim isn't shy about correcting mistakes. Given the Cardinals' myriad injuries this season -- 18 Cardinals have missed a combined 90 games through Week 15 -- where would they be without the job the GM, his scouts and staff have done evaluating and acquiring talent at the pro and college level?
"If Steve doesn't get executive of the year it's stolen from him because we wouldn't be here without the (scouting) group," coach Bruce Arians said Wednesday. "We're still making moves this week. It just proves the eye for talent that Steve has."
There is plenty of credit due director of pro scouting Quentin Harris, vice president of player personnel Terry McDonough, director of college scouting Dru Grigson and other members of the scouting staff. Arians and the coaches also have some say in personnel decisions, but Arians said it's minimal.
"Just give me a damn guy I can coach and get ready to play," he said. "If I have a background with a guy, I might bring a guy up, but I trust Steve totally."
That trust has been rewarded with a level of depth few teams can match. Spotrac.com compiled a list of the salary cap hits each team has on injured reserve this season. The Cardinals rank fourth with eight players taking up $28.8 million in cap space. The three teams ahead of them are the Giants ($34.7 million), the Rams ($30.6 million) and the Bears ($29.9 million). 
Those three teams will not go to the playoffs. Those three teams won't even have a winning record. The Cardinals (11-3) have the best record in the NFC and so much of that is due to the roster depth Keim and his staff have assembled to withstand the weekly wreckage of the NFL. 
It's a philosophy Keim knew he wanted to implement even before he was promoted to general manager in 2013.  
"Throughout the interview process the one thing I emphasized with (team president) Michael (Bidwill) was the need for bringing in players every Tuesday, not only to fill needs for the 53-man roster but to shore up future needs and on the practice squad," he said.
"I felt if we ramped up our efforts with additional player visit we would accelerate changes on the back end of the roster. Any time have you have flexibility to shuffle the last four to six players it gives you the opportunity to hit on more guys and so you get the Josh Mauros or the Tommy Kellys or even Larry Foote in free agency."
Keim said it is vital that he have a willing partner in Arians, who is always ready to plug in new pieces with the thought of improving.
"I could bring in 100 players but if he's not willing to give them a chance it doesn't matter," Keim said. "It's one thing I knew about Coach Arians before he arrived here and I think it's vital because my philosophy has always been that everybody stays in their specific lanes.
"When you cross over lanes, the lines get blurred where guys try to do each other's jobs and then you can have organizational dysfunction."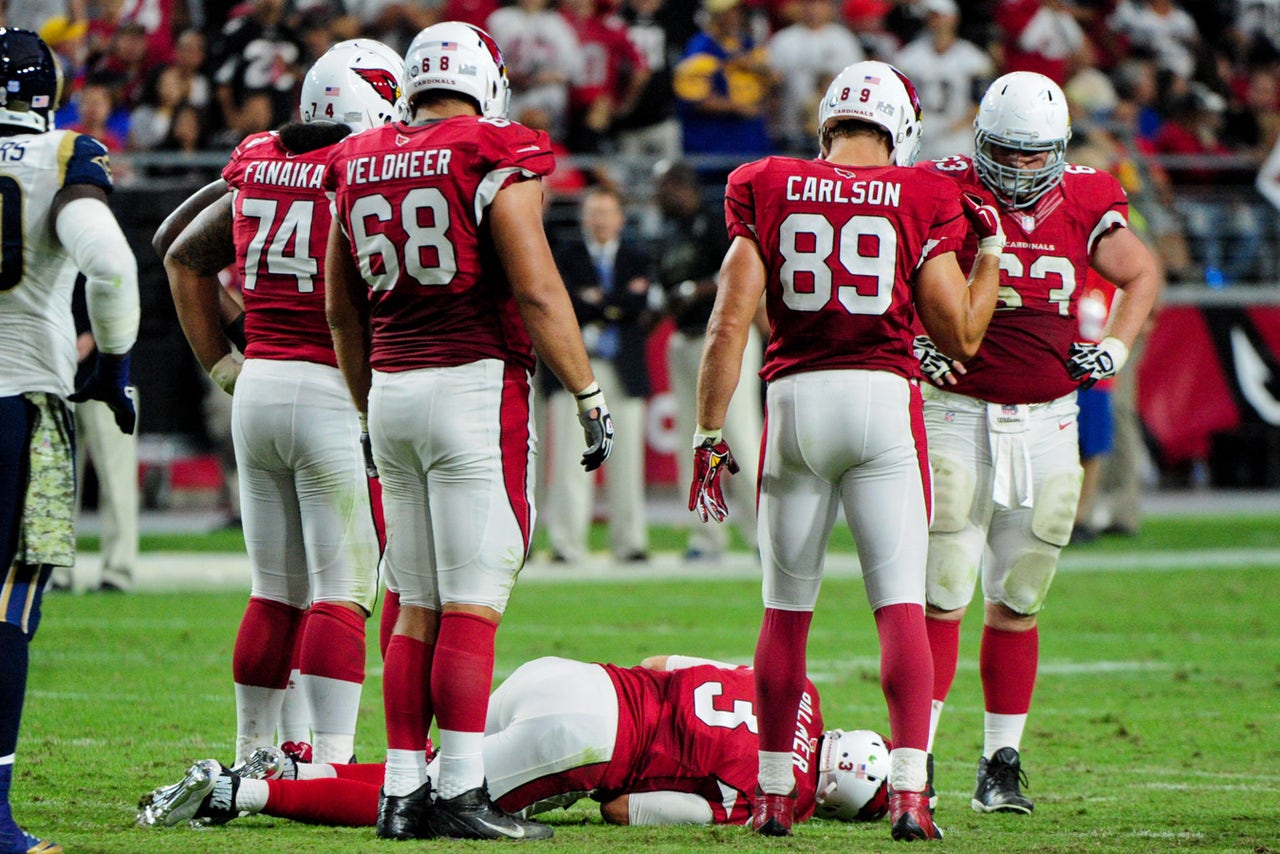 List of injured Cardinals players this season and their number of games missed to date (* - on injured reserve)
*DT Darnell Dockett (14)
OLB John Abraham (13)
*P Dave Zastudil (12)
*QB Carson Palmer (8)
OLB Matt Shaughnessy (8)
*TE Troy Niklas (7)
*DT Ed Stinson (5)
LB Glenn Carson (3)
S Tyrann Mathieu (3)
LB Alex Okafor (3)
LB Desmond Bishop (2)
DE Calais Campbell (2)
G Paul Fanaika (2)
WR Larry Fitzgerald (2)
*RB Andre Ellington (2)
RB Stepfan Taylor (2)
TE Rob Housler (1)
DE Frostee Rucker (1)
One of the hallmarks of Keim's tenure has been the one-year contract for veterans. It paid off handsomely with players such as linebacker Karlos Dansby, defensive lineman Frostee Rucker, linebacker Larry Foote and cornerback Antonio Cromartie. But some don't pan out, like strong safety Yeremiah Bell.
"One common thread with our one-year guys is they all had success previously and they have a chip on their shoulder to prove it again," Keim said. "But it's a humbling process. We've all missed and when I've missed, I've missed more so on the person than on the player."
So Keim files that information into the deep storage banks of his mind and the database the Cardinals keep on prior players that extends back 25 years. With more information and more lessons, he can make better decisions in the future. 
"When you're in a situation where you don't have success, it can be just as valuable to the learning process as having success," Keim said. "Some it is just trial and error but you learn what not to do, you build this index in your mind of what works and then you stick with that."
That maniacal attention to detail has become one of Keim's calling cards, but at some point, the simple reality is that some guys can evaluate talent better than others.
"You can't even argue that he's got a gift for it," Foote said. "It's crazy how many injuries we've had, but it's even crazier that we keep winning when we have all those injuries." 
It's hard to say which moves have been the most critical this season for the Cardinals, but here's a look at some of the vital ones.
How long have the Cardinals needed a left tackle? OK, it was a rhetorical question, but one that no longer matters after the offseason signing of Jared Veldheer to a five-year, $35 million deal. The Cardinals have allowed just 22 sacks this season, the fifth-lowest total in the NFL. Arizona had allowed 38 sacks through 14 games last season.
When cornerback Antonio Cromartie signed a one-year deal, some wondered if the Pro Bowler's best days were behind him, and if he could stay healthy coming off a serious hip injury. The Cardinals have given up yards in the passing game (often because teams had no choice due to deficits or an inability to run), but other than a poor game in Denver, Cromartie has been worth the gamble, allowing the Cardinals to put their corners on islands and let defensive coordinator Todd Bowles bring the heat on quarterbacks.
The Cardinals lost both starters in the offseason. Karlos Dansby departed unexpectedly in free agency when Cleveland offered him a four-year deal, and Daryl Washington was suspended for at least one season for violating the league's policy on substance abuse. Keim signed veteran Larry Foote to a one-year deal, the Cards inserted 2013 second-round pick Kevin Minter in some situations and used 2014 top pick Deone Bucannon as a linebacker in other situations to fill the void. Foote is second on the team with 80 tackles and Bucannon is third with 72. They've combined for four sacks, a fumble recovery and an interception.
The Cardinals lost end/tackle Darnell Dockett to a season-ending ACL tear in the preseason. Frostee Rucker was hampered by a calf injury early in the season but has played so well that there has been no noticeable drop-off from Dockett. Keim has also dragged good mileage out of veteran Tommy Kelly (who signed a one-year deal in August), and rookie Ed Stinson had a terrific year before a toe injury landed him on season-ending IR on Tuesday.
2013 sacks leader John Abraham went on season-ending IR with reported concussion issues; the other starter, Matt Shaughnessy, missed eight weeks with a knee injury. The Cards missed Abraham's pass rushing abilities for a while, but they have solved that issue of late, and much of it has to do with 2013 fourth-round pick Alex Okafor, who is tied with defensive Calais Campbell for the team sacks lead at seven.
When Andre Ellington was lost for the season with a sports hernia, most analysts figured the Cardinals' struggling offense was doomed without its key player. Then Arizona elevated running back Kerwynn Williams off the practice squad, inserted 2013 top pick Jonathan Cooper at left guard ... and the running game took off. Williams became the first Cardinals back to reach 100 yards rushing in a win over the Chiefs, then teamed with Stepfan Taylor in a 143-yard effort against the Rams. 
Bruce Arians had always insisted that Drew Stanton knew the offense well enough to operate the Cardinals efficiently if Carson Palmer were to go down. Until this season, the coach's word was all the proof anyone had. Stanton filled in when Palmer was sidelined earlier this season with a shoulder injury and led the team to a 2-1 record. He took over when Palmer was lost for the season with an ACL tear and led the Cards until he suffered a sprained ACL and Grade II MCL sprain against the Rams last Thursday. Now it's Ryan Lindley's turn. Will another seemingly insignificant roster move pay big dividends for the Cardinals as they chase the NFC's top seed?
-- Punter Drew Butler replaced Dave Zastudil, who is on IR with a groin injury.
-- Kicker Chandler Catanzaro beat out veteran Jay Feely in training camp and opened the season with an NFL record-tying 17 straight field goals. He just won his second NFC Special Teams Player of the Week award after hitting all four attempts against the Rams.
-- With starter Tyrann Mathieu still recovering from offseason knee surgery, 2013 rookie free agent Tony Jefferson filled in and the Cardinals secondary didn't miss a beat. Jefferson is fourth on the team in tackles with 71 and has a sack.
Follow Craig Morgan on Twitter
---