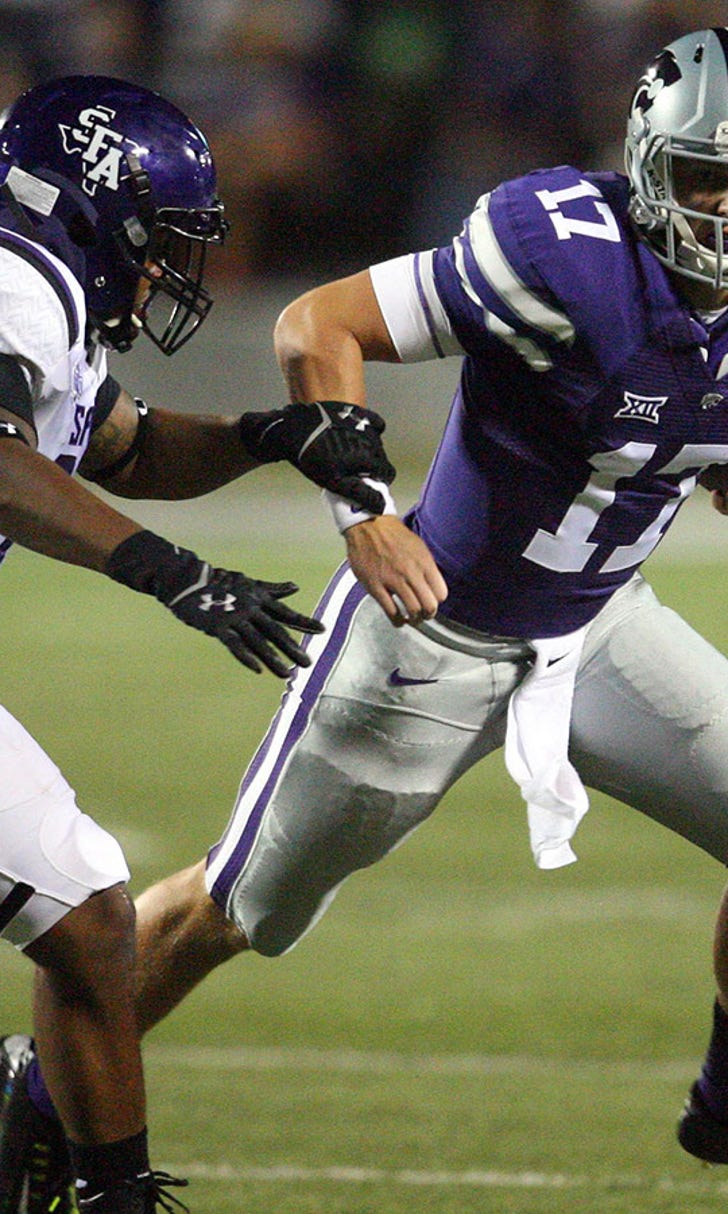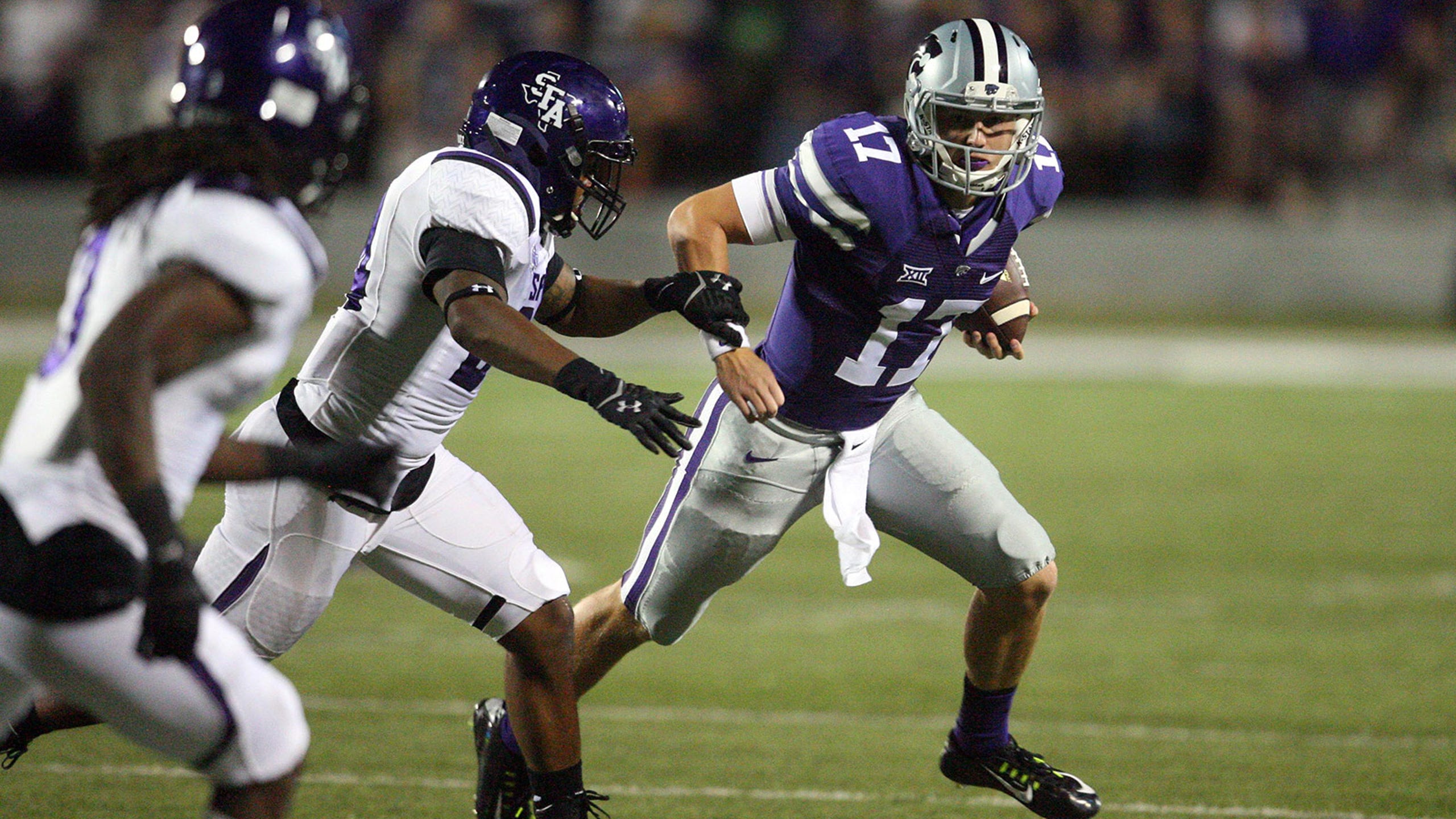 Kansas State's Ertz wins starting QB job for game against No. 8 Stanford
BY foxsports • August 29, 2016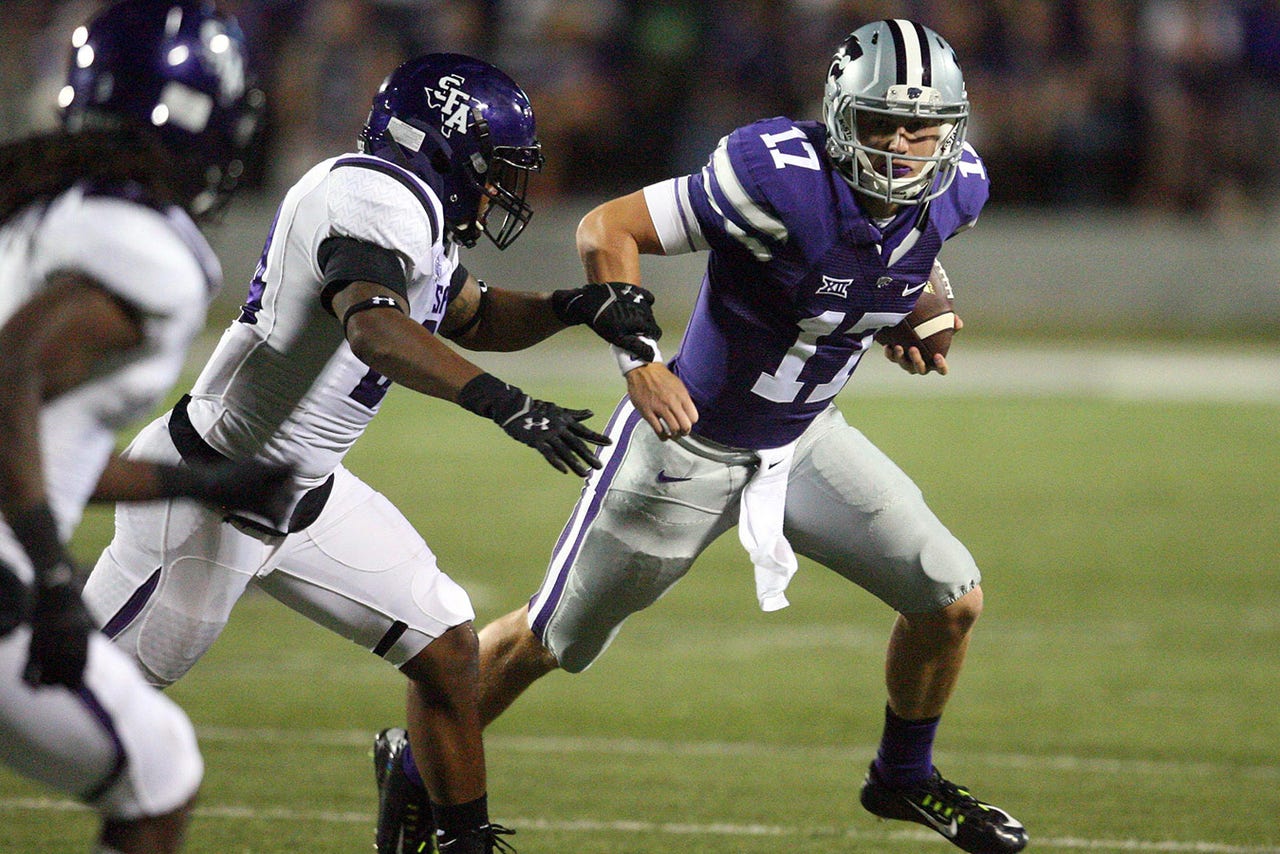 MANHATTAN, Kan. -- Jesse Ertz is exactly where he started last season for Kansas State.
He hopes the similarities end there.
The junior quarterback won a three-way competition for the starting job against No. 8 Stanford on Friday night, resuming the role he had for two plays last season. Ertz hurt his knee in the opener against South Dakota, then managed one more snap before his year was over.
"He's in all reality just been more consistent than the other two," Kansas State coach Bill Snyder said in making the announcement Monday. "That's extremely important to us."
Ertz was considered the front-runner for the job, but the competition with Joe Hubener -- who was the starter most of last season -- and Alex Delton remained tight throughout fall camp.
Snyder said that Ertz only pulled away from the other candidates in the last week.
"It really did go for an extended period of time," he said. "It was one of those things, if you could envision it, one day you say, `This guy lit it up today,' the next day it was somebody else, the next day it was somebody else. There was that inconsistency of who was day-in and day-out at the top of the list, based on his performance that day."
Ertz may best fit the mold of Kansas State quarterbacks, too.
The junior from Burlington, Iowa, was a prolific passer in high school who also has the ability to break down defenses with his feet. He may not have the flash of Ell Roberson or the power of Collin Klein, two other dual-threat quarterbacks who had great success at Kansas State, but he at least has enough shimmy to keep opposing coaches off kilter.
"Jesse has a huge upside because of his speed, his accuracy throwing. He obviously knows the offense extremely well at this time," Kansas State offensive coordinator Dana Dimel said. "As you remember the first game last year he was a starter, so you have a returning starter as far as knowledge goes, but you don't have a returning starter as far as experience goes. His biggest attributes are his knowledge of the offense and his overall speed as a runner."
He also has shown the kind of natural leadership the Wildcats lacked last season.
"He works really hard and he's competitive. Even in conditioning, he pushes everyone really hard," Kansas State wide receiver Byron Pringle said. "He will run it and take the responsibility. If you are right, he will tell you that you are right."
Hubener has the best arm of the three quarterbacks, but he was wildly inconsistent last season. He was even benched at one point and wide receiver Kody Cook took the snaps. Delton is the most intriguing of the three prospects if only because he is the least well-known of them. The redshirt freshman also hurt his knee and missed most of last season.
While most pundits have pegged the Wildcats for the bottom half of the Big 12, there is a sense of optimism surrounding the program. They should have one of the league's best defenses, and with improved quarterback play could have enough offense to keep them in most games.
Facing the Cardinal on the road is certainly a daunting test right out of the blocks.
"I think they're excited about it. They're anxious to play," Snyder said. "They've gone through what most players consider a difficult period of time, going through two-a-day practices and meetings all day. it's certainly demanding, and they're anxious to do what they like to do and that's play on game day. I think the enthusiasm is good in that respect."
---
---