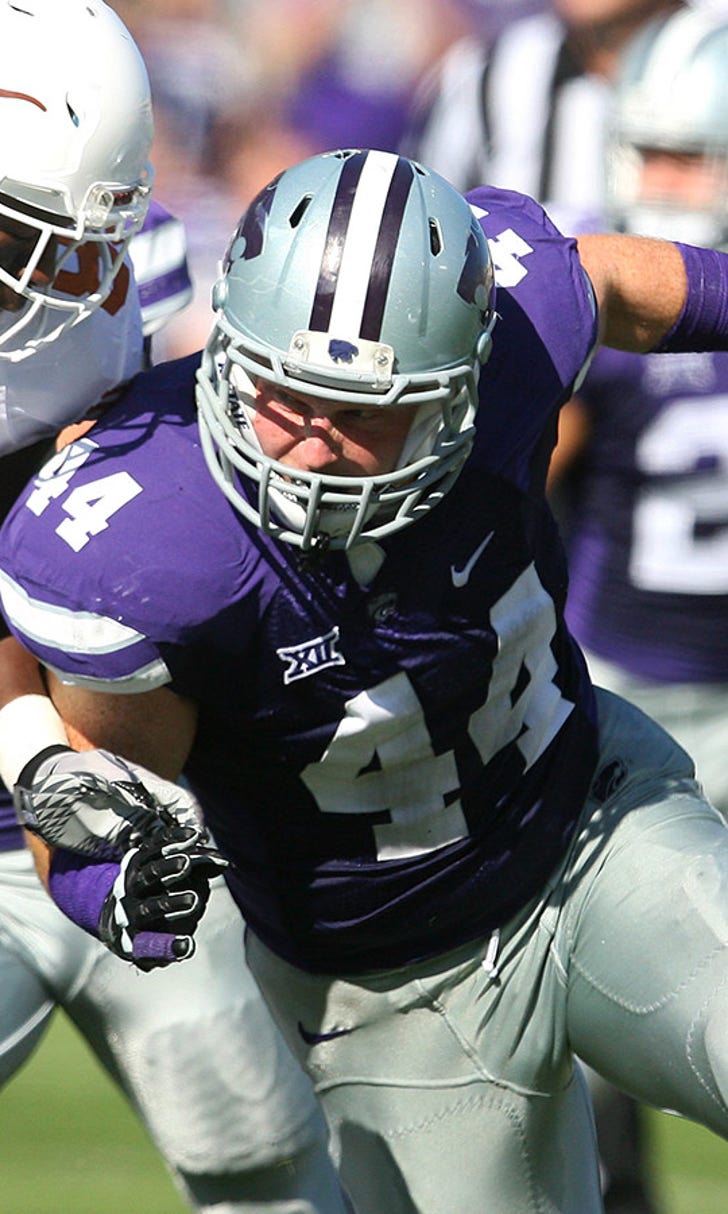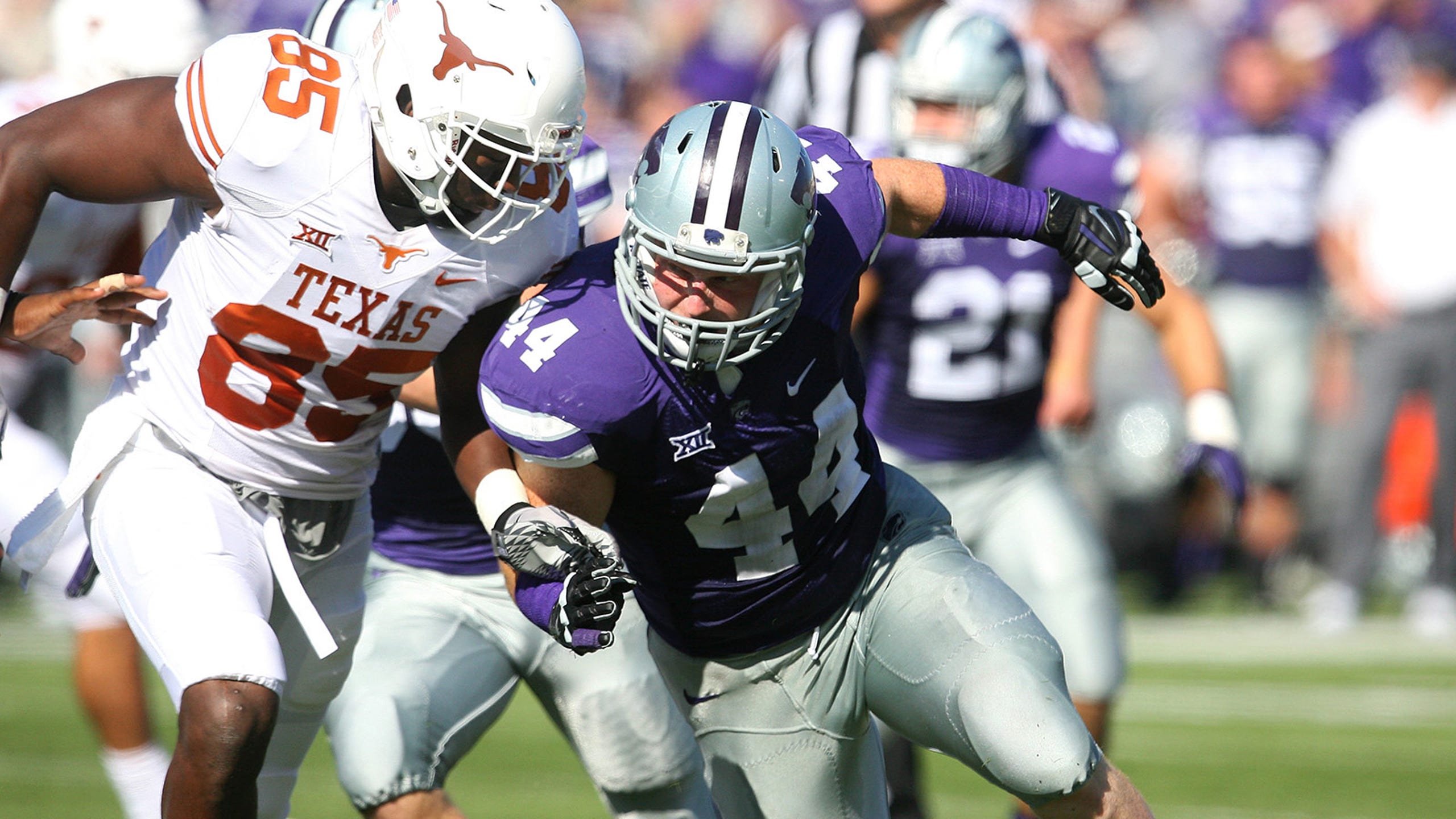 Kansas State not worried about playoffs yet
BY foxsports • October 26, 2014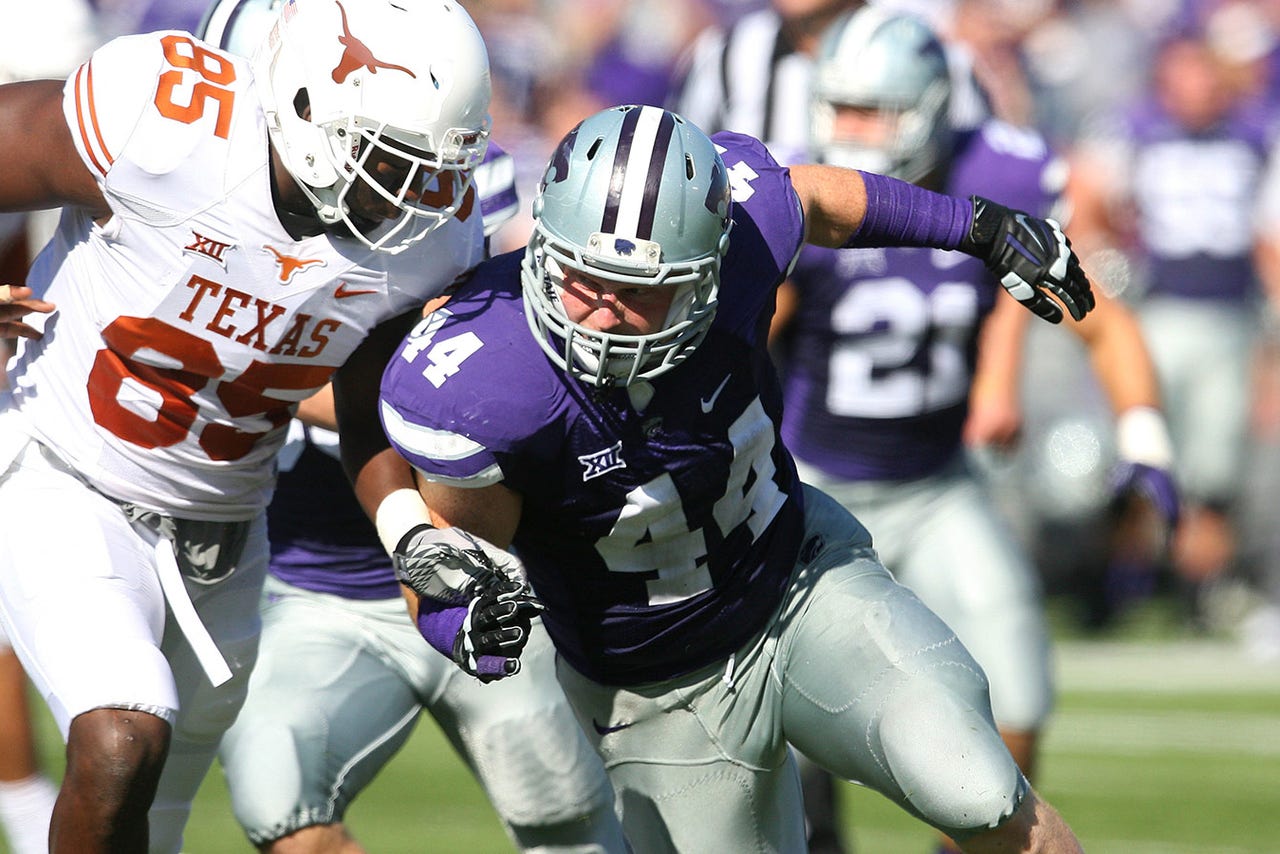 MANHATTAN, Kan. -- Don't expect Kansas State coach Bill Snyder to be waiting in breathless anticipation for the first college football playoff ranking to be unveiled Tuesday night.
That goes for the rest of the No. 11 Wildcats, too.
After his team dealt Texas its first shutout defeat in more than a decade Saturday, Snyder spent several minutes discussing the new system to crown a national champion. He lamented the fact that all anybody will care about are the top four teams that will play in semifinal games, and how that has made more than 100 teams an afterthought on the national scene.
It doesn't matter that Kansas State, its only loss to fourth-ranked Auburn, is creeping into that four-team discussion. The Wildcats (6-1, 4-0) are the lone unbeaten team left in the Big 12.
"I mean, I'm not unlike most people," Snyder said. "In my office, I'll have some games on this afternoon while I'm watching tape, and see parts of games, and the dialogue will be -- and ESPN is guilty as anybody. I've already told them. They know how I feel. The dialogue isn't anything except, you know, 'Who is going to be in the playoff?'
"And that sells space. I understand that," Snyder continued. "It's just the way it is, people say. But I think there still needs to be something that says, 'Appalachian State lined up and played great football today against so-and-so.' All that gets lost in the shuffle."
It was hardly the first time that Snyder has preached about the game's changing nature.
Before the season, the 75-year-old coach bemoaned at length the way schools have "sold out" to television. He railed against the athletics arms race that has resulted in millions being poured into facilities, including the football stadium that bears his own name at Kansas State. Snyder even said at the time that he had qualms about the inaugural college football playoff.
That opinion hasn't changed, despite years the new system could have benefited the Wildcats.
In 1998, they were unbeaten heading into the Big 12 title game against Texas A&M. They wound up squandering a late lead and losing in double-overtime, a loss that these days might not have dropped them out of the four-team playoff. Back then, it relegated them to the Alamo Bowl.
Two years ago, Kansas State had climbed to No. 1 in the BCS standings. The following week, the Wildcats lost to Baylor on the road. They bounced back to wrap up the Big 12 title two weeks later against Texas, but again missed out on a chance to play for the national championship. They wound up playing in the Fiesta Bowl, where they lost to Oregon.
Kansas State wide receiver Curry Sexton, who was on that team in 2012, said the loss to Baylor is why he refuses to think about the new playoff ranking that will be released Tuesday night.
"It's still October. There's still a lot of football left to be played. You start looking at polls, you're going to get beat," Sexton said.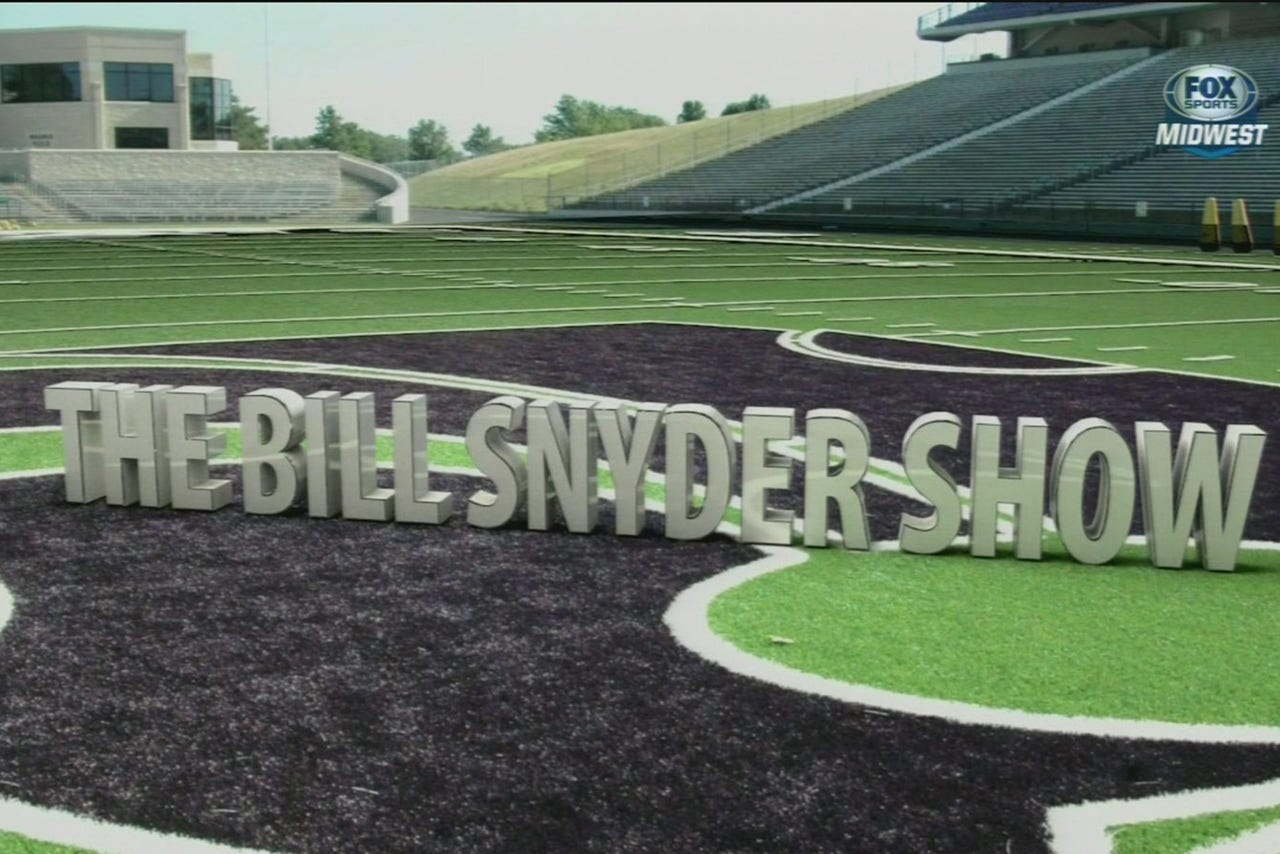 Watch The Bill Snyder Show all season on FOX Sports Kansas City. Check your local listings for air times.
Besides, Kansas State still has some tough games ahead.
First up is Oklahoma State on Saturday, followed by trips to No. 10 TCU and No. 20 West Virginia. The Wildcats return home to face Kansas, then wrap up the season at No. 12 Baylor.
"It doesn't matter where people have you at the beginning of the season, or during the season. It's where they have you at the end of the season," Kansas State linebacker Jonathan Truman said. "It matters where they're forced to put you at the end of the season, based on your performance."
Spoken just like the silver-haired fox who coaches his team.
To be fair, Snyder understands that television networks need to make money. He gets that TV has allowed more fans to see more games than ever before. He realizes that in many ways players receive more opportunities and are treated far better now than they were a decade ago.
But that doesn't mean he'll be parked in front of his TV on Tuesday night.
"It's not anything but, 'OK, who are the top four teams?' That's it," Snyder said. "That's the whole thing, and that's too bad."
---