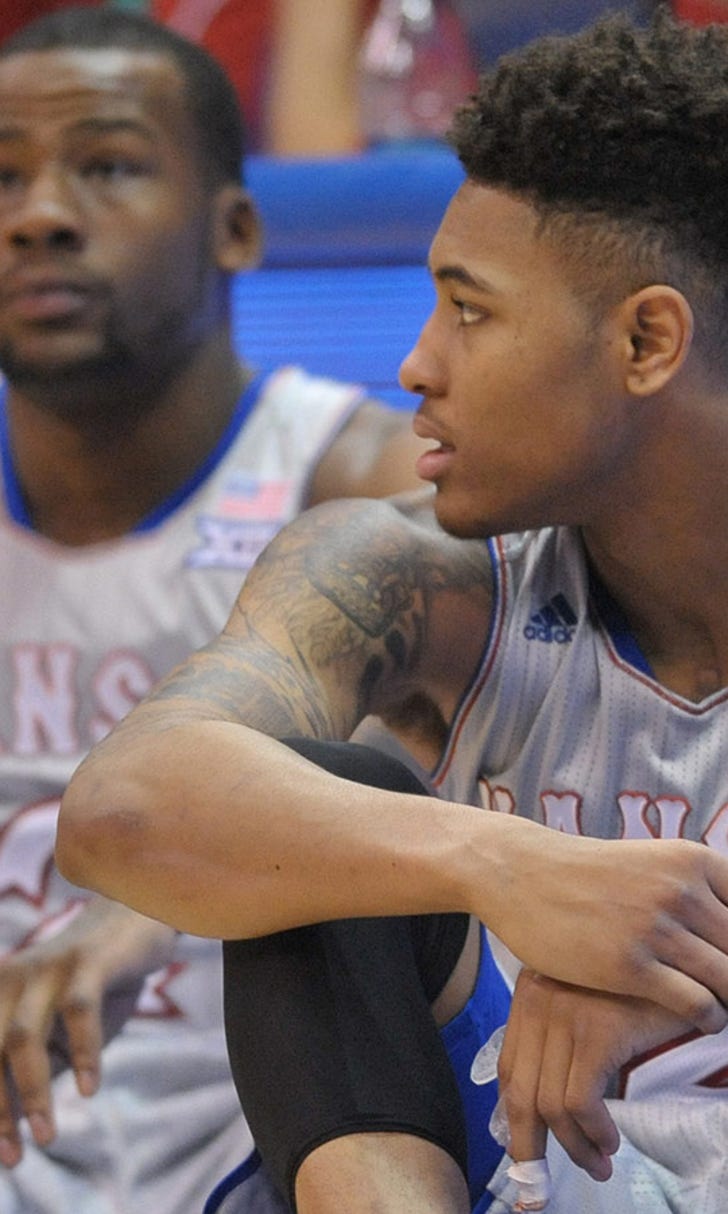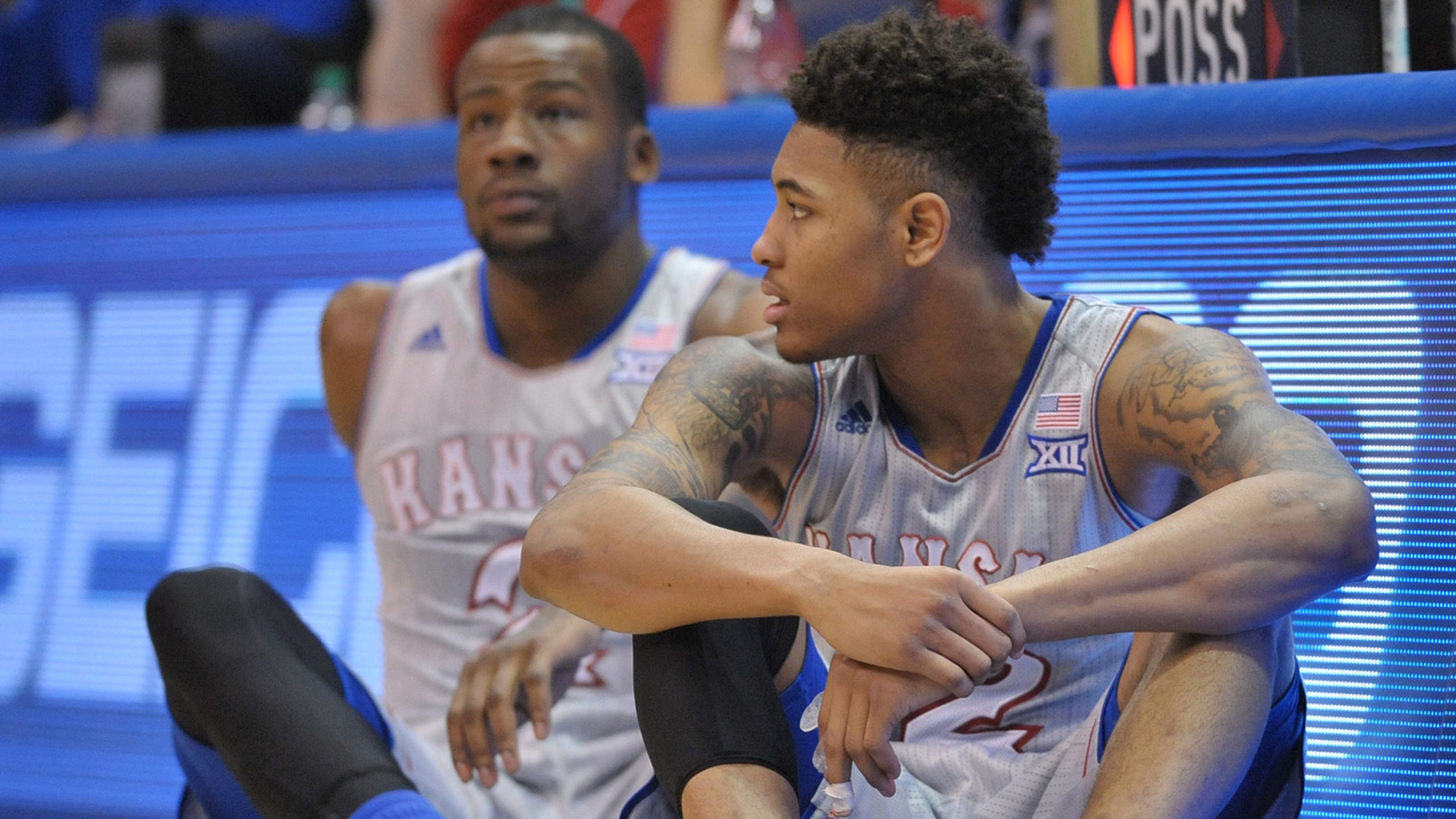 Kansas isn't the Big 12 favorite? Ha! We'll believe it when we see it
BY foxsports • January 6, 2015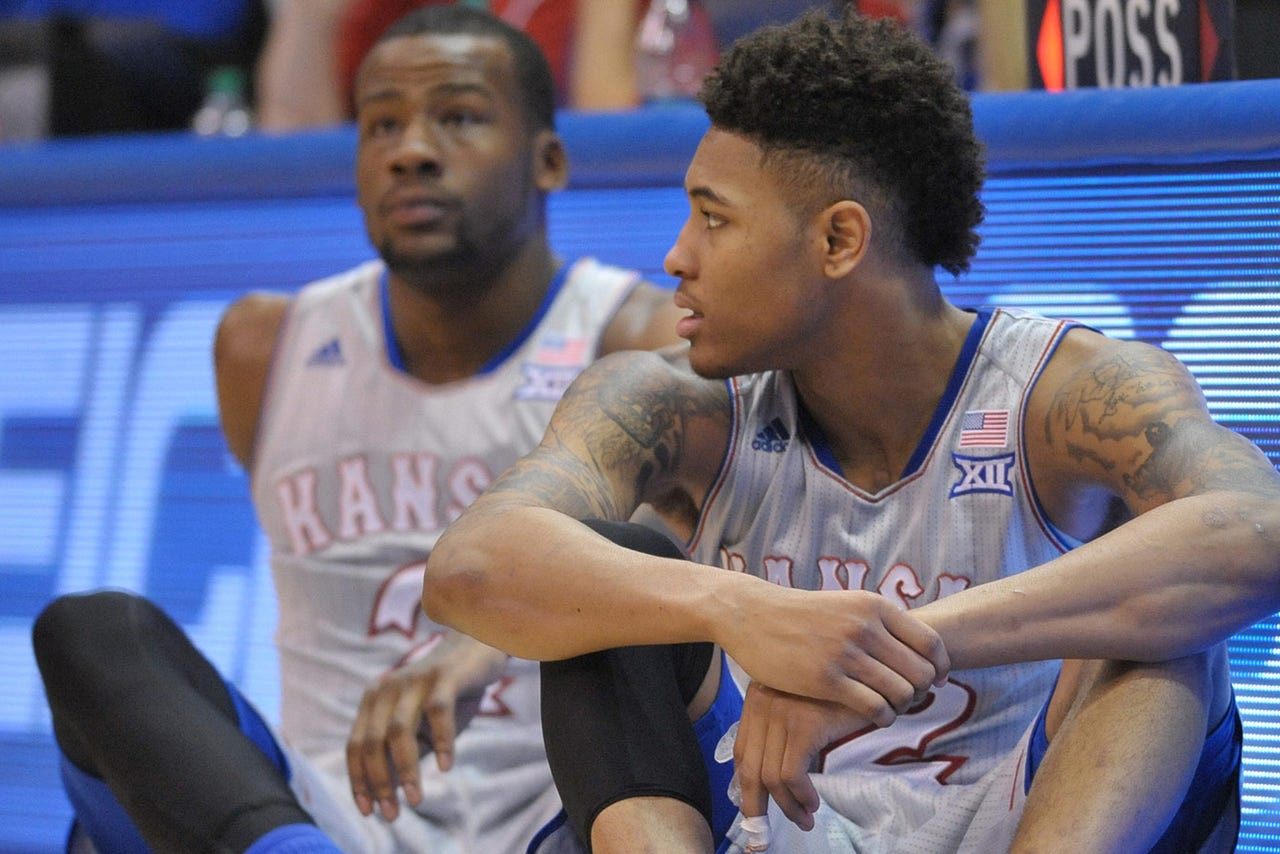 KANSAS CITY, Mo. -- Oh, sure, the cool kids doubt them. It's hip and rad and all those other pimply hyperboles. When Kansas wins, it wins, same as it ever was. Not news. When the Jayhawks lose, ah, there you go -- it leaves a mark, a hot iron brand in the back of the cortex. Kentucky. Temple. For all the acres upon acres of armor, the focus is on the chinks.
Sorry. Not sold yet. Fool me once, shame on you. Fool me 10 times, shame on Ken Pomeroy.
No. 12 Kansas opens pursuit of Big 12 conference title No. 11 (in a row) on Wednesday night in Waco, and the narrative creeping into the conversation locally is that the Jayhawks might be as vulnerable as they've ever been under coach Bill Self.
Maybe so. But we're going to double down on 11 anyway.
The counter-argument is sound enough: When KU (11-2) is bad, the look has been very, very, very, very, very bad. Even as a junior, Perry Ellis' actions still speak infinitely louder than his words, and when he vanishes (four points versus Kentucky, five at Temple), the Jayhawks tend to follow suit. The light seems to have come on for Kelly Oubre, but it sort of flickers with the likes of Wayne Selden and Cliff Alexander.
And yet it's hard to see many schools, if any, trotting out a roster that can beat the Jayhawks at Allen Fieldhouse, where The Ghosts of The Phog -- usually worth anywhere from a 10-to-15-point swing in favor of the hosts, depending on the seance -- have rarely been icier. By the same token, this is a bunch -- Oubre and Alexander, ceilings as high as the moon, are still freshmen -- that could do any number of things on the road on any given night. Including curl straight into a fetal position.
Plus, the path for the next nine weeks appears to be anything but kind. As of early Tuesday afternoon, six Big 12 teams ranked among the KenPom.com Top 25, the biggest cluster of quality among the Power Five basketball conferences. (The ACC had five, although four reside inside the Top 10; the Big Ten had four; the SEC, two; the Pac-12, two.) The Big 12 cumulative league Ratings Percentage Index of .5938 tops all of Division I, followed by the Big East (.5901) and the Big Ten (.5722).
Of the 10 schools on the dance card, eight can make a legitimate NCAA Tournament claim (for now), based on their pre-conference resumes. TCU finds itself 13-1, and even with Kansas State (7-7, 0-1) trying not to implode and Texas Tech (10-5, 0-2) continuing to rebuild, every junket on the circuit will be, at the least, one hell of a fight.
"We've won the league, or shared it, 10 times in a row, and this (will) be the hardest year for us to win the league," Self said earlier this week. "I really believe that. Whomever wins it this year is going to earn it."
And they'll do it the hard way. TeamRankings.com's latest computer projection has Oklahoma (11-3, 2-0) ultimately taking the loop with five league losses, followed closely by West Virginia (projected at 12-6), then a cluster of KU (projected at 11-7), Iowa State (11-7) and Texas (11-7).
The 16th-ranked Sooners might have the league's best inside-outside combo in forward Ryan Spangler (8.1 rebounds per game) and guard Buddy Hield (15.8 points per game). Lon Kruger's Boomers already took care of Baylor (11-2, 0-1) at home and, in the first eye-opener of league play -- it was an eye-opener nationally, too -- went to Austin and defrocked No. 10 Texas, 70-49, on Monday night. West Virginia (14-1, 2-0) is 14th nationally, has won 14 of its first 15, opened league play with two wins, and boasts the loop's top guard in Juwan Staten.
Iowa State (10-2) hasn't gone anywhere but up under Fred Hoiberg, while the Longhorns (12-3, 1-1) boast arguably the circuit's most talented roster, sneaker for sneaker, the vogue pick to pluck Self and the Jayhawks off their perch.
At least, until Oklahoma chewed 'em up and spat 'em right back out again.
"I think you can talk about (a title), but I don't think you can obsess over that as much as you've got to worry about the today," Texas coach Rick Barnes said. "And understand that we've only got so many opportunities to go out and play. But, yeah, I think our team is a confident team. To win in this league -- this league is brutal and you've got to be ready to play every single night. And if not, you're not going to win."
"All that outside stuff is just that," 'Horns forward Jonathan Holmes added. "We're not intimidated by anybody, any team. (We're) just going to try to get better every day, and just see what happens."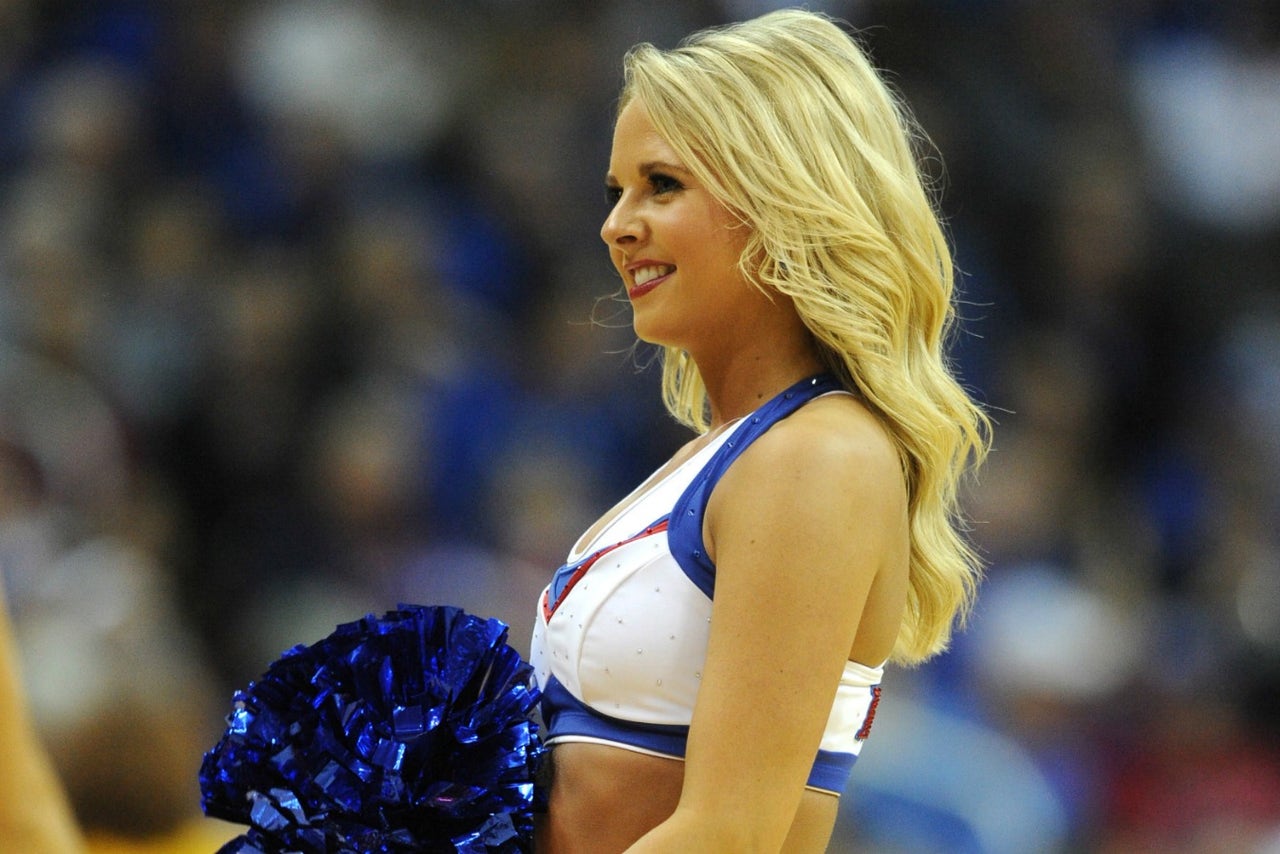 Lookin' good! Check out our gallery of Big 12 hoops cheerleaders.
Because if we've learned anything about the Big 12 of late, it's on two fronts:
1. Expect the unexpected. Over a 10-year span ranging from 2004-05 through '13-14, eight different schools have finished among the league's top four slots -- and that's not counting former conference stalwarts such as Missouri and Texas A&M.
2. Expect the Jayhawks, somehow, some way, no matter the bumps along the road, to wind up with some silverware once the dust finally settles.
"Here's what's impressed me most of all, and I think what separates our league," Barnes continued. "I don't know if it's ever fair if you've got divisions (like the) ACC. That (KU has) won it since we've gone to a round-robin format, that's what's impressed me more than anything.
"I mean, you can think about it, and talk about it. But the fact is, you've got to do it."
The talk is that the Jayhawks might be a paper tiger. Proving it, though, proving it over the long haul, now that's another matter. Baylor could throw a spanner in the works Wednesday night, of course, and the free-for-all is officially on.
But if not, watch out.
Or rather, watch out for more of the same.
You can follow Sean Keeler on Twitter at @SeanKeeler or email him at seanmkeeler@gmail.com.
---