Junior Galette and Cam Jordan: Pass Rush Specialists
Published
Aug. 3, 2014 4:50 p.m. ET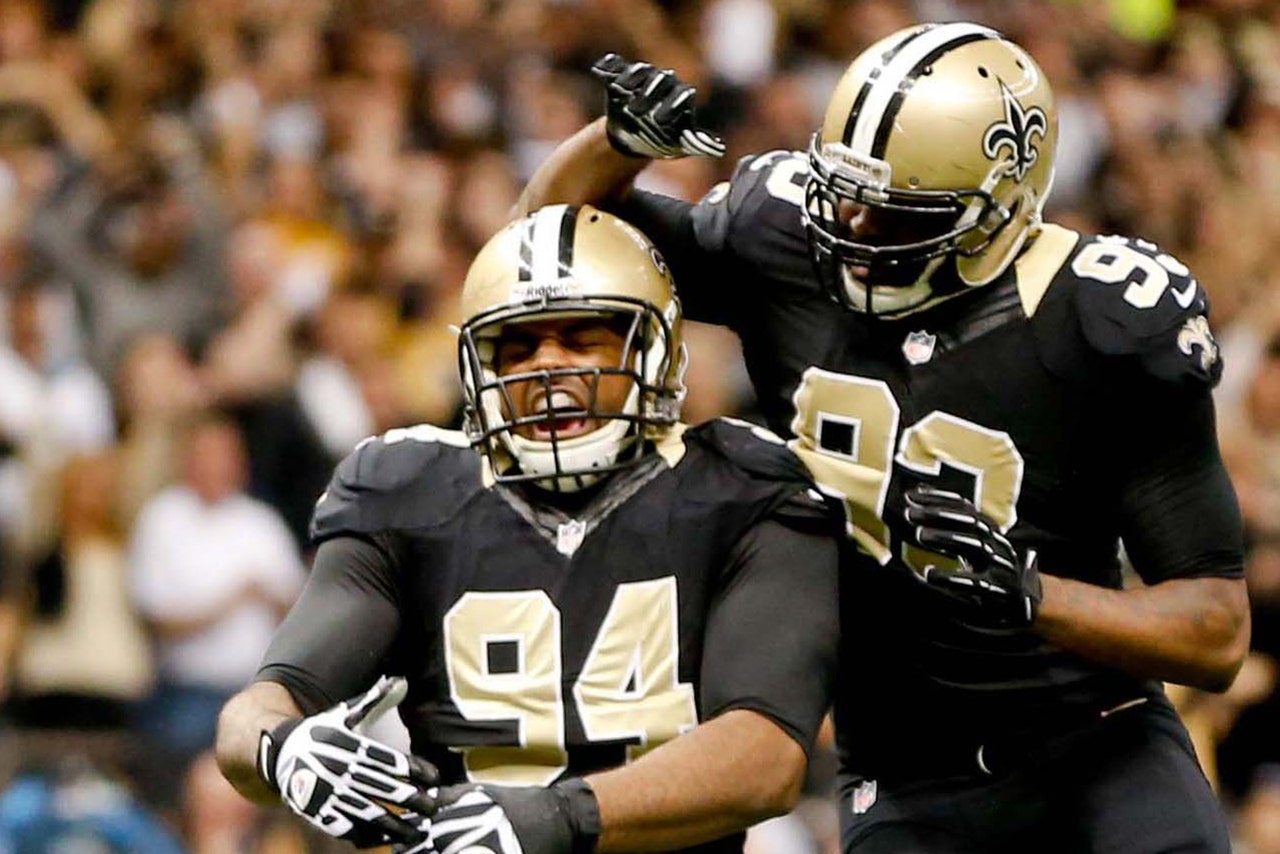 Last season, the Saints' Cam Jordan (12.5 sacks) and Junior Galette (12 sacks) were the only duo in the NFL to record 12 sacks or more each, although the accomplishment went widely unheralded beyond New Orleans.
The last time two teammates each recorded 12-plus sacks in the same season: DeMarcus Ware and Greg Ellis for the 2007 Dallas Cowboys.
In 2014, the Galette/Jordan tag team is looking to build on its success, thanks in part to the element of surprise. Few people are talking about their accomplishment last season or their potential in 2014.
"If they're not then it's better for us," Galette said. "You're coming to surprise, then it's just better for us. We're going to keep letting loose. If they don't know now, then they will next year."
Last season's 12 sacks equate to a crucial growth spurt in Galette's personal development.  He recorded five sacks in 2012 and four-and-a-half in 2011. The Haitian native says it's no coincidence his sack total sky-rocketed as Jordan, a 2011 first-round pick for the Saints, came into his own. For Galette, a 2010 undrafted product of Stillman College, a complimentary bookend is imperative to his own success in the game of rushing the passer.   
"If you look around the league and see all the teams that have two or three more dominant pass rushers, those are the teams that are just dominant overall," Galette said. "You look at a team like San Francisco or Baltimore, they have two or three pass rushers that just come in and rotate. Cam coming off the other edge just helps me out, and we just help each other out."
Galette and Jordan have already spent time discussing the high expectations they have for themselves this season as they hunt down quarterbacks. Each one will motivate and challenge the other.
"We feed off of each other," Galette said. "If he says he's going to get one every game, I say, 'I'm going to get two every game.' It might sound unrealistic, but it pushes me. If I don't get two a game, I might end up getting one a game. I set almost unrealistic goals and just land halfway, and it's pretty dominant."
The immediate goal the entire defense is chasing this season is creating more turnovers. Last season, the Saints were 29th in the league in takeaways, 4th fewest with 19. Seattle topped the list with 39.
"Turnovers. Takeaways. We've got to take away the ball," Galette said. "Like Seattle, that loss still haunts us. We're still mad about, beating ourselves up about it because we feel like if we had a turnover or one or two takeaways that game, it would've been a whole different game. But that's the past, and we know that now we have to take the ball away. We can't just be a dominant defense and get off the field. We have to get the ball back in Drew's hands, number one offense, for them to keep going."
Galette believes that mission is sparked up front defensively to begin with, by what himself and Jordan can deliver to opposing quarterbacks.
---