Jordan puts on 'Picasso' performance defensively
BY foxsports • November 16, 2014
DeAndre Jordan's defensive performance against the Phoenix Suns was so all-encompassing that head coach Doc Rivers compared it to the expensive paintings of one of the greatest artists of the 20th century.
"I thought this was a Picasso," Rivers said following the Los Angeles Clippers 120-107 win on Saturday. 
Is there anything better than having your play be compared to a masterpiece? Well, no, but Rivers continued to gush over his seven-year center.
"I thought he was the star of the game," Rivers said. "D.J. not only hit the boards, he changed shots. He was everywhere. I mean, his energy tonight was amazing. He was a one-man wrecking crew.
"I don't know how many blocked shots he had, but it felt like he had 30. And the ones he didn't block, he changed. They were throwing shots all over the place because of it."
Rivers was off by 23 -- Jordan merely had 7 blocks -- but his point was well taken. Jordan dominated the paint on both ends of the floor against the undersized Suns, adding 12 points and 18 rebounds for a near-triple double.
Anything Jordan adds offensively is gravy, but it's his ability to block shots and deter countless others that has him among the league's handful of elite rim protectors. The Suns were visibly altering their shots whenever Jordan was in the vicinity.
"We only shot 38 percent," Suns coach Jeff Hornacek said of his team's offensive struggles. "DeAndre Jordan did a great job in the first half of challenging shots."
After a subpar start to the season, including scoring in single digits and grabbing 10 rebounds or less in three of his first four games, Jordan has begun to find his rhythm. Over the last four games, he's averaging 10.3 points, 14.5 rebounds and 3.8 blocks -- numbers on par with last season's breakout averages of 10.4 points, 13.6 rebounds and 2.5 blocks.
But the biggest bonus of all?
Jordan never misses games, meaning the Clips can consistently rely on his defensive presence from night to night.
Jordan has the longest streak of consecutive regular-season games among players (248), and is one shy of tying Freeman Williams for third place in franchise history behind Randy Smith (595) and Michael Brooks (293).
"D.J. is one of those guys that thankfully doesn't miss games," Chris Paul said. "I almost couldn't imagine him not out there, because he covers so much on the defensive end.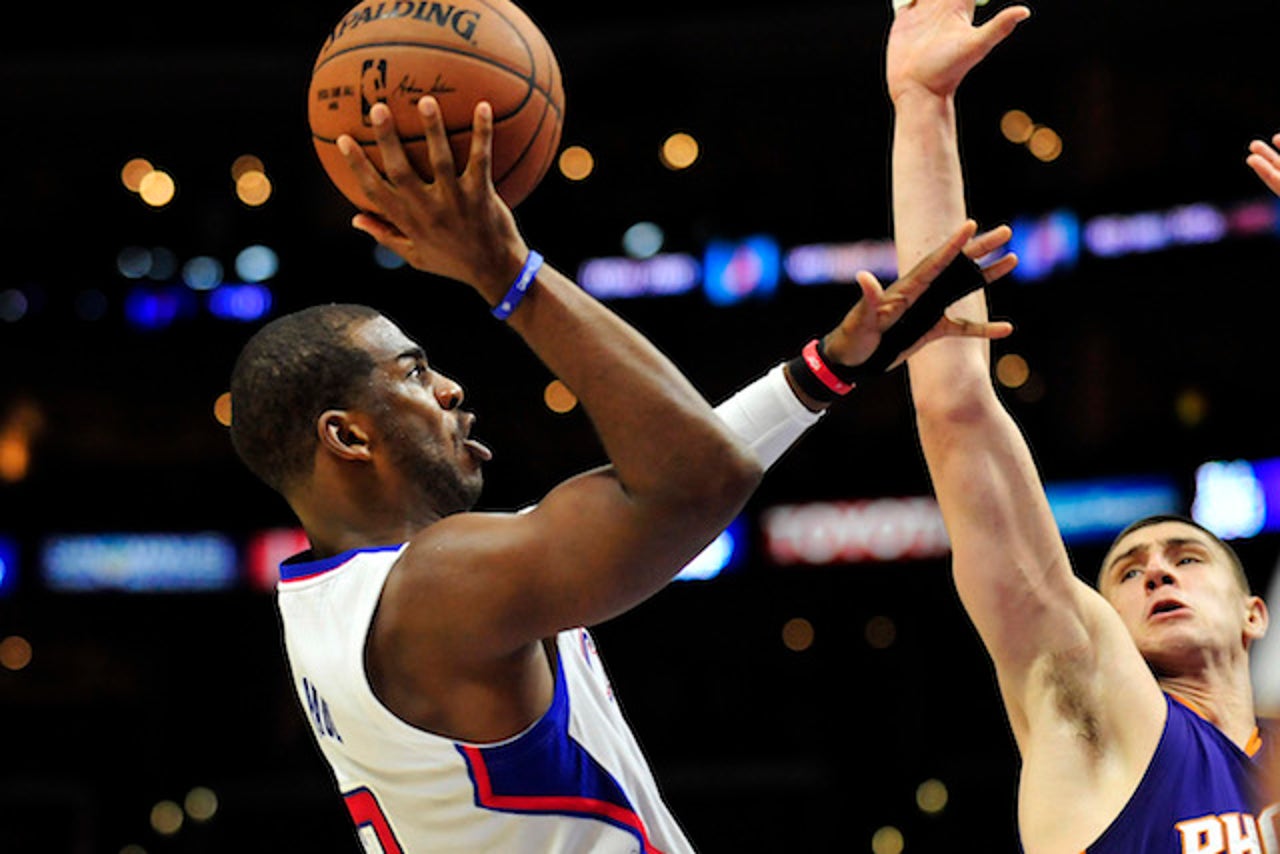 5 things: Clips finally put it all together vs. Suns
"When guys blow by us, they know that now they've got to see D.J. when they get into the lane."
As Jordan has continually shown, meeting him in the paint is a problem you don't want to have.
---