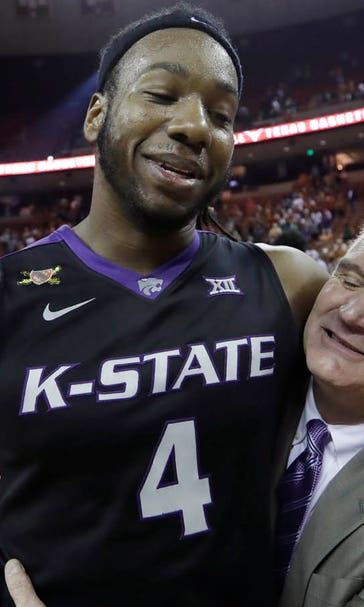 Johnson's late heroics lift Kansas State to 64-61 win over Texas
February 18, 2017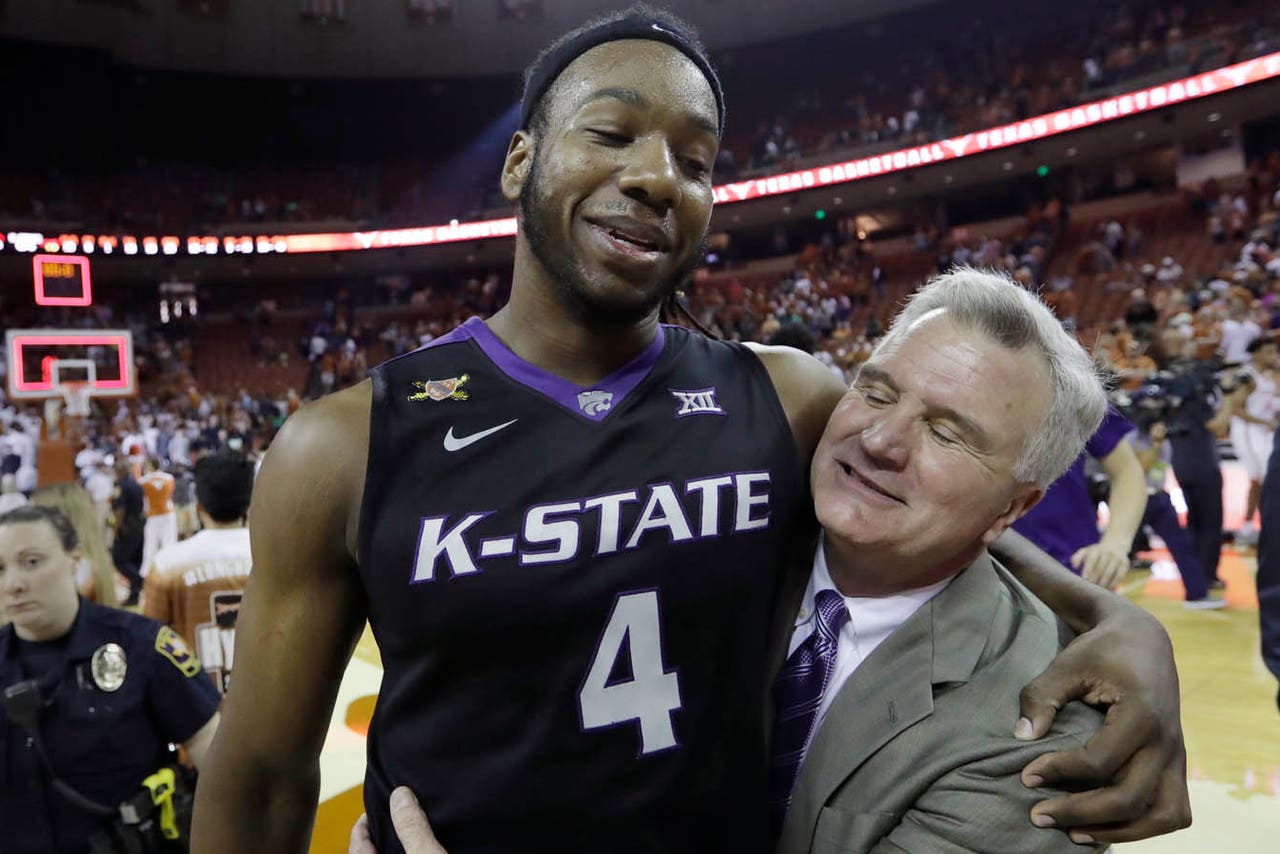 AUSTIN, Texas -- D.J. Johnson tipped in a miss by Kamau Stokes with 1.6 seconds left, then made a free throw to send Kansas State to a 64-61 win over Texas on Saturday that snapped the Wildcats' three-game losing streak.

Johnson's tip came after Kansas State had called a timeout with eight seconds left to set up a final play. Stokes, who had 14 points, drove to about 12 feet for the shot and Johnson got up over two defenders to get his hand on the ball for the winning basket.

"At the timeout I said, 'somebody make a play, it might be a tip-in that makes the difference,'" Kansas State coach Bruce Weber said. "Give D.J. a lot of credit."

Wesley Iwundu scored 16 points and Barry Brown scored 15 for Kansas State (17-10, 6-8 Big 12), which had lost six of seven coming into the game.

Kendal Yancy scored 13 for Texas (10-17, 4-10) but also got beat to rebound on the final shot and fouled Johnson on the tip. Jarret Allen scored 12 for the Longhorns, who had rallied from nine points down early in the second half.

Kansas State led 48-39 but went nearly eight minutes without scoring as Texas rallied before Stokes ended the drought with a 3-pointer. Andrew Jones tied it twice for Texas late, first with a 3-pointer, then a rim-rattling dunk that made it 59-59 with 1:22 left as the teams traded baskets down the stretch.

"Our guys kept believing and kept grinding," Weber said.



BIG PICTURE

Kansas State: The Wildcats really needed the victory if they hope to push for 20 wins and get above .500 in the Big 12 with the NCAA Tournament looming.

"It's a hard league. You've got to grind it out, fight for everything. We got one today," Weber said.

Texas: The Longhorns took another crushing loss in an already dismal season under second-year coach Shaka Smart. The Longhorns opened the season ranked in the Top 25 but have lost seven games by three points or less.

"Some of our younger guys are a little bit tired. They are fighting through it. They don't have a choice but respond," Yancy said.

HARD FOUL

Kansas State's Austin Budke was ejected with about 12 minutes left after a hard foul on Allen. Allen was going up for a dunk when Budke hacked him in the neck area. Allen got up angry and the two players had to be separated. The game officials spend several minutes reviewing replays before ejected Budke and Texas reserves Dylan Osetkowski and Isaiah Hobbs who had left the bench area.

"I'll have to watch the tape," Weber said. "We don't want to hurt anybody and Austin doesn't want to hurt anybody. We had to be physical."

Allen, who had been averaging a double-double in Big 12 play, finished with just four rebounds against the Wildcats.

LOVING LONG RANGE

The Wildcats and Longhorns made 13 of 17 3-point attempts in the first half and trading 11 over the final six minutes, including a stretch of five in a row. The Wildcats shot 76 percent in the first half overall, and didn't have any offensive rebounds in the half.

The shooting cooled off sharply in the second half with just three 3-pointers after halftime.

UP NEXT

Kansas State plays Oklahoma State at home on Wednesday.

Texas travels to No. 9 West Virginia on Monday in search of its first road win of the season.
---
---