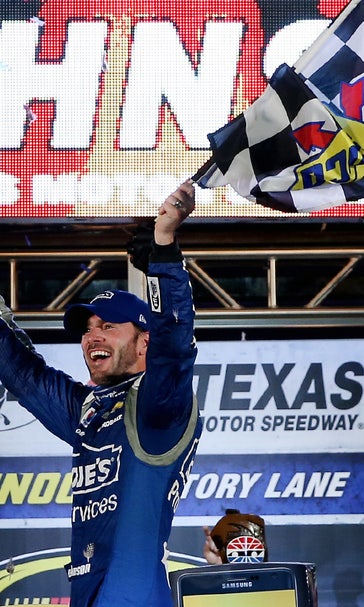 Johnson spread TMS dominance to spring race
April 12, 2015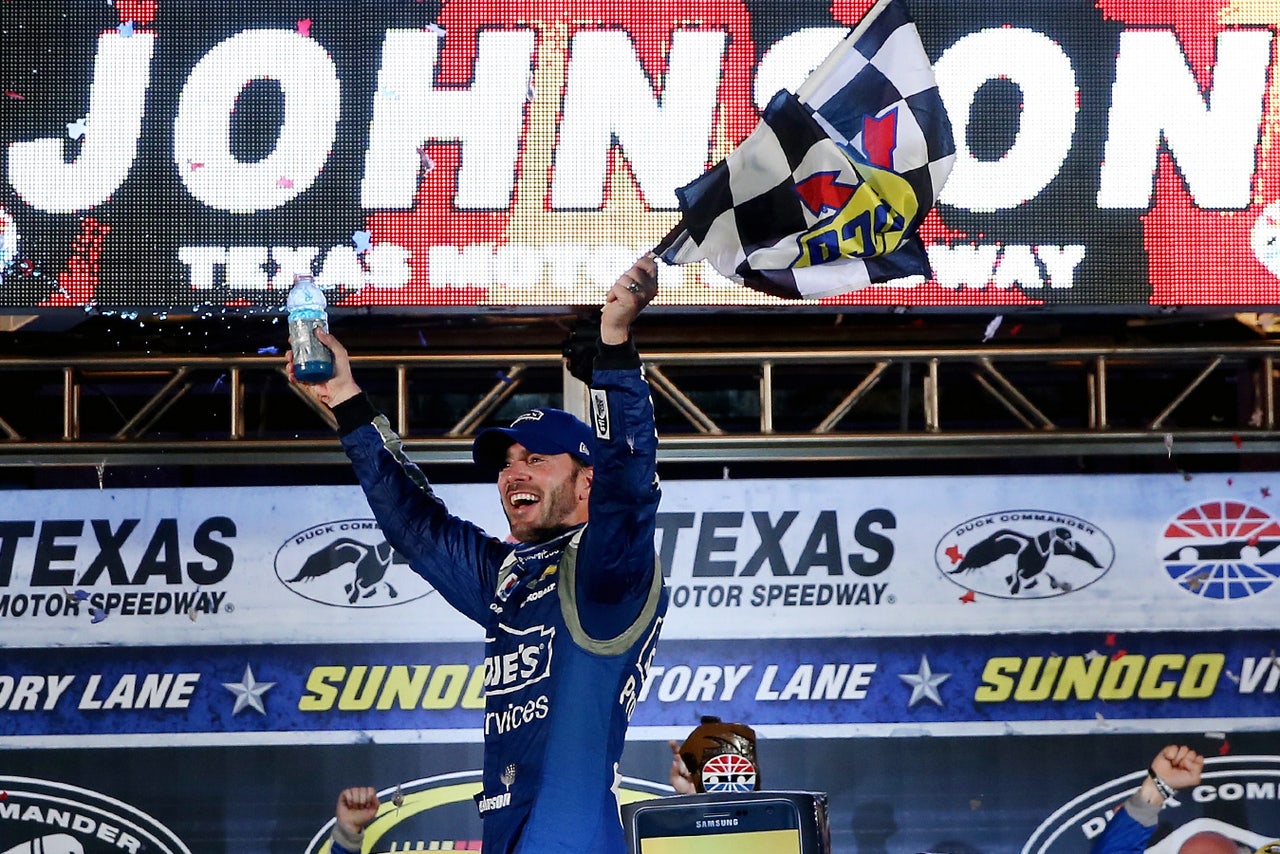 FORT WORTH, Texas – The king of fall races at Texas Motor Speedway broadened his track portfolio Saturday at the Duck Commander 500.
Jimmie Johnson, who had won four of the fall Sprint Cup races at TMS, won his first spring race at the track by pulling away from Kevin Harvick to win under the lights in front of an estimated crowd of 154,000.
Johnson, who led a race high 128 laps in his No. 48 Lowe's Pro Services Chevrolet, joins Harvick as the only two-time winner in the series this year in a race that finished with star power as Dale Earnhardt Jr. rounded out the top three.
"Texas has just kind of grown for us," the six time Sprint Cup champion said. "The spring race has always been tough results wise but we've always had fast cars. In the fall we come and get the results we look for. It's nice to get one in the spring."
He got the one in the spring by making the most of the last restart.
While several drivers gambled and took just two tires on the final stop, Johnson and Harvick both took four. Johnson jumped to the front on Lap 321 and then cruised to the win as Harvick and Earnhardt battled for second behind him, with Harvick winning that duel but Johnson winning the race by 1.108 seconds.
Johnson wasn't sure he'd be able to get to Victory Lane late because he had trouble with restarts throughout the race. That changed on the final one as he was able to get to clean air by jumping past both Jamie McMurray and Harvick and get into clean air.
"The end of the race was nutty," Johnson said. "I think those last three restarts, with tire strategies going on, and our car didn't handle like it was when we were leading. The first restart we were pretty concerned. The third one our car was really, really good and worked our way forward."
Harvick, who had nothing to lose because of his two victories, pushed Joey Logano out of the way for position and then went into the wall trying to get past Earnhardt with two laps remained to get in positon to race with Johnson.
Harvick had nothing but positive things to say about his effort but he's still winless in the Sprint Cup series at Texas despite a total of six wins at the track.
"They just have a really good setup for here for sure," Harvick said of Johnson. "I think as you look at the history this is just a racetrack that fits everything they do. They just do a really good job and make it happen when it gets to the race."
Johnson, who led 112 of the final 175 laps, has now led at last 100 laps in five of the last seven races at TMS and four of his wins have come in that span. He now has 8 top-10 finishes in 24 starts at the track. Saturday night Johnson and Harvick each led the race nine times and combined to lead 224 of the 334 laps.
Earnhardt now has four top-five finishes this season but is winless and didn't lead a lap Saturday. He overcame a lug nut issue that forced him to start 30th on his first restart and made up ground from there.
"Once we finally got track position I thought we were a top-five car for sure," Earnhardt said. "We didn't have quite enough for the 4 (Harvick) or the 48 (Johnson) until right at the end. From 20 to go to 10 to go we were the best car. The next 10 laps I was stuck behind them. With 10 to go they were quite a bit quicker than us."
MORE FROM FOX SPORTS SOUTHWEST: 
- Ranking NFL quarterback salaries
- Oldest player on every NBA team
- College football's highest paid coaches in 2014
- Highest paid player on every MLB roster
---