Johnny Manziel struggles in first day of Browns camp
July 31, 2015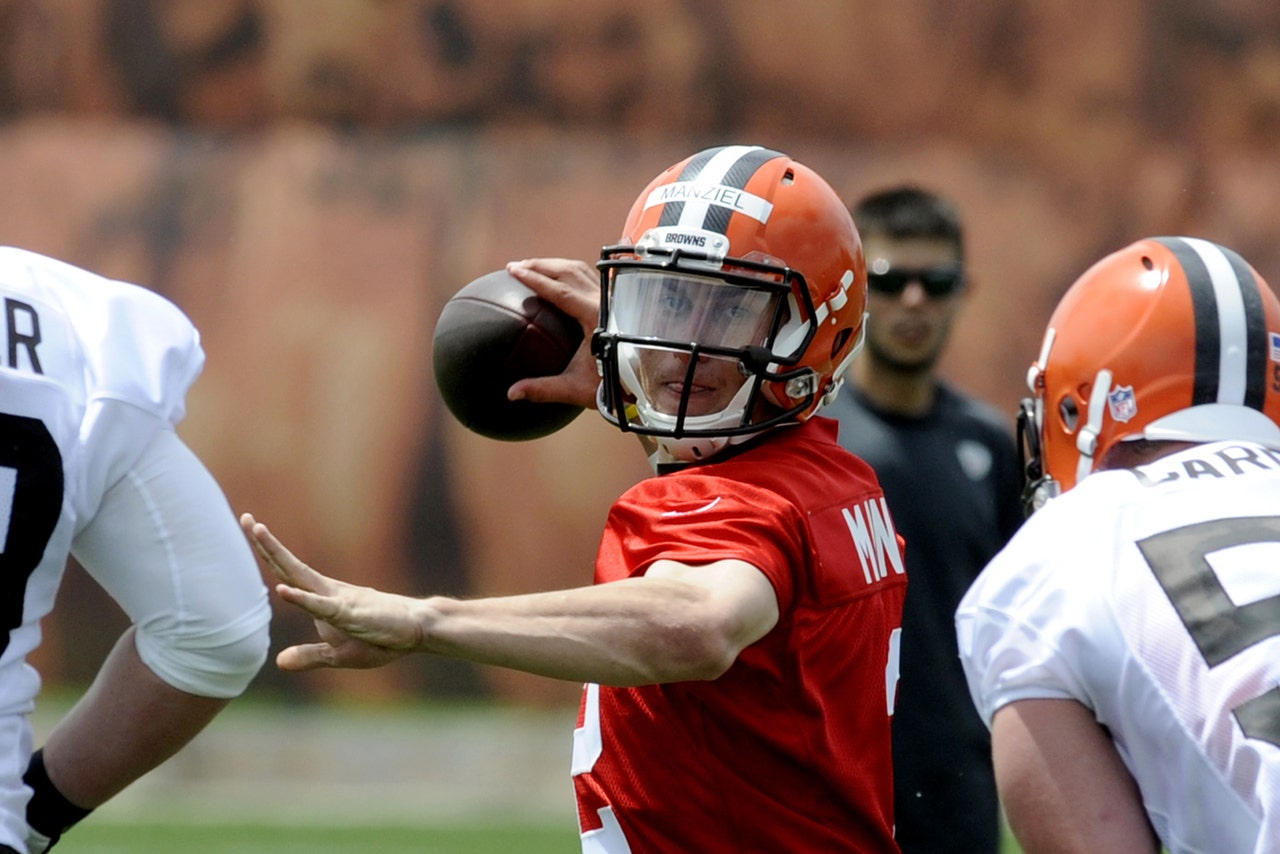 The Cleveland Browns selected Johnny Manziel with the 22nd overall pick in the 2014 NFL Draft and hoped he would be their long-term answer at quarterback. That didn't happen last season as the rookie showed he had major issues both on and off the field.
Although his off-the-field behavior improved this past offseason, he still hasn't improved on the field.
According to a report from ESPN, Manziel struggled mightily during the first day of Browns camp on Thursday:
"The results of the second-year quarterback's first four dropbacks went like this: sack, sack, pass nearly intercepted, pass batted down at the line."
During his rookie season with the Browns last year, Manziel ended up throwing for just 175 yards, no touchdowns and two interceptions. He did score his first rushing touchdown of his NFL career on a 10-yard run against the Buffalo Bills in a relief appearance behind Brian Hoyer. There were no flashes of brilliance and Manziel looked completely lost trying to run the offense.
At 22 years old, there is no question that he still has time to turn his career around. Cleveland may or may not give him that time as they are getting frustrated with his lack of improvement.
There are quite a few reasons for Manziel's issues, and they are going to take a lot of work to fix. He does take pride in his game, which gives some coaches and analysts hope that he will right the ship at some point. Cleveland doesn't have many better options than Manziel as Josh McCown is the only other guy they could start at the position.
Needless to say, it will be interesting to see what the Browns end up doing with Manziel if he continues to struggle. He has to come through with a good training camp and preseason performance in order to have a chance at winning the starting job over McCown. That doesn't appear likely to happen, so more than likely it will be another season of sitting the bench for the former Texas A&M superstar.
Expect to hear plenty more come out of Cleveland about the progress or lack thereof surrounding Manziel. He definitely has the media around him at all times and that could be a part of the issue. Hopefully he can get his career back on track and shed the "bust" label that has been handed to him already.
More from This Given Sunday:
---
---