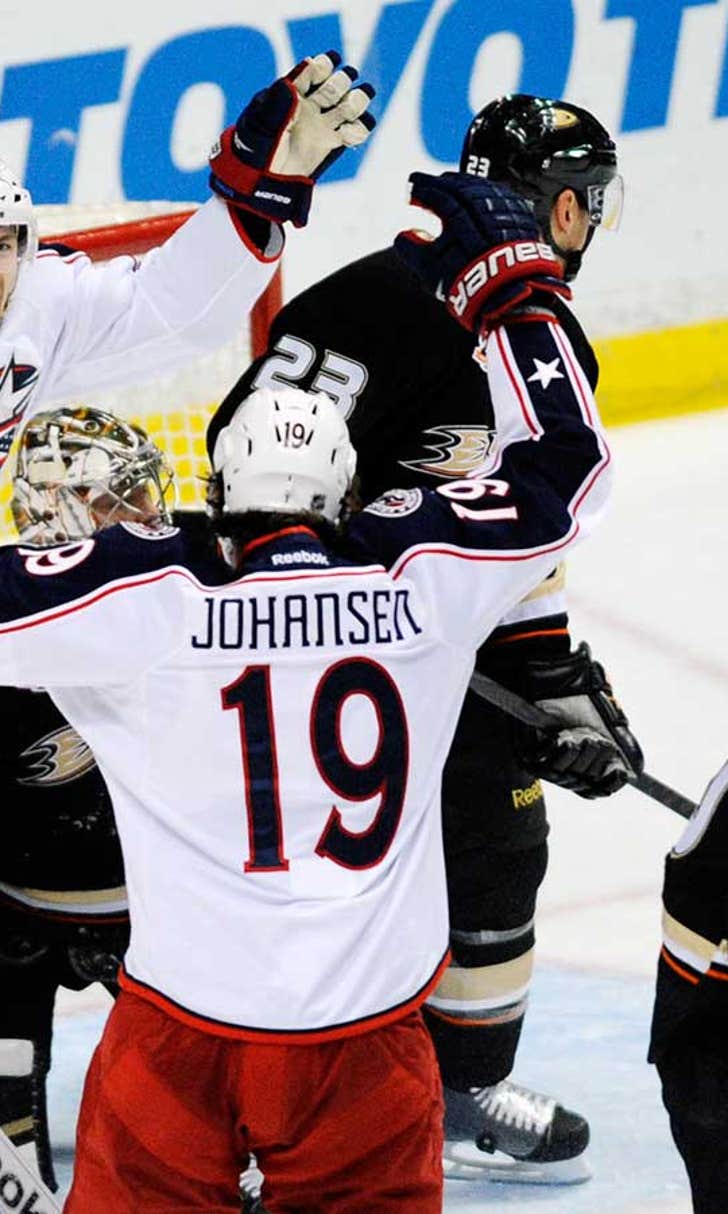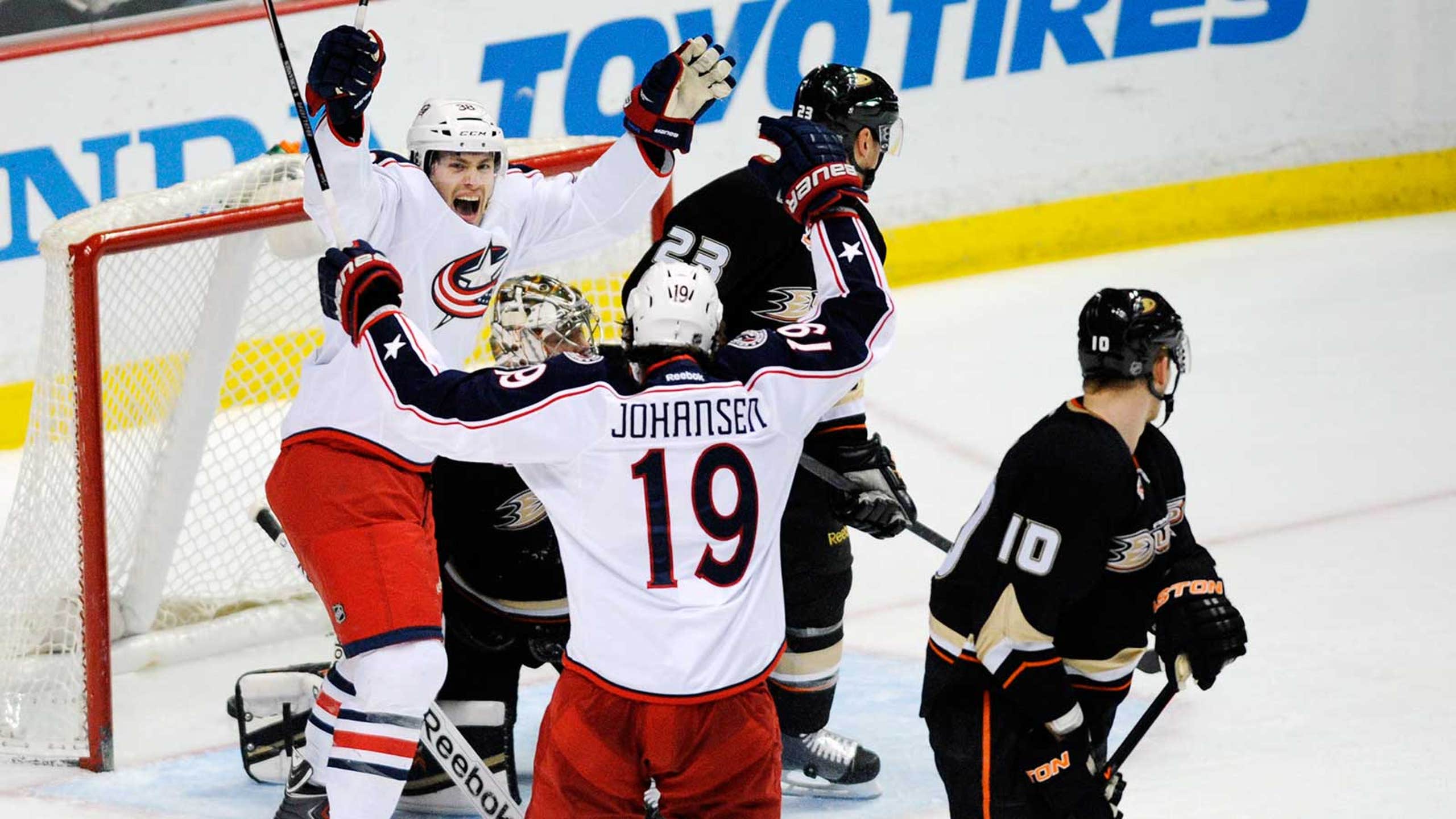 Johansen looking forward to the final, frantic push to the playoffs
BY foxsports • February 27, 2014
Gentlemen, start your engines. No, really, start your engines, hit the gas hard, blast out of the starting gate, and don't let up until you see the checkered flag. In this case, that would be a playoff spot.
Every team that's hanging around an NHL playoff position after the Olympic break knows there is no time to ease into the final stretch of this season. With teams bunched the way they are, every loss is magnified, and regulation losses can be devastating. There just isn't enough time to recover from a bad run. Points are too precious, and too many teams are still very much alive in the race.
The Columbus Blue Jackets are one of those teams, and Ryan Johansen believes he and his teammates are looking forward to this frenetic race for the final playoff spots in the Eastern Conference. He says it's just a matter of staying focused.
"You have to make sure you're ready and aware of our game plan and make sure you do your job," Johansen explained. "That's all you can control -- yourself, your work ethic, and making sure you're ready to go. And I believe everybody in this room is really ready and prepared for this, so it's all about going out there and executing."
Johansen, who has emerged as one of the brightest young stars in the NHL this season, thinks the Blue Jackets as a group learned a lot from their fabulous finish last season, the stretch that brought them to the precipice of the playoffs, only to lose a spot on a tiebreaker.
"We have pretty much the same group as last year, with the addition of Nathan Horton," he noted. "And we're all healthy and believing in ourselves and knowing that we can do it and be successful in these situations. It's obviously a big challenge, but it's our goal (to make the playoffs), and everybody is very anxious to get going here again."
Columbus will play 24 games over the next 48 days in this final push to the playoffs. The condensed schedule is a necessary remnant of the just-completed Olympic games in Sochi. But Johansen doesn't consider that daunting, not in the least.
"This is our job - we're professional athletes," he said. "We train 12 months a year for these situations, for our bodies to be in shape for this type of stretch with so many games in a short time. We're ready. There are no excuses. Everybody is in the same boat, every team, every player. It's going to be an all-out war, and it puts a smile on my face. I'm ready to go."
Now in his third full season with Columbus, Johansen has had a breakthrough year thus far. He leads the team with 24 goals and with his size, skating, and soft hands, has become a game-breaking forward for the Blue Jackets. He relishes the thought of being a guy that is now being counted on to help lead his team to a postseason berth.
"Yeah that's awesome," said the British Columbia native. "I want to be a guy who's going to help this team make it to the playoffs, and I believe I can be that guy. As players, we love these opportunities to help our team have some success, and it's going to be a lot of fun here in the last 24."
Johansen knows he and his teammates are really heading into a series of 24 single playoff games before they will know if they've earned the right to play beyond mid-April. He could feel the intensity of games ramping up before the Olympic break even started.
"Definitely," said the Blue Jackets first-round pick (fourth overall) in 2010, "I thought on that California trip before the break all those teams seemed as though they were on top of their games and playing at a very high level.
"I don't know exactly how it'll start first game after the break -- guys might be just a little bit rusty trying to get into game shape again and getting used to just a couple of little things here and there -- but I don't think it'll be long before teams are really on top of their games again."
Strap in. It's going to be a really fast ride.
---