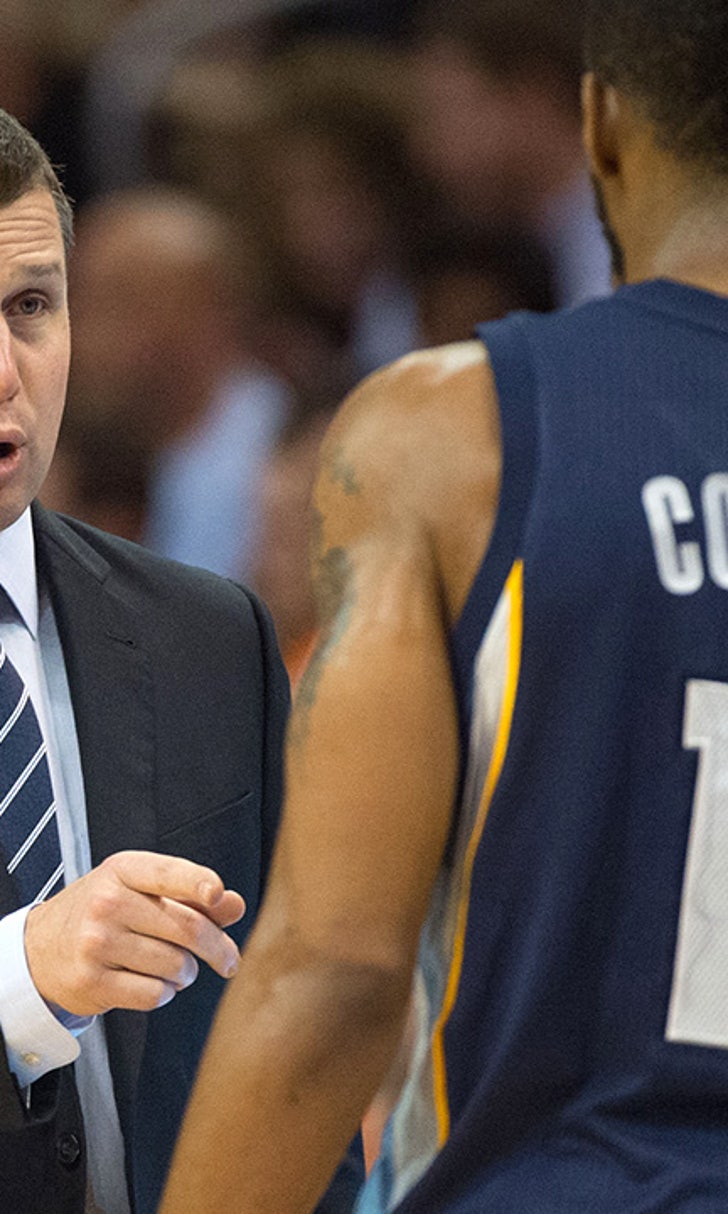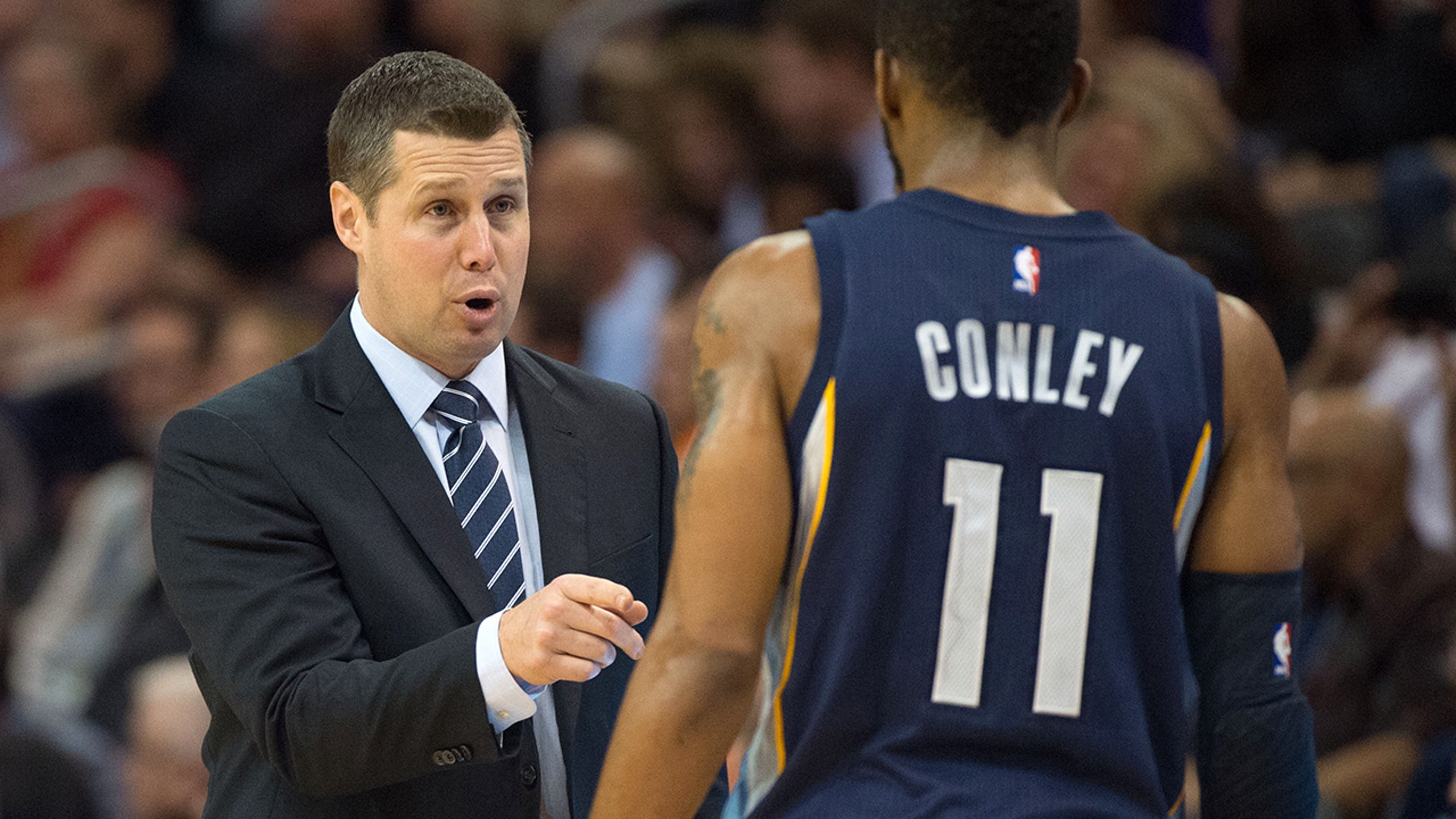 Joerger, Grizzlies looking for more 'urgency' after slow starts
BY foxsports • March 3, 2015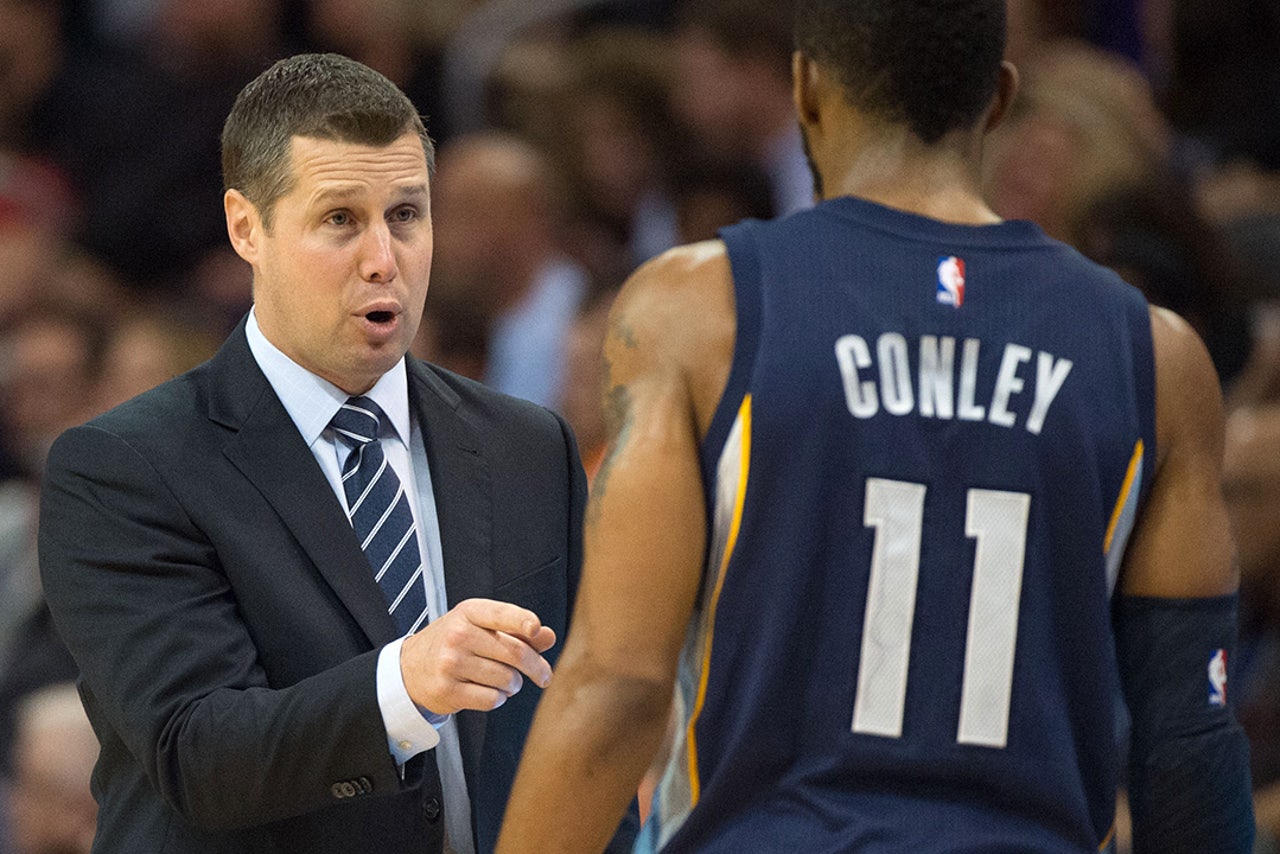 MEMPHIS, Tenn. -- With the glass half full, the Memphis Grizzlies have 42 wins and are 3-2 since the All-Star break.
For the glass-half-empty crowd, the lull the Grizzlies have started the past five games with is overshadowing pre-break accomplishments.
In a win at Portland after the 10-day break, the Grizzlies outscored the Trail Blazers 34-15 in the fourth quarter. That was after scoring 19 in the first quarter and allowing Portland to score 39 in the third. In less dramatic fashion, the Grizzlies held the Clippers to 19 fourth-quarter points in Los Angeles in a second straight win after the break. Then the Kings hung 62 first-half points en route to a 102-90 win, and back home, the Grizzlies scored only 16 points in the first quarter of a loss to the Clippers.
Even in Saturday's win at lowly Minnesota, Memphis was held to 18 points in the opening quarter.
"Maybe we're just relaxed or maybe we're waiting for somebody else to make the play, but we have to have a little bit more urgency to us," Memphis coach Dave Joerger said before Monday's practice. "We have to have a lot more urgency."
One reason for the slow starts may be too much success on offense. The Grizzlies have dropped to 15th in the league, scoring 99.8 points per game, but that figure was over 101. They are still 11th in offensive efficiency.
"What do we need to do? Just get back to defense first," forward Jeff Green said. "I think we're relying too much on offense."
Joerger said earlier this season his desire for the team to make the extra pass may be being taken too literally. With the addition of an extra playmaker in Green and a passing big in center Gasol, it may take less selfishness and more aggression.
In Saturday's 101-97 win at the Timberwolves, Gasol was the aggressor that he was to start the season. He scored 27 points and logged 11 rebounds, four assists and two blocked shots. He was 11 of 14 from the field. Only point guard Mike Conley also took double-digit shots, finishing 5 for 13 with 17 points.
There is room for sharing, but one or two hot shooters need to keep shooting. Staying aggressive can be a challenge on the current pace the Grizzlies close the season on. They played five games in seven days and now face the same fate beginning Tuesday night against Utah. There are five more in a seven-day stretch before a two-day break that leads into the Dallas Mavericks game on March 20.
"We can't think about how many games we've got coming up," Green said. "We've got to worry about tomorrow first."
No matter how many games in how many days are on the horizon, there has been an obvious lack of energy.
Maybe fast offensive starts gave a false impression of who the Grizzlies still are. Score enough, defend, and unlike past teams, enable Green's added offense, only secondarily to the defense the team hangs its hat on. Memphis (100.1) is seventh in the NBA in defensive efficiency.
If that requires a lineup change, it would come from defensive stalwart Tony Allen. He's the undeniable spark plug, who has found a new role off the bench with Green in the starting five. He gets a standing ovation upon entering and after an in-game entertainment feature last week that played him as a TV weather man, his approval rating is at an all-time high. If what the first quarter needs is a spark, he is a potential answer. But he isn't that worried about the starts.
"I never really paid attention to how we start," Allen said. "I'm always worried about how we finish. Even when I was in the lineup, I didn't think we would 'old Phoenix Suns back in the day' jump out on you. I never saw our team in that light. Long as we win games, happy with that."
In five games since the break, Allen's and Green's offensive numbers are similar. Allen is 19 of 41 shooting. Green is 18 of 41. But defensively, Green has three blocks and two steals in 136 minutes, compared with Allen's 10 steals and a block in 133 minutes. It's a good problem to have if you're the Grizzlies, but if the slow starts lead to more bad than good, there is a starter in Allen on the bench and a starter in Green who could be a second-unit star, right back into the high-scoring role he left behind in Boston.
---