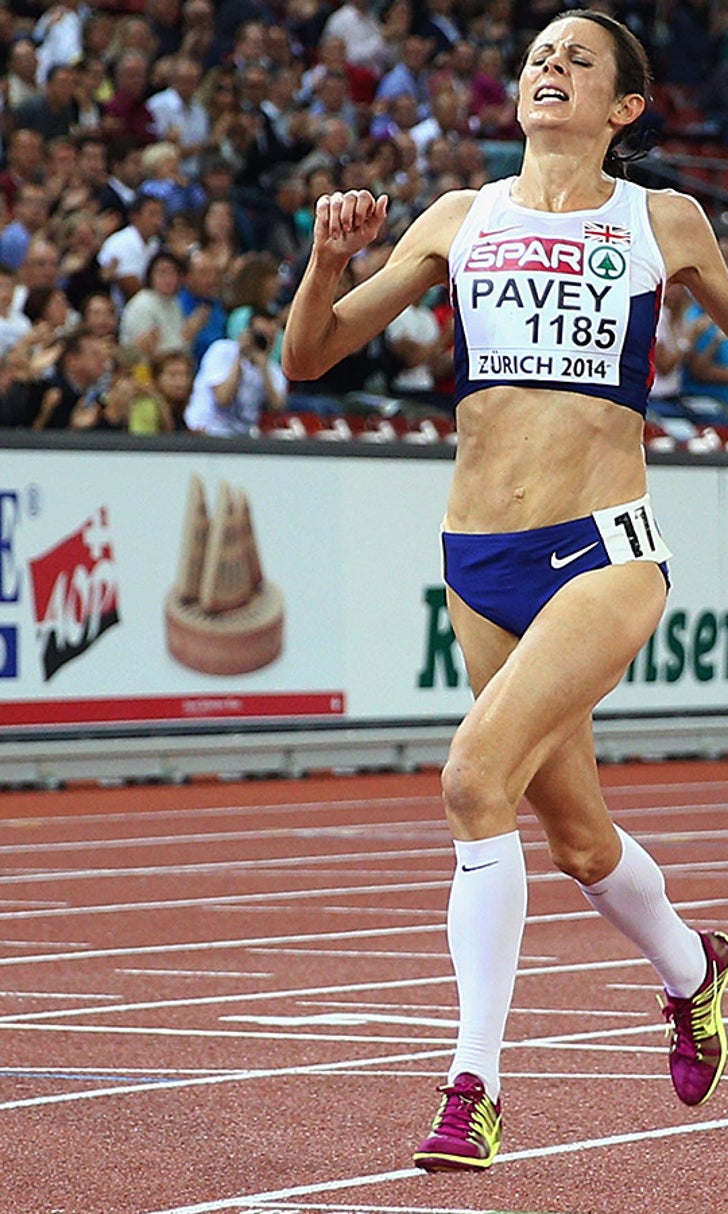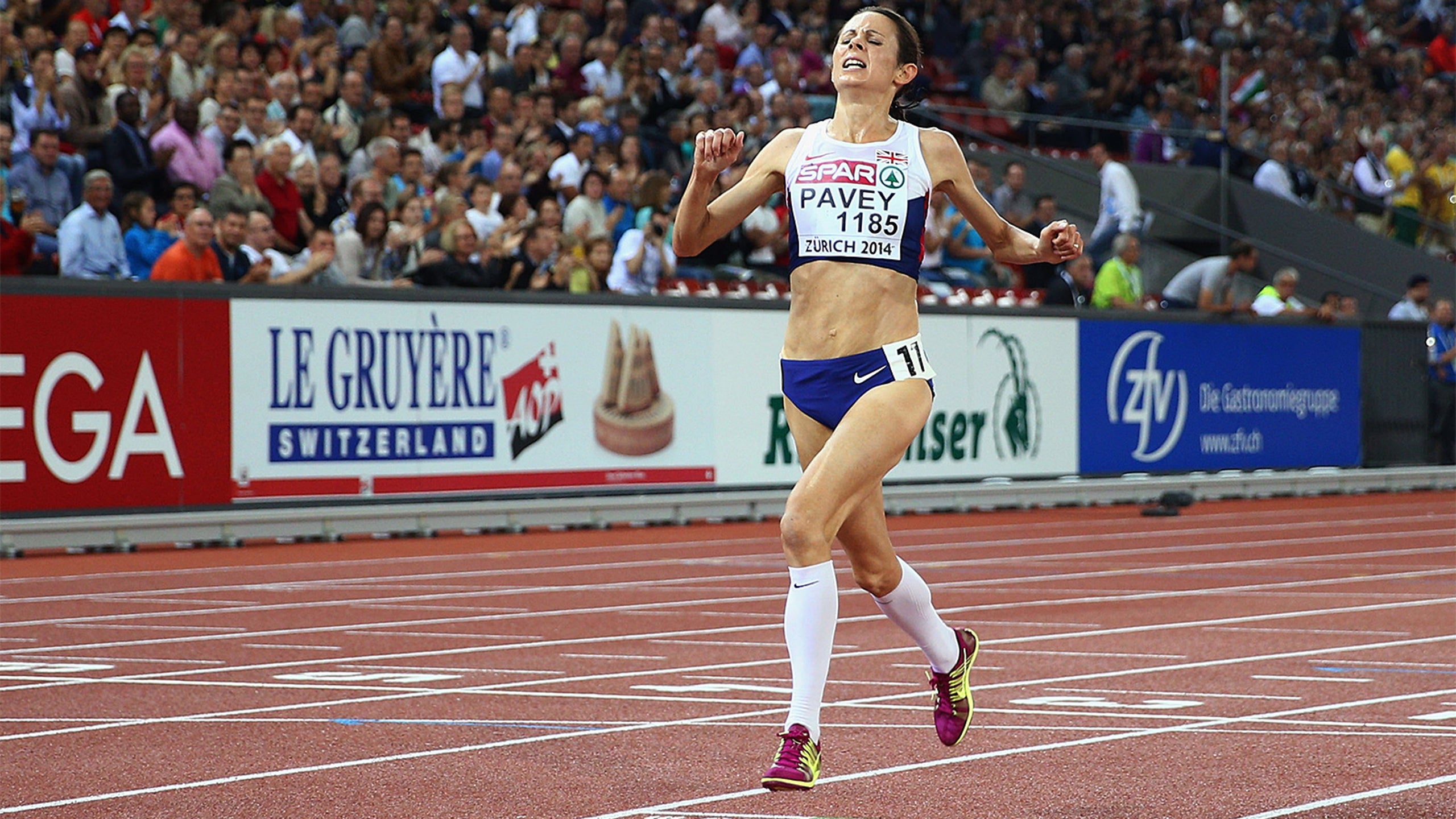 Jo Pavey, 40-year-old mother of two, wins 10,000 meters at Euros
BY foxsports • August 12, 2014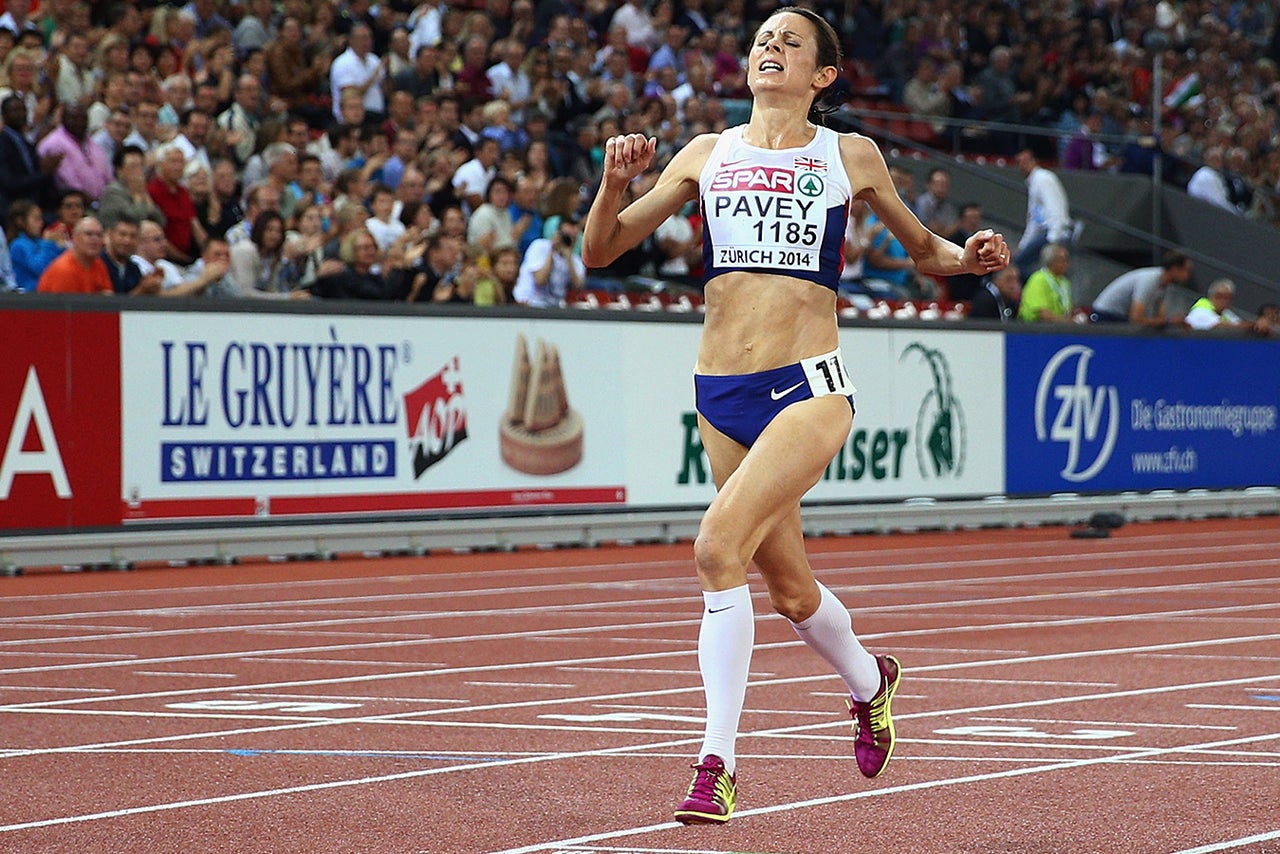 Jo Pavey won the first major title in her career at 40 and as a mother of two -- still breastfeeding her daughter Emily during the spring when her rivals were in the midst of self-centered, focused preparation.
Yet, the British veteran took the lead in the last lap to outkick two Frenchwomen chasing her and claim the gold medal in the 10,000 meters at the European championships on Tuesday.
After Olympics, world championships and Commonwealth Games failed to produce gold during a frustrating career, Pavey could not be denied to set the crowd at the Letzigrund alight and become the oldest female champion at the Euros. It would have been truly unbelievable a few mo`nths ago, when she dragged herself through sleepness nights so many young mothers go through.
"I kept plugging away. And when I was breastfeeding and going down the track doing sessions, my times were terrible," she said.
"I was lying on the floor exhausted, and I was thinking:' how on earth will I be able to run?'"
In the end, it was with eyes closed and teeth gritted in exhaustion that she crossed the line in 32 minutes, 22.39 seconds, holding an edge of 1.19 seconds over Clemence Calvin. Laila Traby took bronze in 32:26.03.
"It is funny, because I really didn't know I would still be able to run at this age," Pavey said afterward. "I tried so hard for so many years."
When everyone had been counting on Mo Farah to give Britain its first long-distance title in the 10,000 on Wednesday.
Now, with the amazing already achieved, Pavey can go for the incredible with the 5,000 coming up this weekend and a long-distance double. "I know my legs are going to be sore," she said.
She had given a sneak preview by taking bronze in the Commonwealth Games that she could not be discounted.
And with many traditionally strong African nations competing at the Commonwealth Games early this month, the European championships are much more open.
Now it is up to Farah to match her.
Interest in Farah increased even more on Tuesday after Farah told organizers an infected tooth and a subsequent stomach ailment forced him to be hospitalized for four days ahead of the Commonwealth Games, hampering his preparation for the Euros.
Farah said that after a training run for the games in Glasgow he collapsed on his bathroom floor in Park City, Utah, and had to be airlifted to a hospital. He was criticized for missing the Commonwealth Games, but insisted there was no point in competing when not at his best.
Moments before Pavey's win, defending champion David Storl of Germany won the first title of the competition, taking the shot put with a heave of 21.41 meters, with Spain's Borja Vivas taking silver behind the double reigning world champion with 20.86. Olympic champion Tomasz Majewski took bronze with 20.83.
On the track, Dafne Schippers successfully started her week by cruising into the semifinals of the 100 meters, the first of three titles the Dutchwoman is chasing.
Despite a bad start and a leisurely finish, she crossed in 11.10 seconds, second only to Myriam Soumare of France's 11.03. Soumare is expected to be Schippers' toughest opponent for Wednesday's title.
"I had to put on the turbo for a little while and relax afterward," said Schippers, who is looking for a sprint triple in the 100, 200 and team relay.
Defending champion Ivet Lalova was third-fastest in 11.17.
In the men's 100, Christophe Lemaitre of France is trying to rekindle the form which earned him a sprint triple at the 2010 Euros. The defending 100 champion was second-fastest with 10.16 seconds, trailing countryman Jimmy Vicaut by .10 seconds. Three Britons, led by Dwain Chambers filled the rest of the top five qualifiers.
Lemaitre skipped the 200 two years ago to focus on the Olympics. Now, the Euros are the only thing on his mind. "I want to achieve the triple again," he said.
---