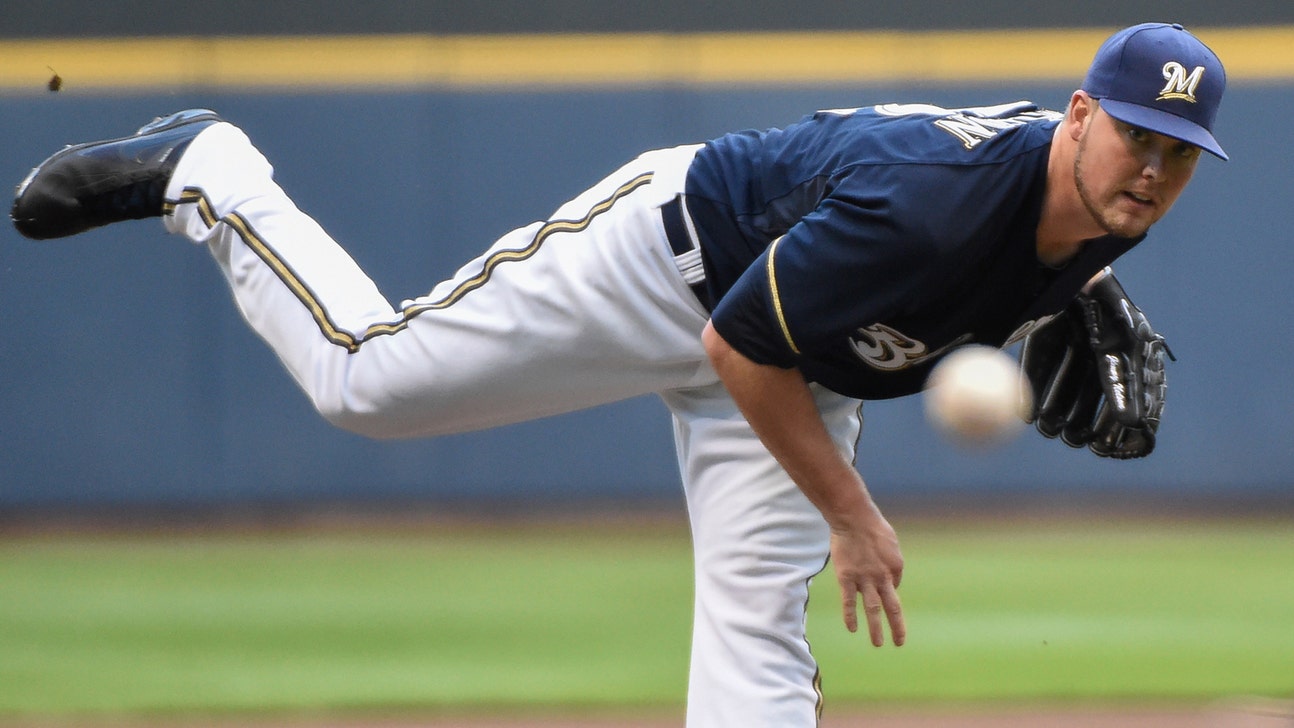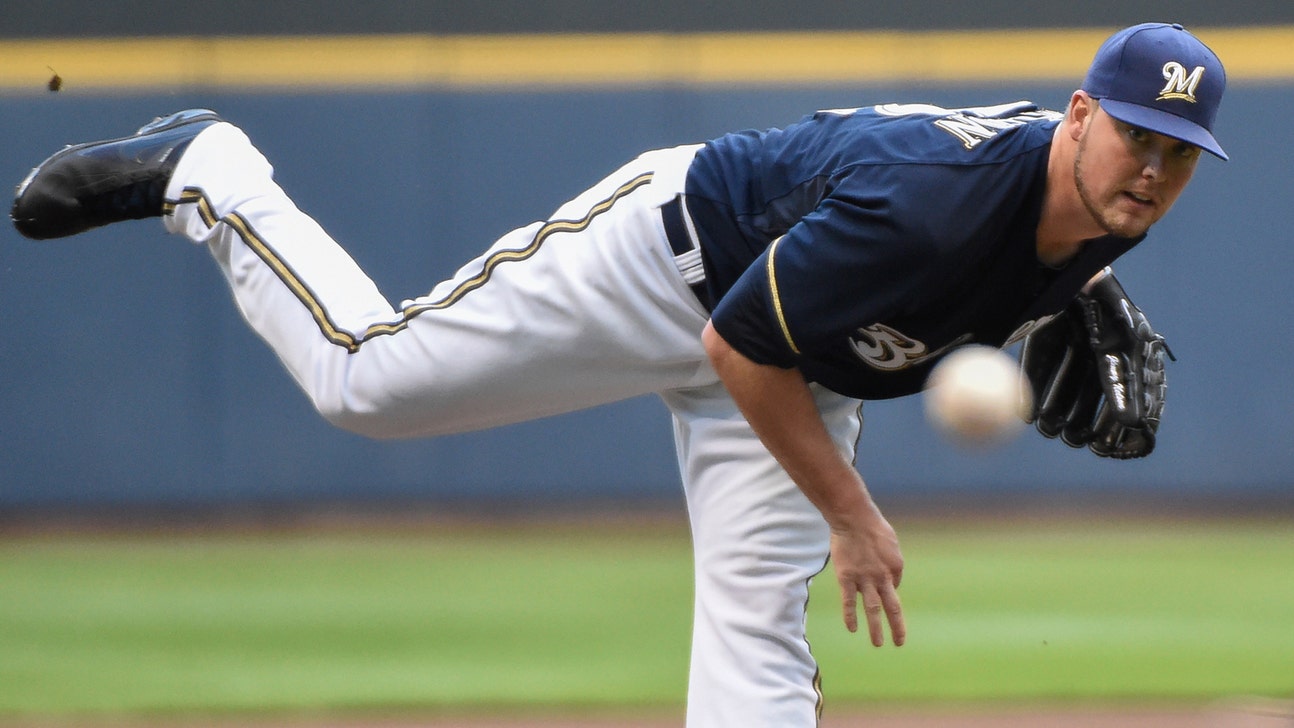 'Jimmy's time': Brewers, Nelson feel pitcher is ready for rotation
Published
Feb. 9, 2015 3:00 p.m. ET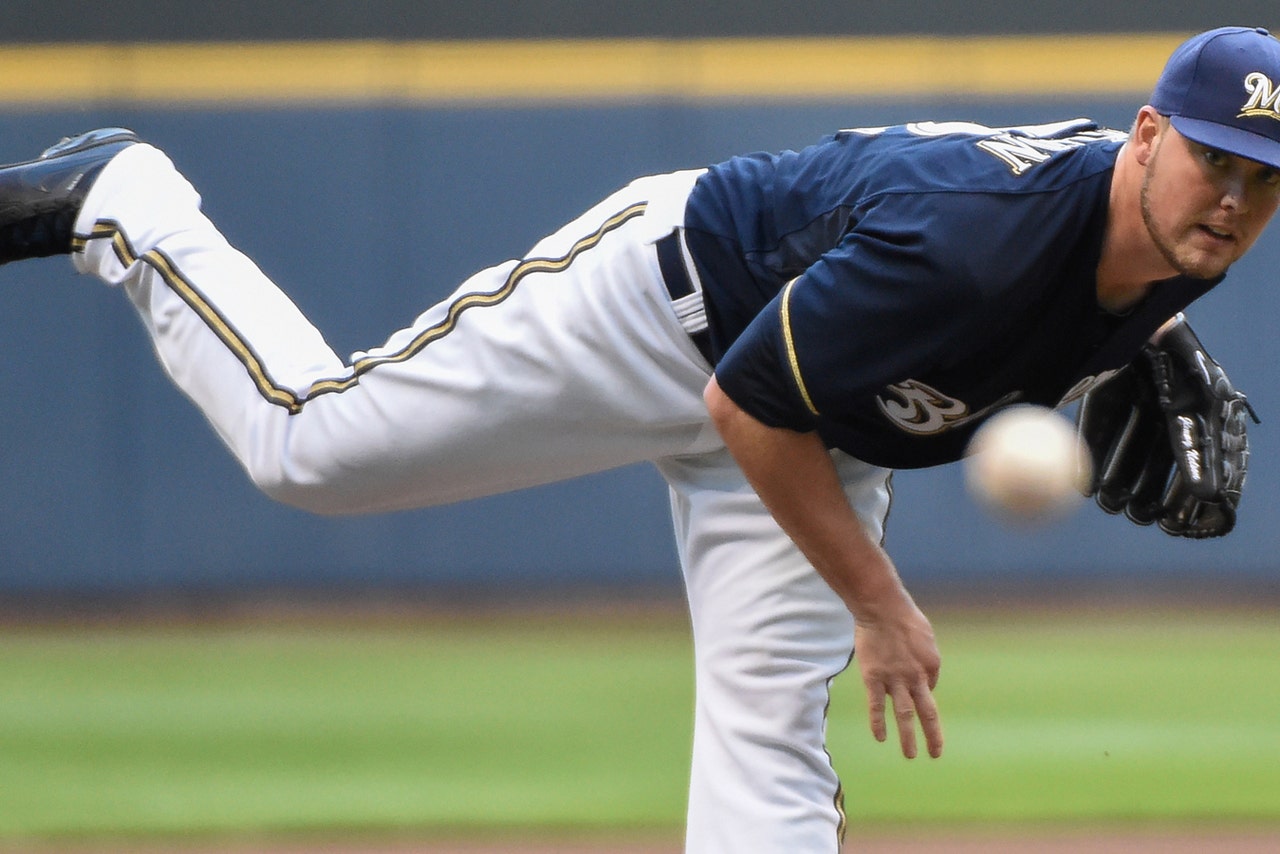 MILWAUKEE -- James Shields isn't walking through the door. A surprise trade for Jordan Zimmermann is highly unlikely.
Milwaukee's decision to trade Yovani Gallardo wasn't a precursor to a bigger splash. Instead, it gave the Brewers financial flexibility while providing a young pitcher an opportunity.
This is Jimmy Nelson's big break. The Brewers will be counting on the 25-year-old to step up as their fifth starter.
"It is always reassuring when people have your back," Nelson said of the Brewers committing to him. "But it doesn't change anything I'm doing in the offseason or the way I go about my business. Whether I have the spot or not, I'm still going to do the same thing.
"I'm excited about it. I feel like I'm ready."
By using Marco Estrada in a trade to fill their hole at first base, the Brewers cut into their starting pitching depth. Trading Gallardo to Texas eliminated it completely. Outside of the projected rotation of Matt Garza, Kyle Lohse, Wily Peralta, Mike Fiers and Nelson, only Johnny Hellweg (recovering from Tommy John surgery) has big-league experience among starting pitchers on the 40-man roster.  
Seven pitchers made at least 10 starts for the Brewers last season, while they needed 12 different starters in 2013. Milwaukee used six starting pitchers when it won the division in '11, a rare year of health.
"We break camp with five starters," Brewers general manager Doug Melvin said. "The sixth starter is usually in Triple-A. Taylor Jungmann is probably the guy right now. It could be any one of our guys, but you only break camp with five starters. We have to keep our guys healthy.
"Most teams struggle to find a fifth starter. We're fortunate to have what we feel is a very good fifth starter. We're very deep one through five. We feel comfortable one through five, I should say. We still have to determine who would step in and be a starter if someone went down with an injury. We don't have that answer right now."
By going all-in on Nelson, the Brewers are counting on last year's struggles being a product of the right-hander adapting to the big leagues. Nelson went 2-9 with a 4.93 ERA in 14 appearances and carried a 4.76 ERA in 12 starts.
"It is just adjusting," Nelson said. "It is a different level of competition. Some people, as soon as they get there it clicks, while some people have to get their feet wet. I'm going to learn from the mistakes I made and learn from the good and bad. A lot of veteran guys have been helping me out with that, too."
A second-round pick out of the University of Alabama in 2010, Nelson says he's always needed a bit of time to adjust to the next level. He lowered his ERA from 3.91 to 2.74 from '12 to '13 in Double-A. The same thing happened in Triple-A, as he had a 3.67 ERA in 15 starts in '13 and followed that up by going 10-2 with a 1.46 ERA in 17 outings in '14.
"It's just part of the process, like Wily Peralta the year before," Melvin said. "You get a young player, there's always a certain amount of development that still needs to happen from a physical standpoint, an emotional standpoint and a performance standpoint. In the first year, you don't really have high expectations for a guy because he's going to the major leagues for the first time.
"He was the best pitcher in the Pacific Coast League. It's similar to a lot of young pitchers. We were lucky with Yovani; he didn't really have to go through that, he was successful from the start. Sometimes power pitchers like Wily and Jimmy, they try to do too much sometimes. They have big power arms and try to overthrow. Once they get to a certain point, they just let their abilities take over. He has big, physical skills."
The Brewers have taken risks on young players in years past, including trading Nori Aoki to Kansas City last offseason in order to clear up a spot in the lineup for Khris Davis. Not only did Davis produce 22 home runs in '14, but Milwaukee also got key bullpen arm Will Smith back in the deal.
While they admit moving Gallardo is a gamble for this year, the trade will likely pay dividends down the road. Nelson was going to be an important part of the rotation at some point, while two of the three prospects in the Gallardo trade will probably play in the big leagues in the near future.
"We thought it was Jimmy's time," Brewers manager Ron Roenicke said. "He's proven he should get the opportunity. Hopefully, he has the kind of year we think he can."
Follow Andrew Gruman on Twitter
---